News and Events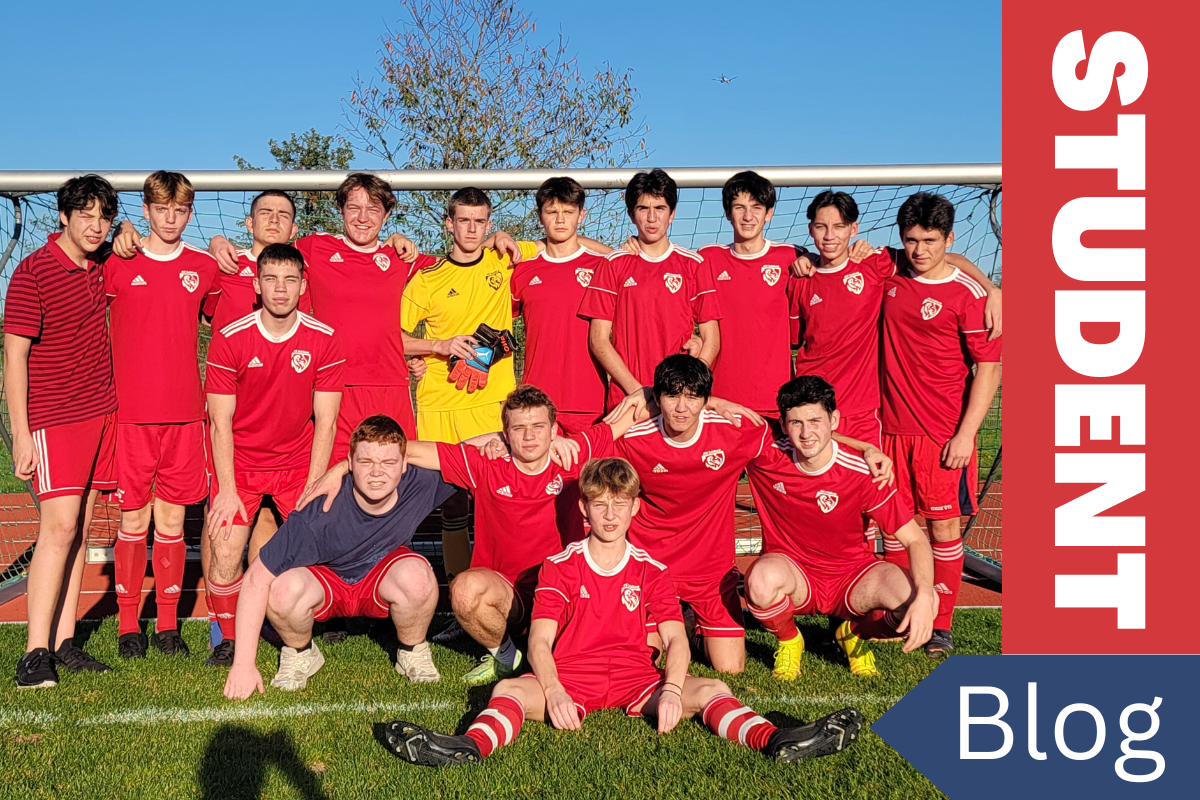 Team Sports a Big Part of the AIS-Salzburg Program
March 27, 2023
By, Chantal S Edited by, Teodora S Team sports at AIS-Salzburg are very exciting We play 3...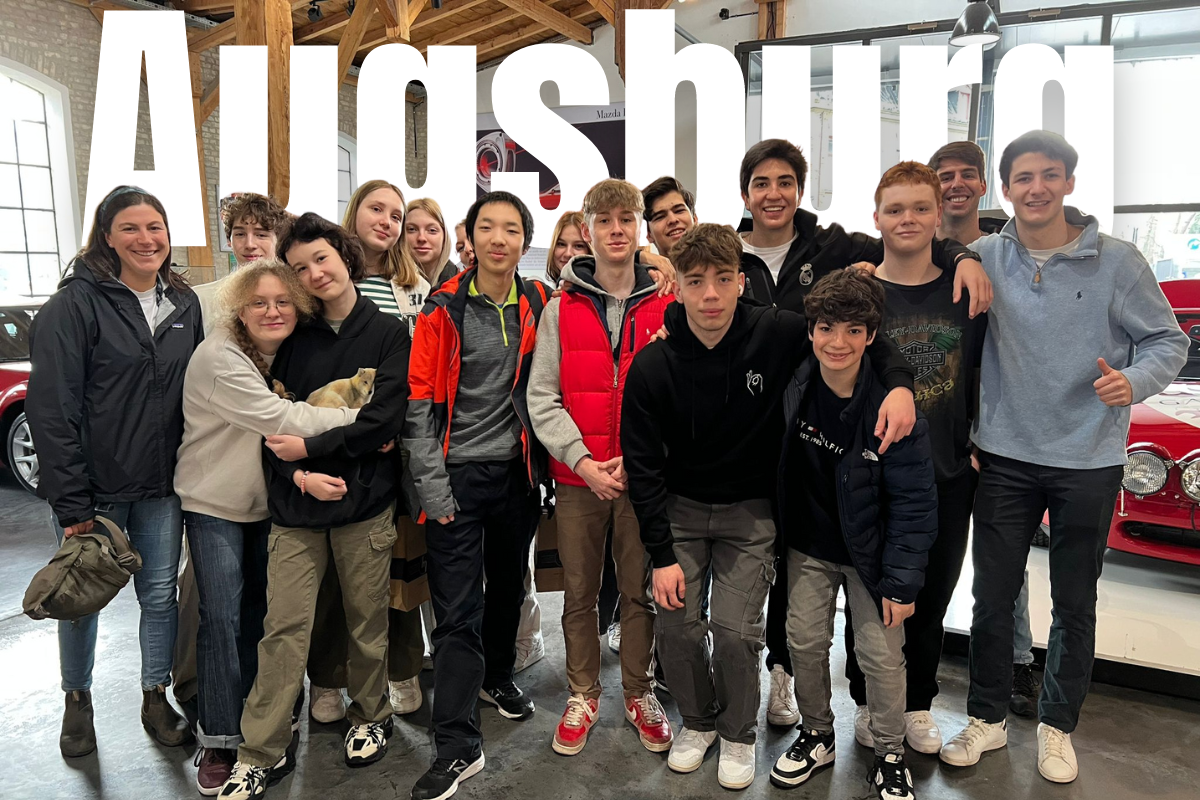 Travel Program Concluded with Last Overnight Weekend Excursion 
March 24, 2023
By Resident Assistant, Ali Welch The overnight trip to Augsburg, Germany this past weekend,...
DVAC Varsity Boys Basketball Championship Review
March 16, 2023
The AIS-Salzburg varsity boys basketball team wrapped up their season at the Danube Valley...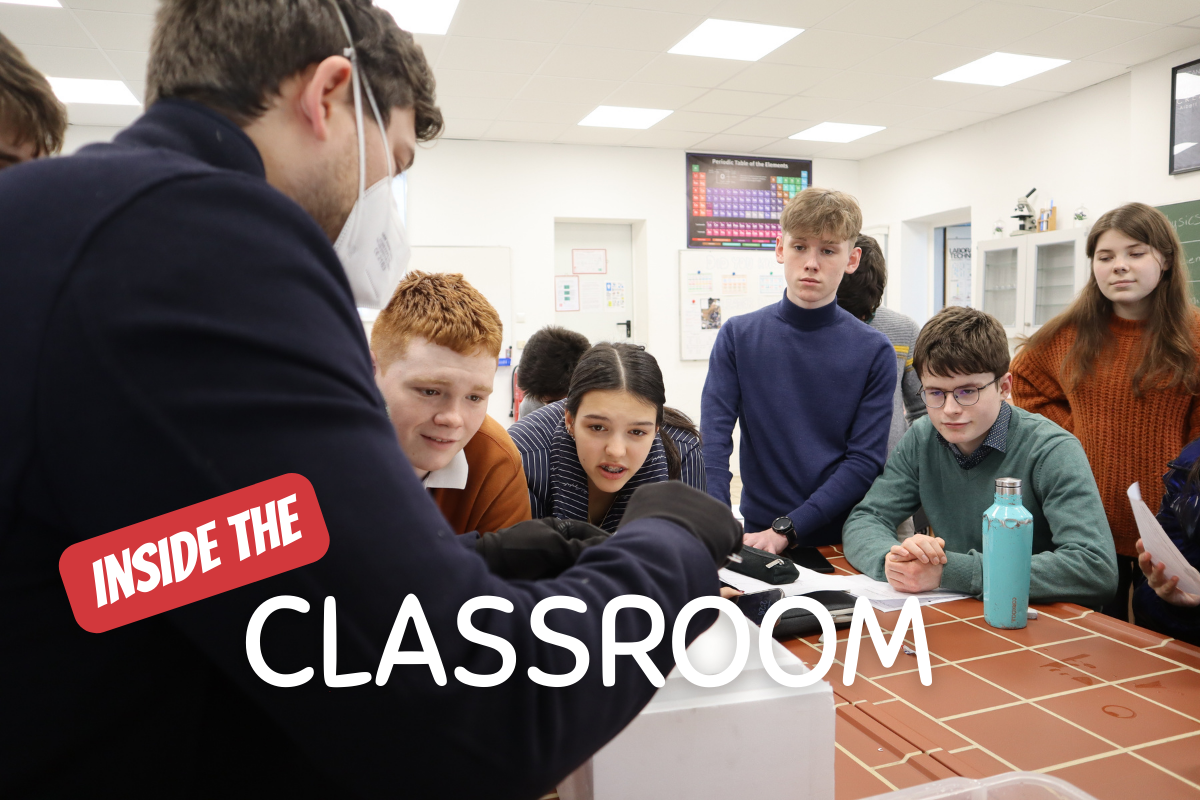 Grade 10 Chemistry Students Observe Dry Ice Demonstration
March 13, 2023
This past Thursday, Grade 10 Chemistry students observed a dry ice demonstration performed by...
Winter Ski Excursion Review
March 2, 2023
As the Barcelona group enjoyed the sites, 38 of our students chose three days of skiing and fun...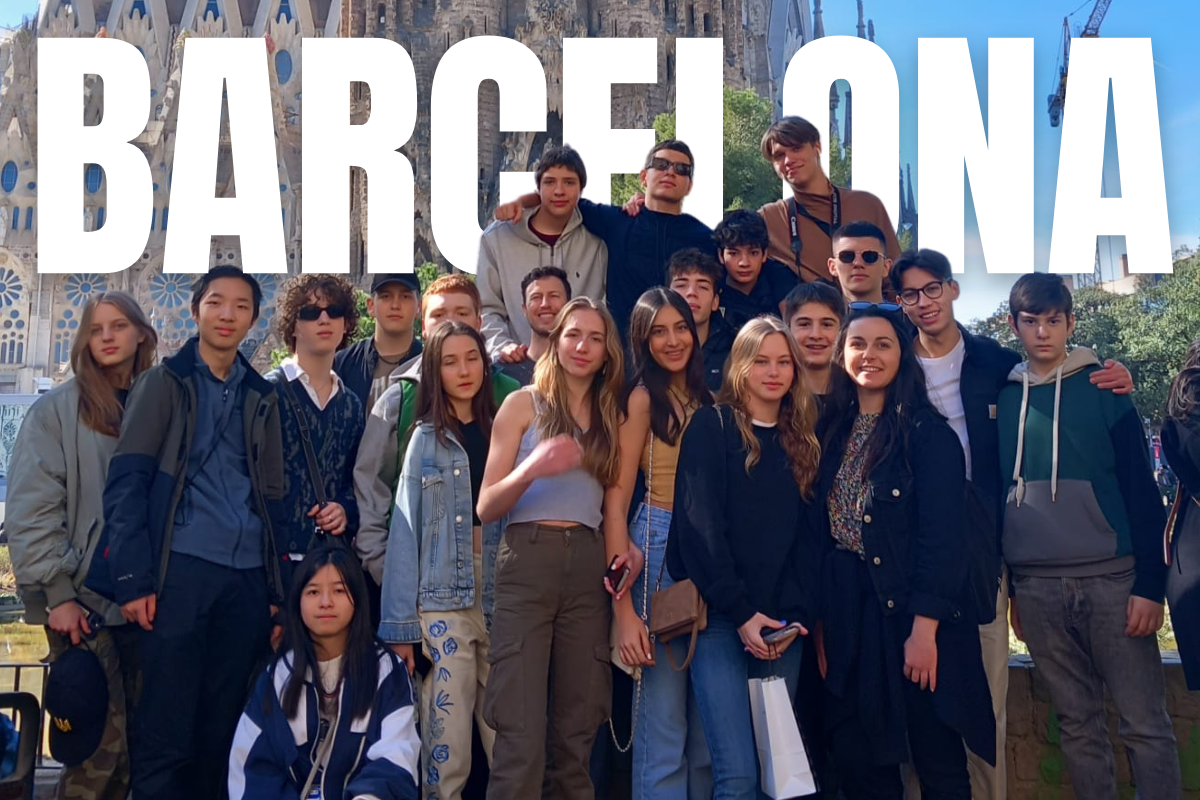 Winter Travel Excursion Review
March 1, 2023
The winter excursion to Barcelona from February 22nd to 26th was a massive success with a nice...
9th Grade Biology Microscope Lab Highlights
February 16, 2023
What happens when you put a freshwater plant in salt water The 9th-grade Biology students had an...
AIS-Salzburg Accepting Registrations for the 2023 Summer Language Program
February 10, 2023
AIS-Salzburg is now accepting applications for the 2023 Summer Language Program and...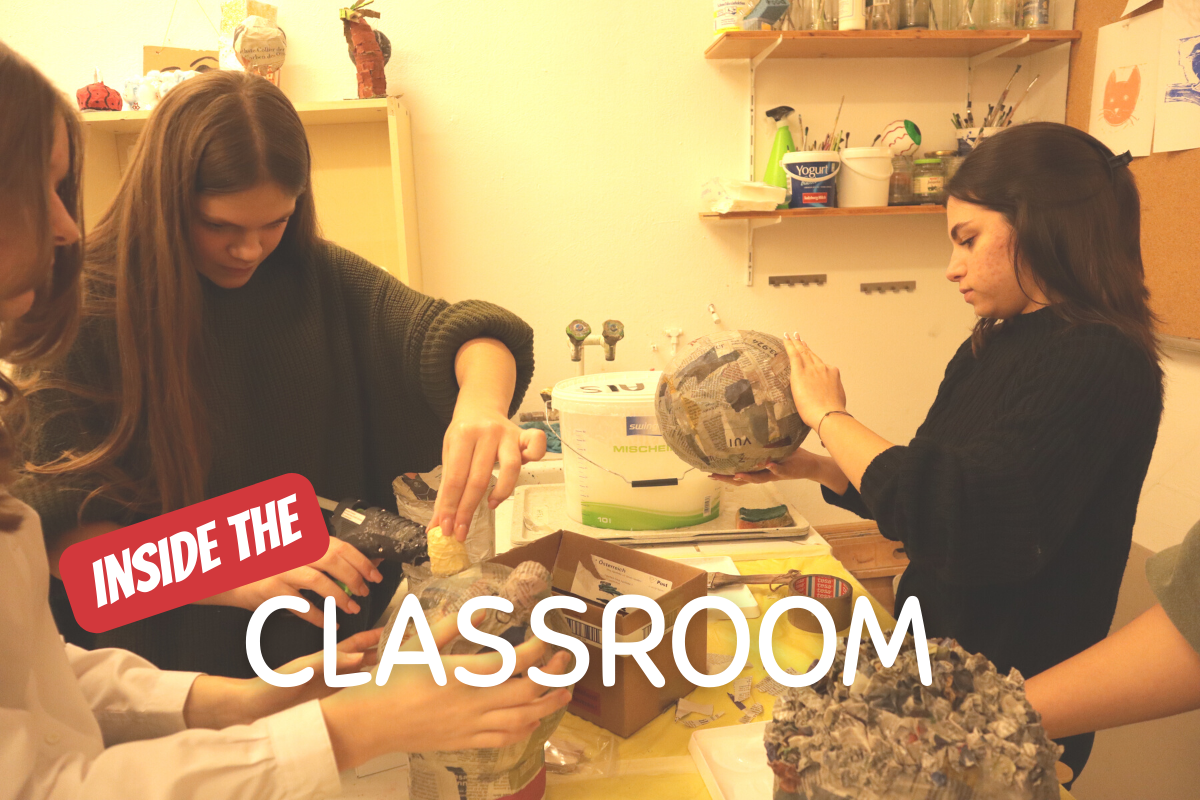 Studio Art Students Create Paper Mache Monster Heads
February 9, 2023
Students from Mr Mayerhofer's Studio Art class were recently assigned a project to construct...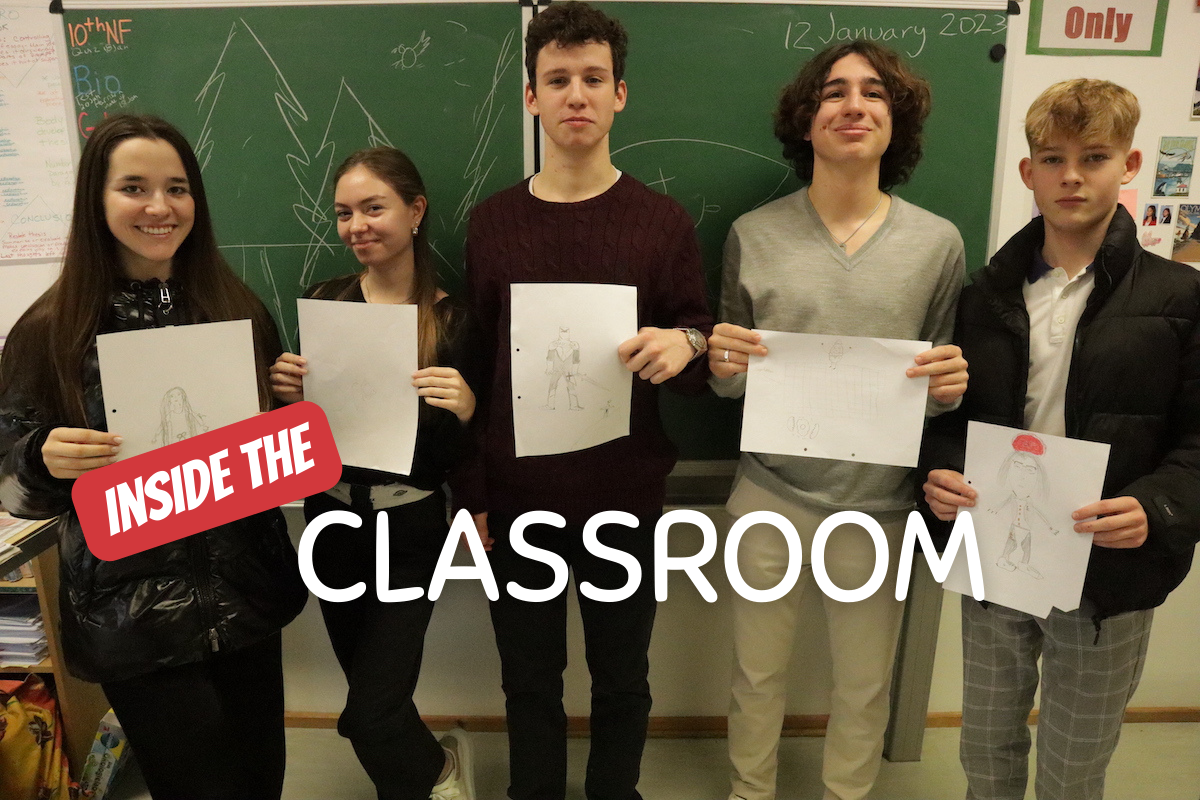 Projects for German Literature and German 2 Students 
February 6, 2023
Students of Ms Lardschneider's German Literature course recently participated in...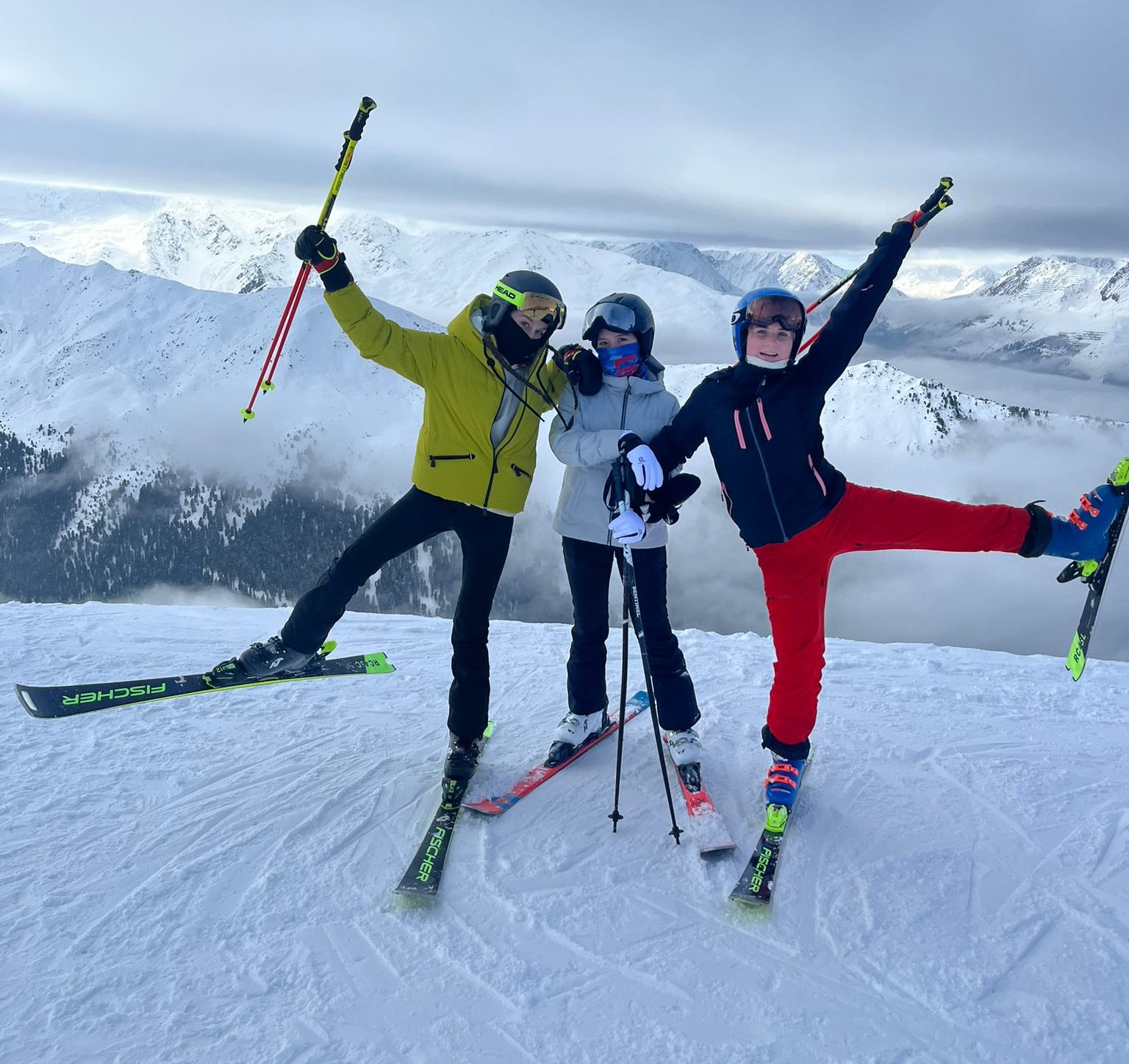 Ski Progam Update
February 1, 2023
37 Students Hit the Alpine Slopes January 16, 2023 On Saturday, January 14th, 37 of our students...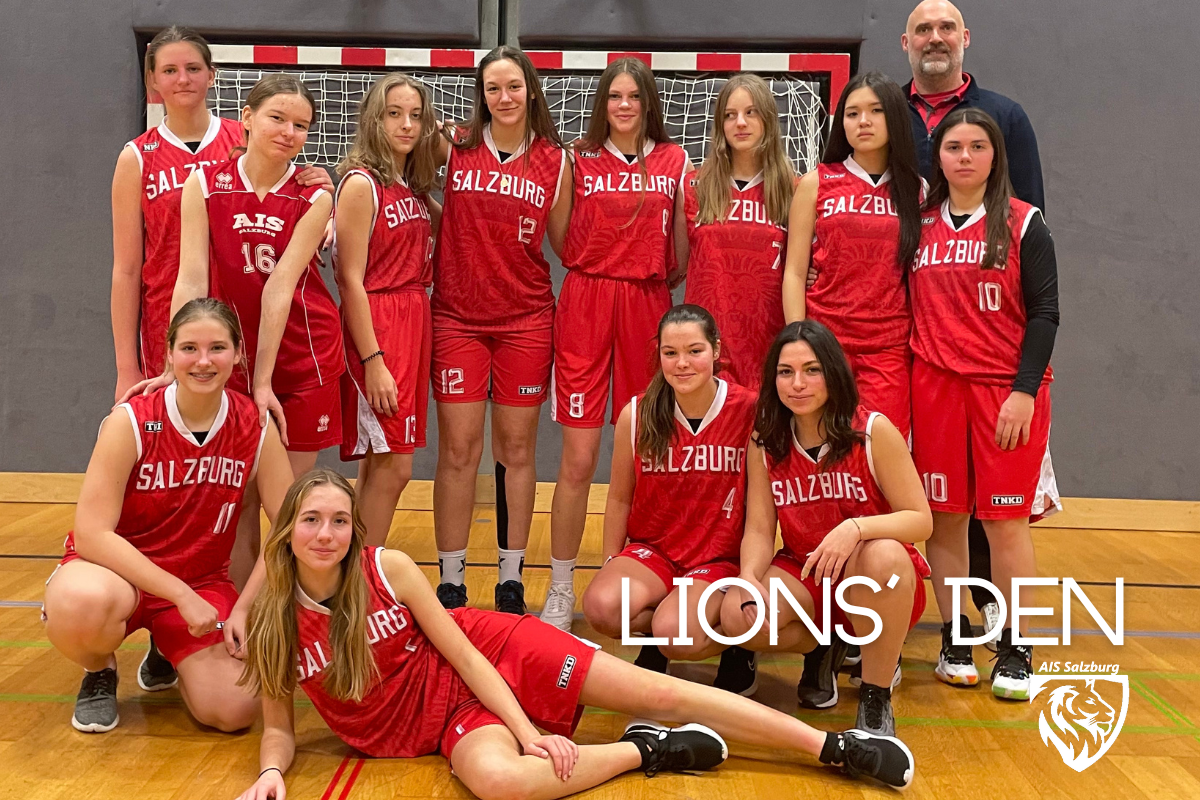 Lions Basketball Update
January 31, 2023
Junior High Boys Win First Game of the Season​ January 31,...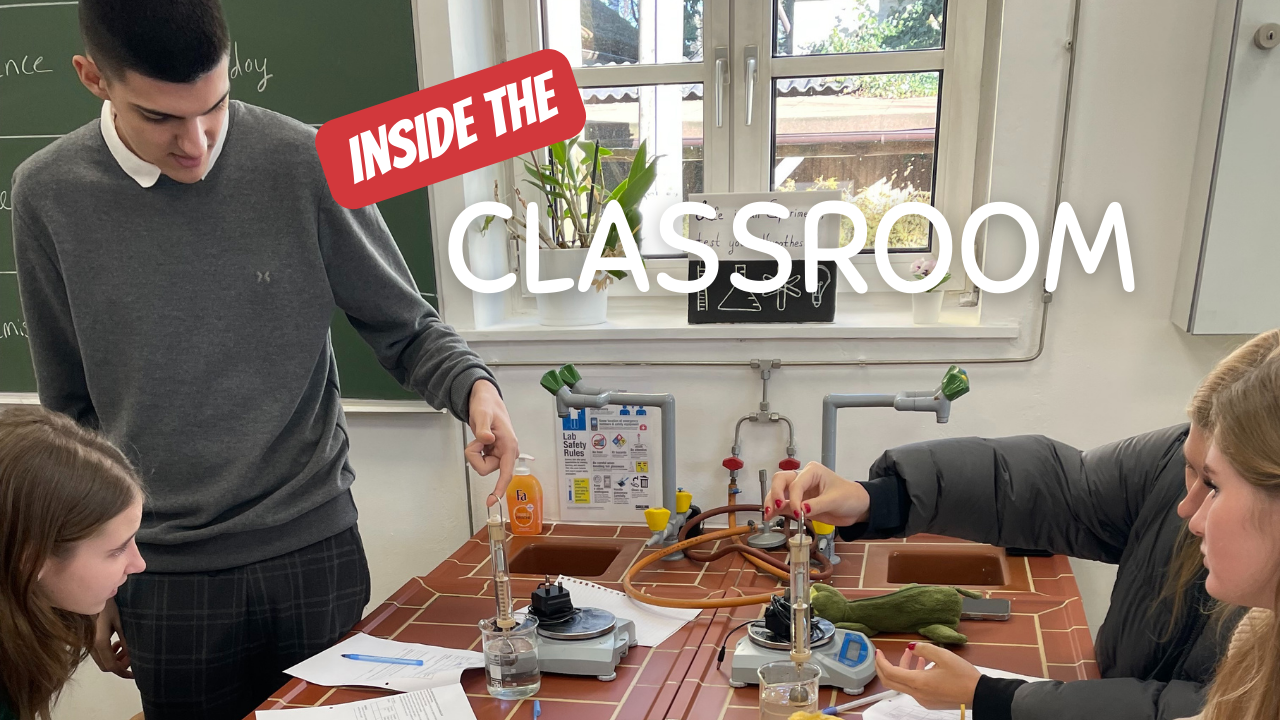 In the Lab: Grade 11 Physics
January 23, 2023
In Mr Leicher's Grade 11 Physics class, students investigated Archimedes' Principle for an object...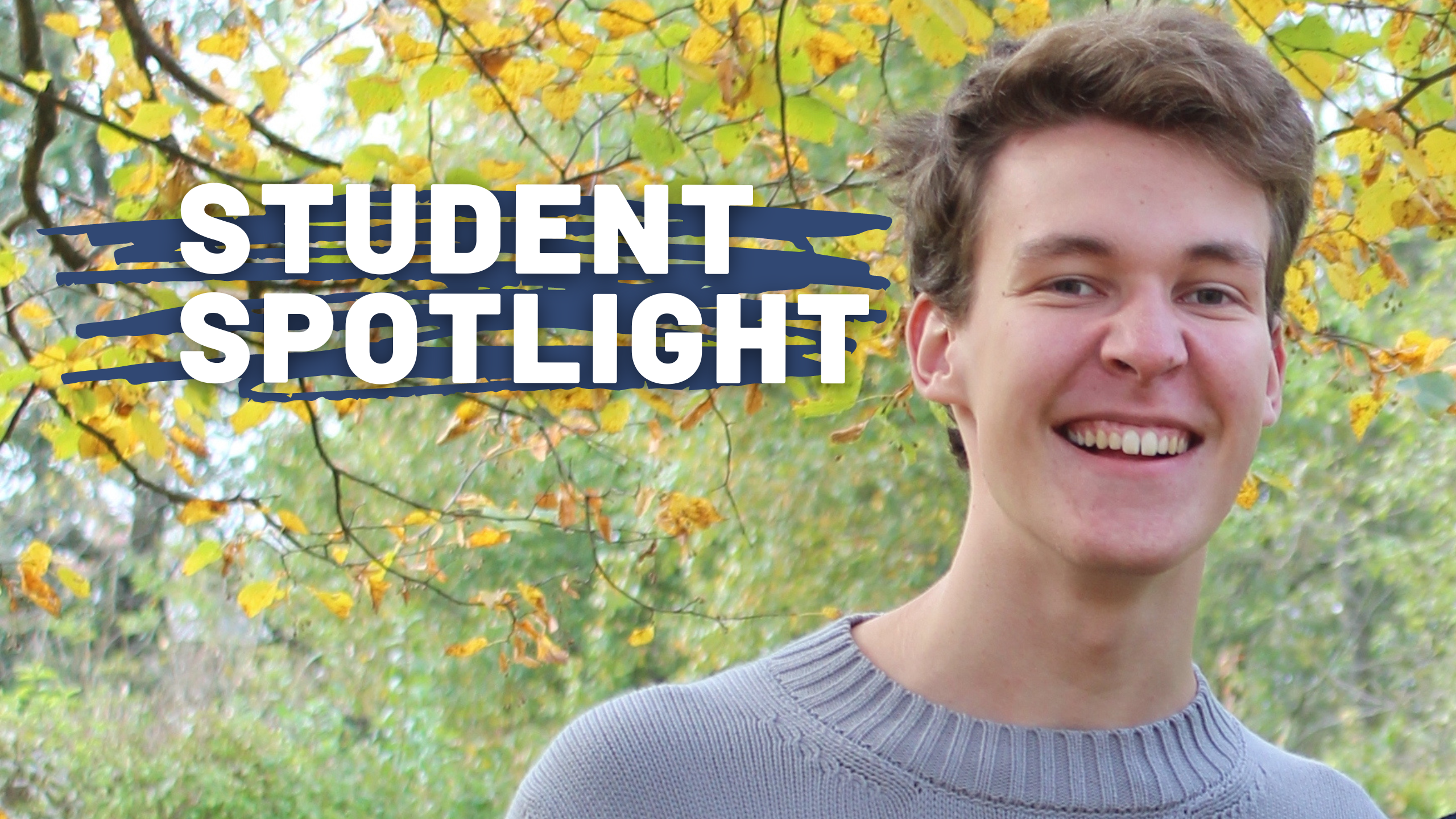 Interview with Senior Student; Adam H.
January 20, 2023
Adam H was born in Slovakia to an American father Czech mother Up until a few years ago, Adam's...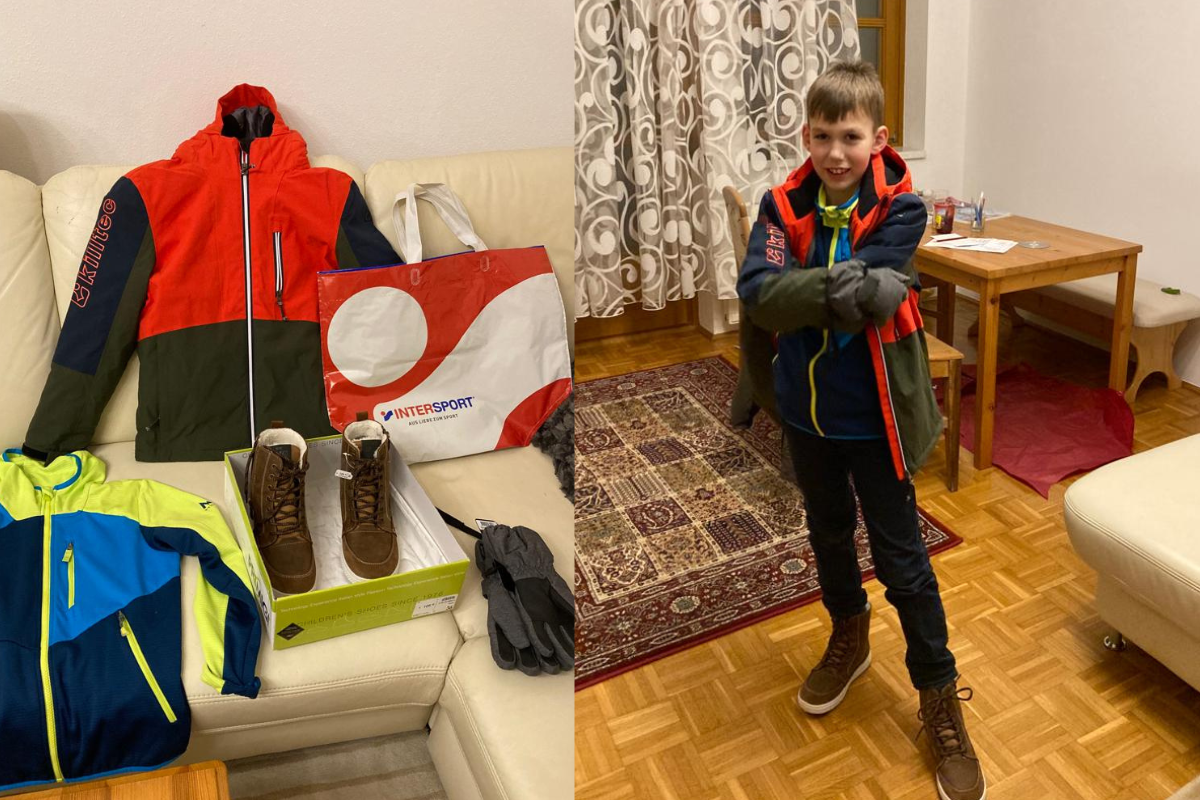 AIS-Salzburg Charity Project a Success
January 11, 2023
Prior to the Christmas break, the AIS-Salzburg student government organized both a bake sale and a...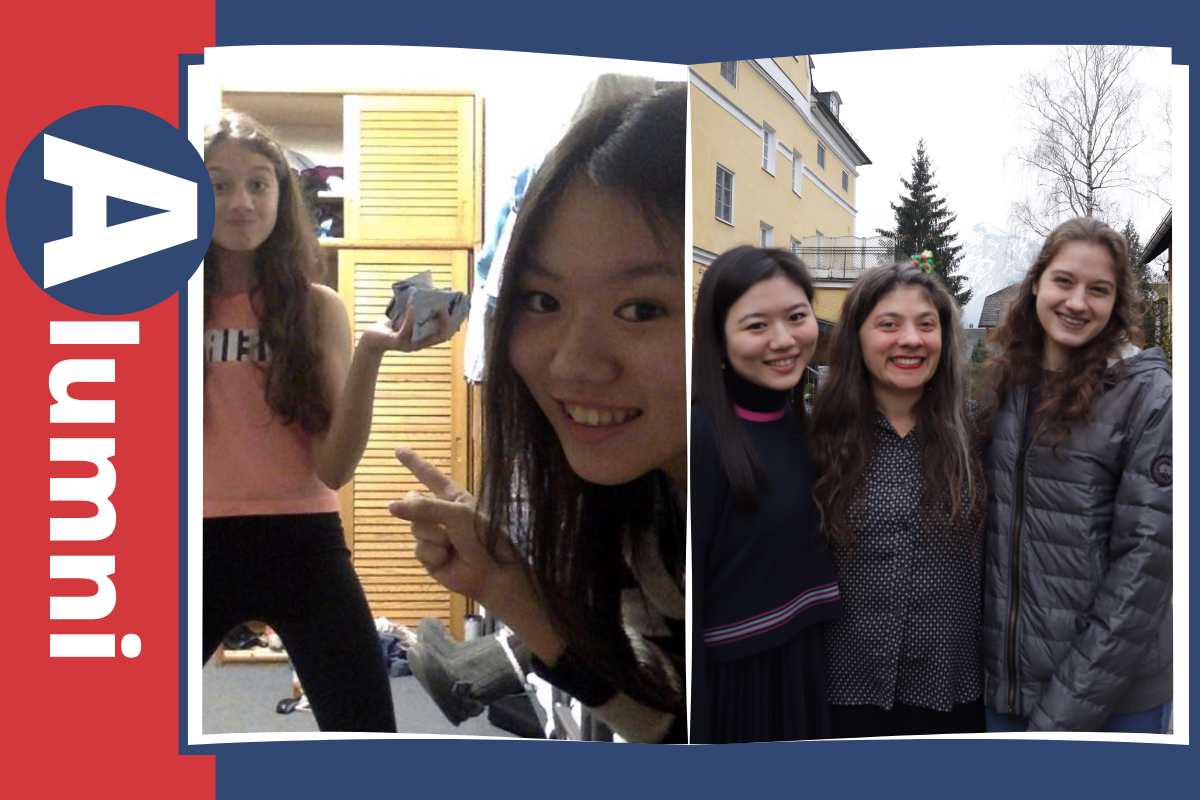 Interview with 2016 and 2017 Alumnae, Marlene and Naho
January 4, 2023
Marlene Lantz and Naho Ichitani became fast friends during their years at AIS-Salzburg between 2014...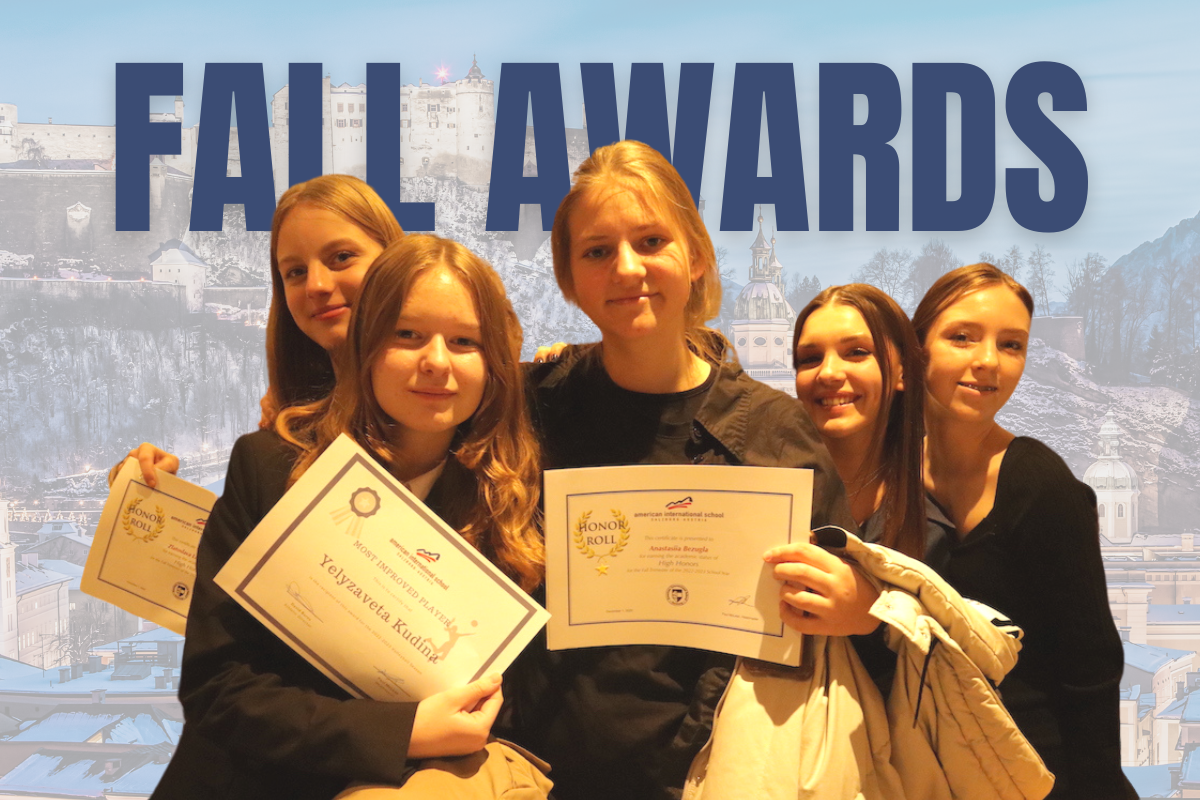 Students Recognized for Outstanding Success in the First Trimester
December 7, 2022
This past Thursday, the first of December, the AIS-Salzburg Fall Trimester Awards Ceremony was...
Boys' Volleyball Season Review
December 2, 2022
Written by Tymofii Popov and Vili Kraus It was a very exciting season for the boys' volleyball team...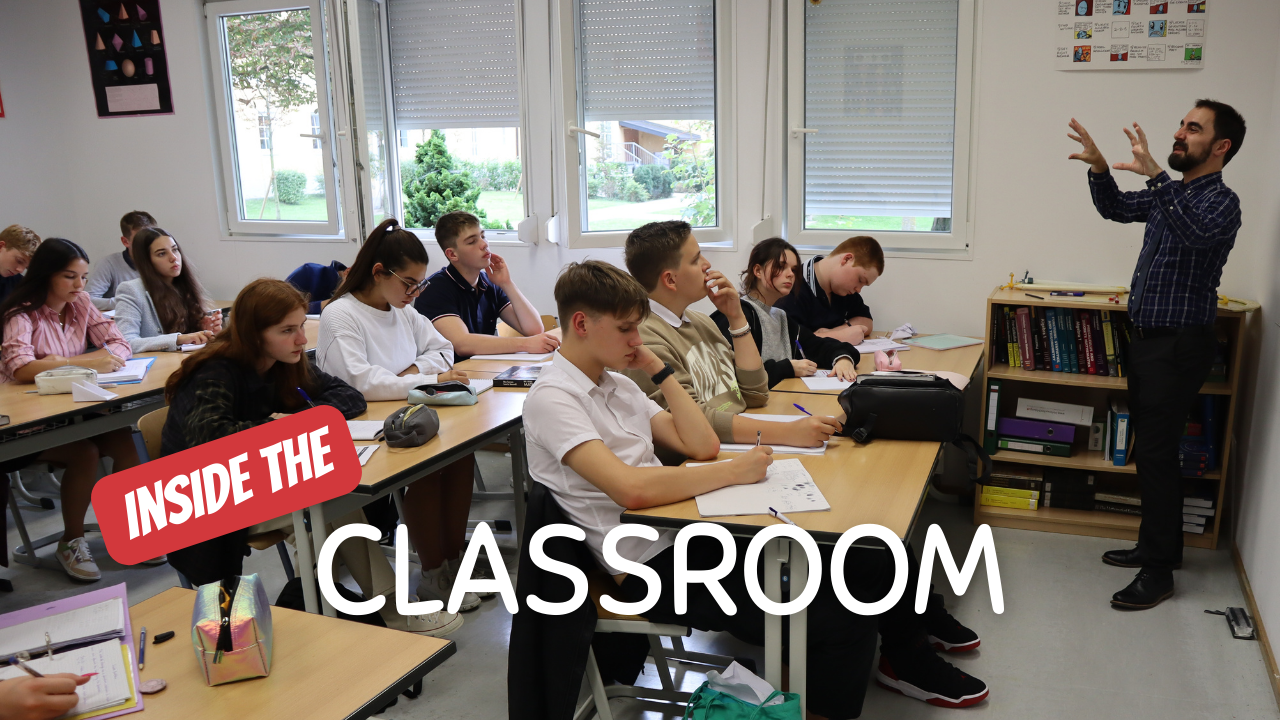 Inside The Classroom: Trimester 1 Features
November 25, 2022
English 10 Composition and Literature In English 10 Composition and Literature class with Ms...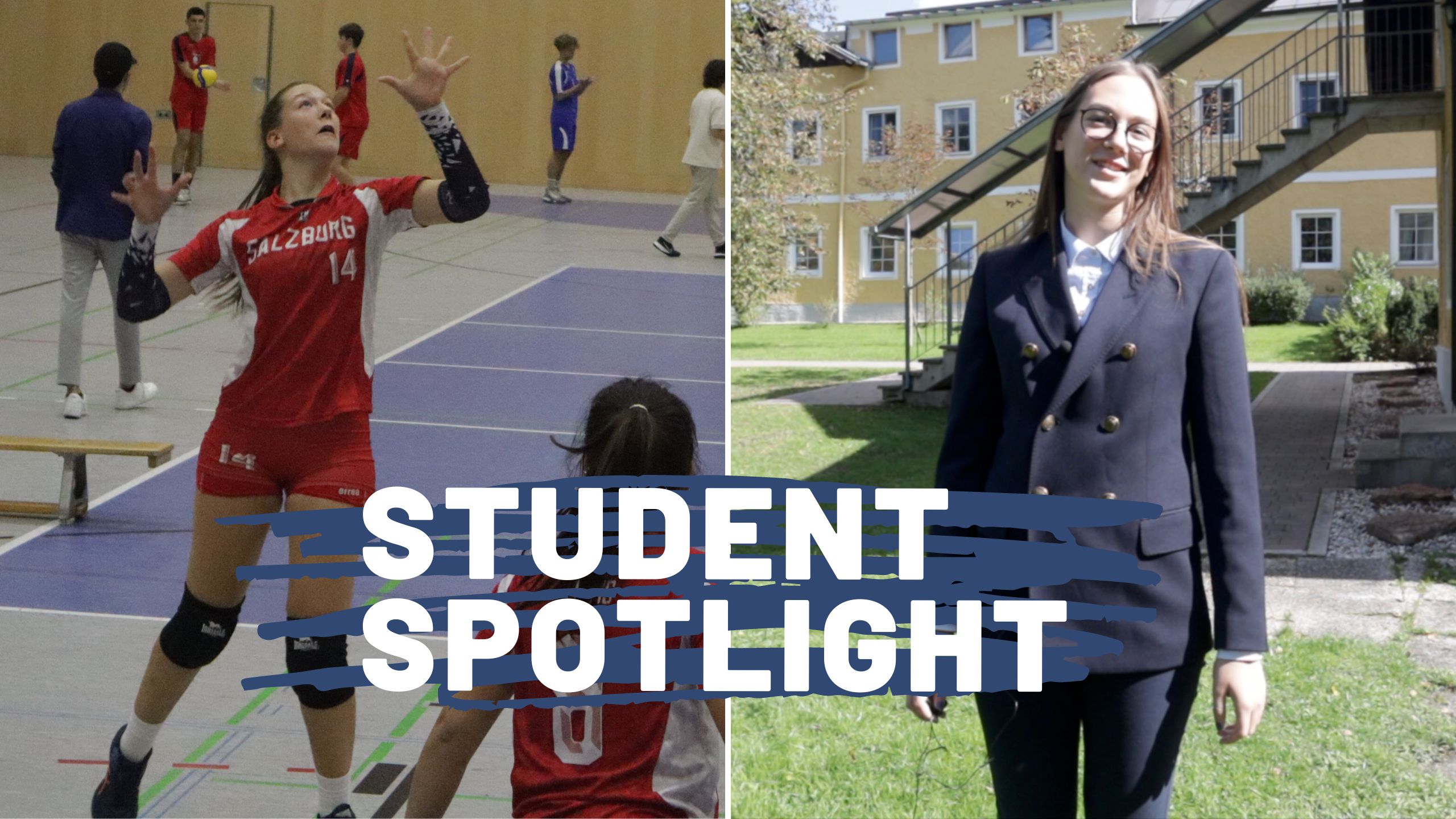 Student Spotlight: Junior Student, Marija B. 
November 18, 2022
Marija B joined AIS-Salzburg for the 2022-2023 school year as an 11th grade student and has...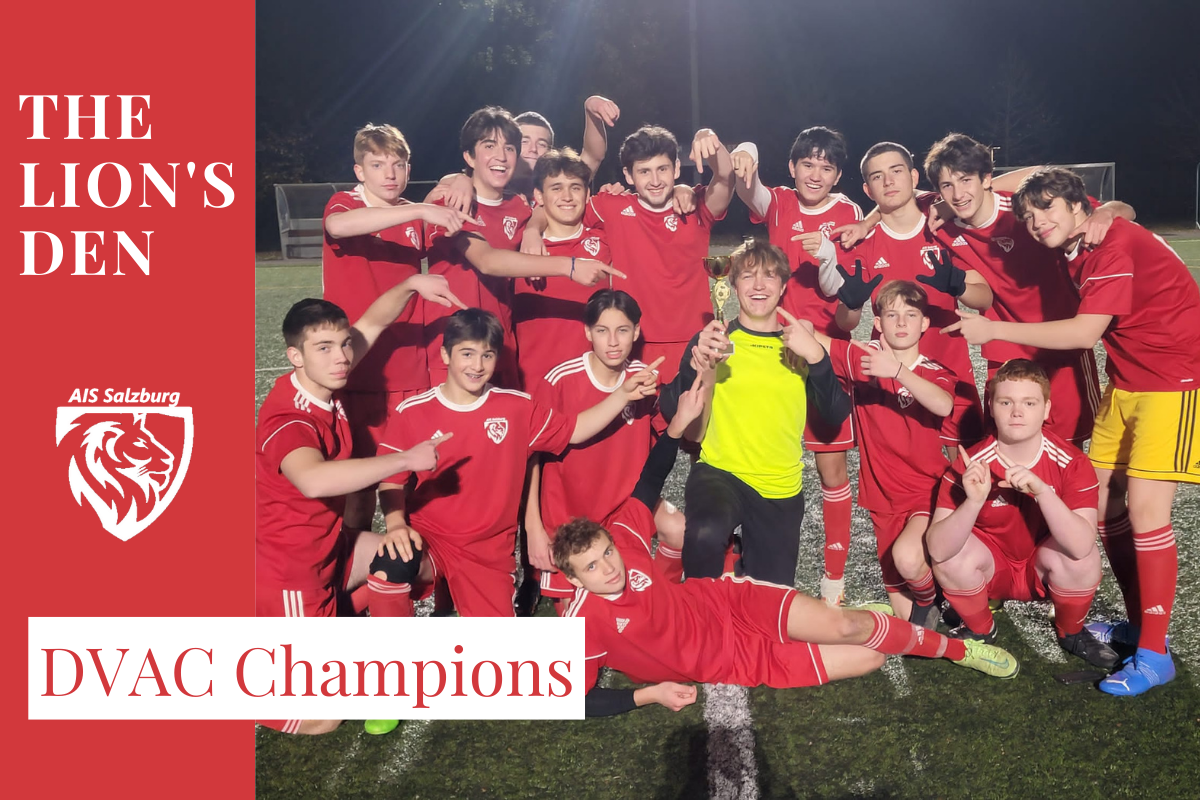 Lions Bring Home Two DVAC Championship Trophies
November 13, 2022
The boys' soccer and volleyball teams both finished in first place in their respective DVAC Junior...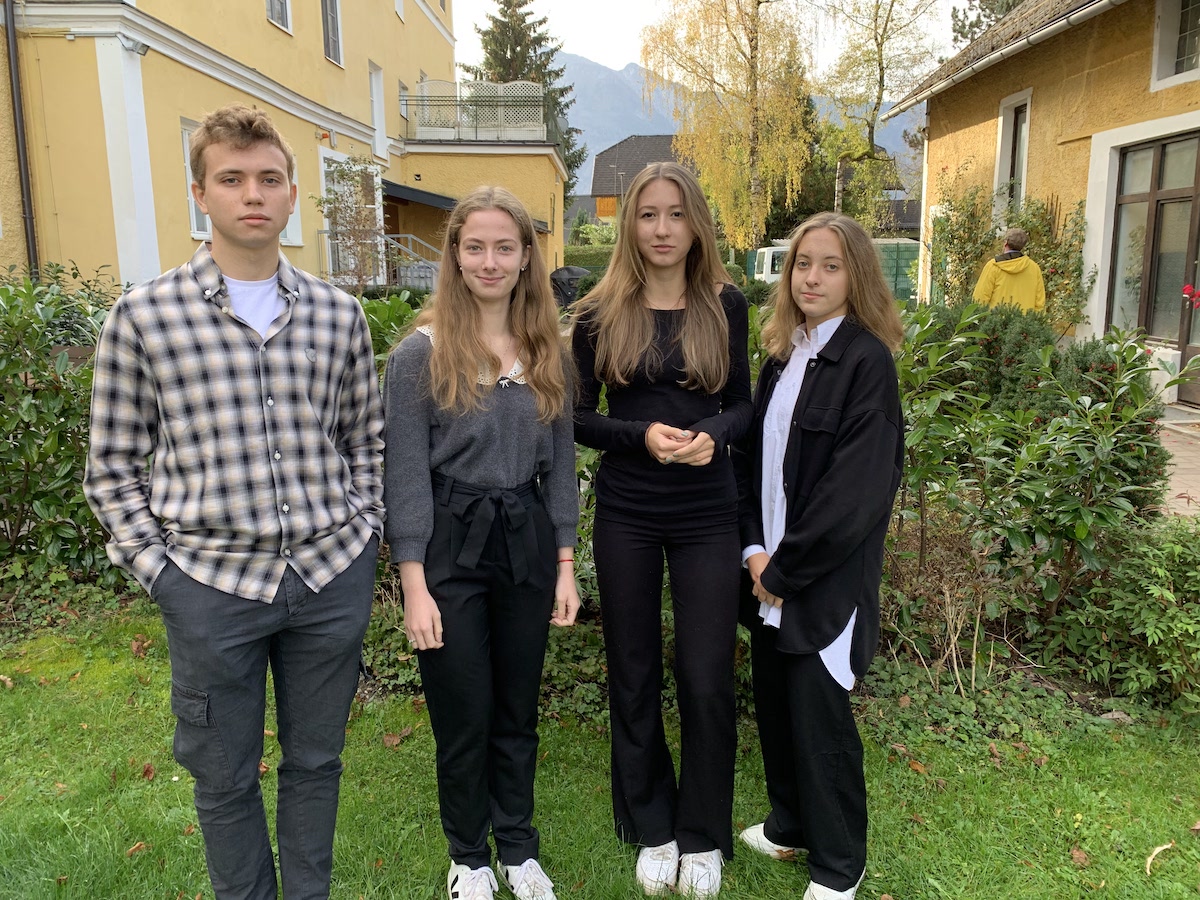 Student Government for 2022-2023 Announced
November 7, 2022
We are excited to announce our 2022-2023 AIS-Salzburg student government! They are as...
Midterm Fall Trimester: Senior Scholars, Distinguished and Commended Students 
November 2, 2022
As of Fall Trimester midterm, we take a moment to review the first half of the term and recognized...
Crunch Time for Students at the Halfway Point of Trimester One
October 28, 2022
By Marija B"These kids are amazing!", said the director of resident life, Ms Fox, when asked...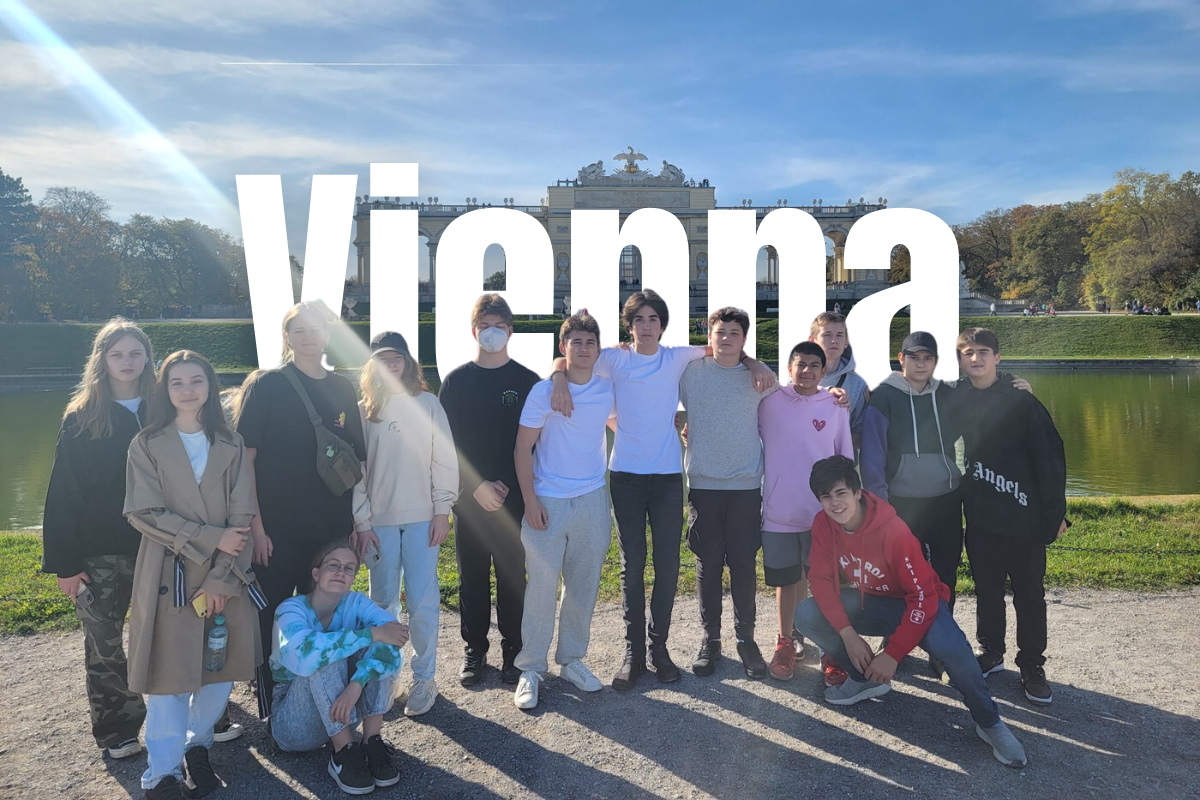 Overnight Excursion to Vienna; Oct. 22-23
October 25, 2022
The first overnight weekend trip of the 2022-2023 school year, took place this past weekend as 15...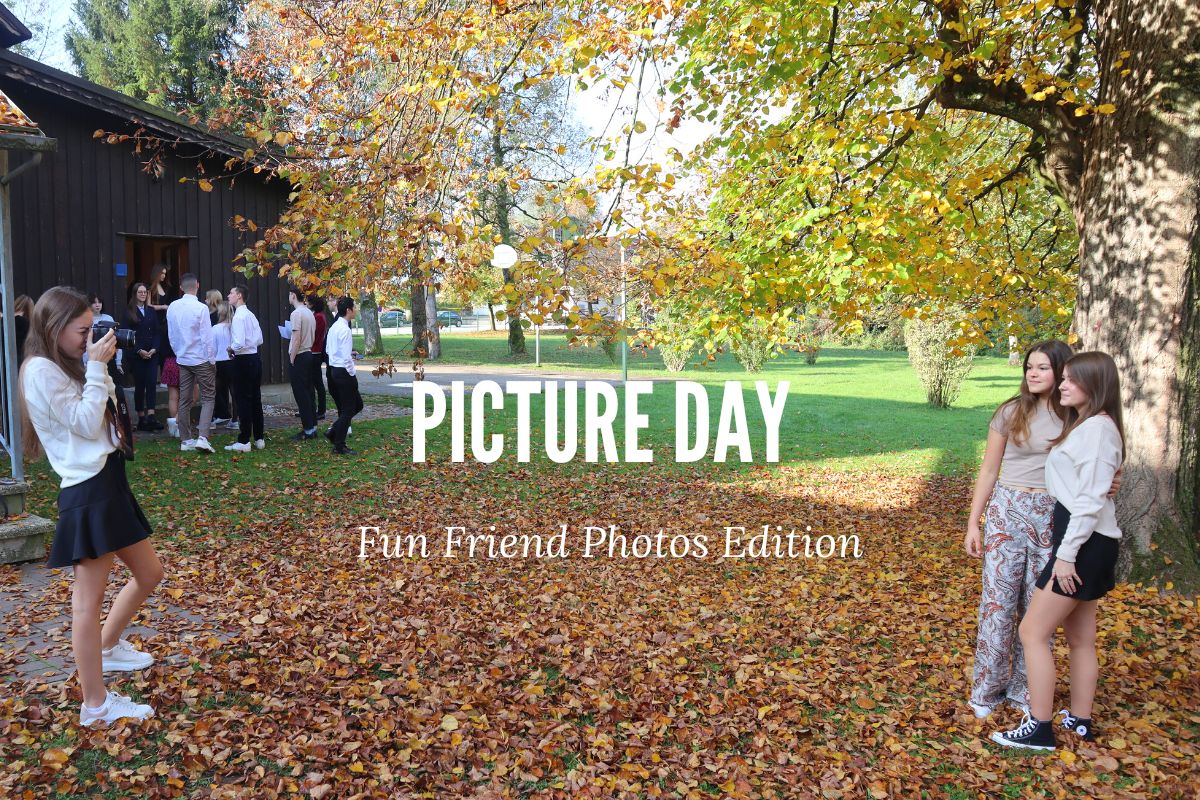 Journalism Students Snap Beautiful Friend Pictures
October 18, 2022
For the second year in a row, as students wait in line for their turn to get their school picture...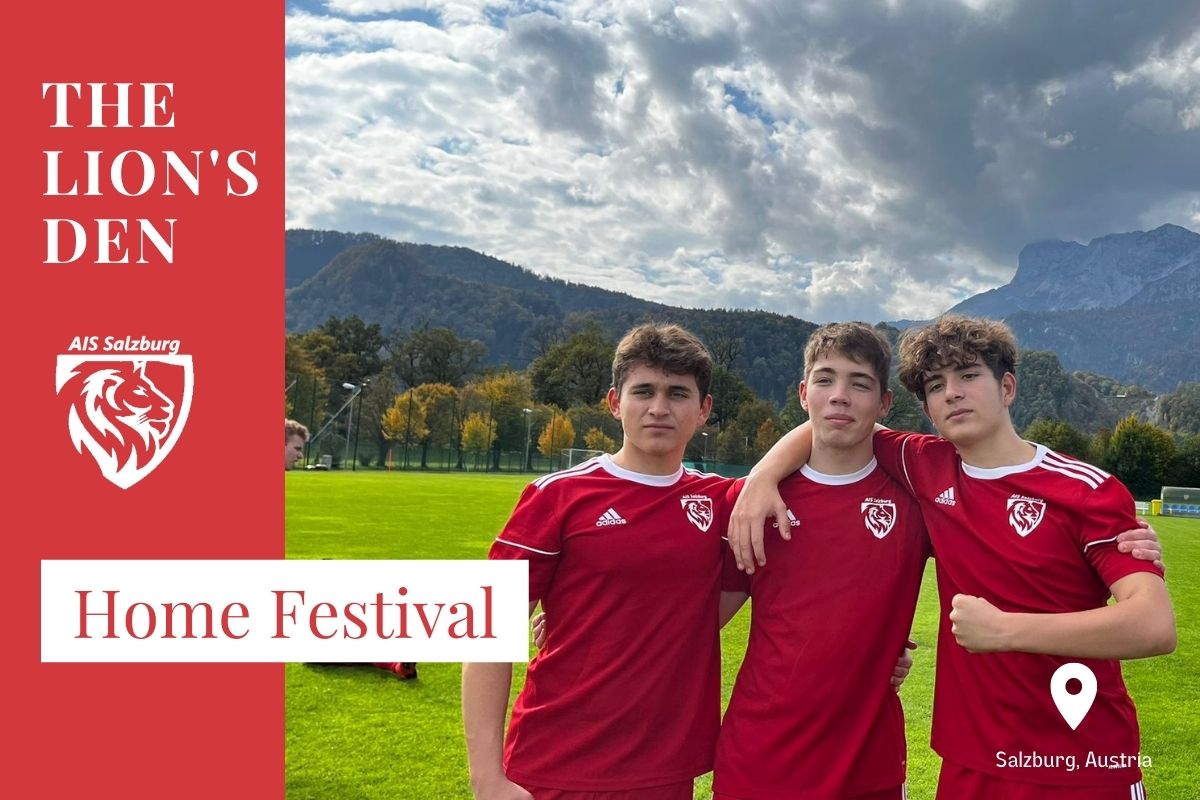 Lions Pounce at Home Festival
October 11, 2022
The AIS-Salzburg soccer and volleyball teams had a very successful weekend at the RIF Sports Center...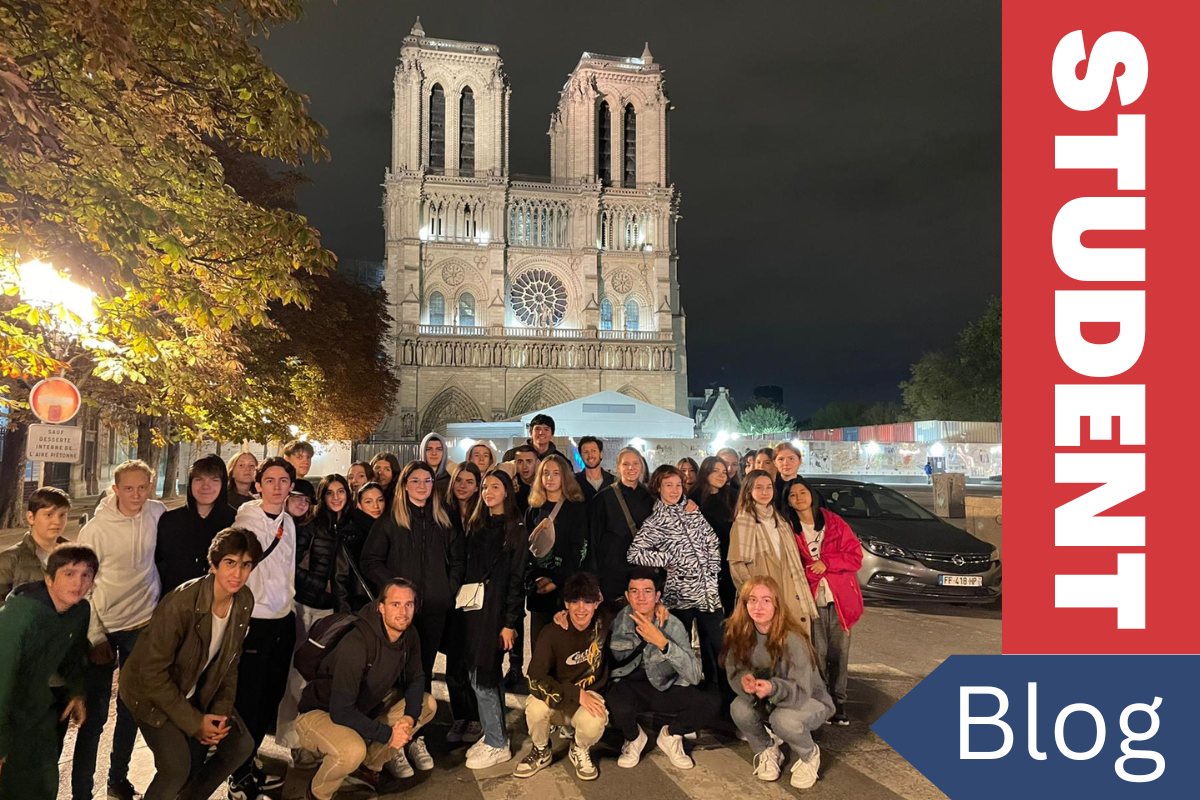 Students Summarize Their Paris Experience
October 10, 2022
By: Chantal, Paul, Anna L, Lars, Milan, Vili, Vico, and Richard Paris is one of the most known...
A Fall Excursion for the Ages
October 5, 2022
Two overnight bus rides, constantly herding 90 students on and off the metro to multiple...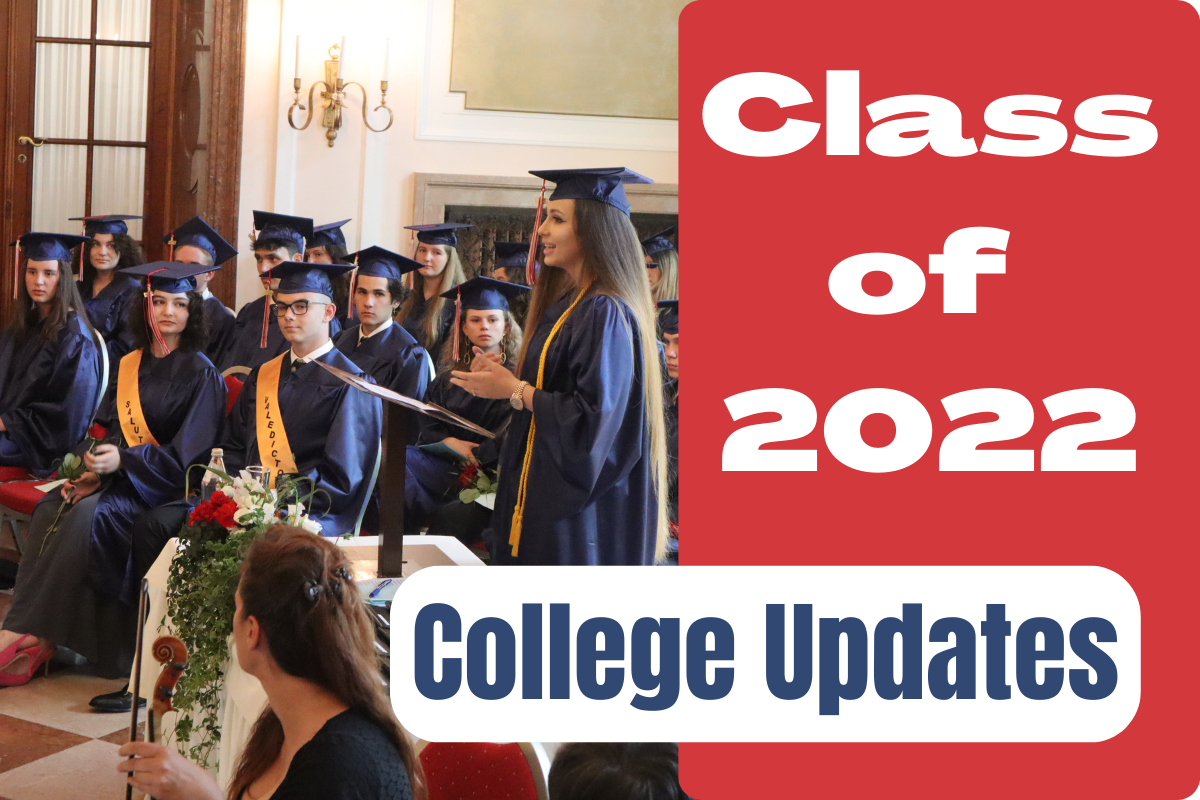 College Updates: Class of 2022
September 21, 2022
A number of the Class of 2022 have checked in recently with updates on where they have decided to...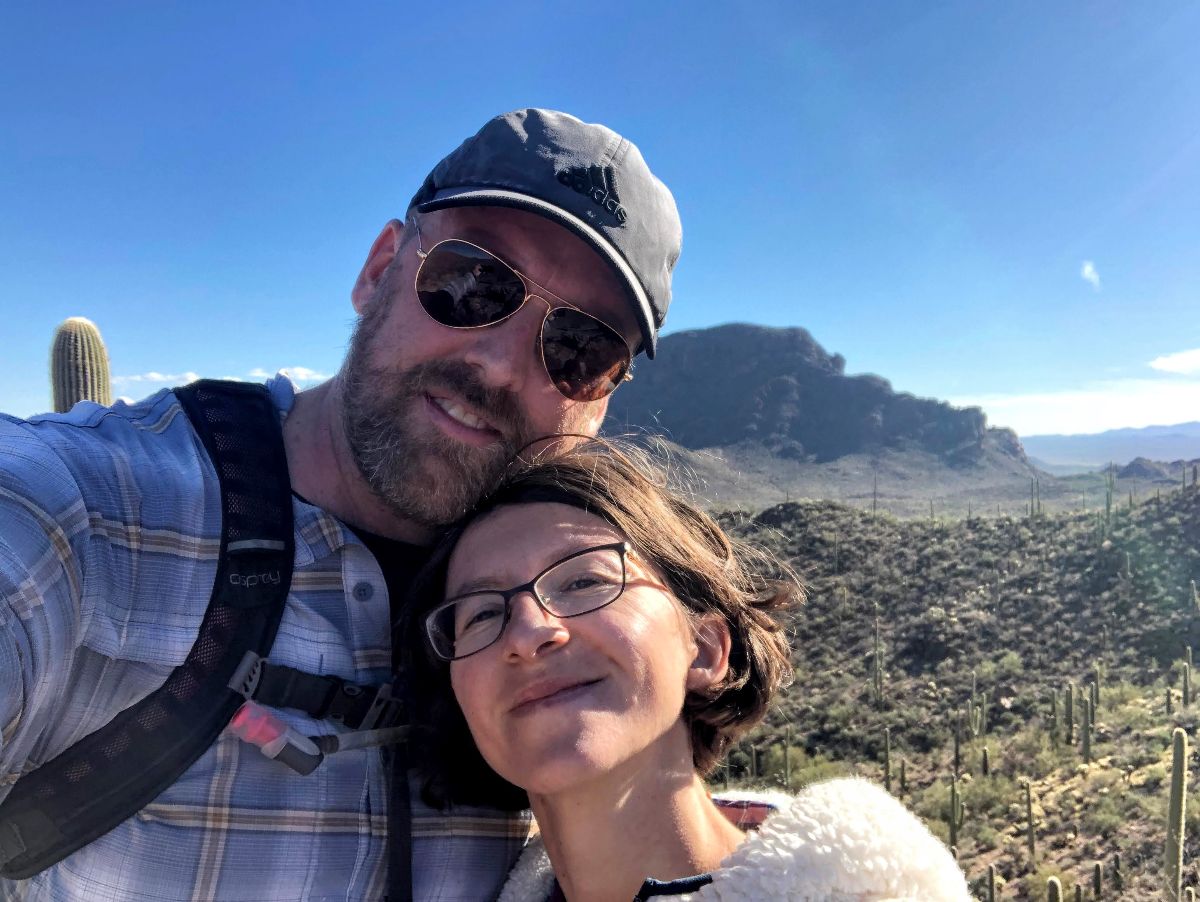 Meet Our New English Teacher: Mr. Anderson
September 4, 2022
A native of Tucson, Arizona USA, Sean Anderson joined the English department for the 2022-2023...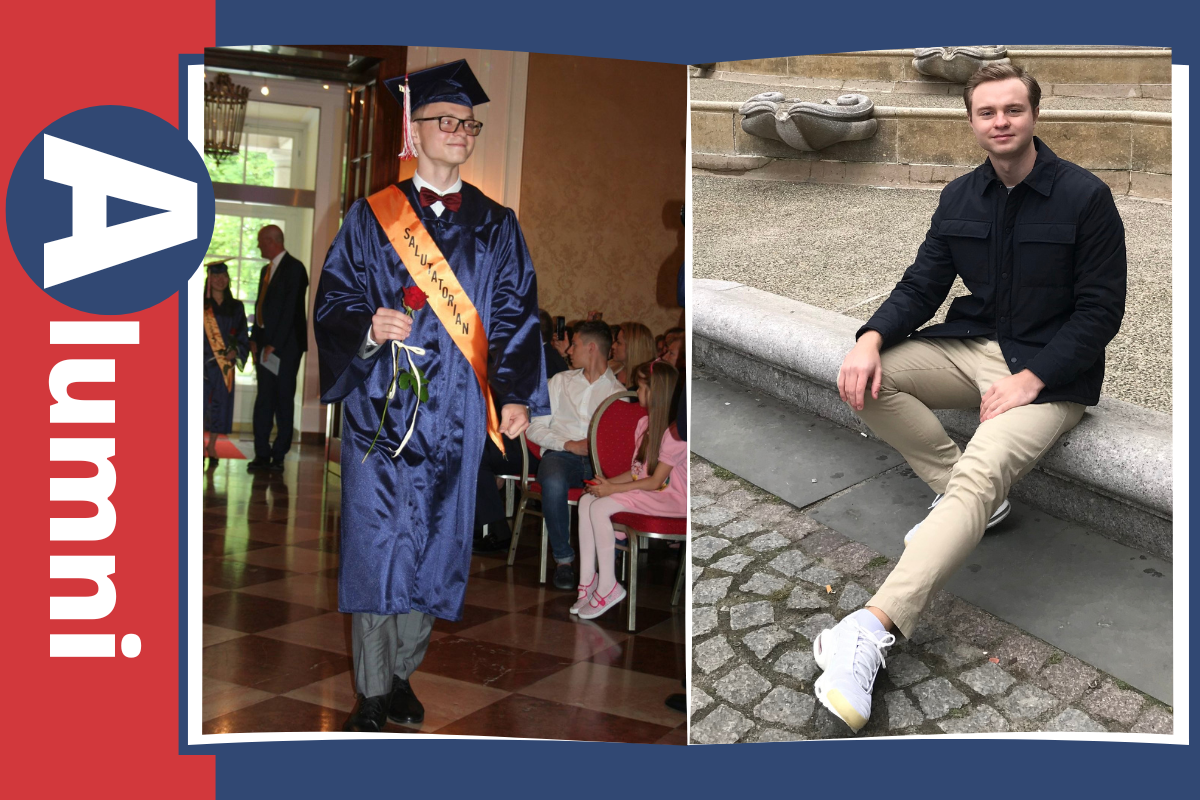 Alumnus Interview: Egor Isakson
August 15, 2022
Egor Isakson first attended AIS-Salzburg as a 7th grader in the fall of 2011 and spent his entire...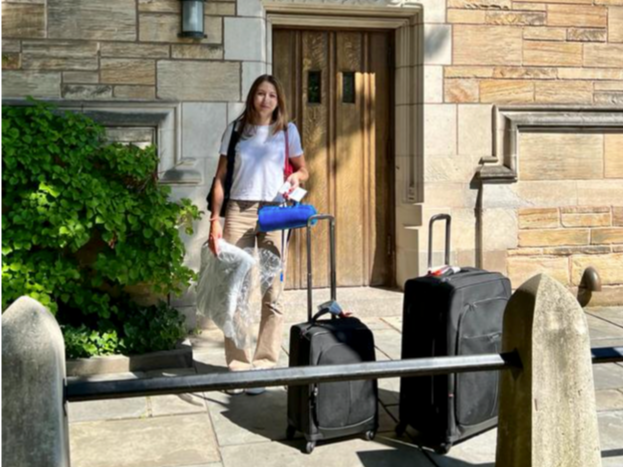 Carolina Goes to Yale!
July 19, 2022
While the staff and faculty of AIS-Salzburg engage our summer language students in July and...
Advanced Placement Examination Results
July 13, 2022
Earlier this month, all AIS-Salzburg students who sat Advanced Placement® Examinations in...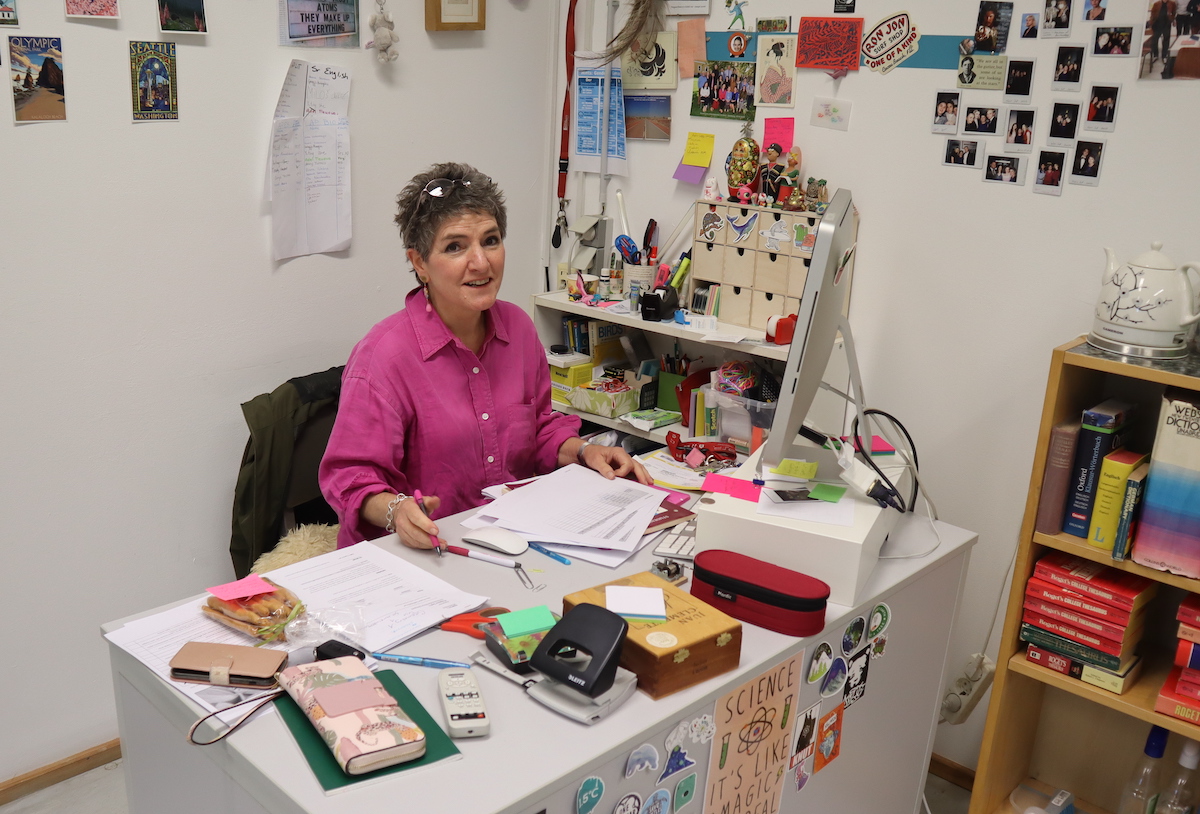 Teacher Feature: Jennifer Kasberger
July 7, 2022
Jennifer Kasberger hails from Seattle, Washington and has been at AIS-Salzburg since 2008 The...
Our 2022 Summer Language Program
July 1, 2022
In less than two weeks, the hallways, classrooms and dormitories of AIS-Salzburg will once...
Highlights From Our Action-Packed Third Trimester
June 17, 2022
More so than most years, the 2021-2022 Spring Trimester schedule was jam-packed due to the...
Headmaster McLean's Speech on Valedictorian Andi Hodis
June 12, 2022
A student with the last name Hodis was announced as the AIS-Salzburg Valedictorian for the second...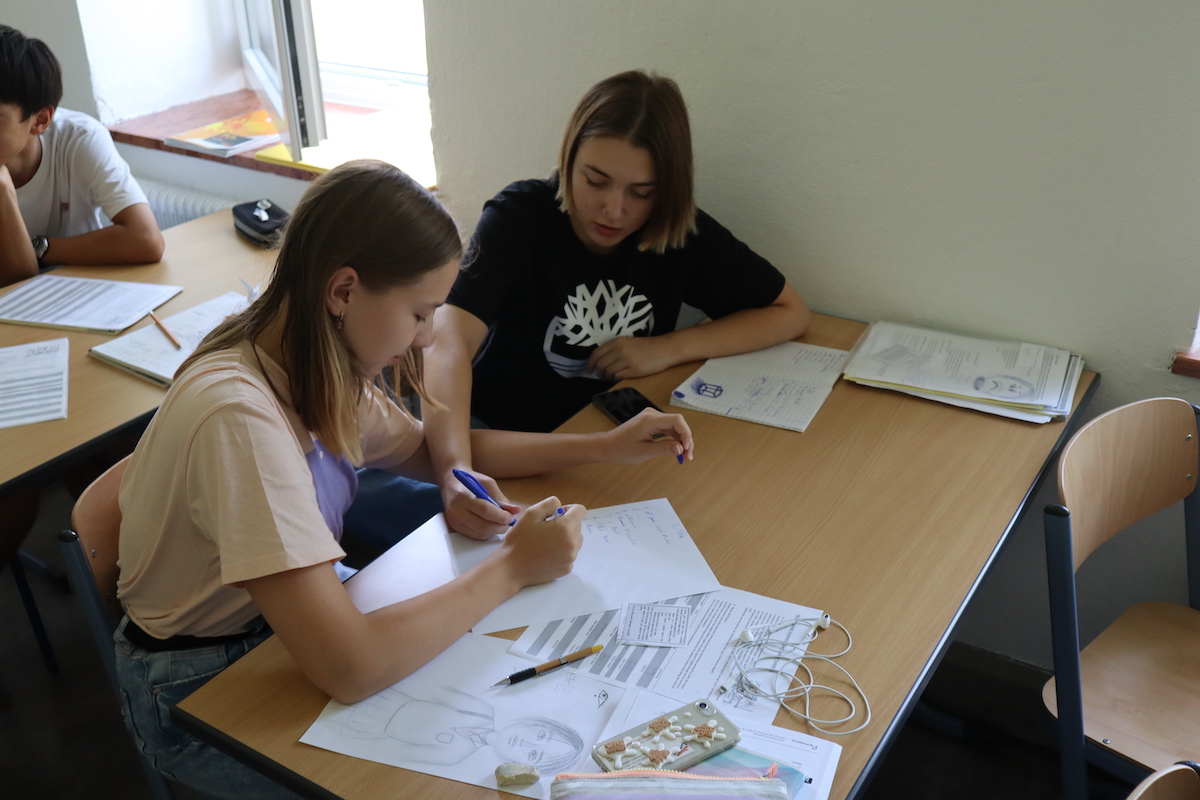 Summer Language Program: 2022 Preview
May 27, 2022
As the 2021-2022 school year draws to a close, our focus begins to shift towards the 2022...
AIS-Salzburg Graduates 25 Seniors
May 23, 2022
The Commencement Exercises at AIS-Salzburg represent the most important and significant of all...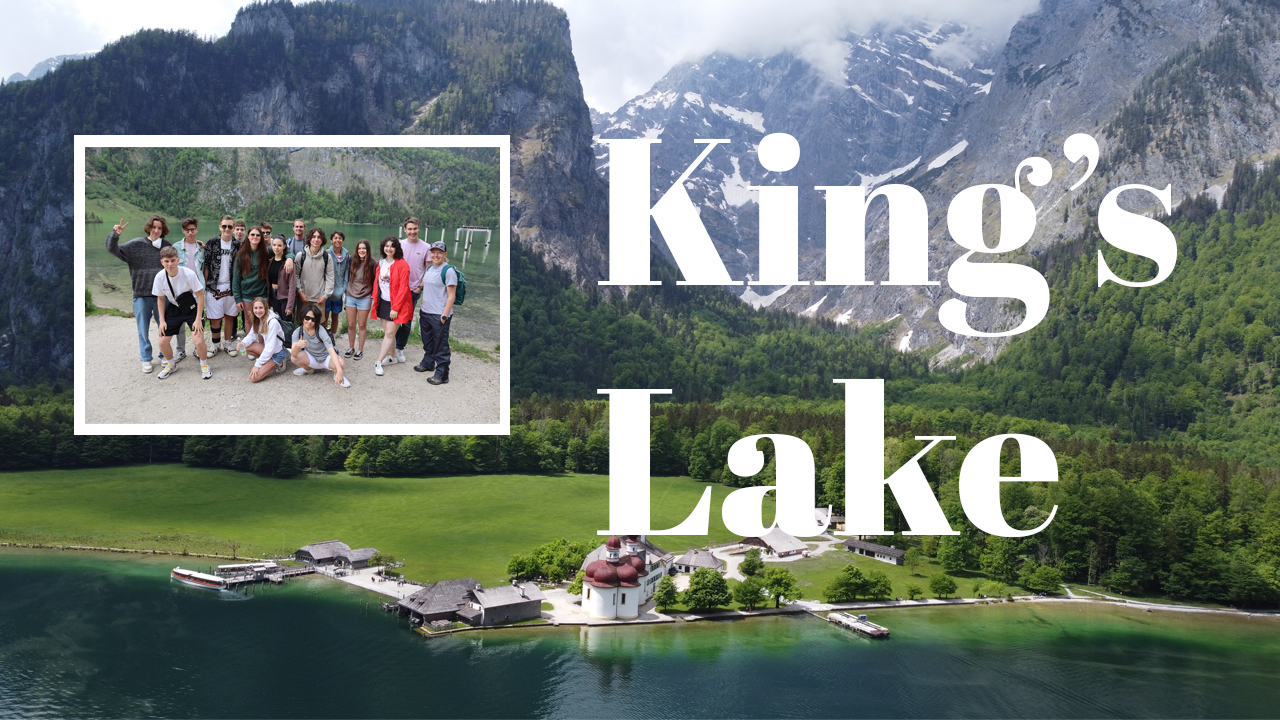 Students Visit Berchtesgaden National Park, Königsee, Obersee
May 17, 2022
This past Saturday, students and two group leaders enjoyed a day at Königsee, a pristine lake in...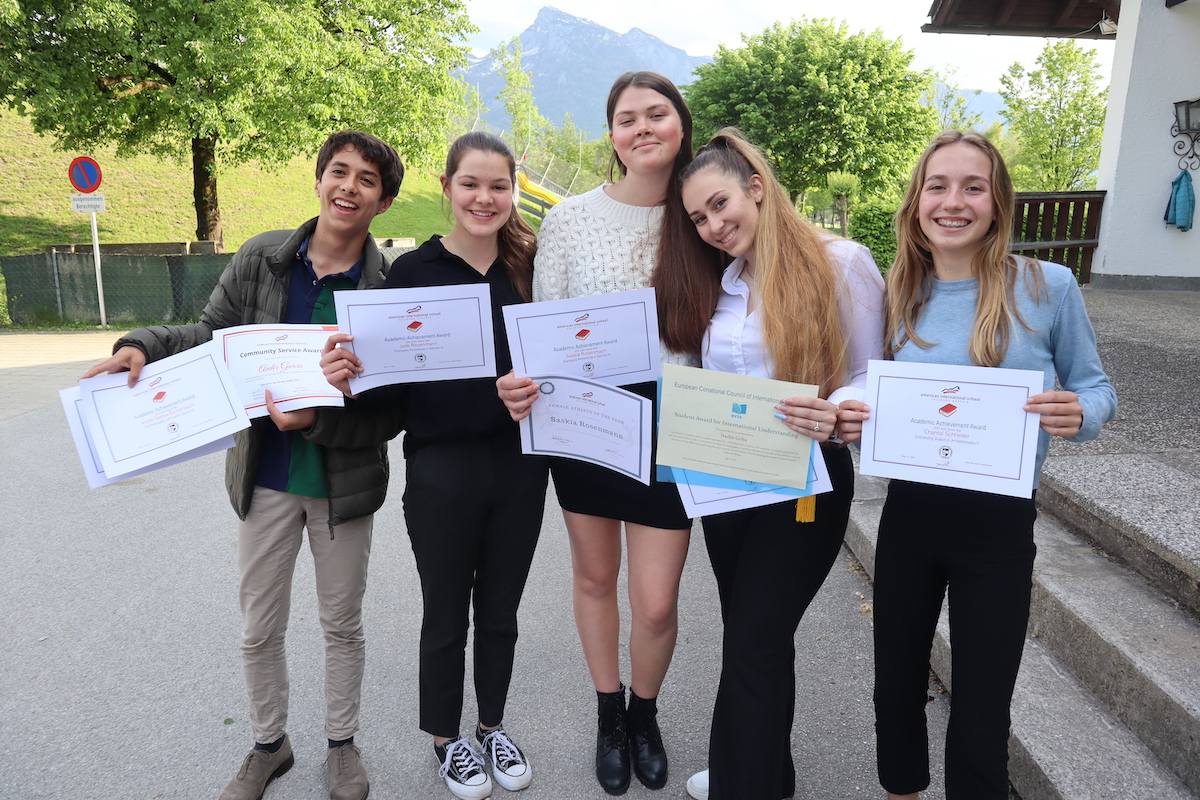 2021-2022 Annual Awards Ceremony
May 13, 2022
On Thursday, May 12th, students and staff gathered at the Musikerheim of Leopoldskron-Moos,...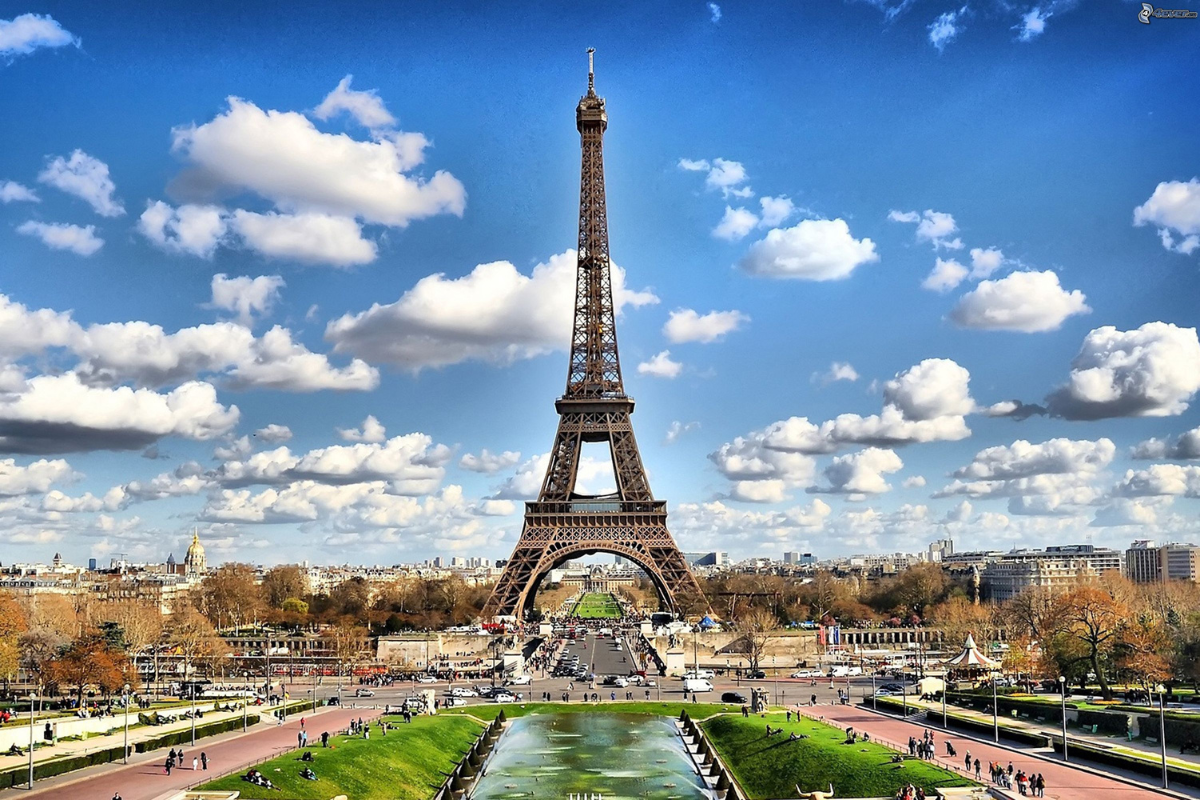 Paris Announced as Second Destination Option for the 2022 Fall Excursion
May 10, 2022
Recently, we announced that Barcelona, Spain was the alternative Fall Excursion destination which...
Alumnae Takes on a Leading Role in Helping Ukrainian Refugees
May 4, 2022
Varvara "Barb" Lytvnya enrolled at AIS-Salzburg as a grade 10 student in 2013 and graduated three...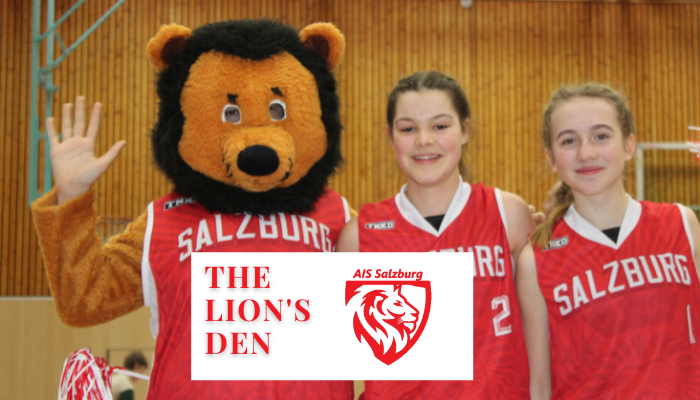 Basketball, Volleyball, Soccer Continue into the Spring
April 29, 2022
Boys and Girls Basketball Play Final Games in St Gilgen This past...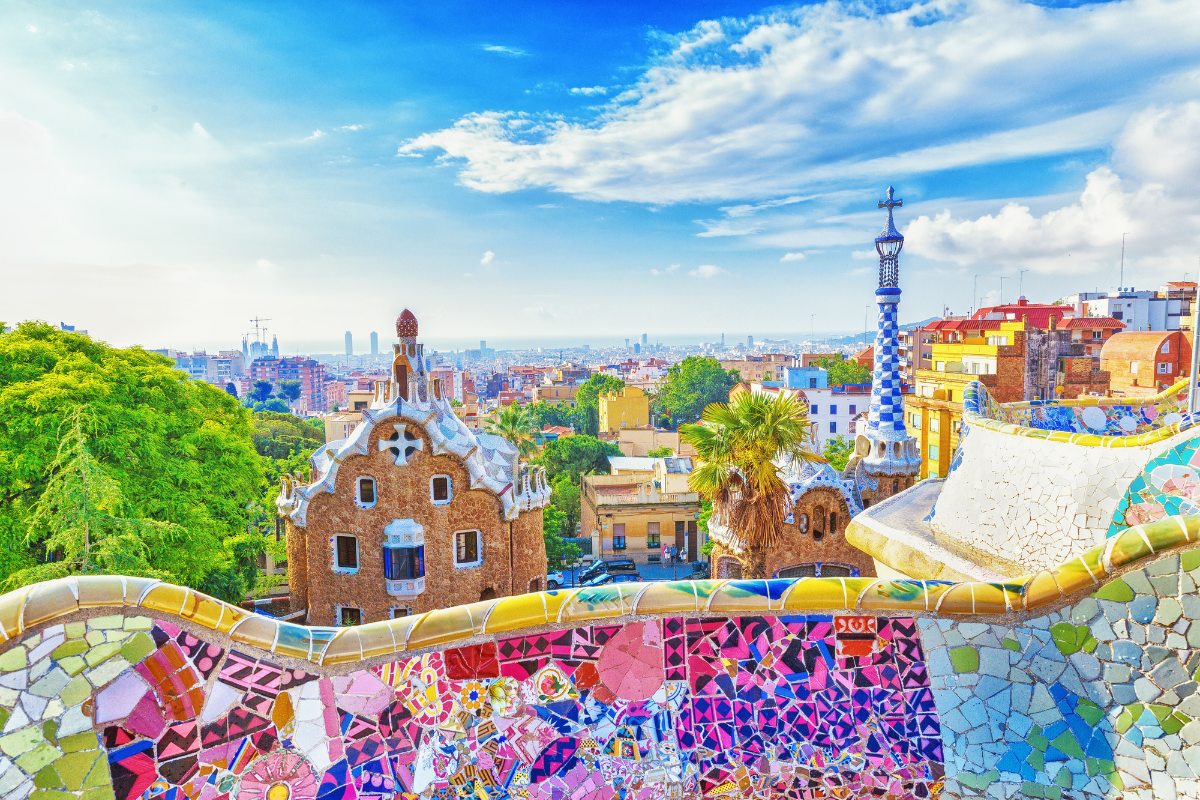 Barcelona Headlines Fall Excursion for 2022-2023
April 27, 2022
We are pleased to announce that the 2022-2023 Fall Excursion will be headlined by Barcelona in the...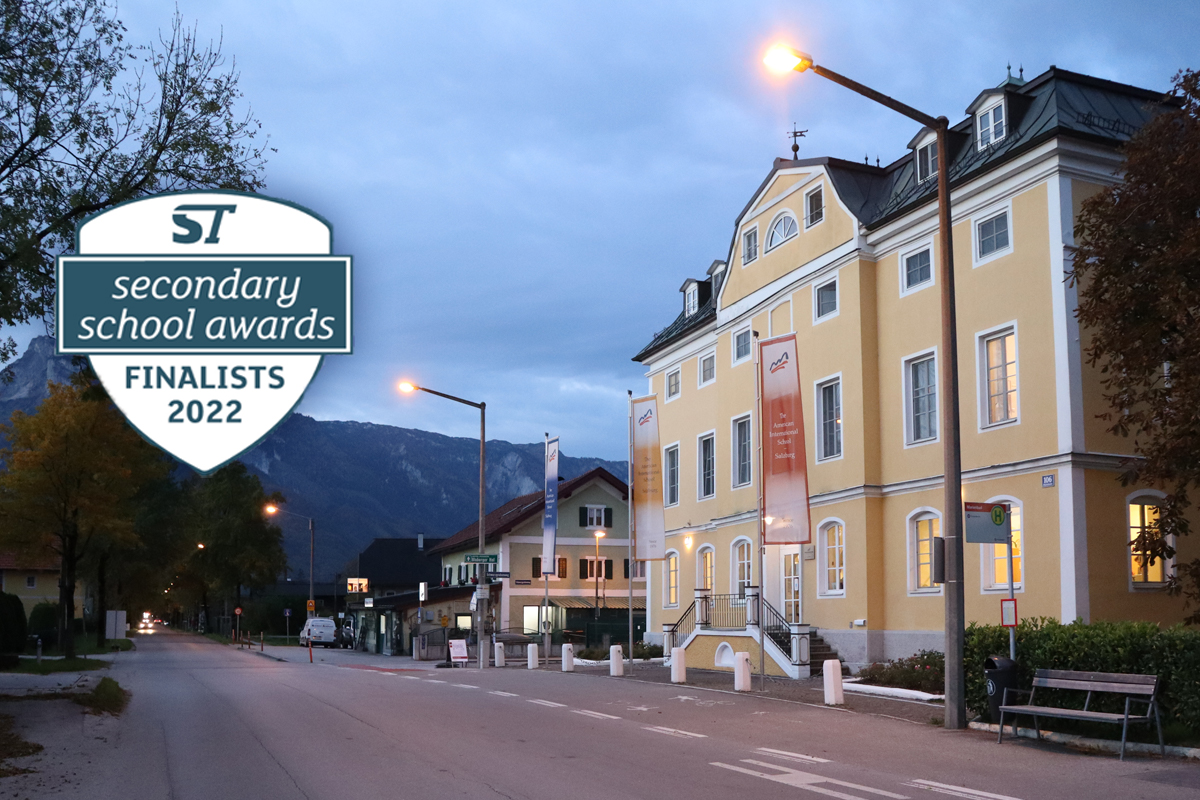 AIS-Salzburg Named a Finalist for Top European Secondary School Award 2022
April 6, 2022
It was announced on April 1, 2022, that AIS-Salzburg has been voted by peers in the industry as...
First Winter Trimester Awards Ceremony Since 2020 a Success
April 4, 2022
For the first time in two years, over 90 academic awards were handed out on Thursday at...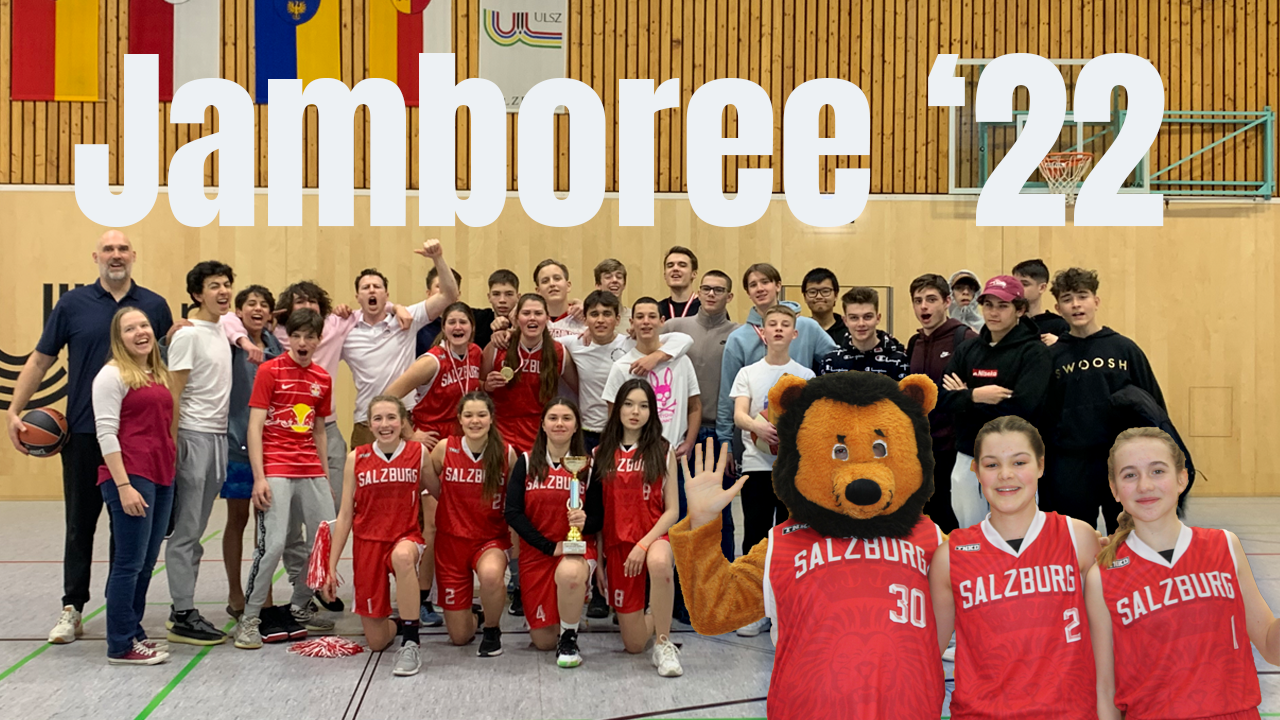 Video Highlights From Our 30th Annual Basketball Jamboree
One of the year's most anticipated events, the 2022 AIS-Salzburg Basketball Jamboree held back in...
Excursion to Athens Review
March 30, 2022
On March 25th, a group of 25 students and four staff boarded a flight to Athens and enjoyed three...
Highlights from the Second Trimester
March 17, 2022
The Winter Trimester of the 2021-2022 school year was packed full of outdoor winter activities as...
Lady Lions Win the 30th Annual AIS-Salzburg Basketball Jamboree
March 16, 2022
Photo: The Lady Lions celebrate their Jamboree championship on Saturday at the RIF Olympic Training...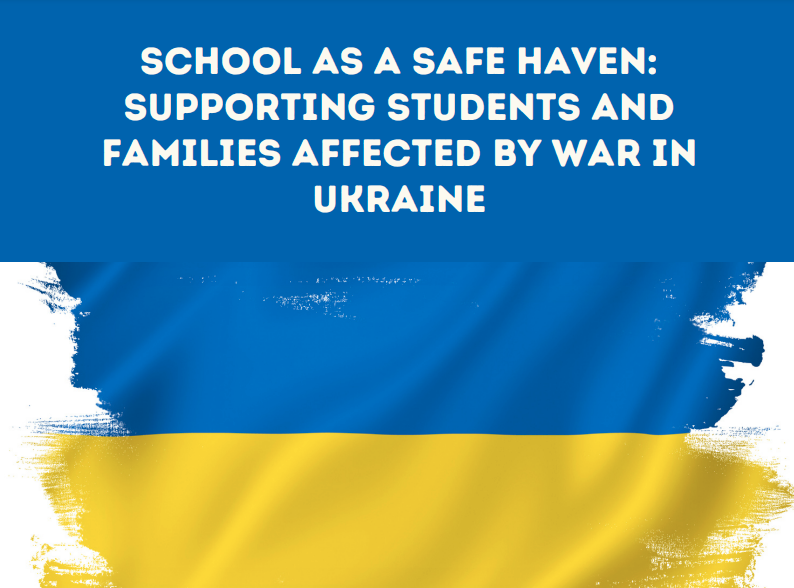 Mr. McLean Interviews with Wellbeing in International Schools Magazine
March 8, 2022
Photo credit: Wellbeing in International Schools MagazineWe invite you to read a recent interview...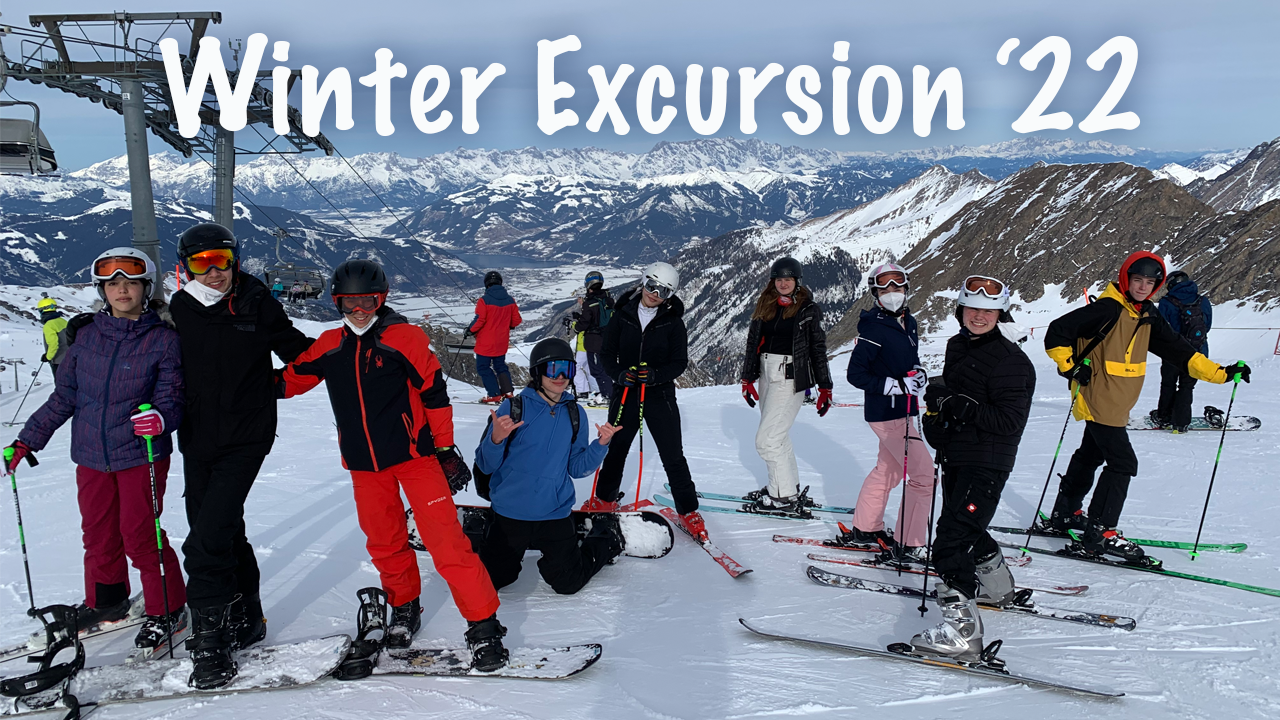 The '22 Winter Excursion May Have Been the Best Ever
March 2, 2022
In previous school years, the winter excursion was split into two groups, with non-skiers going on...
Statement from the Headmaster
February 24, 2022
The community of the American International School-Salzburg is a community defined by openness,...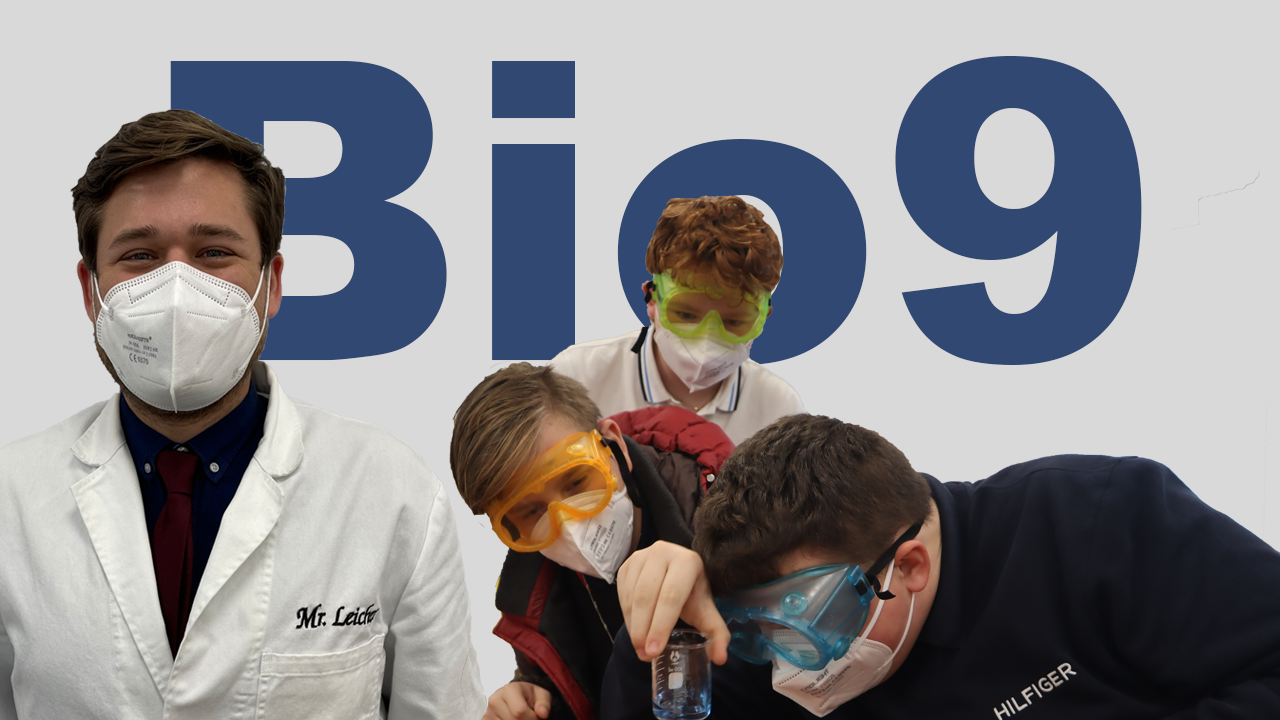 In the Classroom: Students Conduct Lab On Cellular Respiration
February 14, 2022
The purpose of this Grade 9 Biology lab was to analyze the effect of exercise on cellular...
Winter Excursion Moved to Ultimate Indoor & Outdoor Playground
February 11, 2022
The four-day winter ski excursion has been moved to the Zell am See region from the...
Students Engage in Socratic Discussion
February 9, 2022
In this course spotlight video, we are a fly on the wall as AP Literature students take charge of...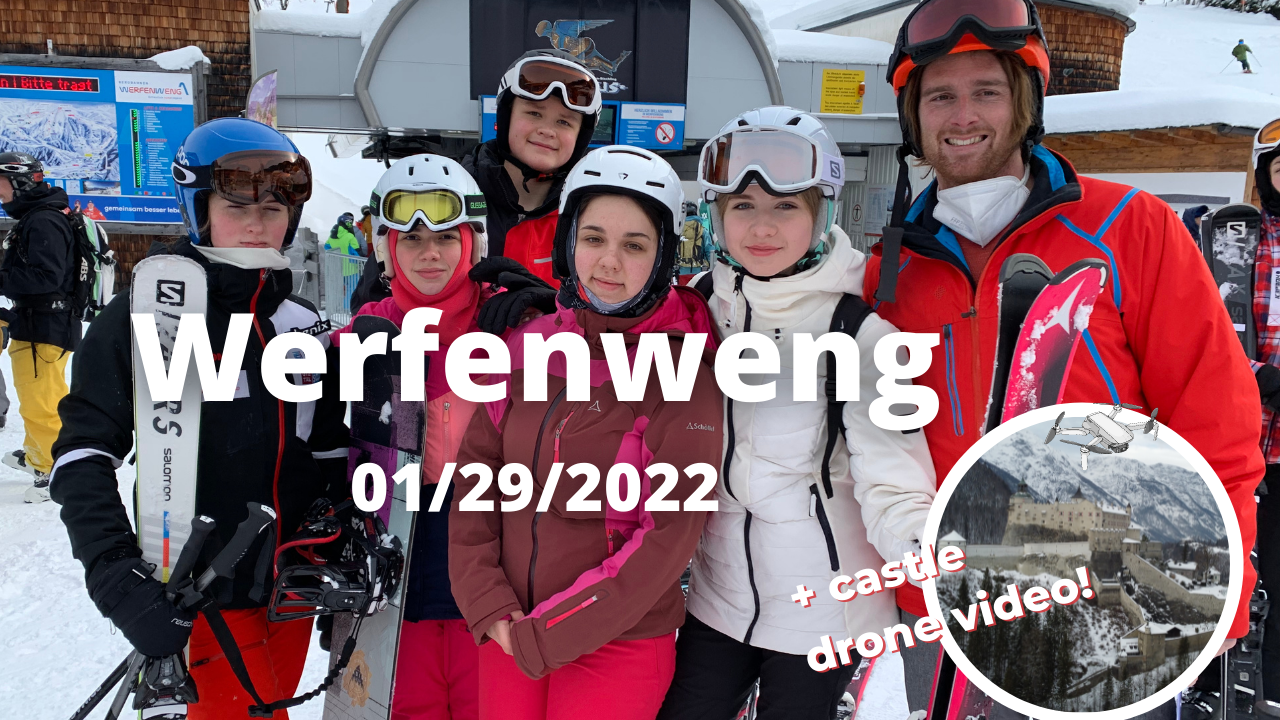 Ski Day #2; Fresh Snow and Scenic Drone Footage
February 3, 2022
Once again, we benefited from good snowfall during the days previous to our second ski trip this...
Austria Loosens Restrictions as AIS-Salzburg Reports No New Cases
February 1, 2022
The news is a bit different this time around as we are presently in the midst of an unusual...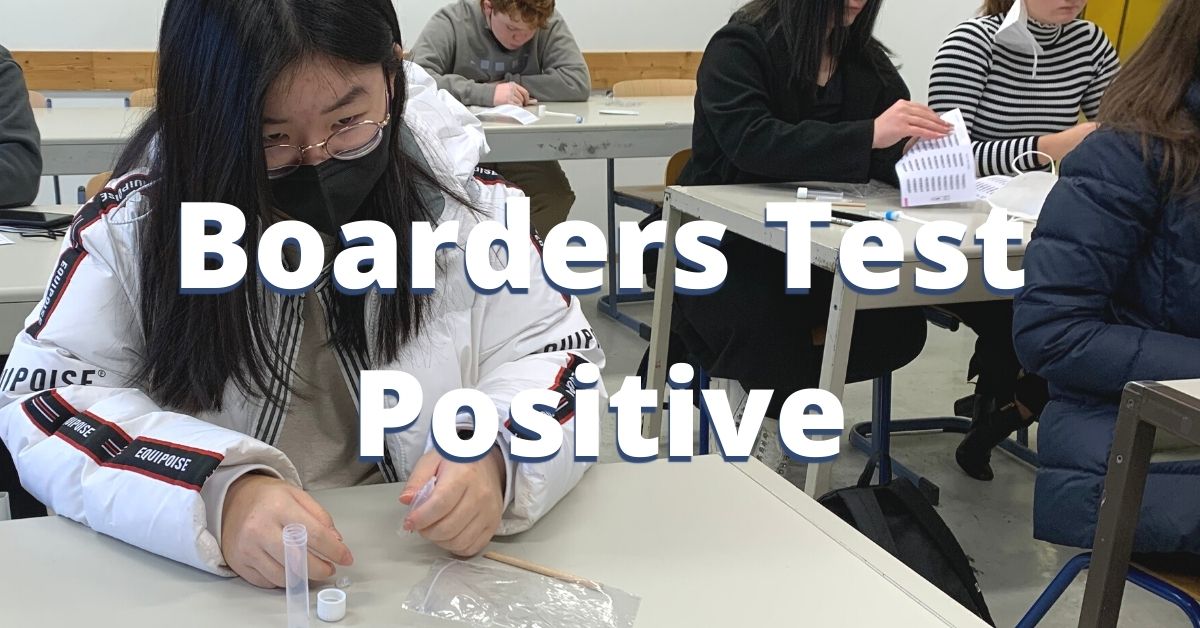 Inside Our Internal Fight with the Omicron Variant
January 27, 2022
After a 22-month streak of zero Corona cases within our boarding community, our walls have finally...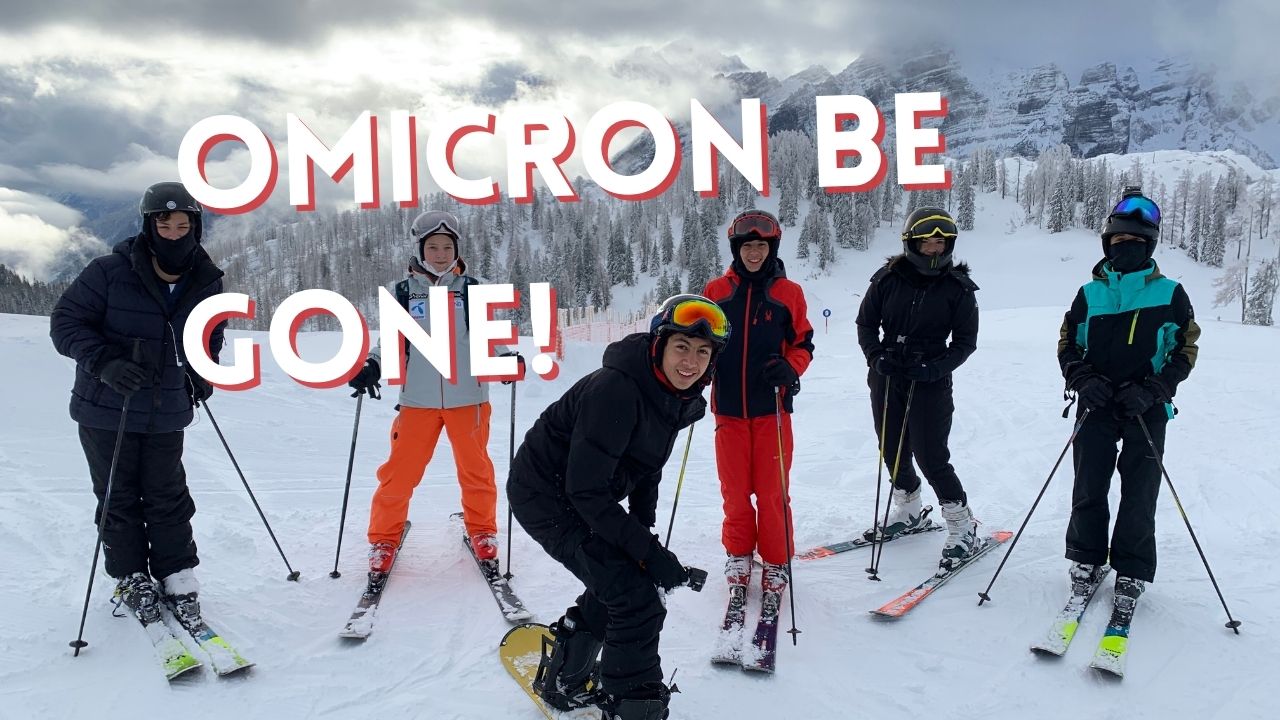 Ski Day #1; Much Needed Fresh Air and Snow
January 24, 2022
Since returning from break, AIS-Salzburg boarding students have had very limited off-campus free...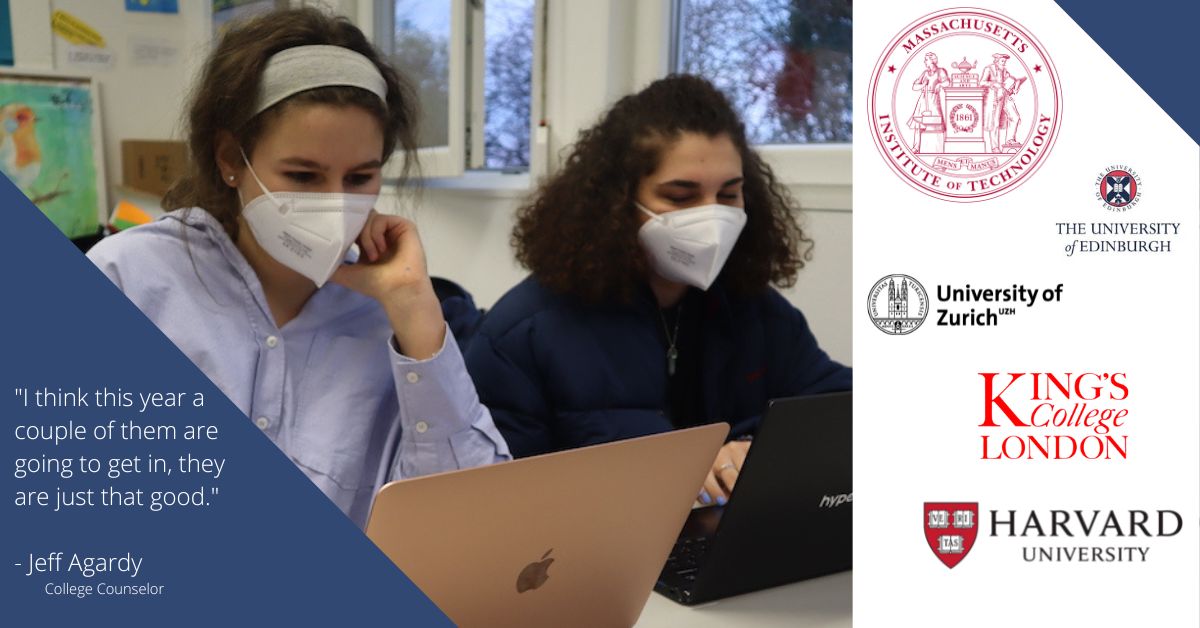 Seniors Apply To Top Colleges Around the World
January 21, 2022
Senior students at AIS-Salzburg are feverishly filling out college applications since their return...
Drone Feature: X-Country Skiing in the Alps
January 19, 2022
This past Saturday, students of AIS-Salzburg enjoyed a day of cross-country skiing in...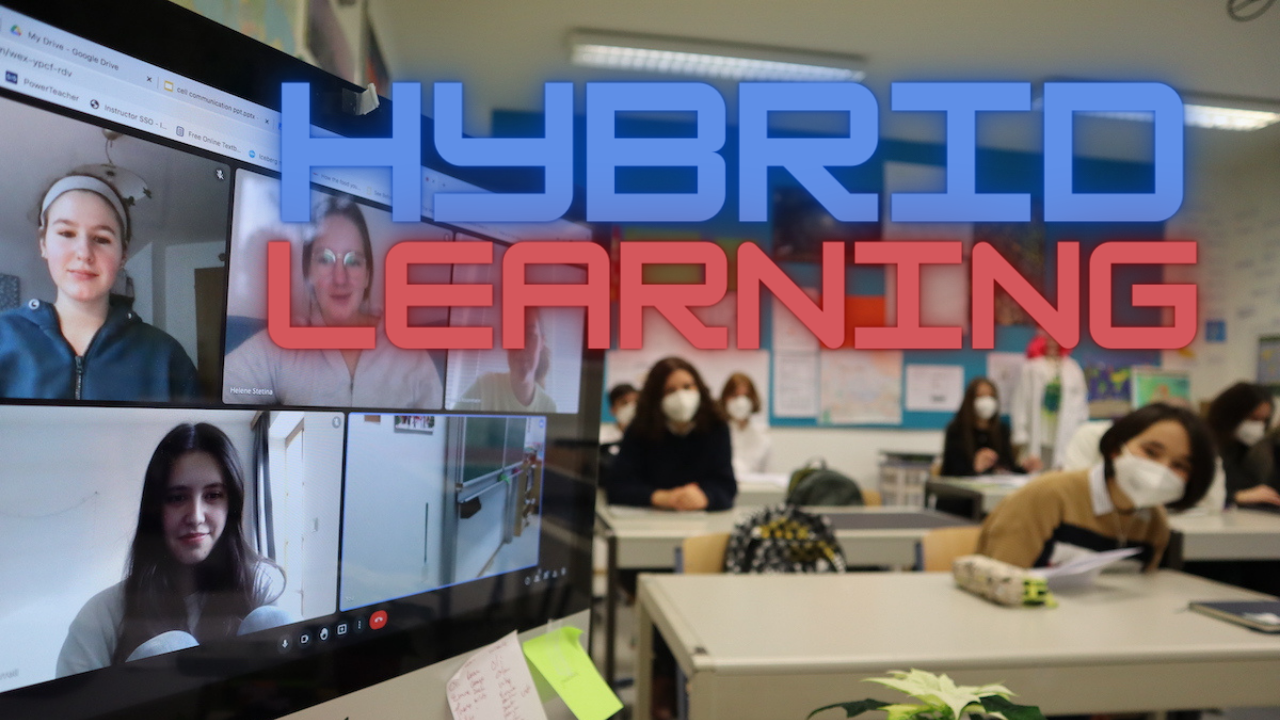 Teachers Show Their Hybrid Learning Set-Up
January 12, 2022
Because of this most-recent wave of Covid infections, our students were given the option to remain...
Highlights from the first third of our school year
December 2, 2021
The first trimester of our second pandemic school year has come to a successful end We are...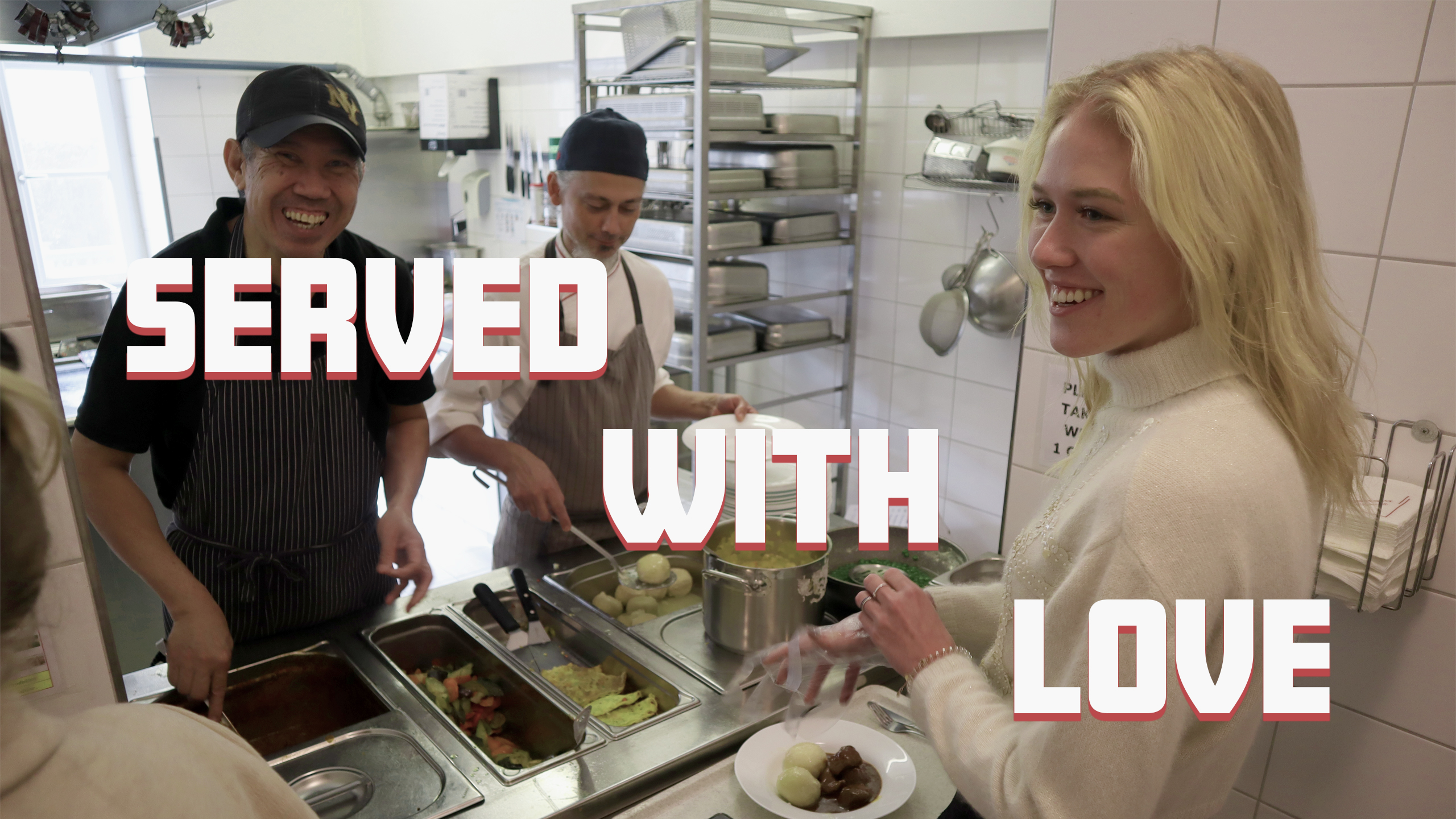 Served with Love; Lunchtime at AIS-Salzburg
November 25, 2021
It goes without saying, that pleasing a group of 100+ hungry lunch-goers and keeping it healthy...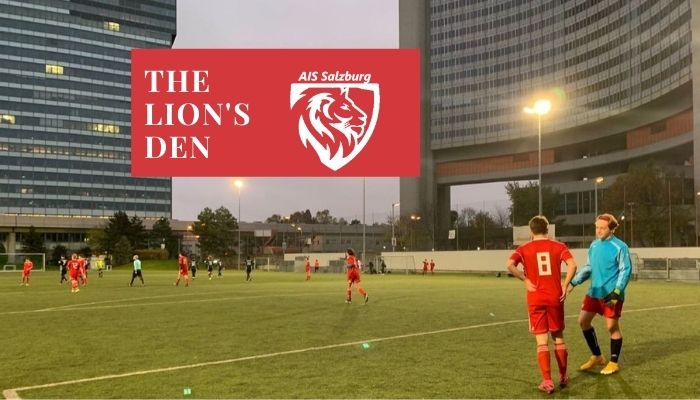 Lions' Teams Fall Short at DVAC Varsity Tournaments
November 18, 2021
This past weekend, our boys' soccer and girls' volleyball teams participated in the Danube Valley...
In the Classroom: JH Lit. & Comp., Chemistry, Physics
November 16, 2021
Junior High Literature and Composition students tapped into their creative side as well as their...
Bike & Run Series: The Hellbrunner Loop Video Tour
November 11, 2021
The Hellbrunner Loop is a scenic route that is easily accessible from the doorstep of our...
Weekend Full of Lions Volleyball
November 7, 2021
This past weekend was a busy one for the girls' volleyball team as they travelled to Vienna on...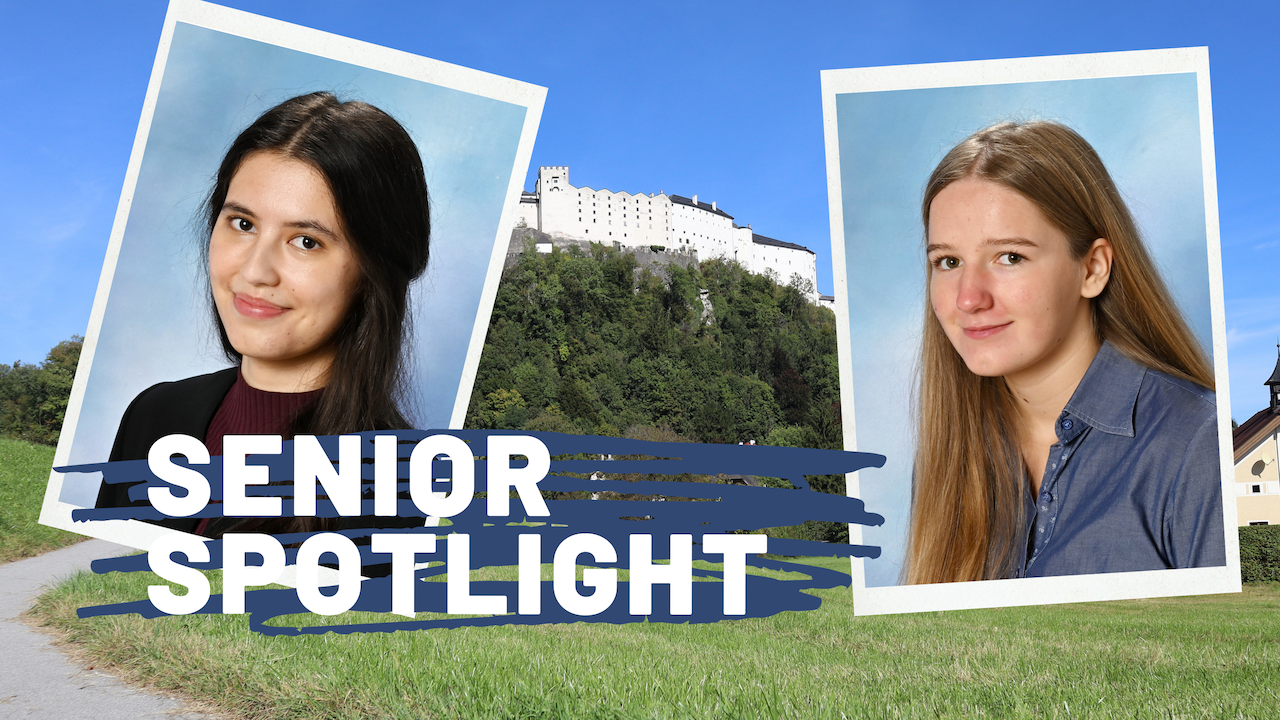 From International Baccalaureate to Advanced Placement
November 3, 2021
Both Jennifer and Helene lived and studied in the United Kingdom before transferring to...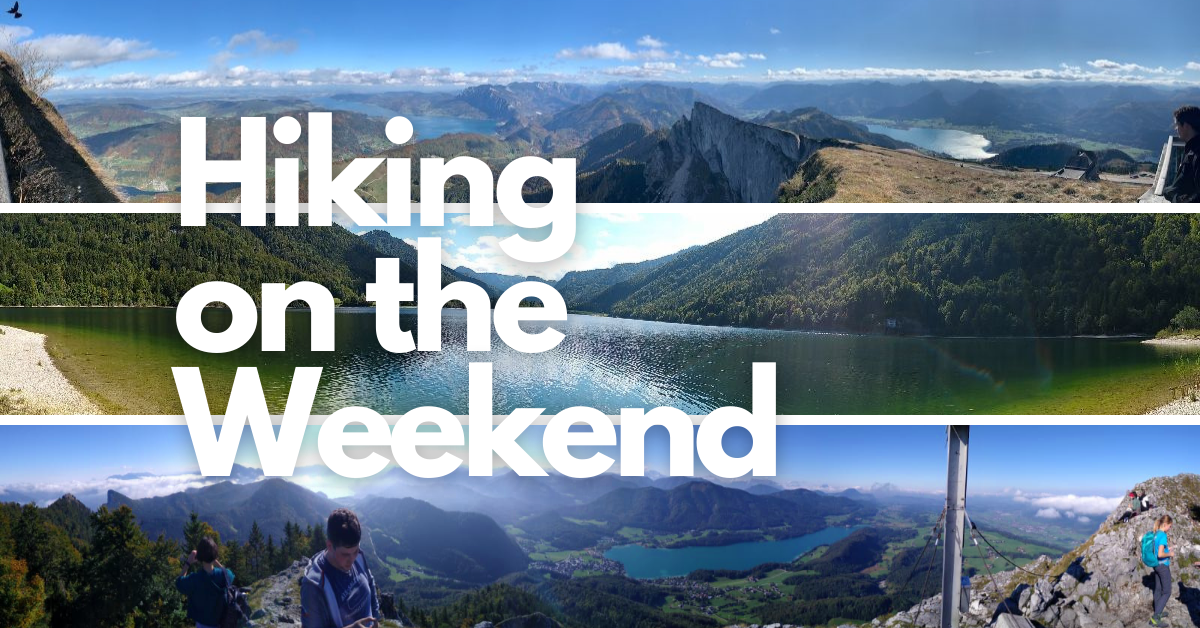 Weekend Feature: Fall Hiking
November 1, 2021
This fall a number of students have taken advantage of the beautiful weather by signing up for...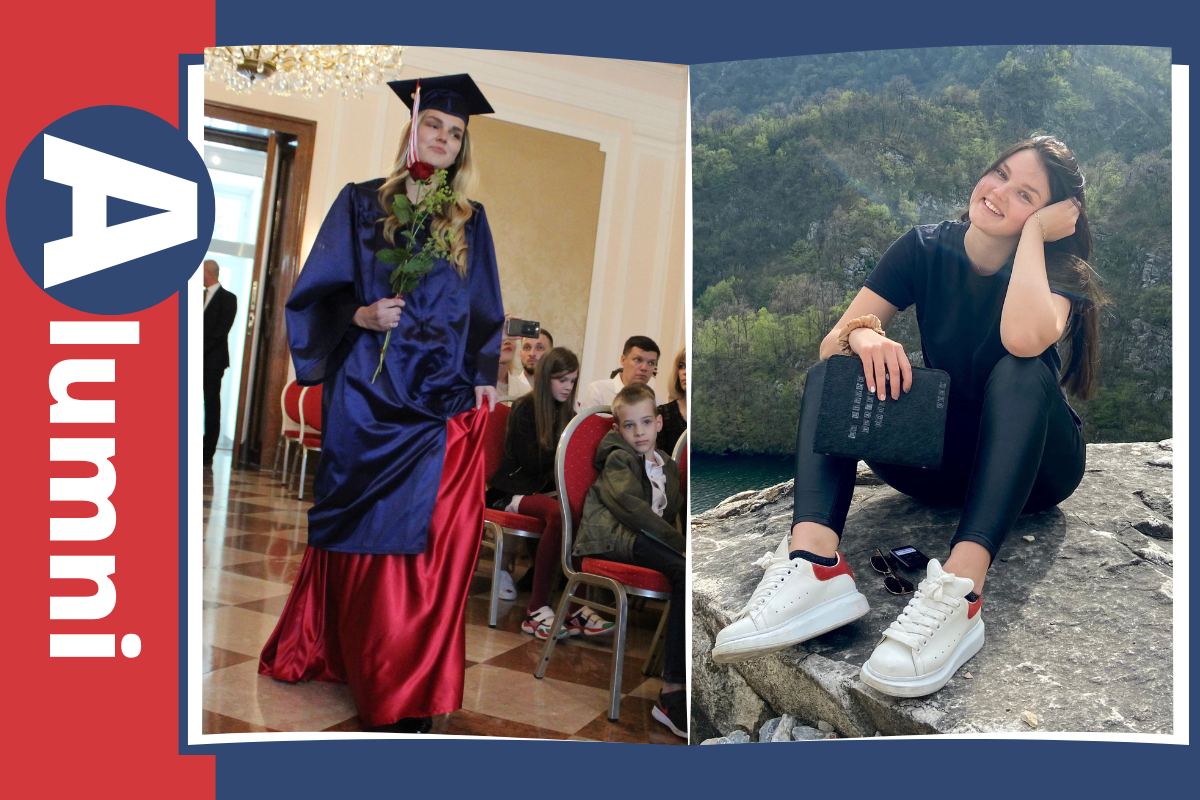 Alumnae Interview: Renate Grinberga 2016-2019
October 28, 2021
Latvian native Renate Grinberga first came to AIS-Salzburg as a grade 10 student in 2016 and...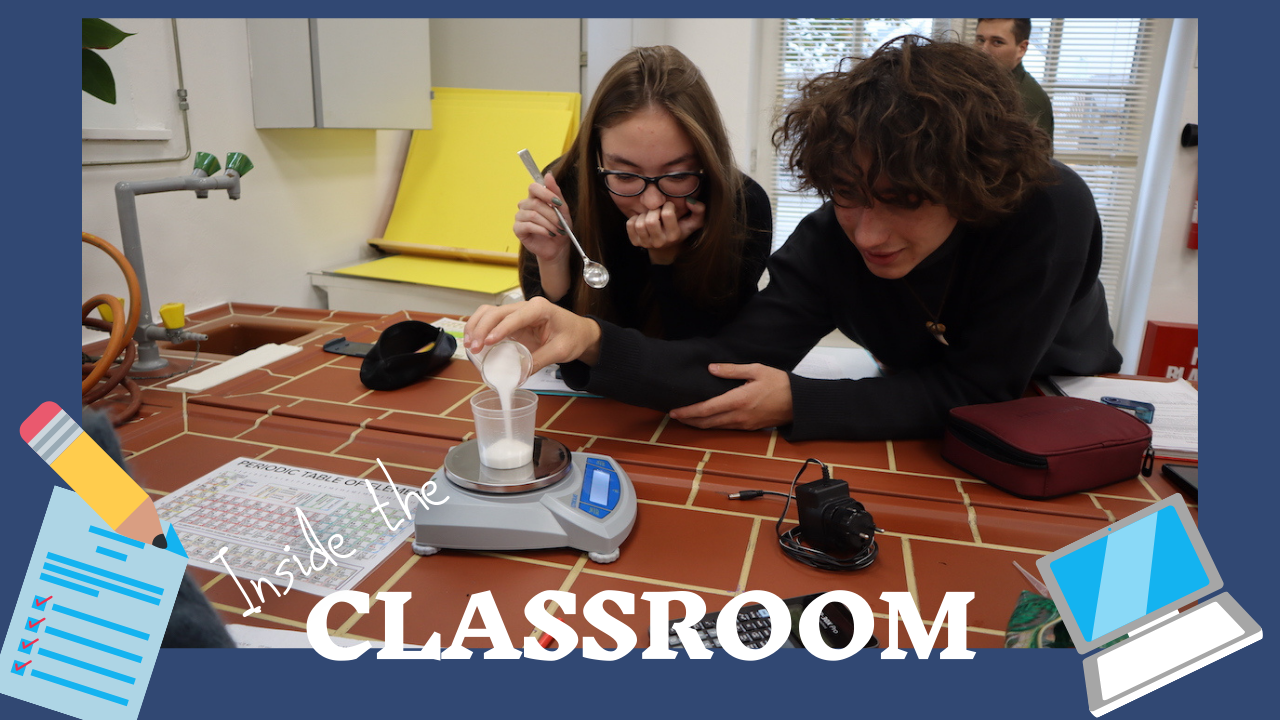 In the Classroom: AP Biology, Chemistry, Math and P.E.
October 22, 2021
Recently, AP Biology students explored enzyme activity and the factors influencing reaction...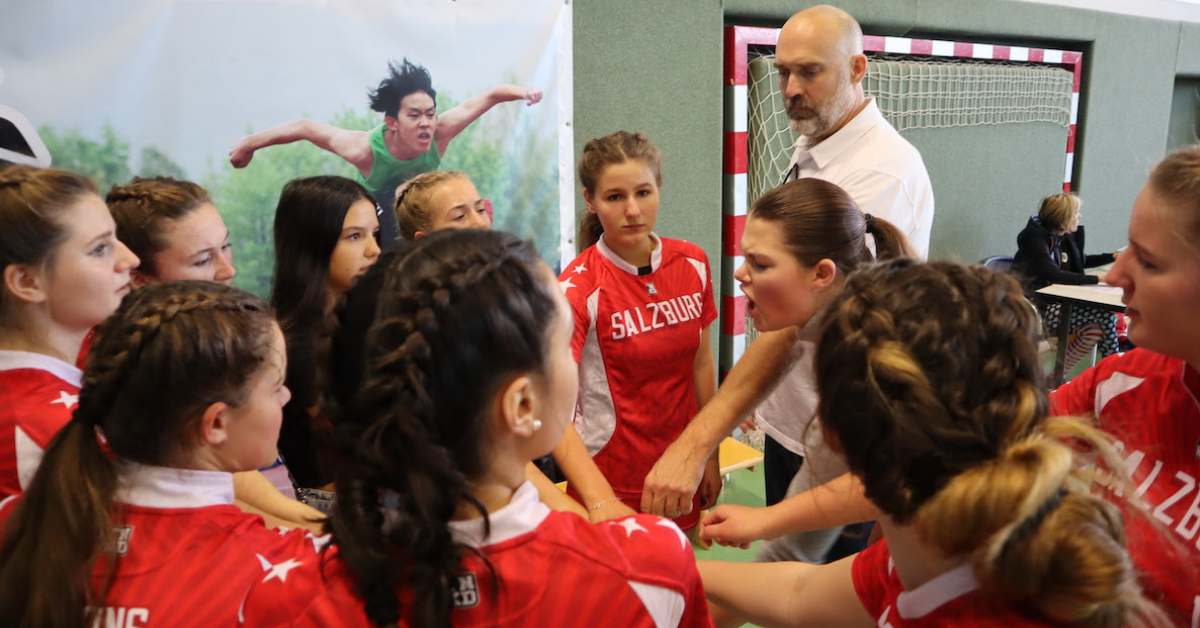 Lions Rack Up Wins at DVAC Festival
October 8, 2021
The Lions roared their way to victory on Saturday at DVAC festivals, winning two soccer and two...
In the Classroom: Physics, Biology and P.E.
The physics class recently conducted research on the physics of Mario Kart Wii Students had to...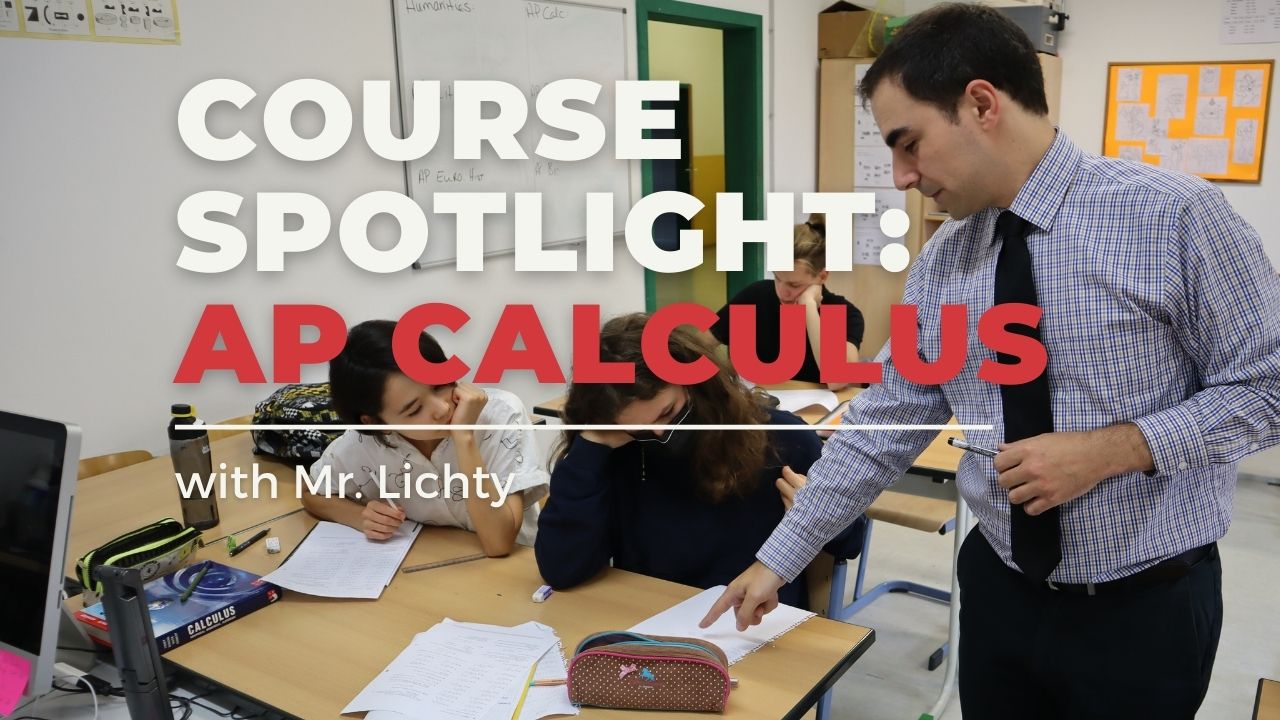 Course Spotlight: AP Calculus
September 24, 2021
In the first of our new video spotlight series, we sit in on a class session with Mr Lichty and...
First Travel Program Trip: Vienna
September 20, 2021
The first of six overnight weekend trips planned for the 2021-2022 school year took place this...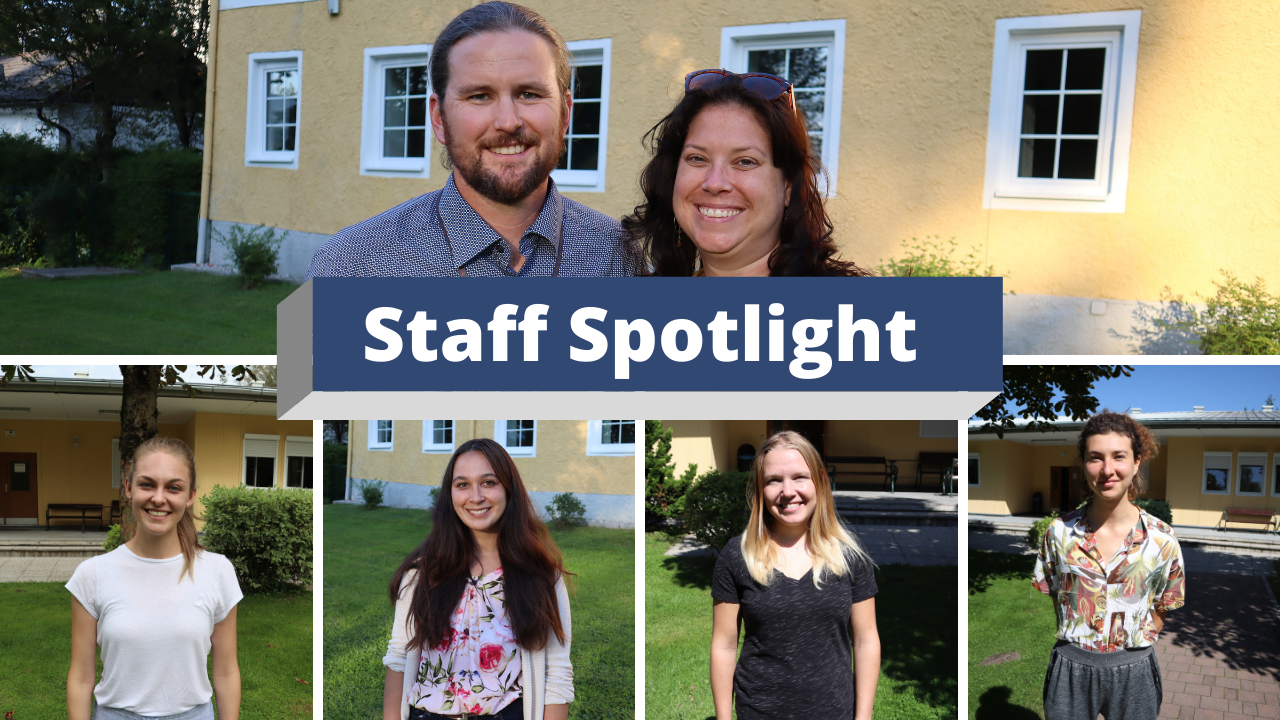 Meet the New Staff
September 9, 2021
There are few new faces amongst the teaching faculty and resident staff this school year We managed...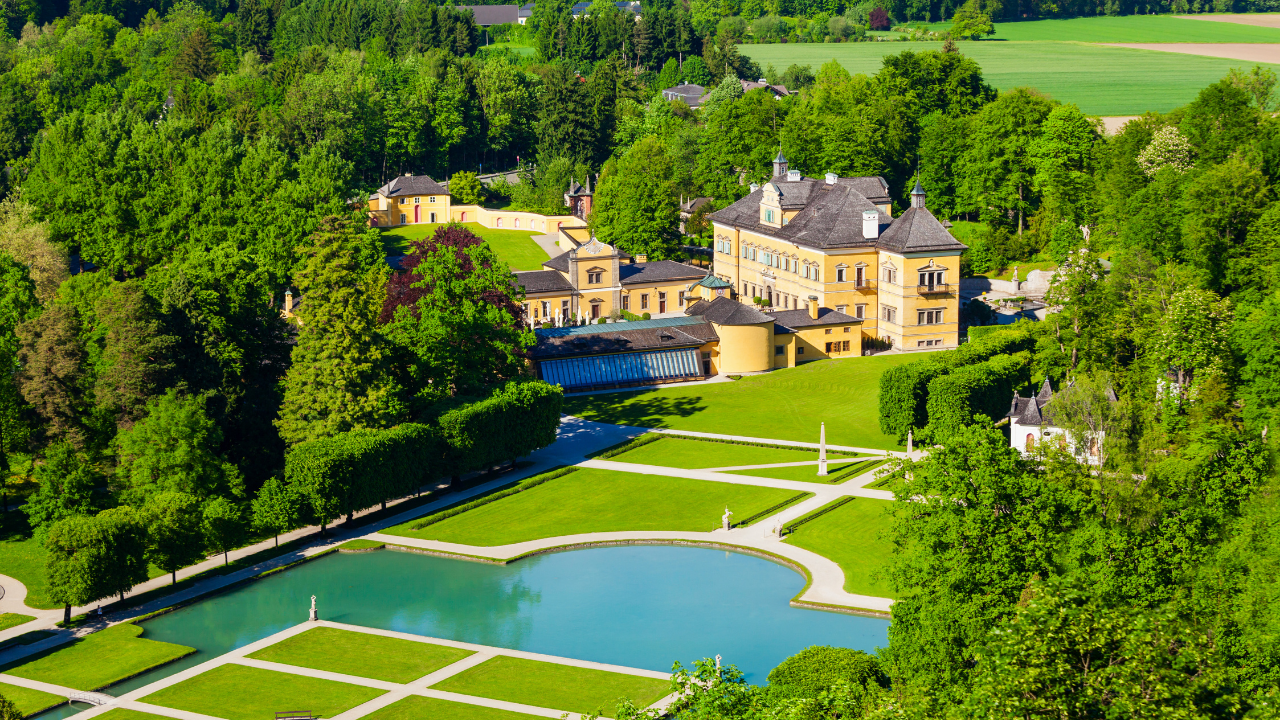 Local Destination: Hellbrunn Palace
August 30, 2021
A city bus ride away from the school, Hellbrunn Palace is a frequent destination for student...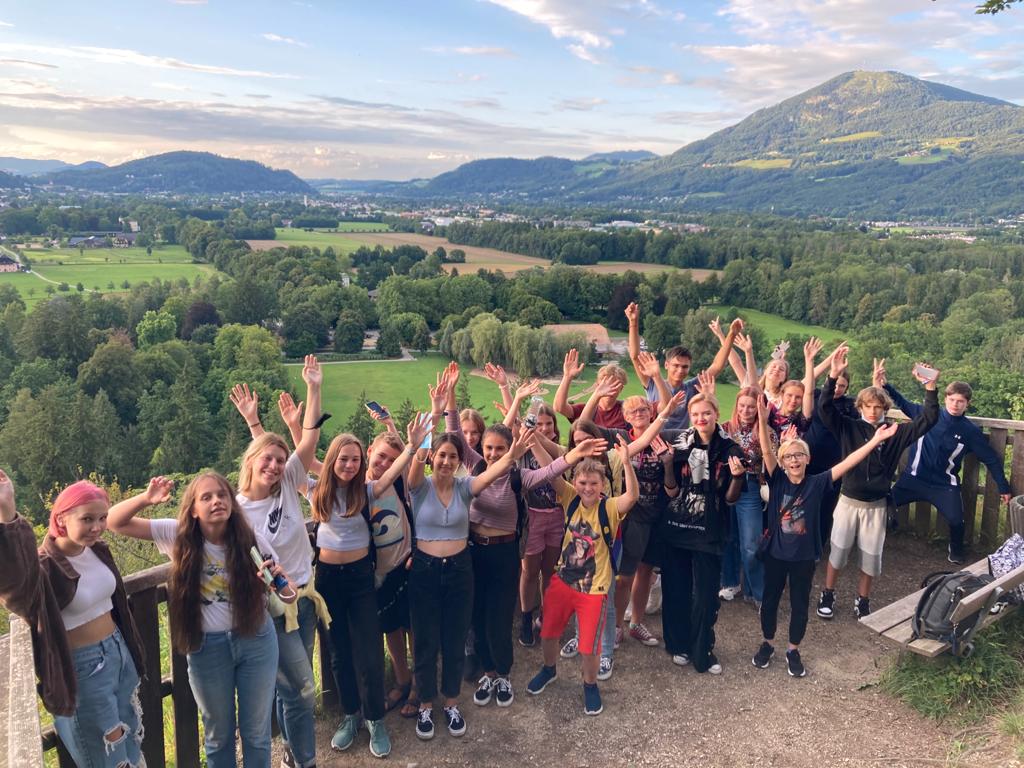 High Numbers for the 2021 Summer Language Program
August 17, 2021
Our third and final Summer Language Program session for 2021 came to an end on Friday Over the...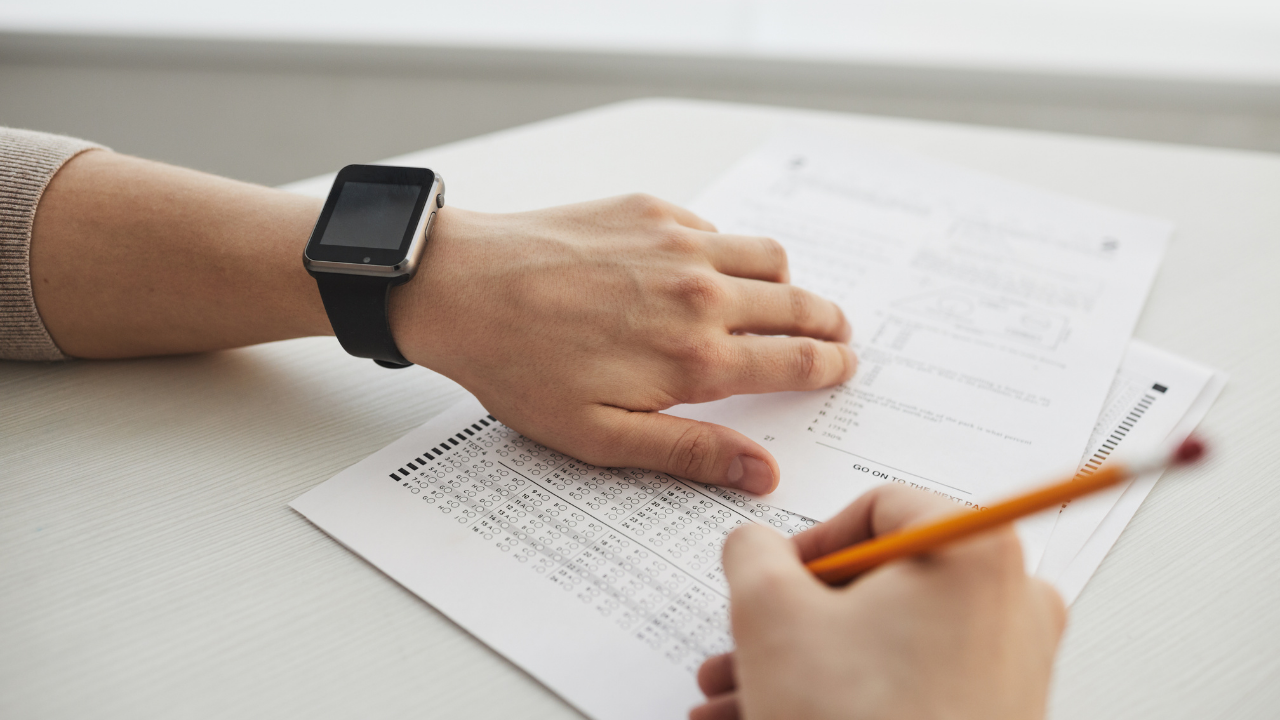 Outstanding Results for AIS-Salzburg Students on 2021 AP Examinations®
July 25, 2021
Students took AP Exams in May 2021 after completing challenging college-level courses at high...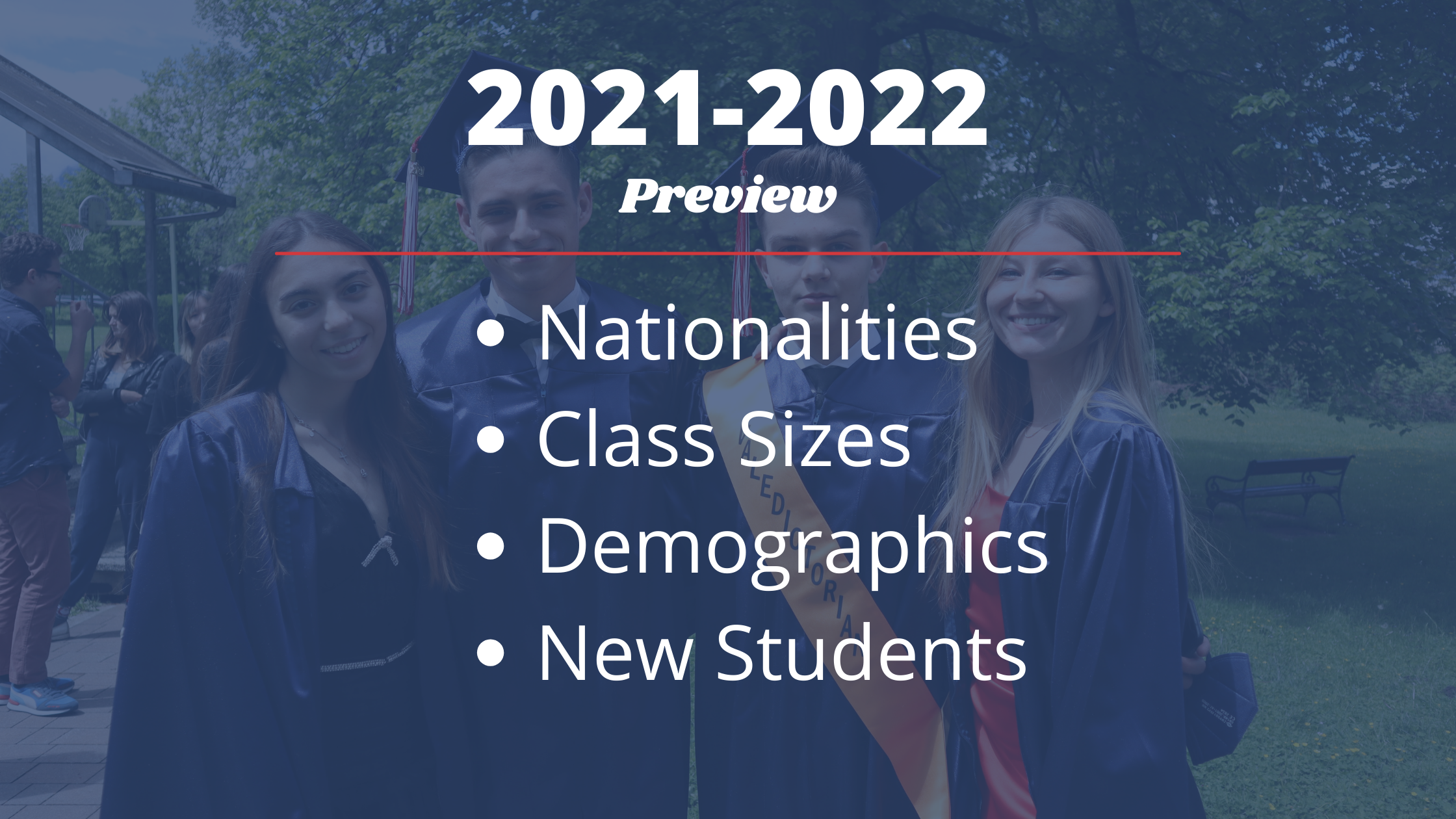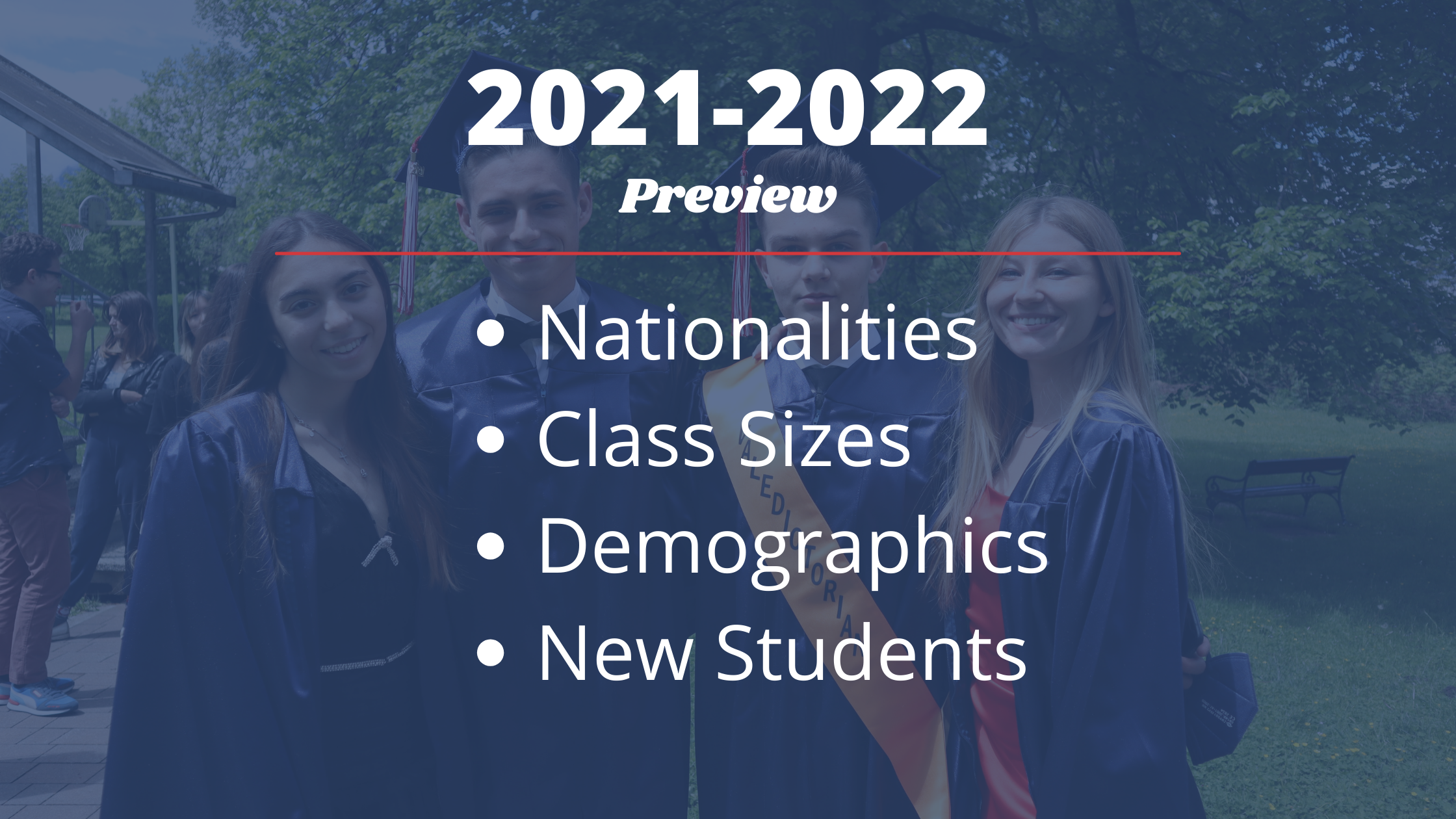 An Early Preview into the 2021-2022 Student Body
July 6, 2021
With a number of positive changes in recent years —such as facility upgrades and travel...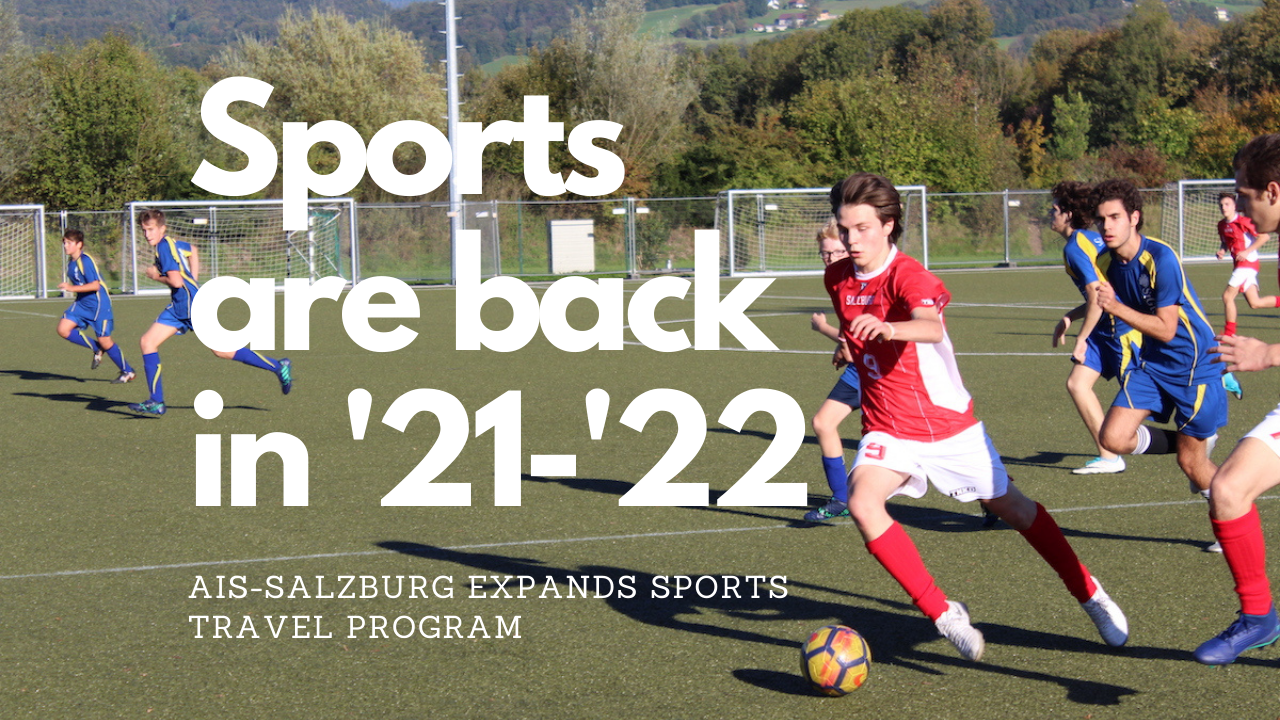 Team and Individual Sports Return, a Big Part of the AIS-Salzburg Culture
June 27, 2021
The AIS-Salzburg Lions have not had a match since February of 2020; therefore, for this school...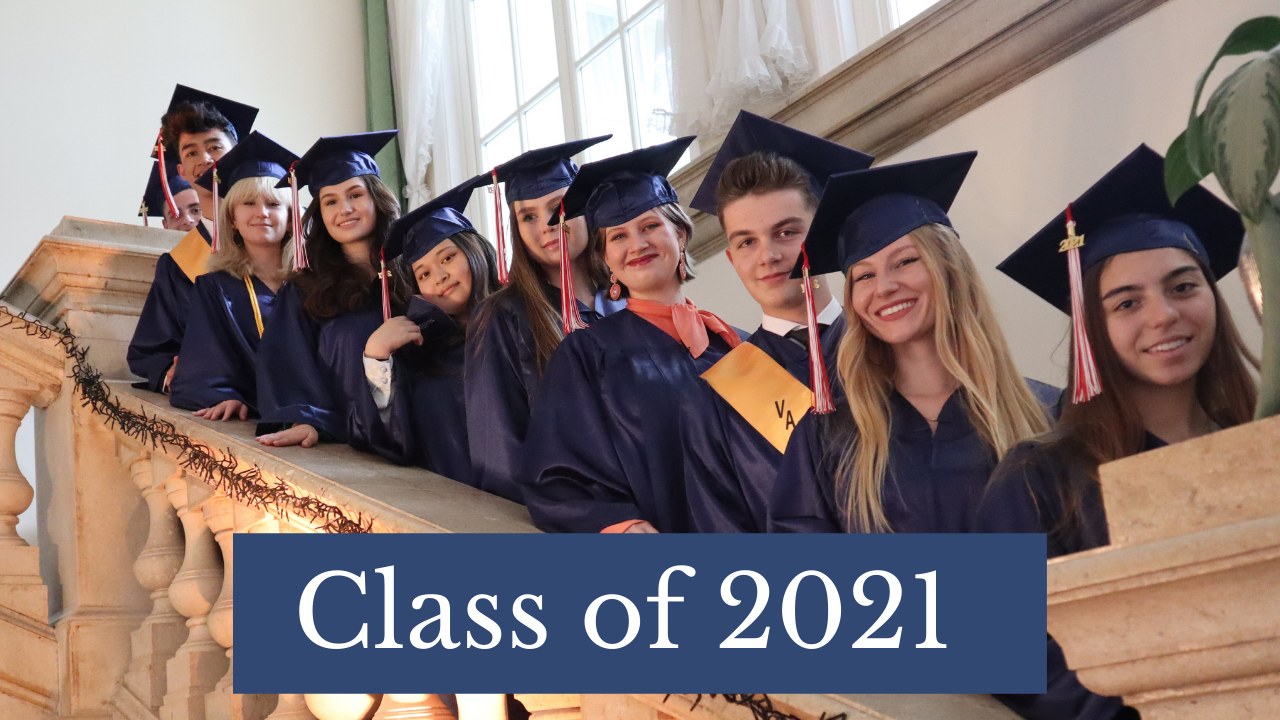 AIS-Salzburg Commencement Ceremony 2021
May 31, 2021
Congratulations to all of our 2021 graduates for an exceptional year that saw them persevere...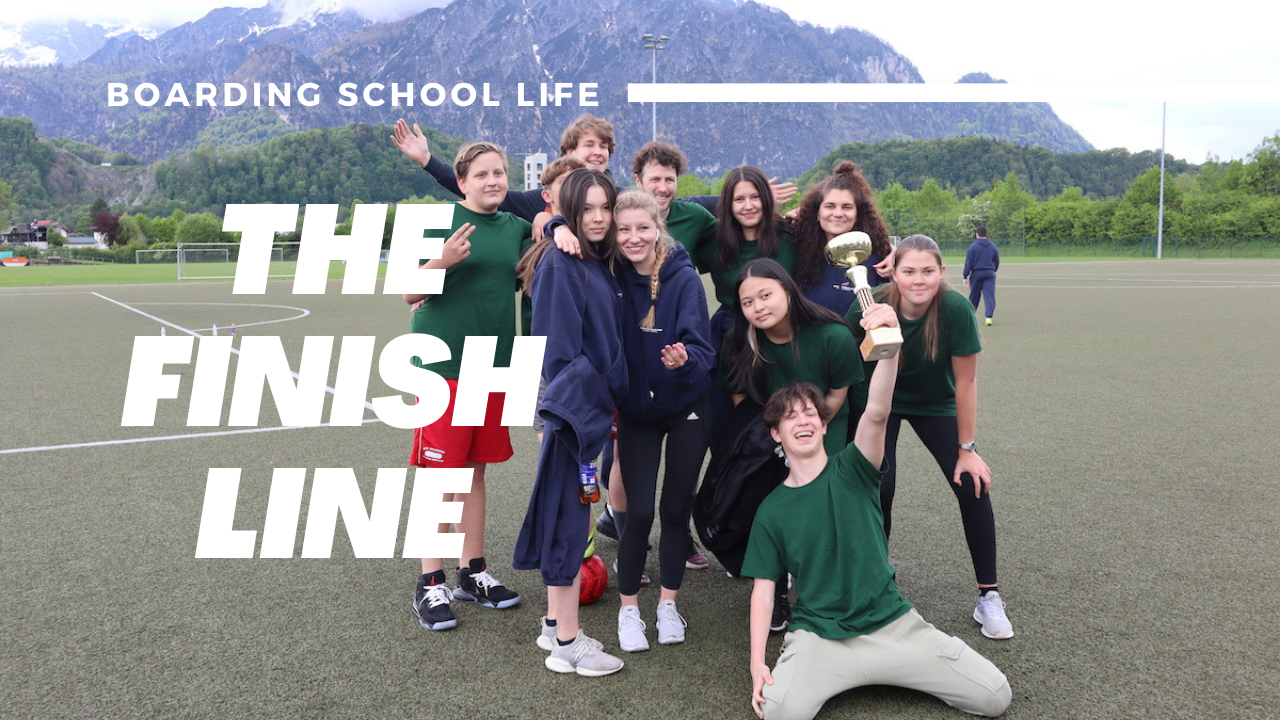 Student Life @ AIS Salzburg 20/21, Episode 6: The FINALE!
May 28, 2021
We invite you to watch the final episode below of the Student Life Series, which highlights a busy...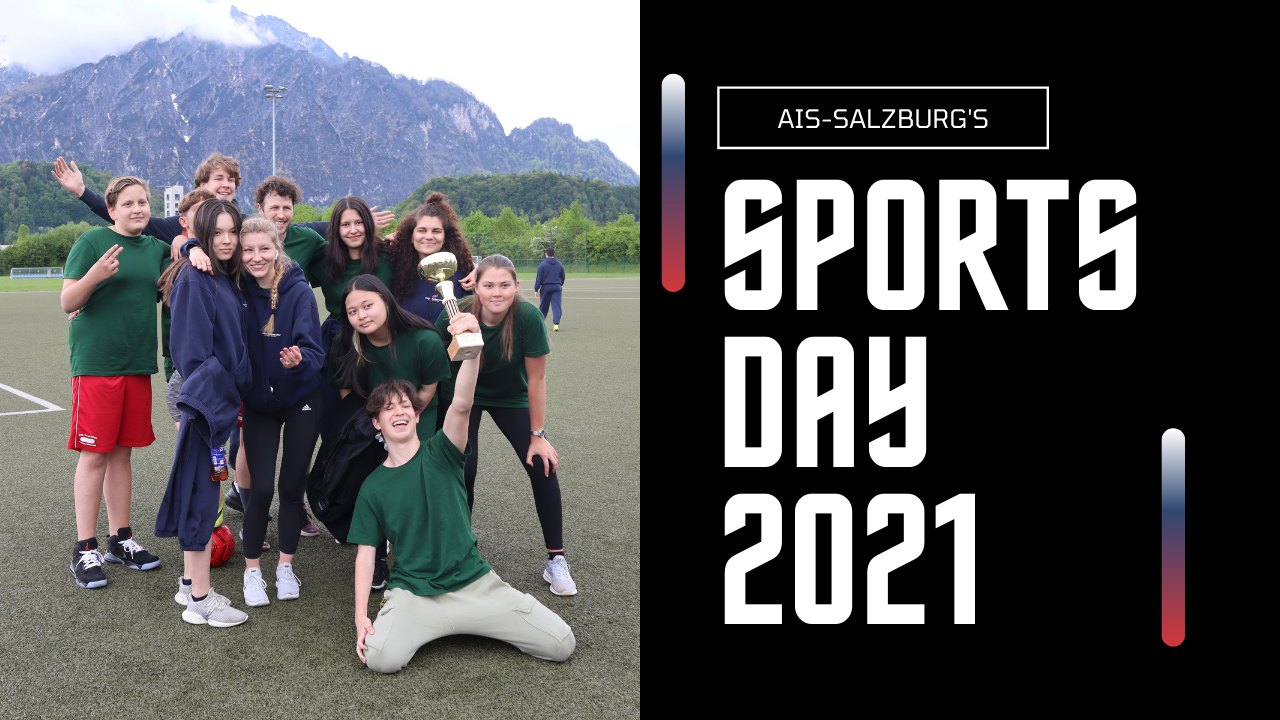 Students & staff participate in a fun day of competition
May 24, 2021
Each spring, the entire student body, administration, faculty and resident staff are divided up...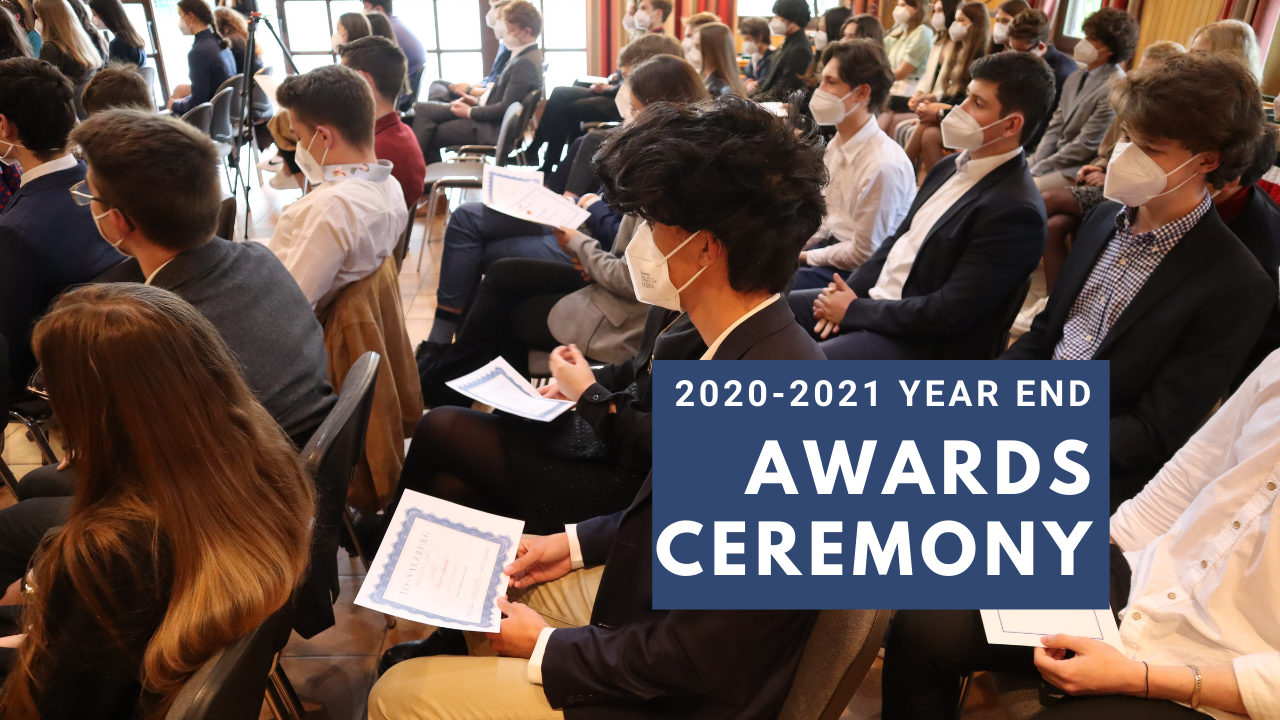 Students are recognized for their outstanding achievements
May 9, 2021
AIS-Salzburg annually holds a year-end award ceremony leading up to final exam week, to recognize...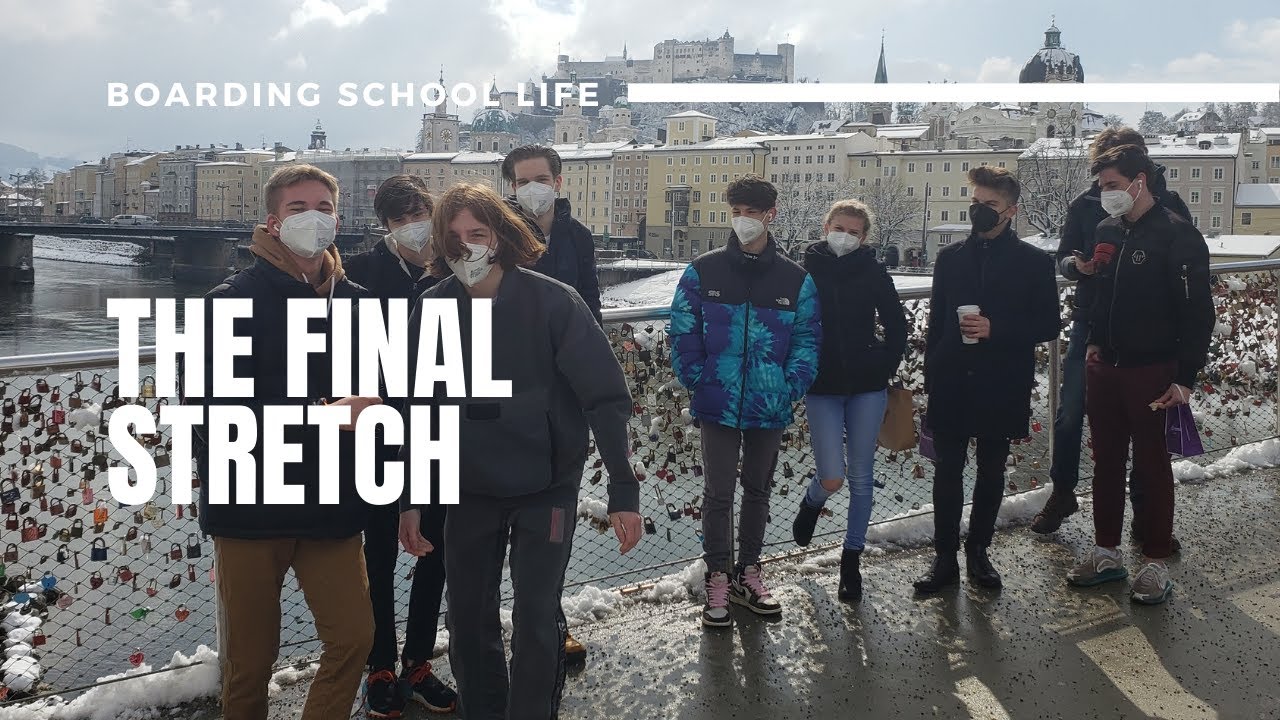 Student Life @ AIS Salzburg 20/21, Episode 5: Spring Trimester 1st Half
With the Coronavirus on the rise, the majority of non-academic hours spent were on campus in the...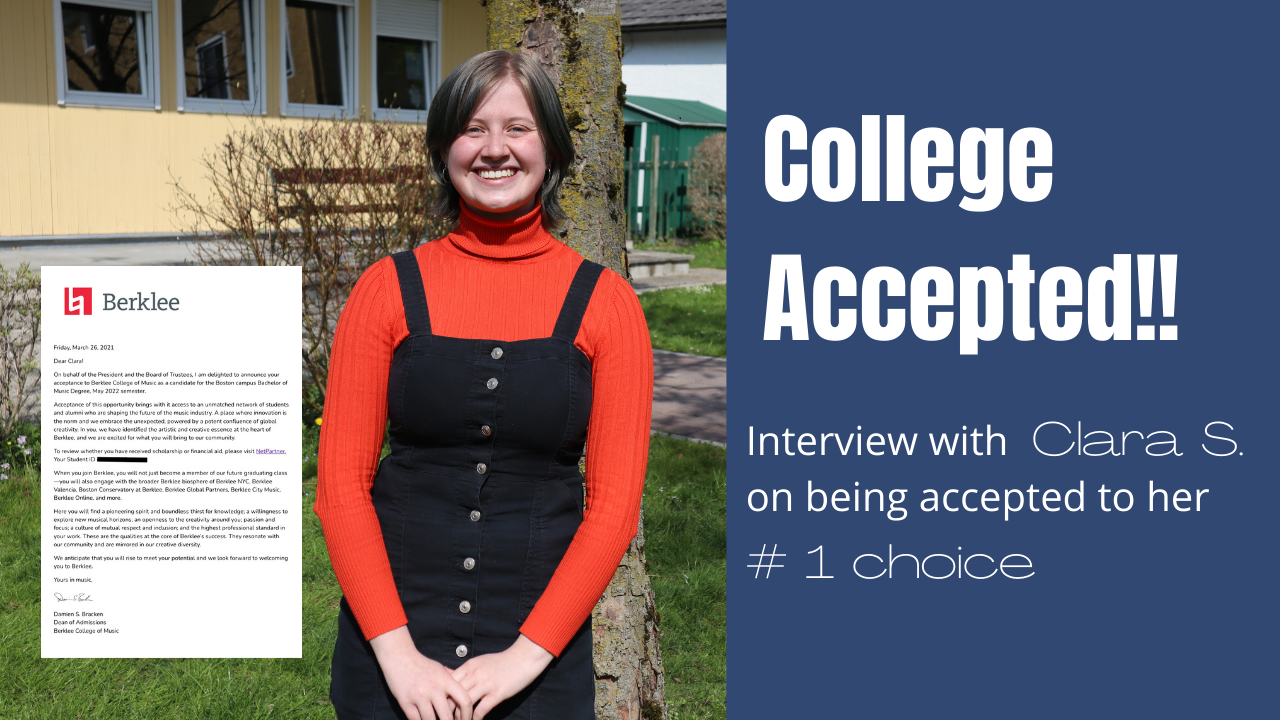 Clara S. is off to Berklee College of Music in the Fall!
April 30, 2021
Austrian student, Clara S joined AIS-Salzburg for her junior year in 2019 in the hopes of studying...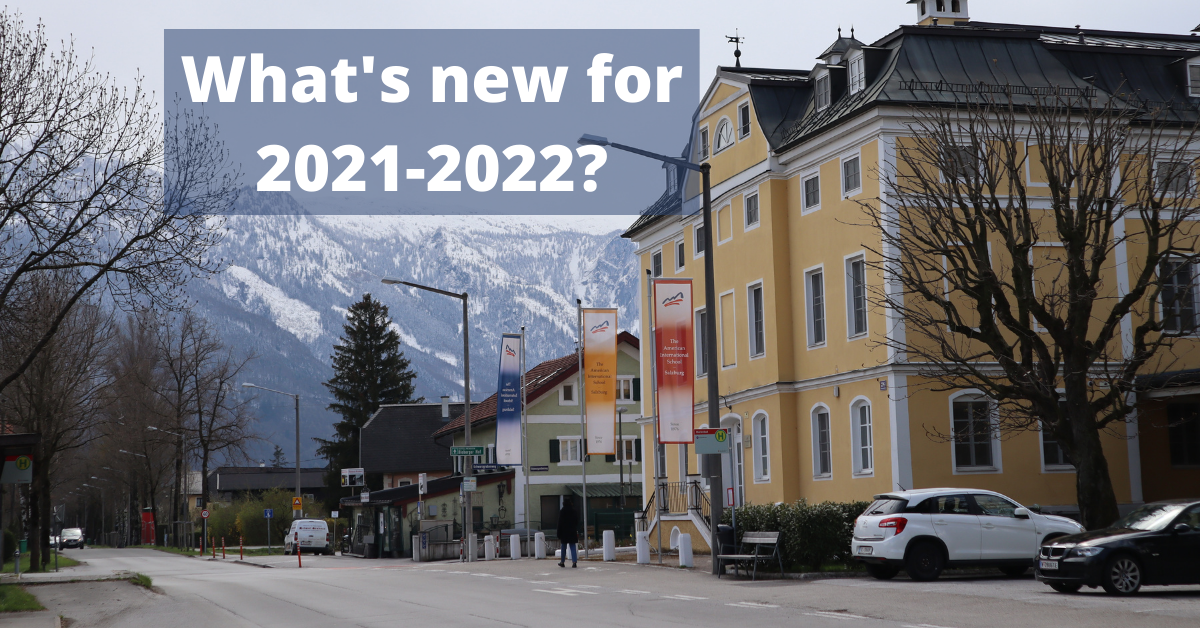 A Preview Into 2021-2022 School Year
April 18, 2021
The upcoming, 2021-2022 school year promises to be a very exciting and vital one, full of new...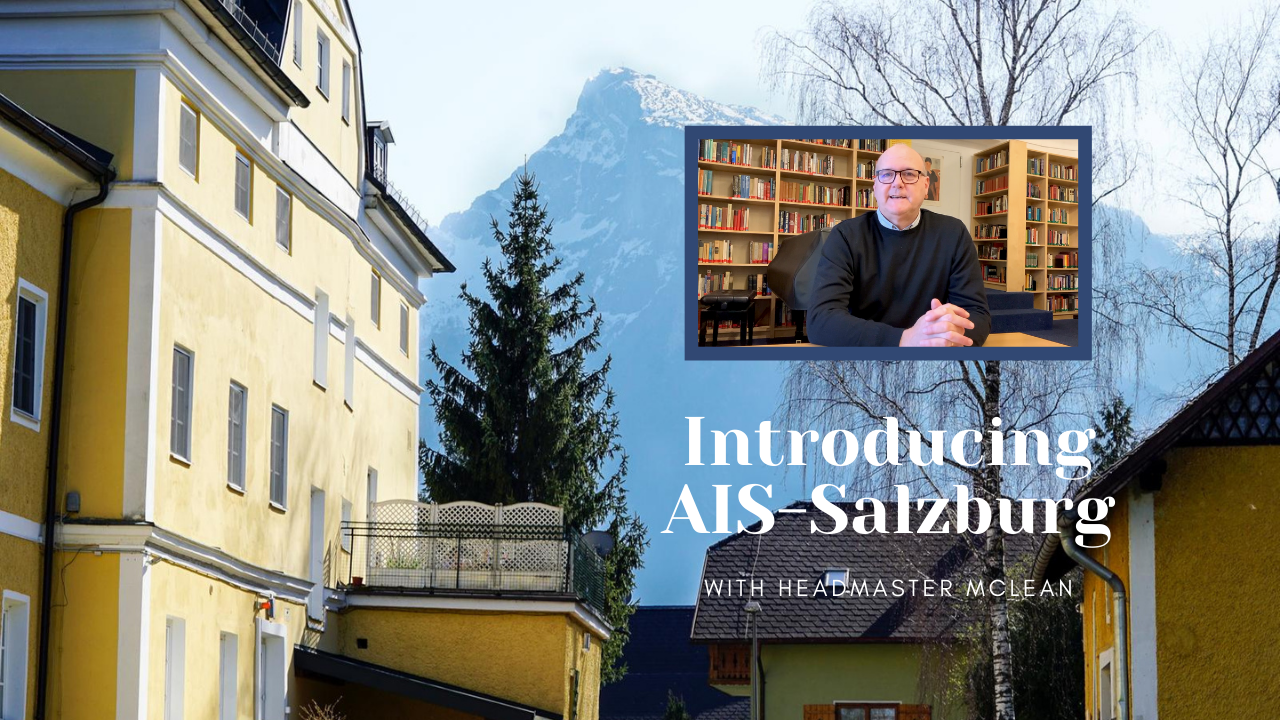 What makes AIS-Salzburg unlike any other international boarding school ?
April 14, 2021
In this introduction of AIS-Salzburg, Headmaster McLean reveals what is so special and particular...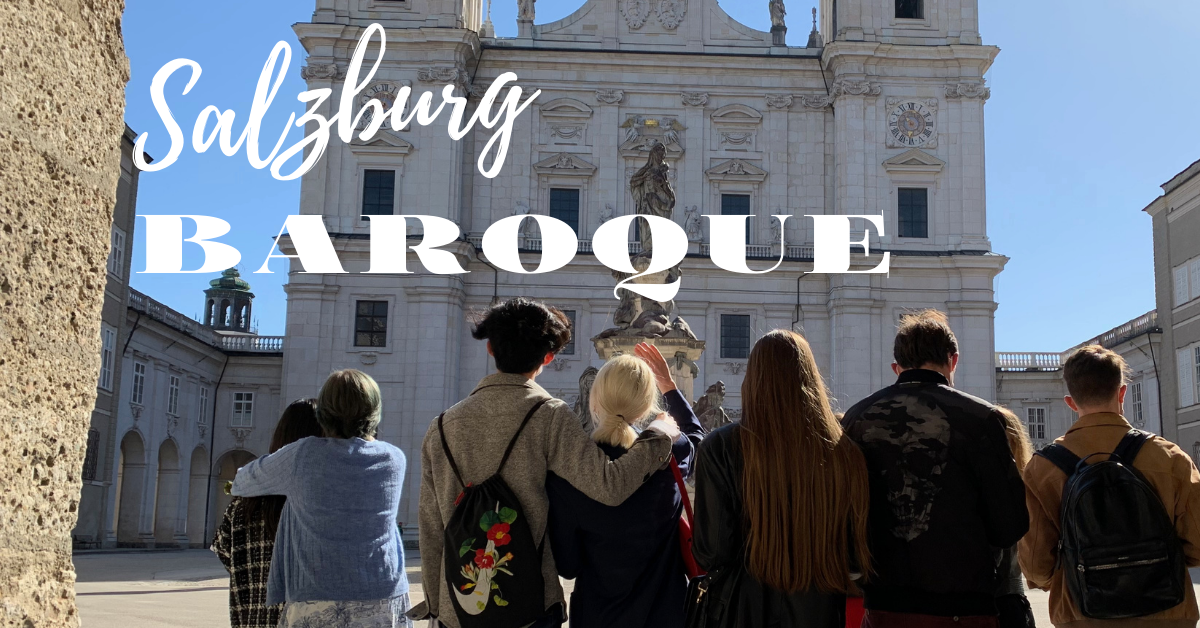 Salzburg Baroque Senior Field Trip
April 12, 2021
The Old City of Salzburg has occasionally been called the 'Rome of the North' and a 'Baroque Jewel'...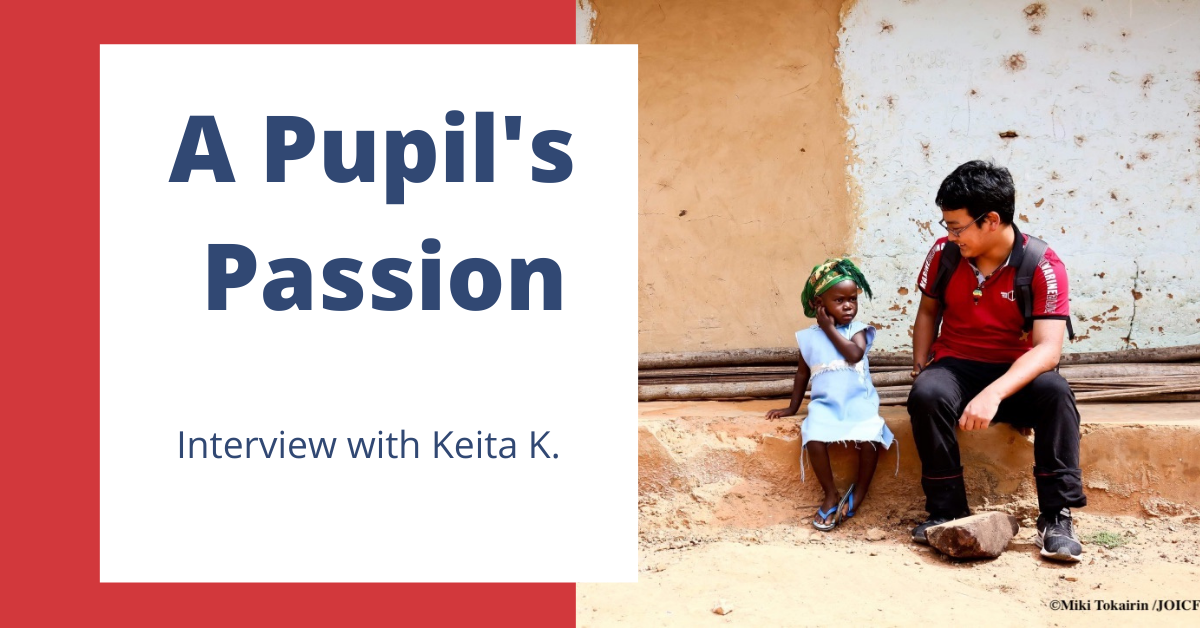 Keita and his Volunteer Work
March 29, 2021
Since he was seven years old, AIS-Salzburg Japanese student, Keita Kondo has been a member of the...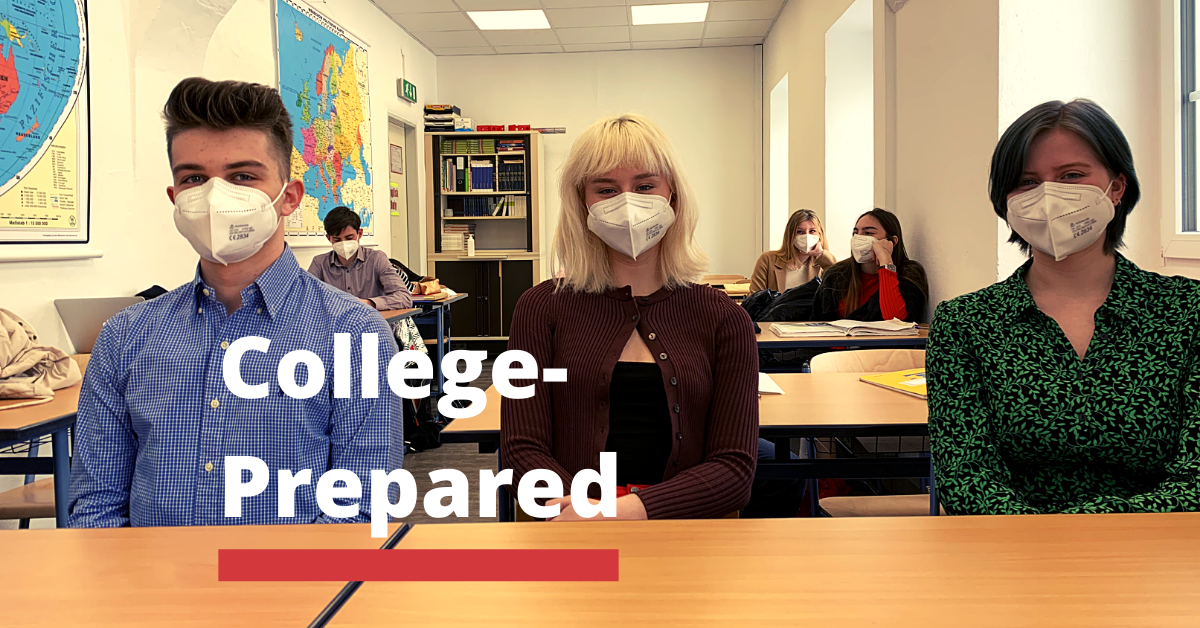 Outstanding Senior Papers
March 19, 2021
Each year, the senior students are required to choose a topic of their choice, develop a thesis to...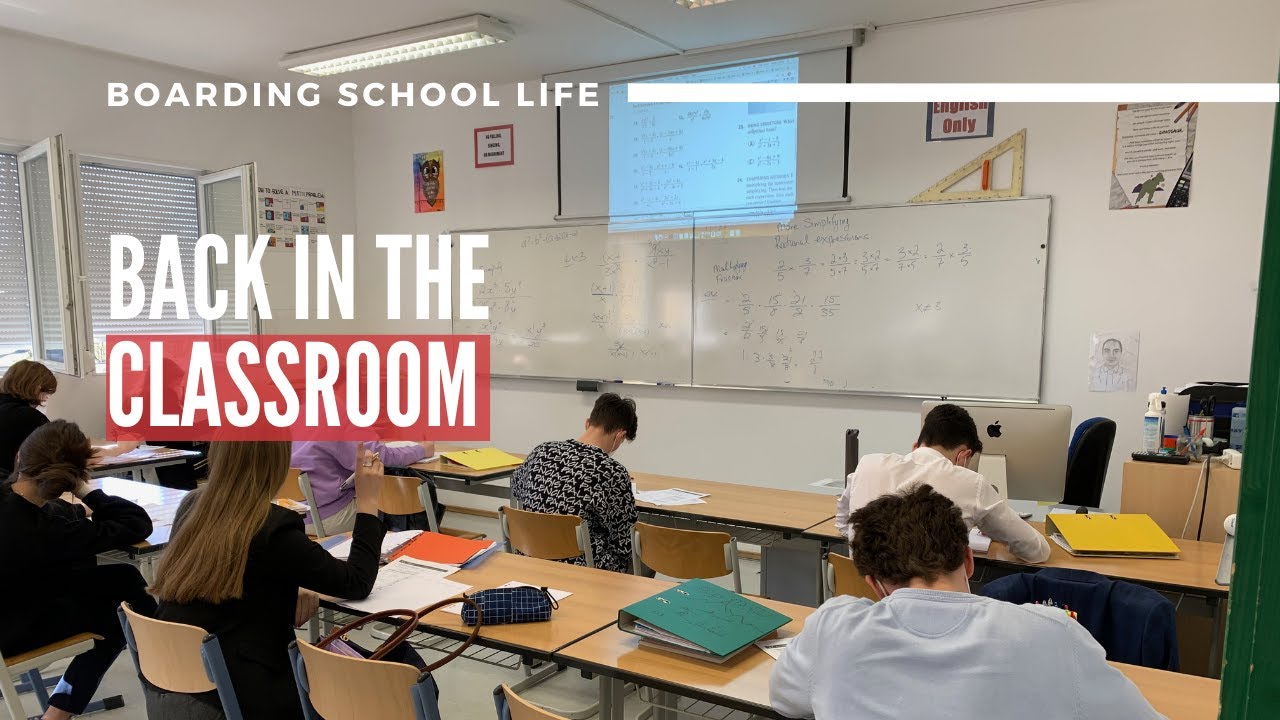 Student Life @ AIS-Salzburg 20/21, Episode 4: Winter Trimester 2nd Half
March 18, 2021
In this fourth episode of the Student Life Series, we reflect back on the second half of the...
The Future Looks Bright for Lions Basketball
March 15, 2021
One would think that student enthusiasm or basketball would be low in a year without scheduled...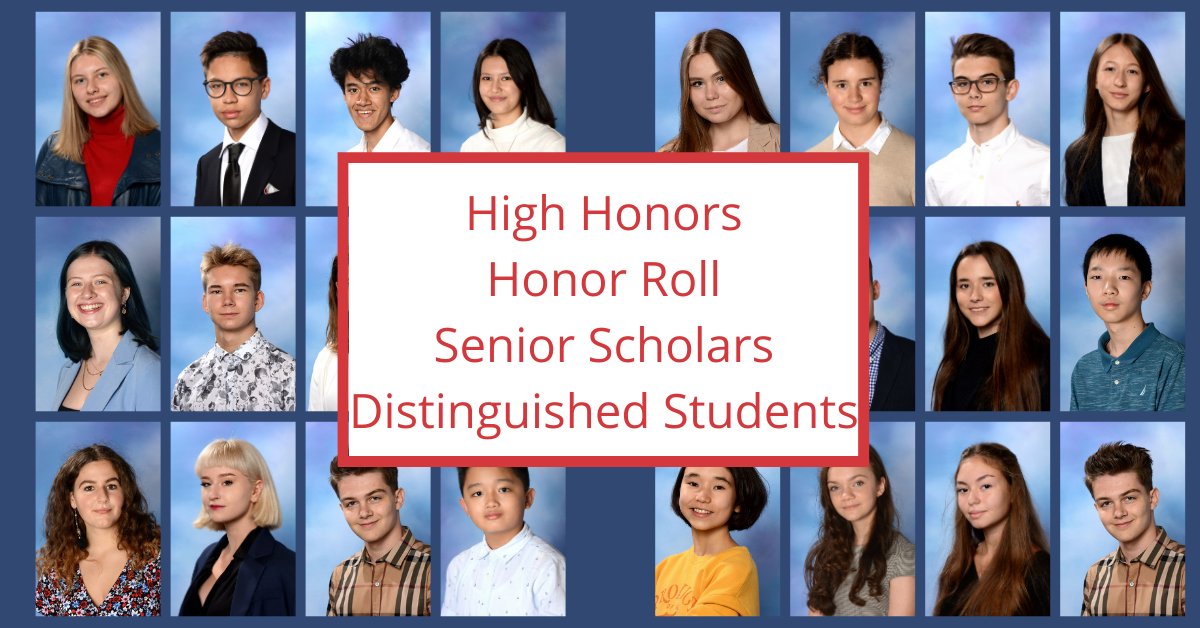 Winter Trimester Academic Awards
March 11, 2021
During a typical school year, students and teaching faculty enjoy a formal dinner and awards...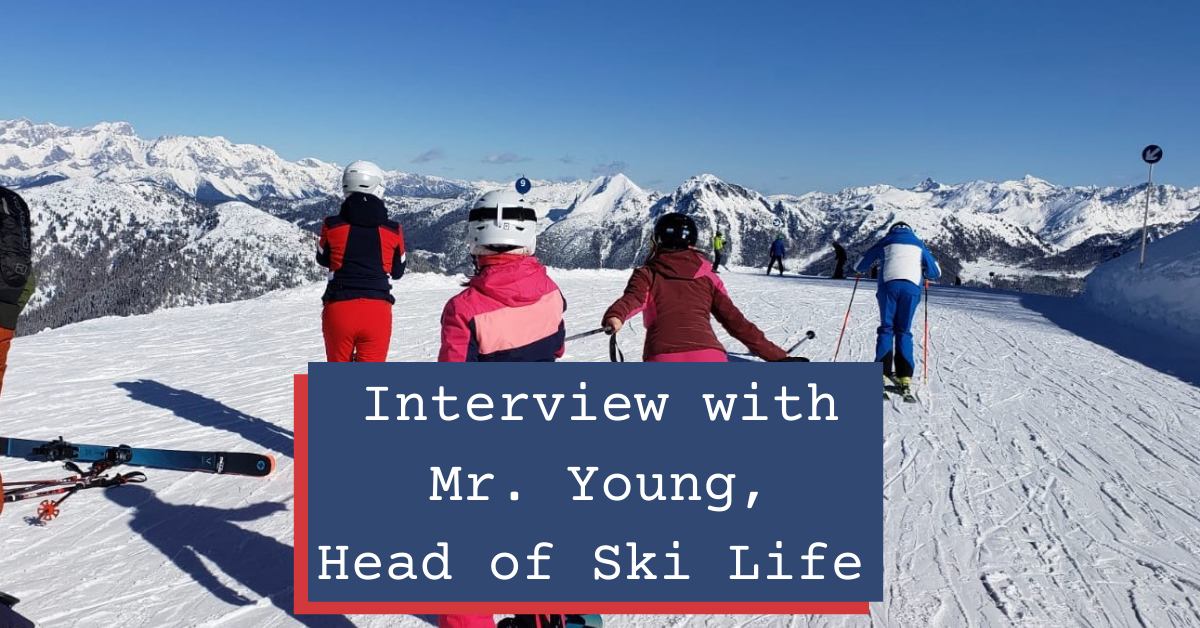 2021 Ski Trips A Great Success
March 7, 2021
It goes without question, that this has been a challenging year for everyone and as we begin to see...