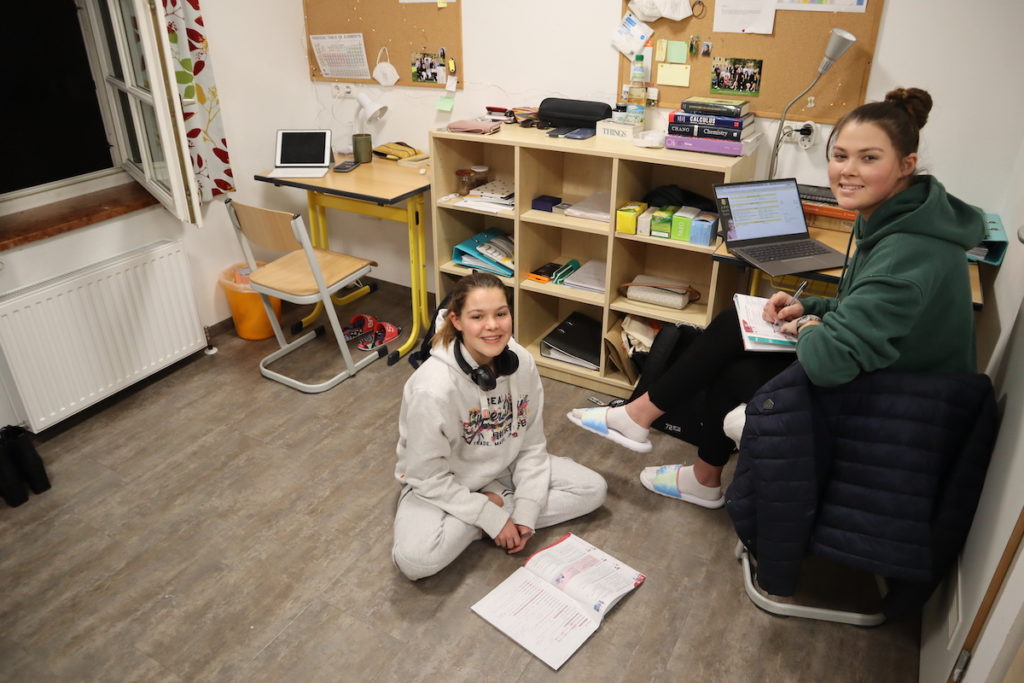 Since 1976, the American International School-Salzburg has strived to provide an outstanding college-preparatory secondary education to students—both resident and day—from around the world.  A very high standard of instruction and clear goals supported by a dedicated resident staff, are all essential aspects of success in this endeavor.  For over 45 years, AIS-Salzburg has a very clearly-defined mission and guiding principles of belief which guide and direct all of our actions.
AIS-Salzburg Statement of Mission
The American International School-Salzburg is a boarding and day school committed to the college-preparatory education of qualified and conscientious young men and women. The academic and boarding programs nurture the students' intellectual growth and creativity, as well as their social, physical, and personal development. The school community is guided by and dependent upon self-discipline, mutual respect, integrity, care, and compassion. The school empowers students to succeed in further studies, to exercise informed judgment, and to become active and responsible members of society.
---
AIS-Salzburg Beliefs
Security and Respect
We believe in the necessity of providing students with a safe and secure environment where they may live and work to fulfill their greatest potential, secure in the knowledge that they will receive respect and encouragement from all members of the school community.
Responsibility and Character
We believe that a school community thrives on responsible behavior and functions best when each member strives to become an individual of character guided by integrity, honesty, self-control, self-discipline, kindness, and compassion.
Diversity and Cultural Breadth
We believe that our unique international setting and diverse school community provides a fertile environment for learning, growth and cultural understanding.
Attention and Guidance
We believe that students learn best in an environment with a low staff-student ratio which optimizes individual attention and guidance.
Balance and Wholeness
We believe in the necessity of providing an educational program which focuses upon students' intellectual abilities and creativity as well as their emotional, physical, and ethical development.
Discernment and Evaluation
We believe that students should be able to engage in the critical evaluation and meaningful debate of theories and opinions and be able to discern between faulty and logical argumentation.
Involvement and Commitment
We believe that students should commit themselves to the betterment of the society, in which they live, and thus we strive to direct students' interest and attention to the responsibilities required of world citizens.