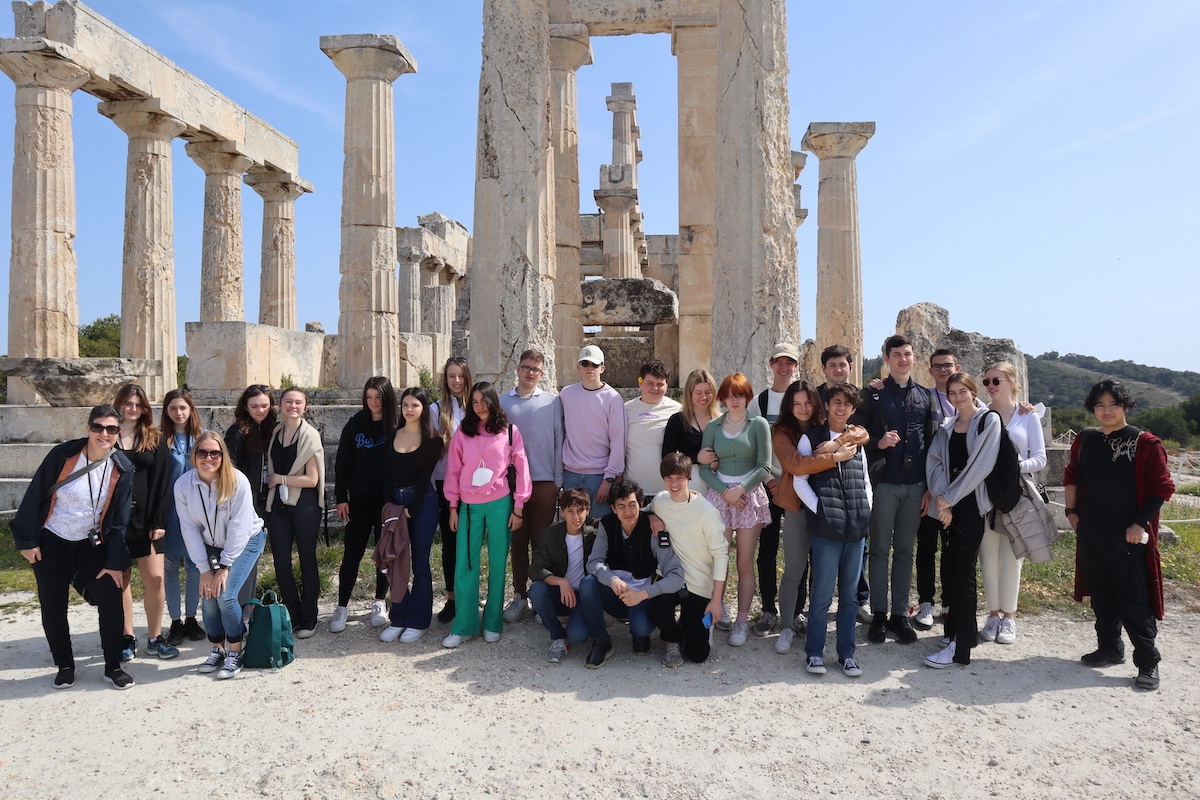 Fall and Winter Excursions
Twice annually—in the fall and winter—students at AIS-Salzburg are invited to join us on excursions to destinations around Europe. 
Excursions provide an excellent opportunity to broaden student perspective and knowledge through travel while enjoying foreign destinations with your school friends and staff members. Organized and led by the members of the school's resident-care staff, the trips include sightseeing of important sites including museums, galleries, and places of historical importance, as well as a modicum of free time and pleasurable activity. We also try to integrate physical activity into the various excursions although a great deal of walking will be necessary at any rate.
For full- and five-day boarding students, all excursion costs are included in tuition and fees except for lunch each day.  For day students, an estimate of costs will be presented beforehand and then actual costs invoiced following the excursion.  Some excursion destinations will have limited rosters whereby boarding students will be given priority of choice.
Destinations for the fall excursion vary from year to year with Athens, Berlin, London, Paris, Venice, Prague, Geneva, and Budapest as recent destinations.  In 2023-2024, the primary fall excursion destination will be Paris, France for five days/four nights.  
The Winter Excursion destination is one of the most beautiful winter sports regions of Austria:  Zell am See.  Students who ski or snowboard will enjoy some of the best winter sports of their lives and those who prefer other activities will also be enthralled with the possibilities.  Plenty of evening sports and social activities will round out this exciting four day/three night trip.
Participation in the Fall or Winter Excursions is not mandatory but a great majority of our students choose to participate. Parents are requested to inform the school administration as soon as possible as to whether their child will travel with us or not. This allows us to plan and provide for adequate accommodation and transport. Generally, the office staff will request final information concerning participation on the Fall Excursion as of the start of the school year in early September. Final decisions on the Winter Excursion will be requested before departure for the Winter Break in December.
Starting in 2021, the AIS-Salzburg resident staff began offering weekend overnight trips to destinations close enough to travel to within three or four hours.  These overnight weekend trips do carry extra costs (€45 per trip) but provide a short and exciting break to local areas of beauty and interest and help fulfill our mission to introduce our students to the rich cultural heritage of central Europe.
Destinations vary, but the administration hopes to offer up to six overnight trips during the 2022-2023 school year provided health restrictions allow such travel.  Destinations may include:
Vienna for an evening musical or theater production, museum visits, etc.
Munich for sightseeing, museums, entertainment
Nürnberg for the famous Christmas Market
Klagenfurt/Wörthersee for boating, shopping, Minimundus, etc
Innsbruck for hiking, sightseeing, entertainment, skiing
Bregenz/Vorarlberg/Lichtenstein for sightseeing, entertainment, shopping, etc.
Garmisch-Partenkirchen for skiing
Stuttgart for Mercedes museum, shopping, entertainment  
With the addition of weekend trips to the already compact schedule of teams sports travel, weekend ski days, junior service trip and two excursions, students of AIS-Salzburg will have plenty of opportunities to get off campus next school year and more importantly, gain valuable travel and cultural experiences. 
Habitat For Humanity Project
During the Fall Excursion each year, all juniors (those enrolled in the 11th grade) are required to participate in the Junior Community Service Trip which will engage them in service work under the auspices of the Habitat for Humanity Organization. Although participation on the excursions is voluntary, this is a mandatory commitment and requirement for the AIS-Salzburg diploma.