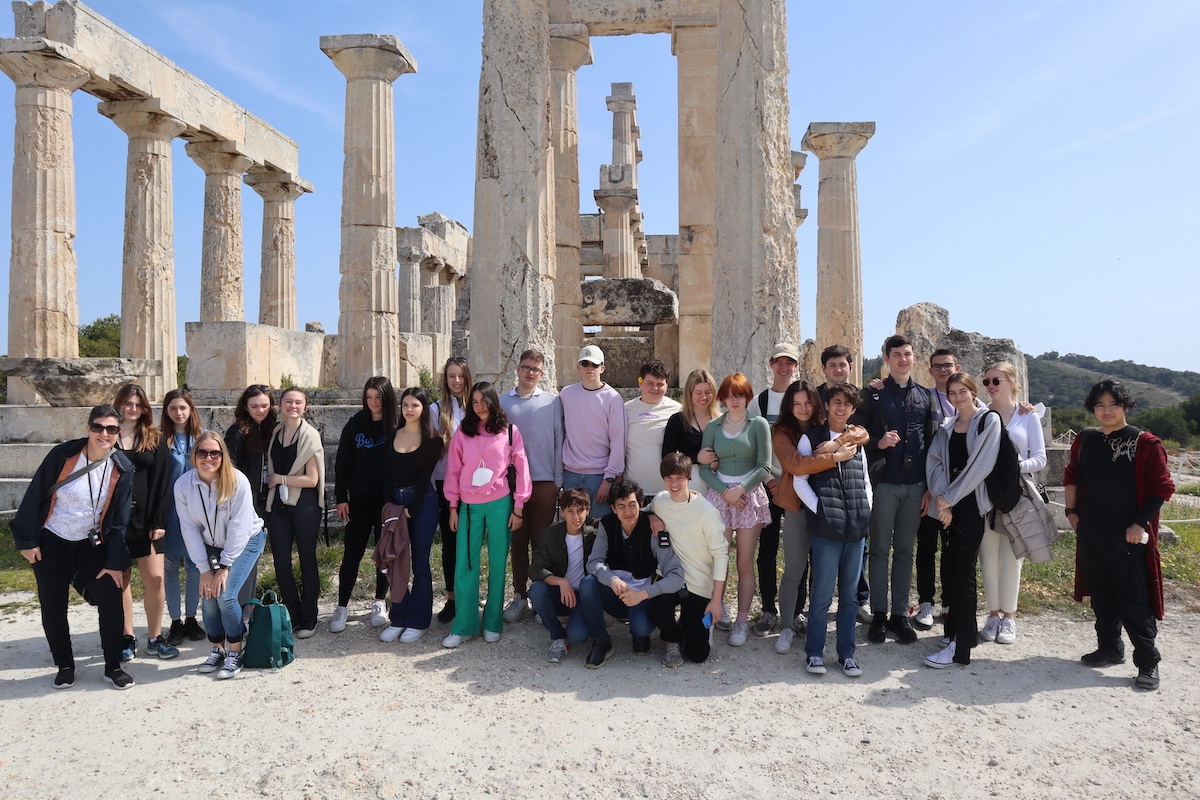 Fall and Winter Excursions
Twice annually, all students at AIS-Salzburg are invited to join us on excursion to destinations around Europe. These excursions are planned each fall (October) and winter (February). The costs, other than lunch each day, is covered fully by tuition for all students. Destinations for the fall excursion vary from year to year with Athens, Berlin, London, Paris, Venice, Prague, Geneva, and Budapest as previous destinations.
Excursions provide an excellent opportunity to broaden student perspective and knowledge through travel while enjoying foreign destinations with your school friends and staff members. Organized and led by the members of the school's resident-care staff, the trips include sightseeing of important sites including museums, galleries, and places of historical importance, as well as a modicum of free time and pleasurable activity. We also try to integrate physical activity into the various excursions although a great deal of walking will be necessary at any rate.
The Winter Excursion destinations are divided into two options with students choosing between a 4-day ski and snowboard excursion or a cultural trip to a nearby destination, typically Vienna, Munich, Prague, Graz or Linz.
Participation in the Fall or Winter Excursions is not mandatory but a great majority of the students, including day students, do participate. Parents are requested to inform the school administration as soon as possible as to whether their child will travel with us or not. This allows us to plan and provide for adequate accommodation and transport. Generally, the office staff will request final information concerning participation on the Fall Excursion as of the start of the school year in early September. Final decisions on the Winter Excursion will be requested before departure for the Winter Break in December.
After a school year without travel due to the pandemic, we are looking to make up for lost time during the 2021-2021 school year by scheduling six overnight weekend trips to surrounding destinations. Potential destinations being discussed include: 
Vienna for evening musical or production, museum visits, etc.
Munich for sightseeing, museums, entertainment
Nürnberg for Christmas Market
Klagenfurt/Wörthersee for boating, shopping, Minimundus, etc
Innsbruck for hiking, sightseeing, entertainment, skiing
Bregenz/Vorarlberg/Lichtenstein for sightseeing, entertainment, shopping, etc.
Garmisch-Partenkirchen for skiing
Stuttgart for Mercedes museum, shopping, entertainment
To help defray the costs, students will be charged €45 per overnight trip.  

With the addition of weekend trips to the already compact schedule of teams sports travel, weekend ski days, junior service trip and two excursions, students of AIS-Salzburg will have plenty of opportunities to get off campus next school year and more importantly, gain valuable travel and cultural experiences. 
Habitat For Humanity Project
During the Fall Excursion each year, all juniors (those enrolled in the 11th grade) are required to participate in the Junior Community Service Trip which will engage them in service work under the auspices of the Habitat for Humanity Organization. Although participation on the excursions is voluntary, this is a mandatory commitment and requirement for the AIS-Salzburg diploma.