Academic Admissions Requirements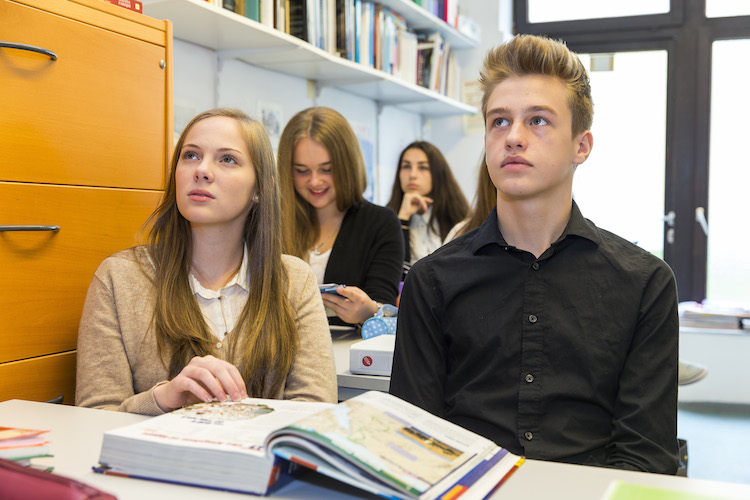 Once all application documents are received, they are reviewed and a determination concerning English testing is made. If English testing is required, this can be done through an English testing center (TOEFL or Junior TOEFL, IELTS, Cambridge, etc.) or at AIS-Salzburg during a visit and interview. Online English proficiency testing is also possible.  The English proficiency testing is waived for any students who are applying from schools in which English is the language of instruction.
The admissions committee will grant admission to students who have the following positive elements within their application:
1. Above-average grades in all previous coursework

2. Strong grade averages in English and mathematics instruction

3. Evidence of good study habits and strong motivation

4. Involvement in extracurricular activity

5. Strong desire to attend an international college-preparatory program

6. Clear goals for university study following graduation
One of the most important requirements for admission to the school centers on English language proficiency. In general, the level of English proficiency required for admission increases with the desired grade level. In general, the admissions committee will look for the following minimum proficiencies in English:
Grades 7 and 8: A2 to B1 (in accordance with the Common European Framework of Reference for Language (CEFR)
Grade 9: B1 or higher
Grade 10: B2 or higher
Grade 11: C1 or higher
Grade 12: C1 or higher
Students are admitted to the grade level that is appropriate for their age regardless of the levels established by their previous schooling system. Please see Grade Levels and Corresponding Ages for further details. Inquiries regarding any aspect of the application and admissions procedures at AIS-Salzburg can be submitted at any time through our online inquiry form or by contacting us directly.