Posts from In the Classroom: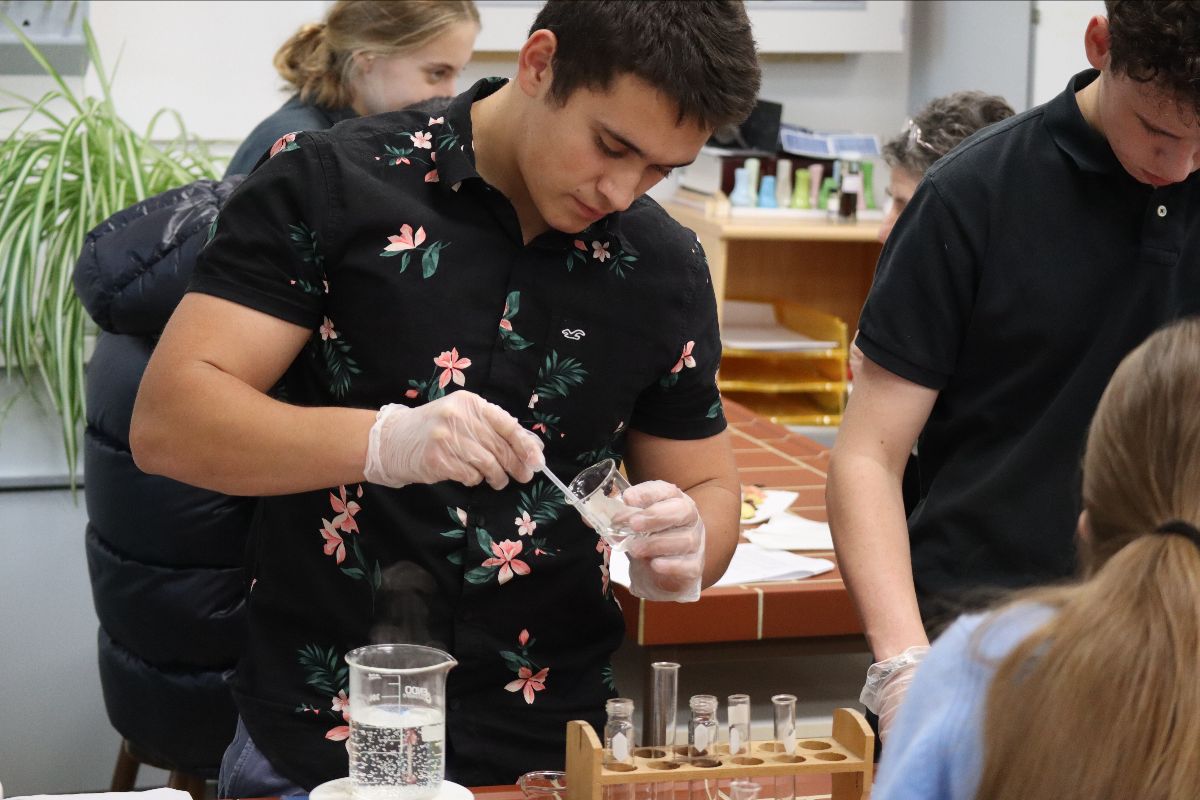 In the Lab with Advanced Placement® Biology
November 2, 2023
In AP® Biology last week with Mrs Kasberger, students investigated environmental...
Students Learn Macromolecules Through Sorting Game 
September 28, 2023
In AP® Biology, students have been studying organic molecules, specifically the four classes of...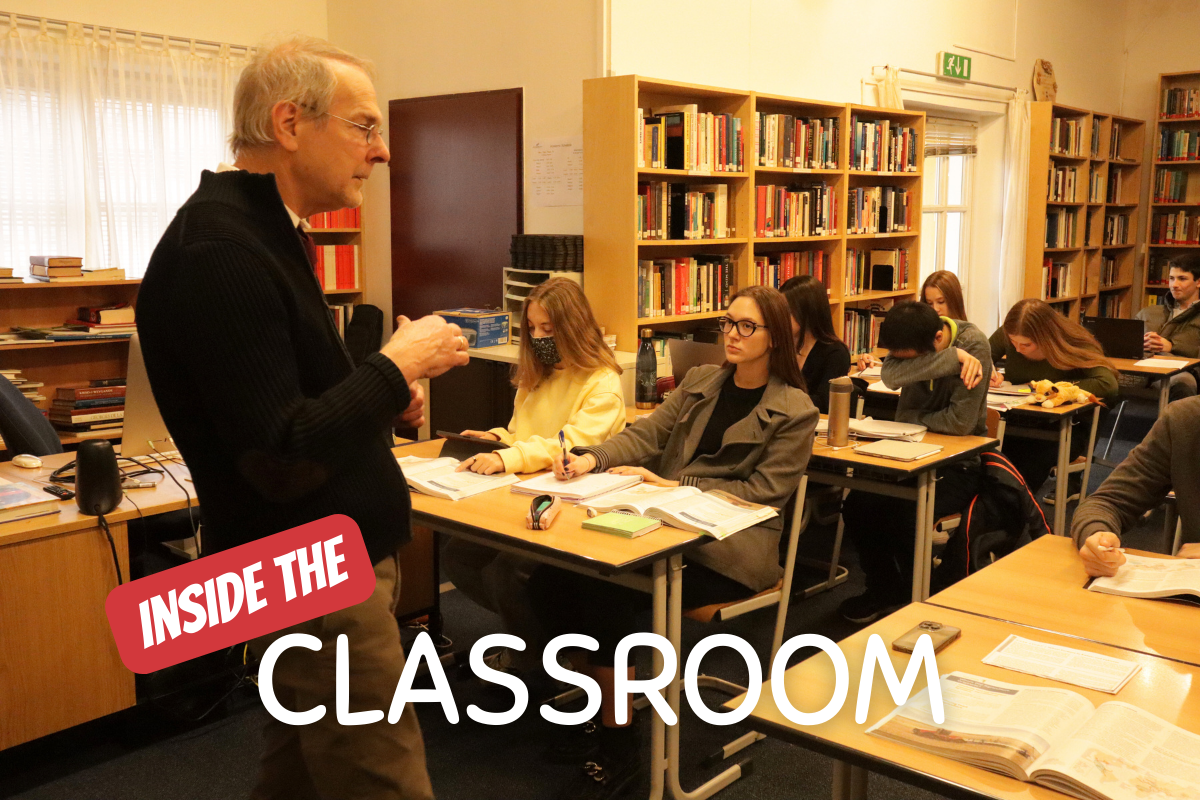 Advanced Placement® Geography Course and Exam Preview
May 11, 2023
We invite you to watch the video below of Mr Agardy previewing the Advanced Placement® Geography...
Advanced Placement® Exam Previews
April 27, 2023
Leading up to the Advanced Placement® (AP) exams from May 1-16, we preview a few of the exams...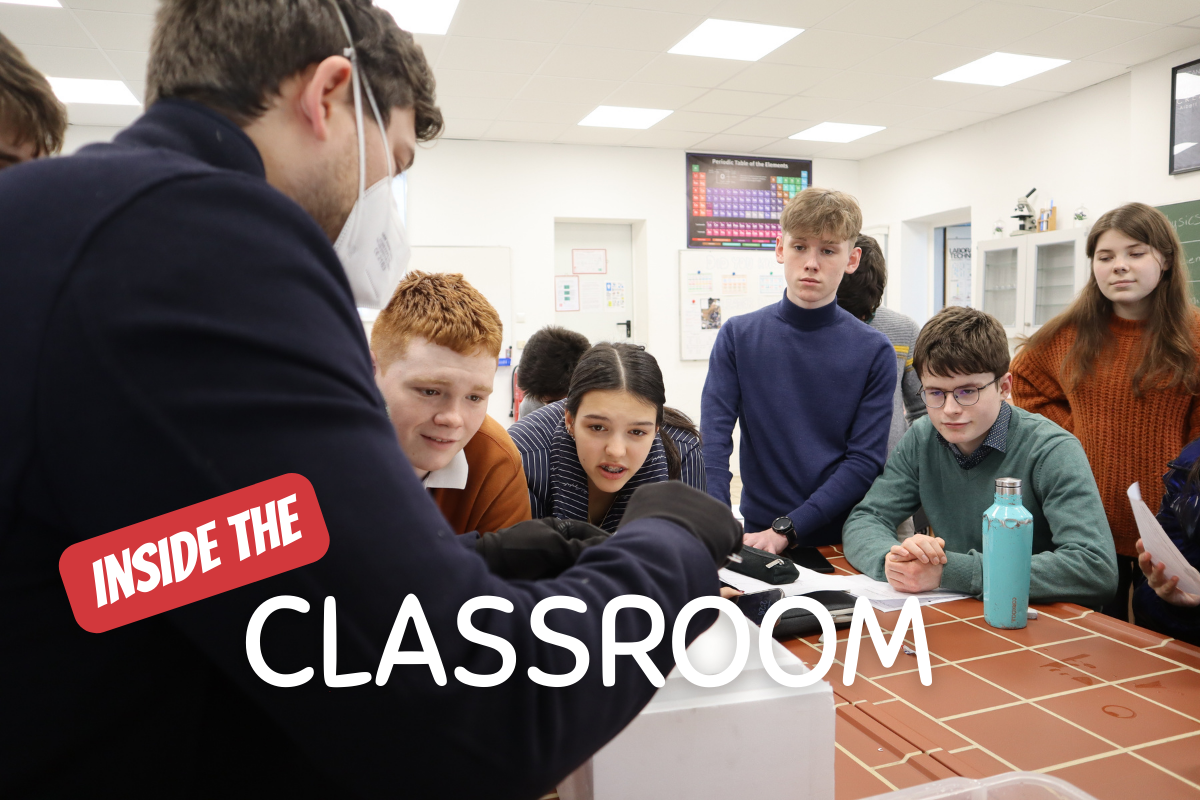 Grade 10 Chemistry Students Observe Dry Ice Demonstration
March 13, 2023
This past Thursday, Grade 10 Chemistry students observed a dry ice demonstration performed by...
9th Grade Biology Microscope Lab Highlights
February 16, 2023
What happens when you put a freshwater plant in salt water The 9th-grade Biology students had an...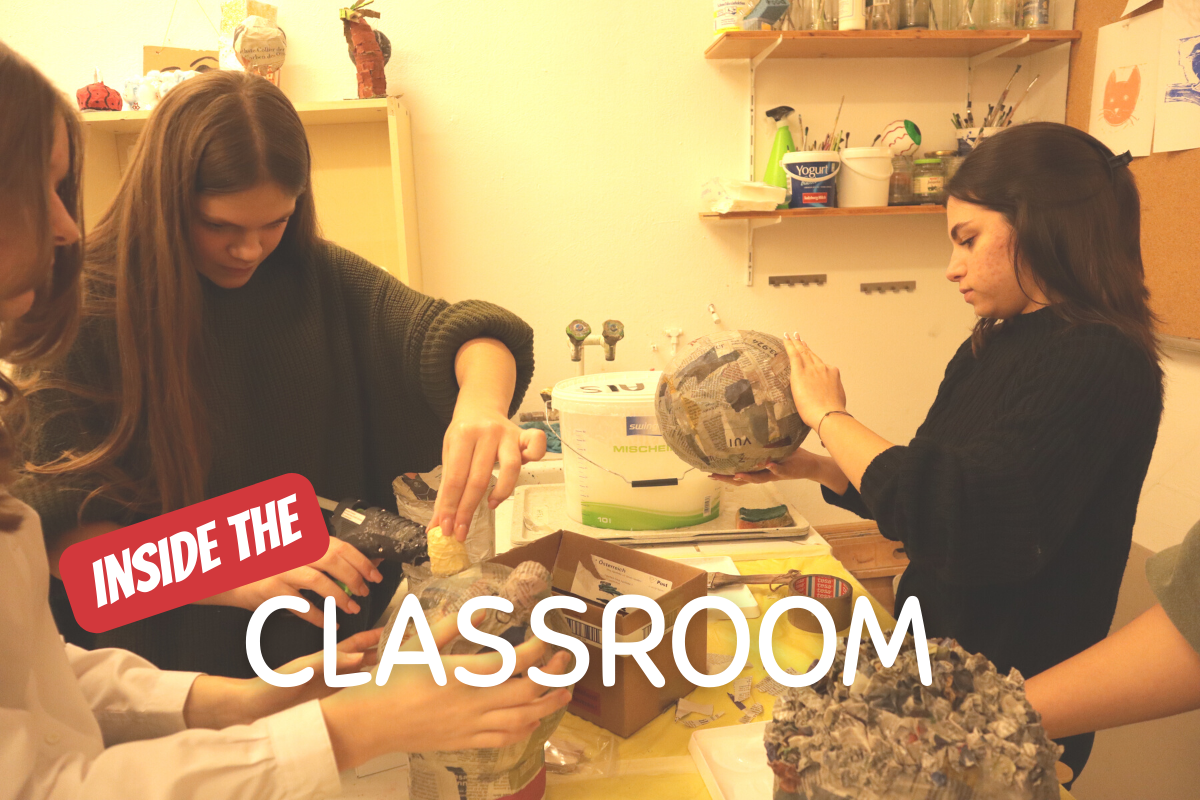 Studio Art Students Create Paper Mache Monster Heads
February 9, 2023
Students from Mr Mayerhofer's Studio Art class were recently assigned a project to construct...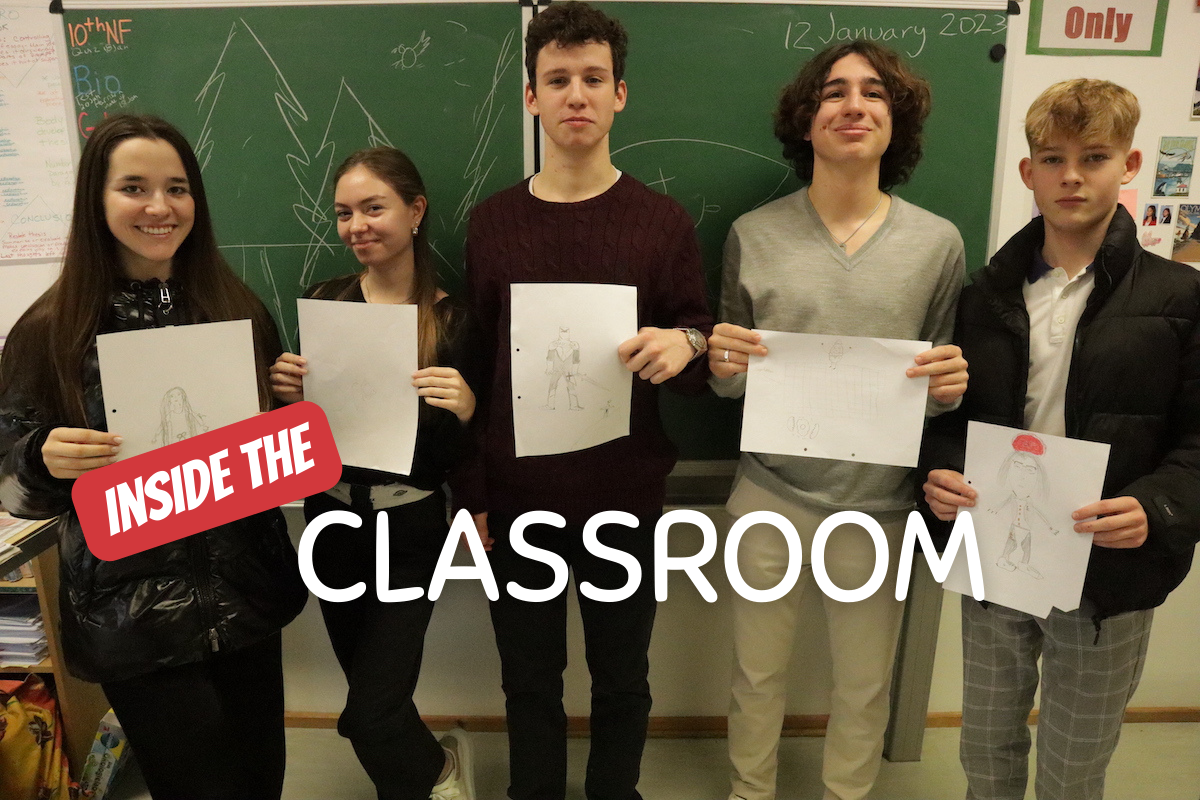 Projects for German Literature and German 2 Students 
February 6, 2023
Students of Ms Lardschneider's German Literature course recently participated in...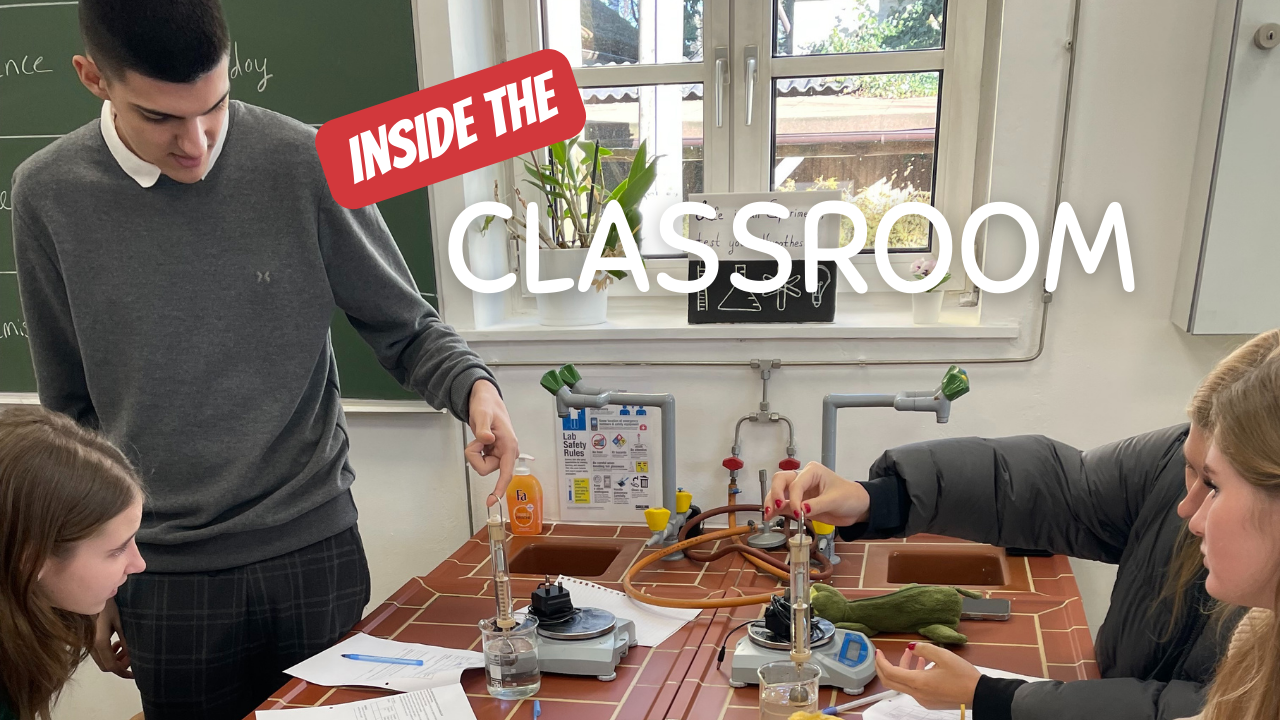 In the Lab: Grade 11 Physics
January 23, 2023
In Mr Leicher's Grade 11 Physics class, students investigated Archimedes' Principle for an object...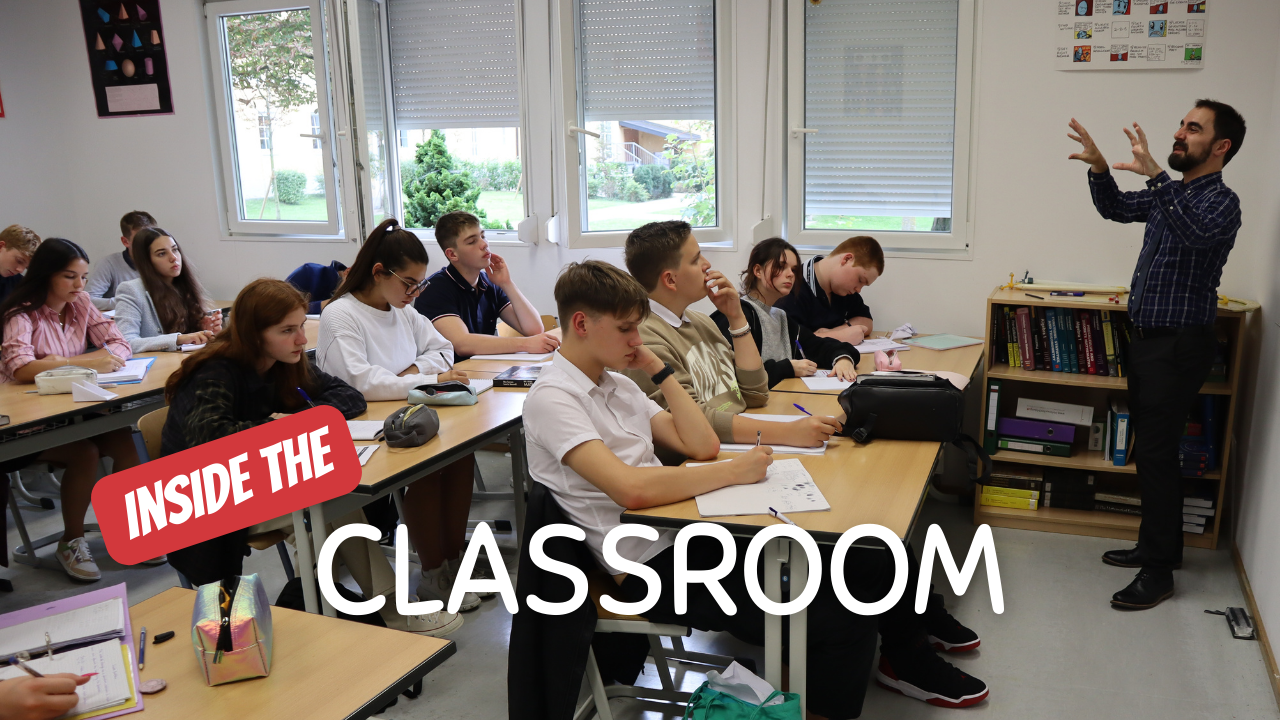 Inside The Classroom: Trimester 1 Features
November 25, 2022
English 10 Composition and Literature In English 10 Composition and Literature class with Ms...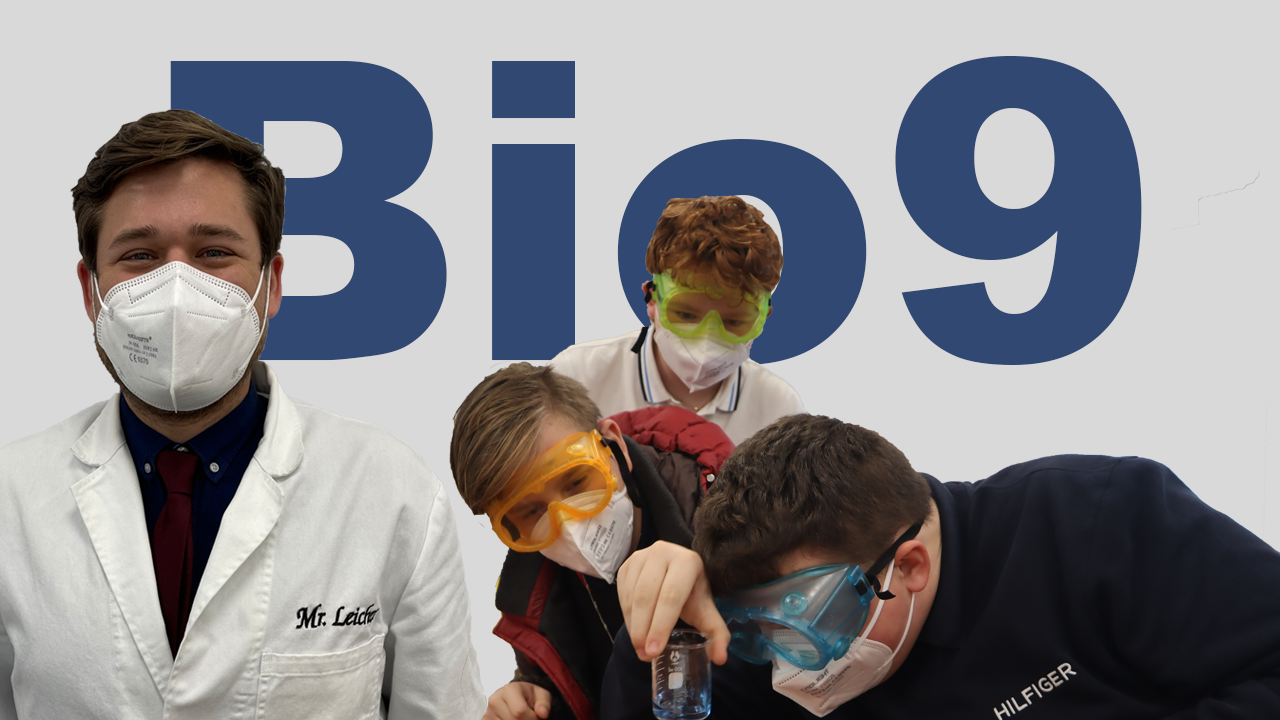 In the Classroom: Students Conduct Lab On Cellular Respiration
February 14, 2022
The purpose of this Grade 9 Biology lab was to analyze the effect of exercise on cellular...
Students Engage in Socratic Discussion
February 9, 2022
In this course spotlight video, we are a fly on the wall as AP Literature students take charge of...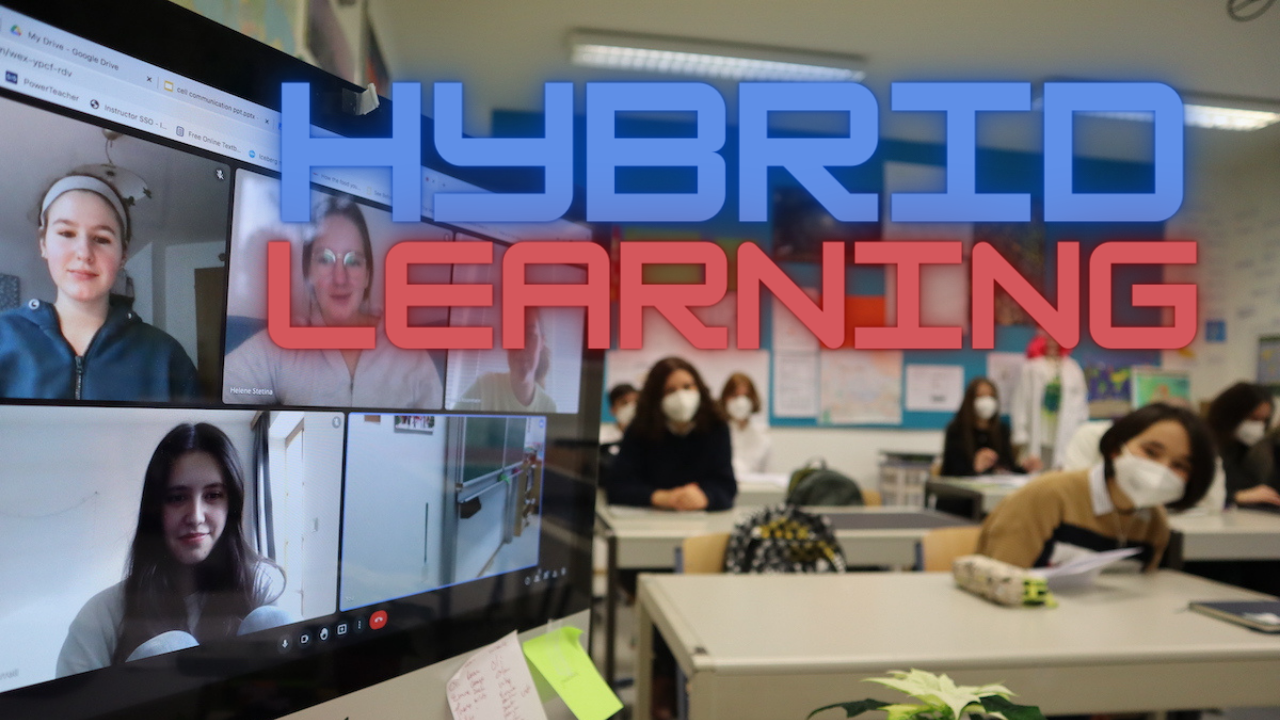 Teachers Show Their Hybrid Learning Set-Up
January 12, 2022
Because of this most-recent wave of Covid infections, our students were given the option to remain...
In the Classroom: JH Lit. & Comp., Chemistry, Physics
November 16, 2021
Junior High Literature and Composition students tapped into their creative side as well as their...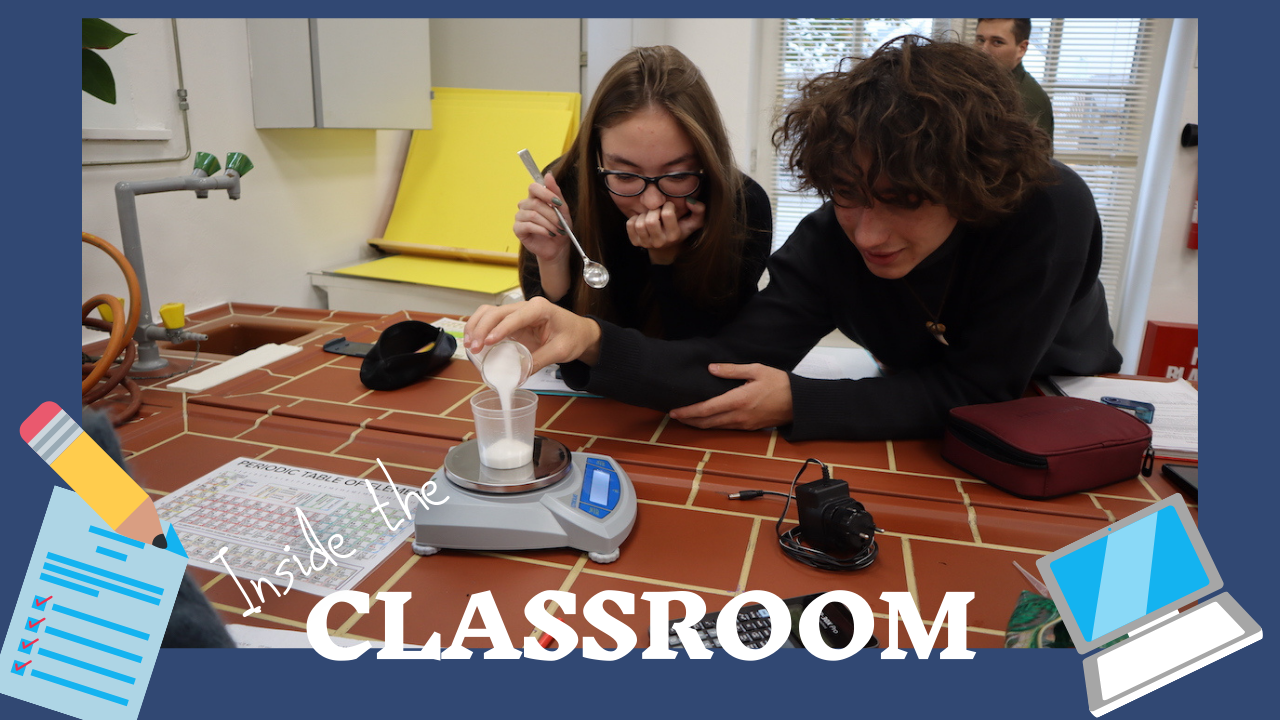 In the Classroom: AP Biology, Chemistry, Math and P.E.
October 22, 2021
Recently, AP Biology students explored enzyme activity and the factors influencing reaction...
In the Classroom: Physics, Biology and P.E.
October 8, 2021
The physics class recently conducted research on the physics of Mario Kart Wii Students had to...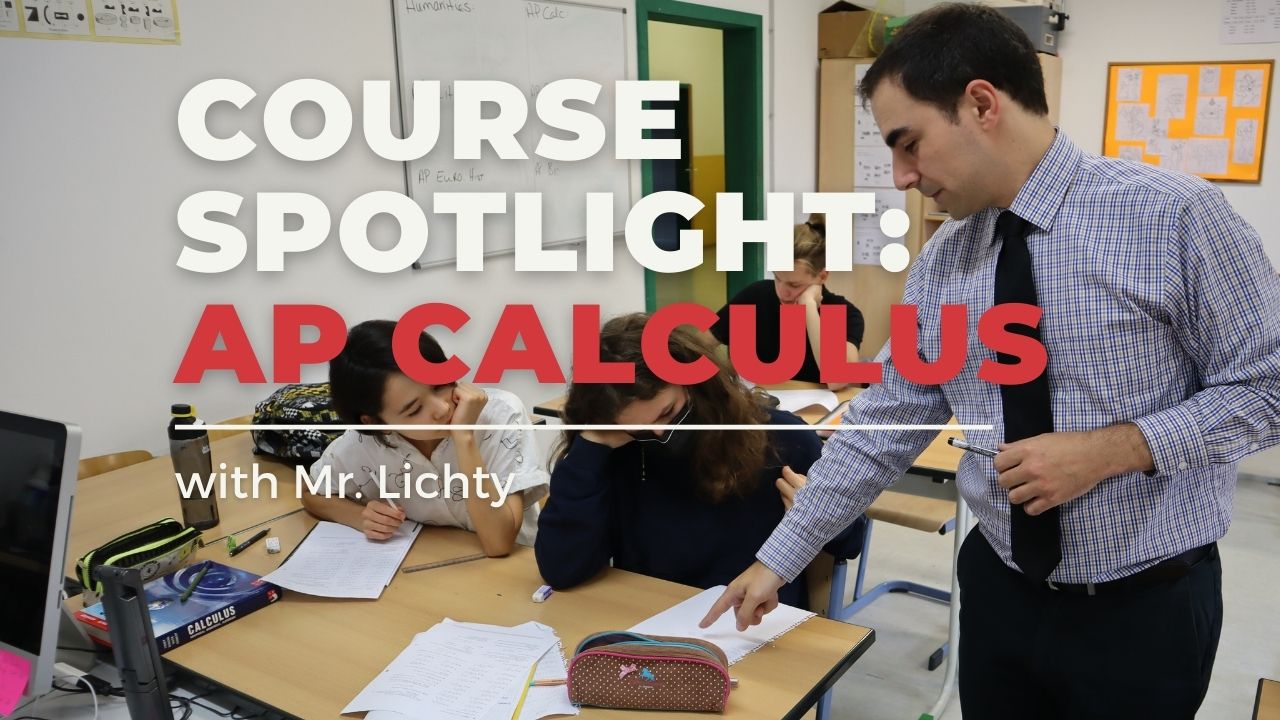 Course Spotlight: AP Calculus
September 24, 2021
In the first of our new video spotlight series, we sit in on a class session with Mr Lichty and...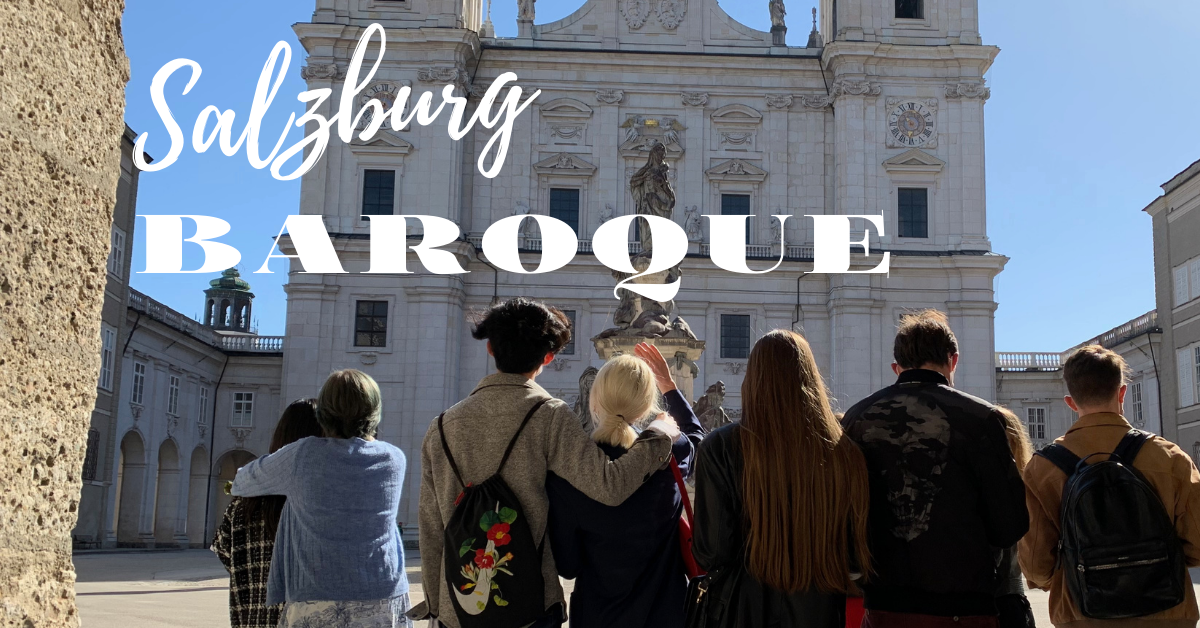 Salzburg Baroque Senior Field Trip
April 12, 2021
The Old City of Salzburg has occasionally been called the 'Rome of the North' and a 'Baroque Jewel'...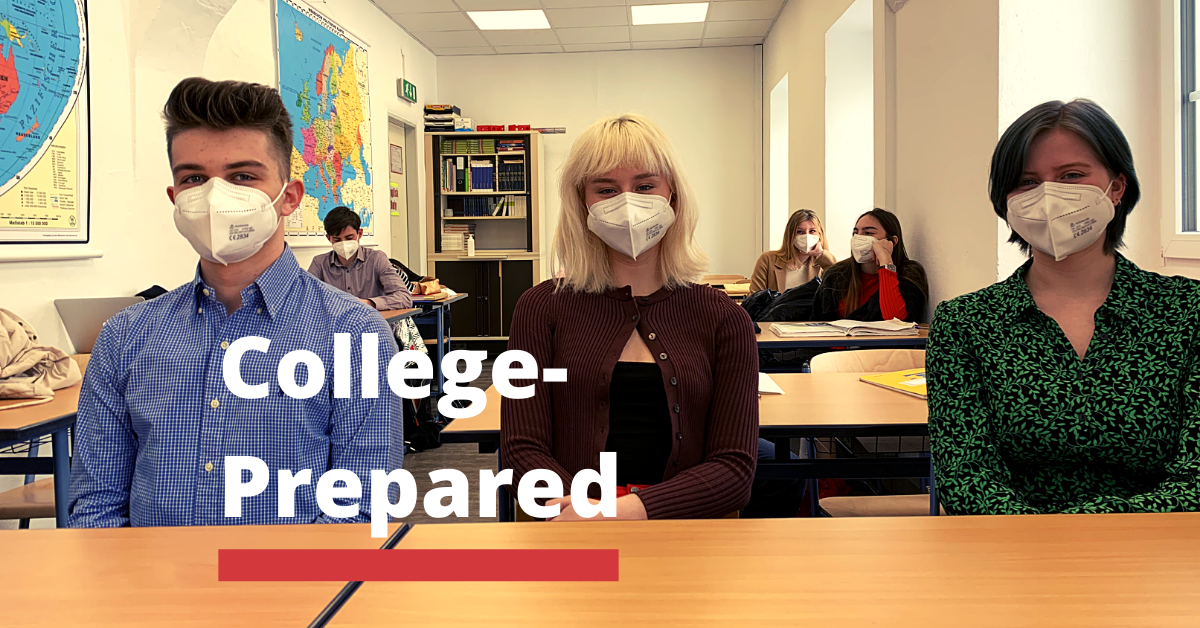 Outstanding Senior Papers
March 19, 2021
Each year, the senior students are required to choose a topic of their choice, develop a thesis to...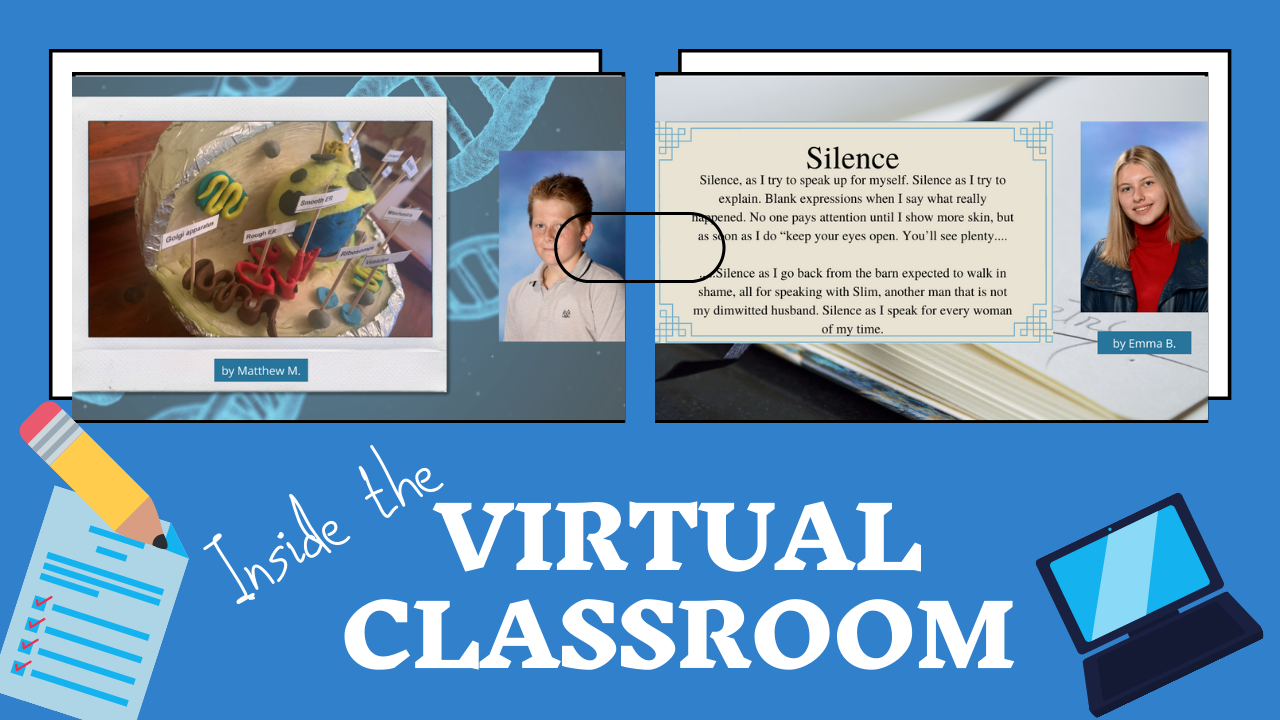 Grade 9 Feature: Biology & Literature
December 15, 2020
Biology It's 9th grade biology! Time for cell models! The biology students had the task to take...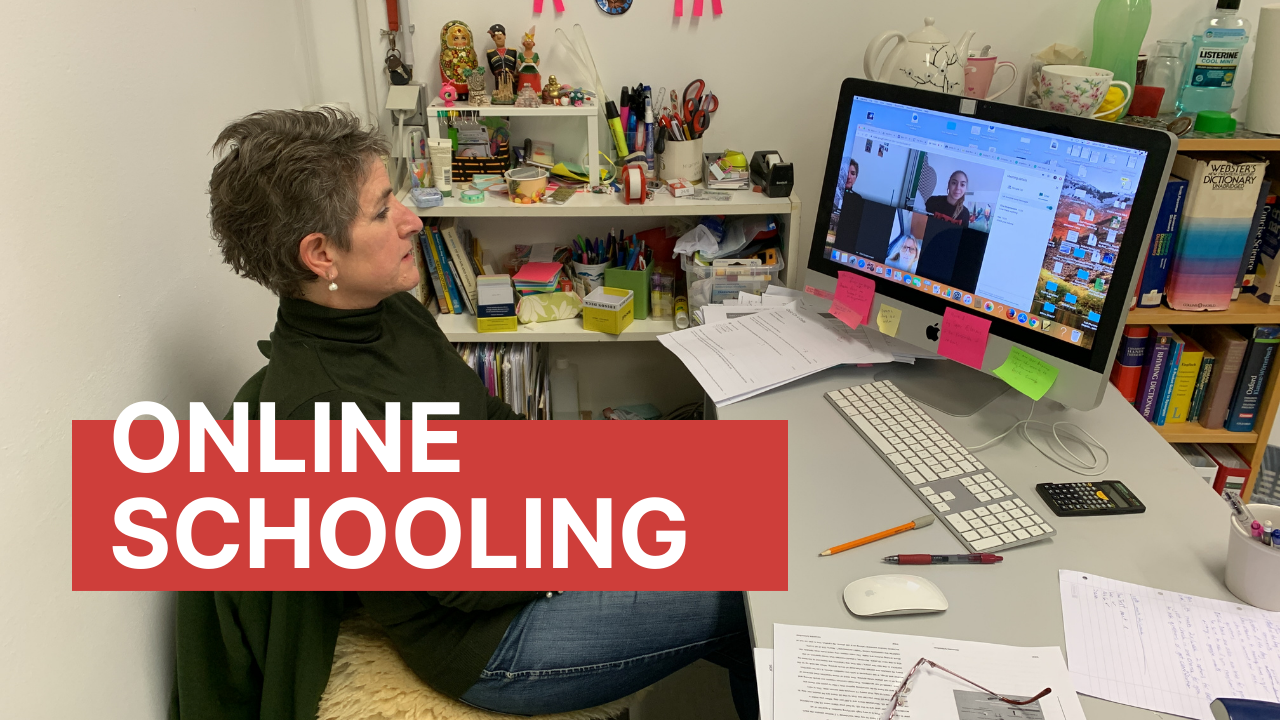 Our Teachers Hard at Work
December 14, 2020
In this video, visit the AIS-Salzburg campus to say hello to teachers and also hop...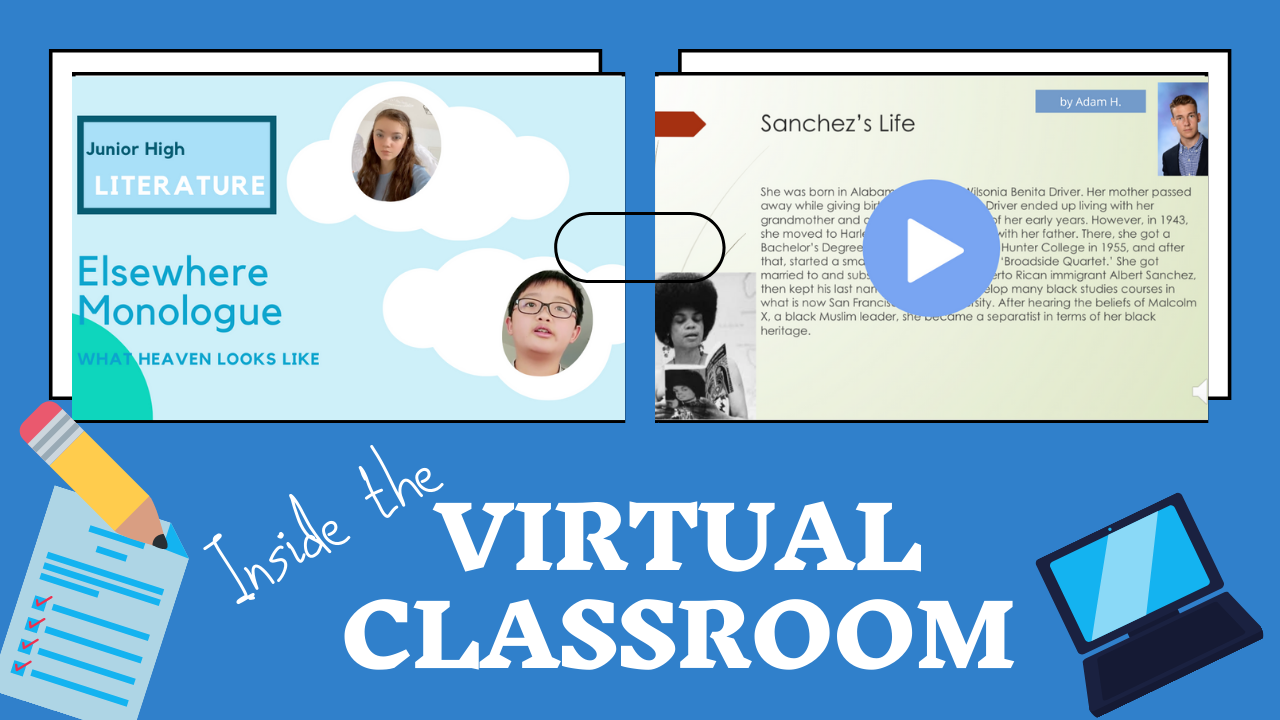 Junior High and Grade 10 Comp. & Lit.
December 7, 2020
Junior High Literature Students in Mrs Fratianni's Junior High Literature class were asked to...
Grade 9 Math, JH Non-Fiction Mr. Lichty's Virtual Set up
December 1, 2020
Junior High Non-Fiction Students in Ms Cerone's Junior High Nonfiction class made "How-To"...
Italian, World Geography, JH Science, P.E.
November 19, 2020
In our first week since switching to online learning from home, students and teachers seemingly...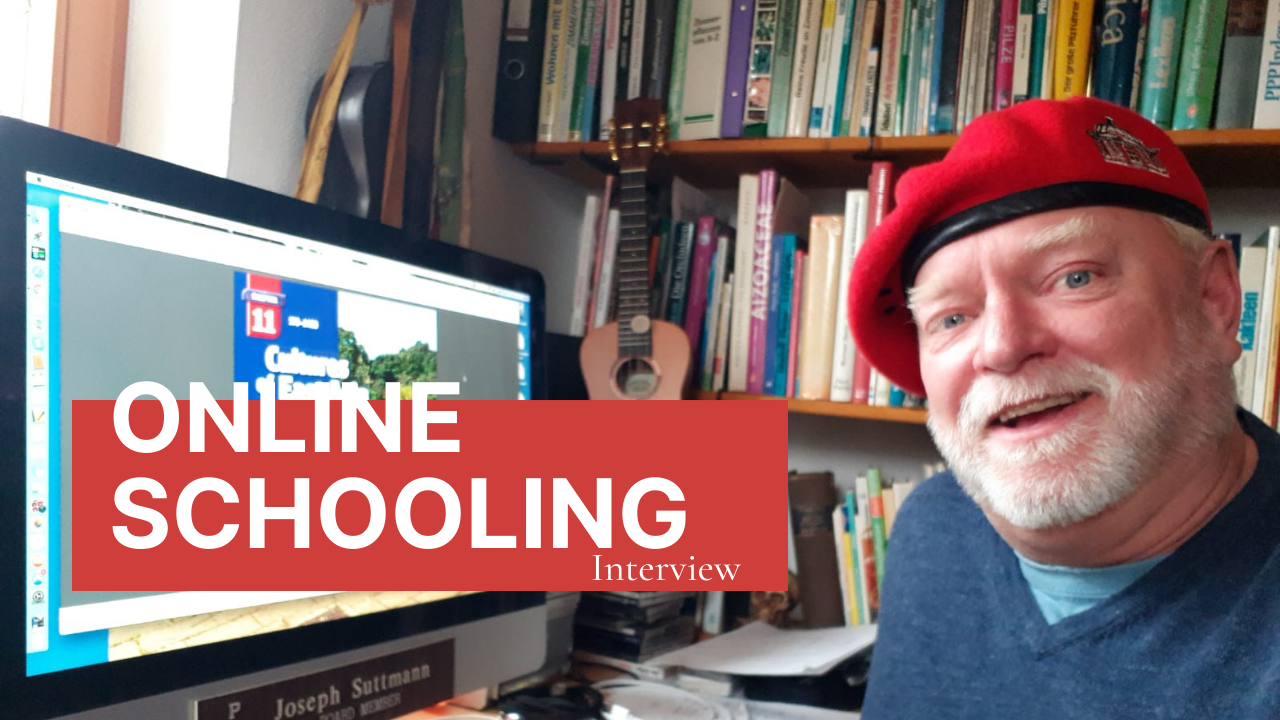 Future Benefits of the Current Online Education Situation
November 14, 2020
In this interview with social studies teacher Mr Joe Suttmann, we discuss the transition to, and...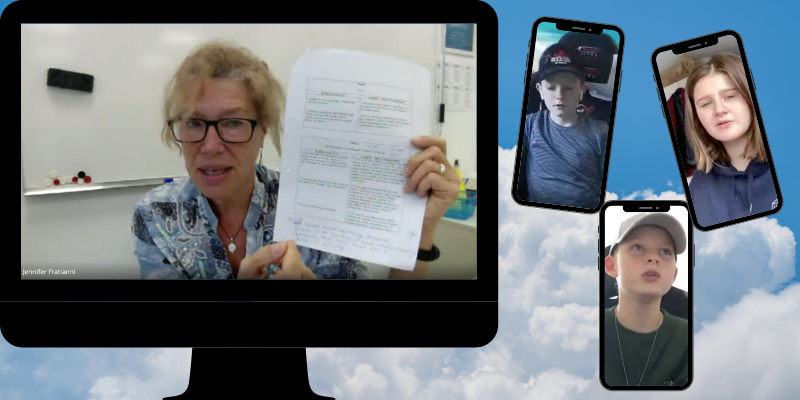 The Transition Back to Online Education
November 12, 2020
Since October 18th, there has been a gradual transition to online education as the Corona Virus...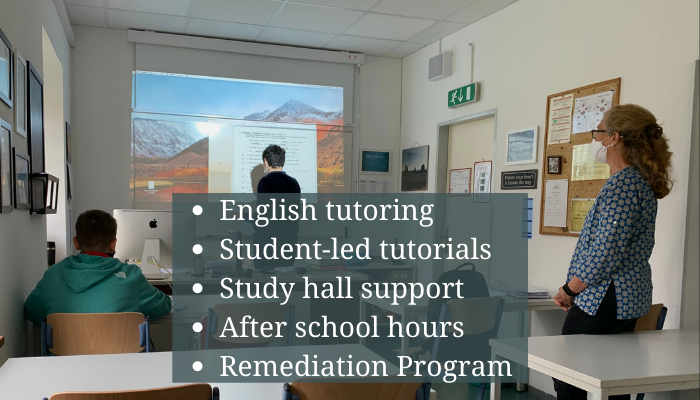 Extra Help in Abundance at AIS-Salzburg
November 8, 2020
Need help with English AIS-Salzburg has got you covered Providing students with the extra help...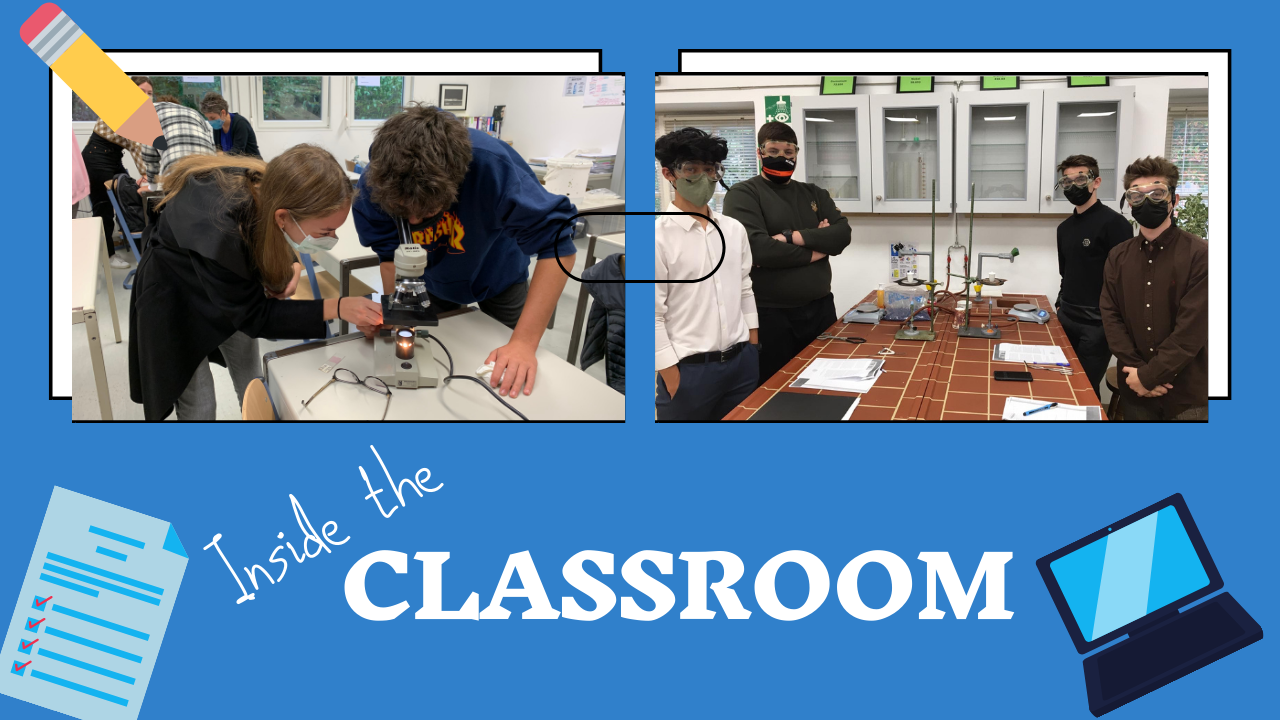 Chemistry, 9th Grade Literature & Biology
October 8, 2020
In 9th grade literature class, students worked on placing story events on the plot diagram They...
Physics, Junior High Science, Chemistry
September 27, 2020
Physics - Group presentations Students needed to inform the members of the class about the...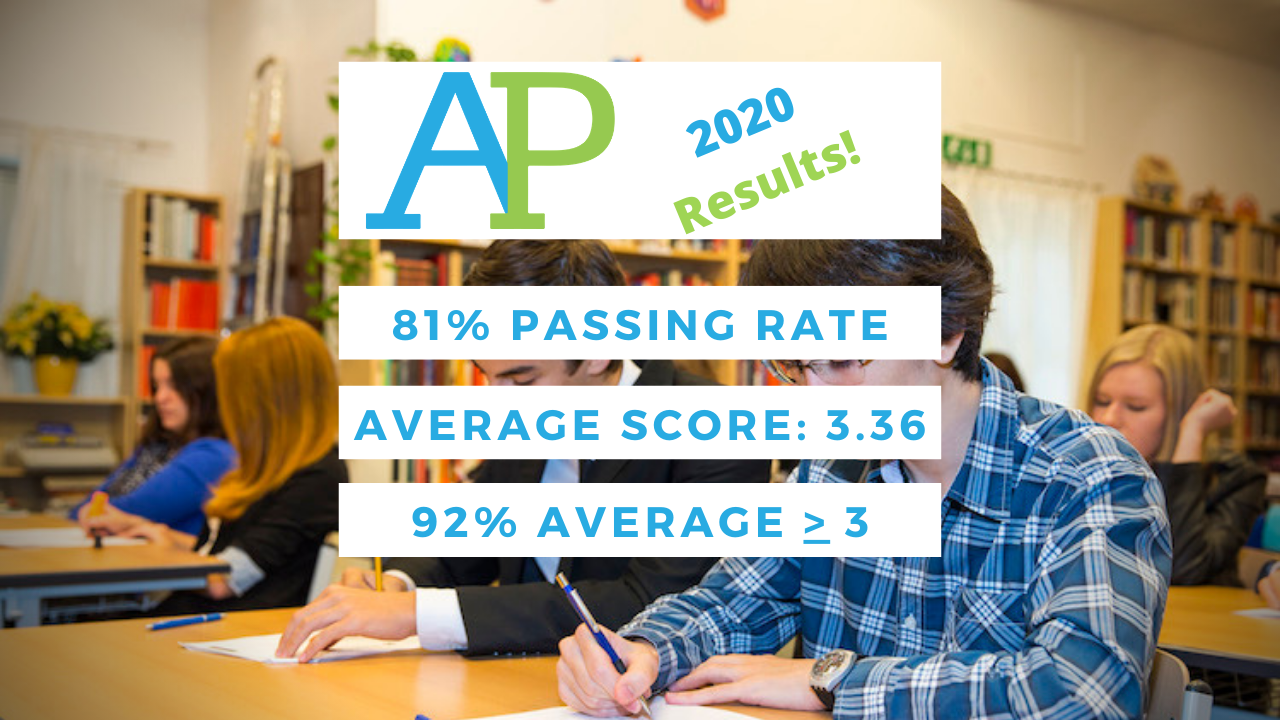 AIS-Salzburg Advanced Placement Examination Results 2020
September 4, 2020
The AP exam scores for 2020 have just been released, and we are proud to announce that the...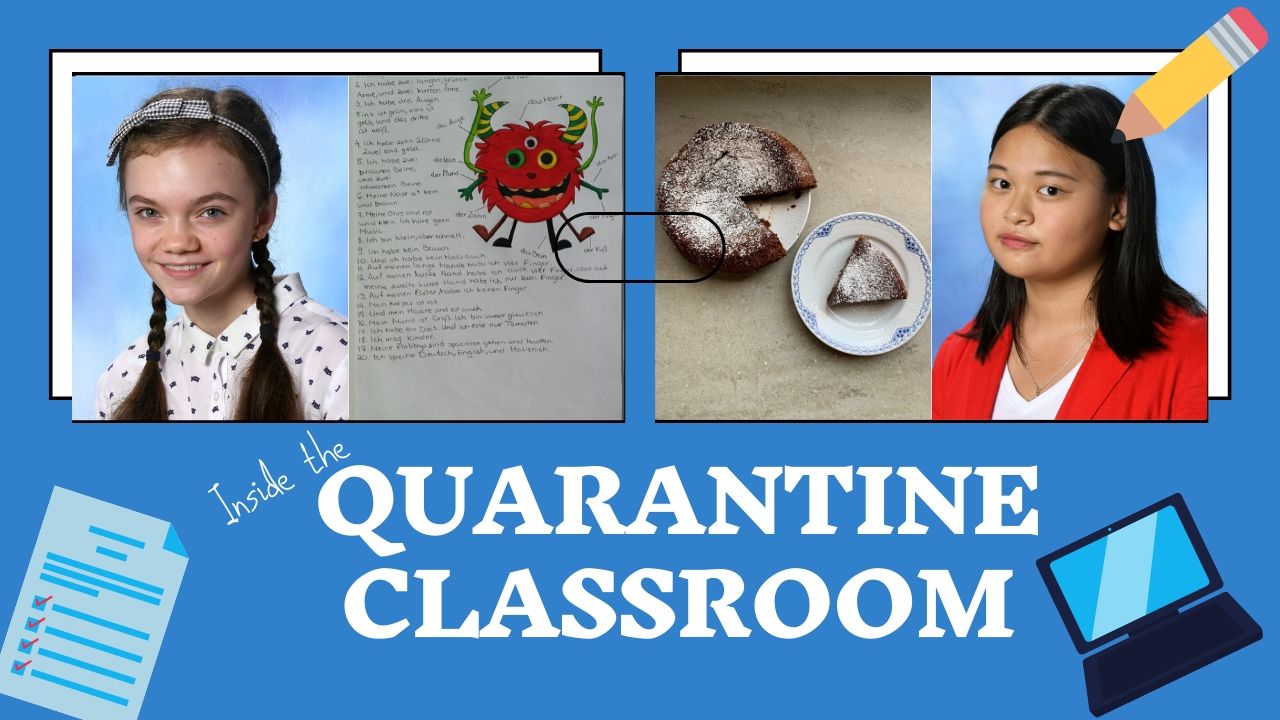 Virtual Classroom: Recent Highlights
May 14, 2020
Pre-Calculus Assignment: Statistics are a great way to lie to people or, more ethically, they're...
Virtual Learning Highlights: Weeks 1 & 2
April 18, 2020
The video below presents a few of the highlights from week 2 and 3 of AIS-Salzburg virtual...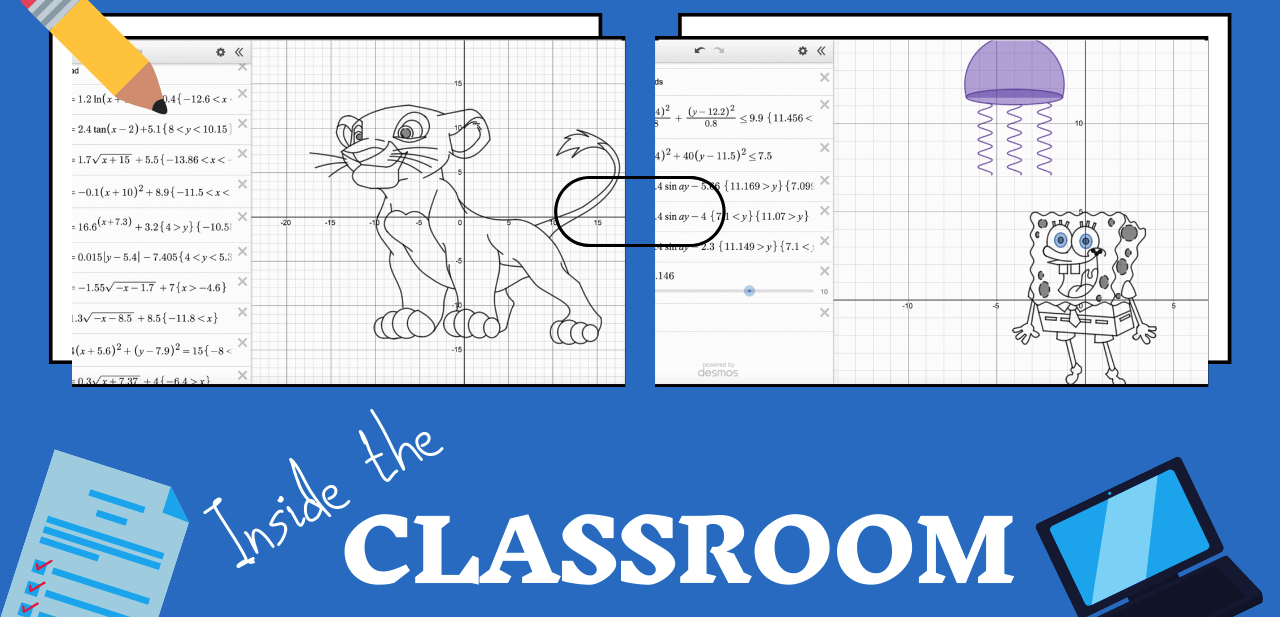 Math 11 Cumulative Graphing Project
April 9, 2020
The 11th grade precalculus class has been working on a cumulative graphing...
Virtual Learning Week 1
April 2, 2020
Highlights from our first week of the transition to online classes during the Coronavirus...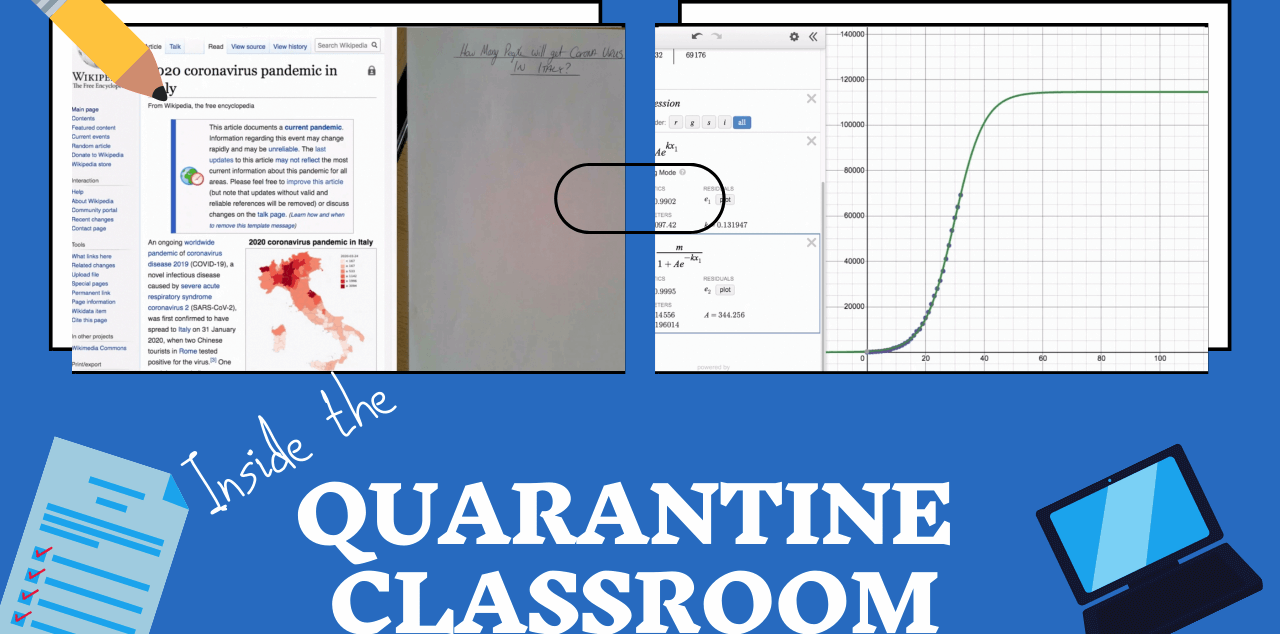 CoronaCalculus Assignment
March 30, 2020
Not only is this video super 😎, but it is endearing to hear how excited Mr Lichty gets...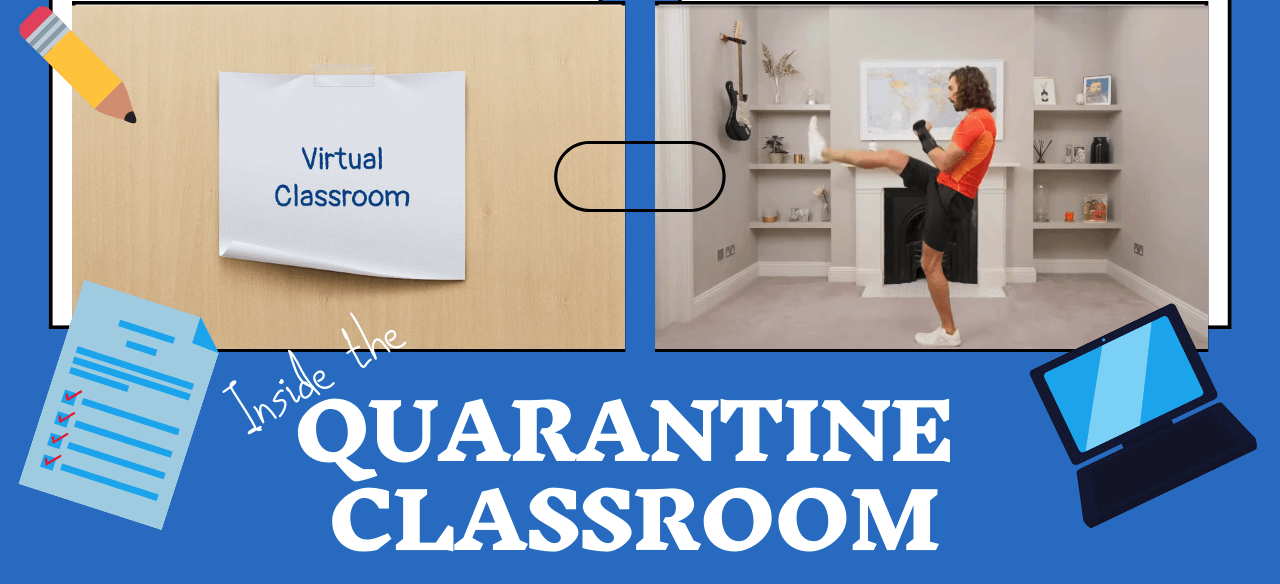 AIS-Salzburg Goes Online!
March 26, 2020
In preparation for the commencement of our online instruction on March 30th, all of our students...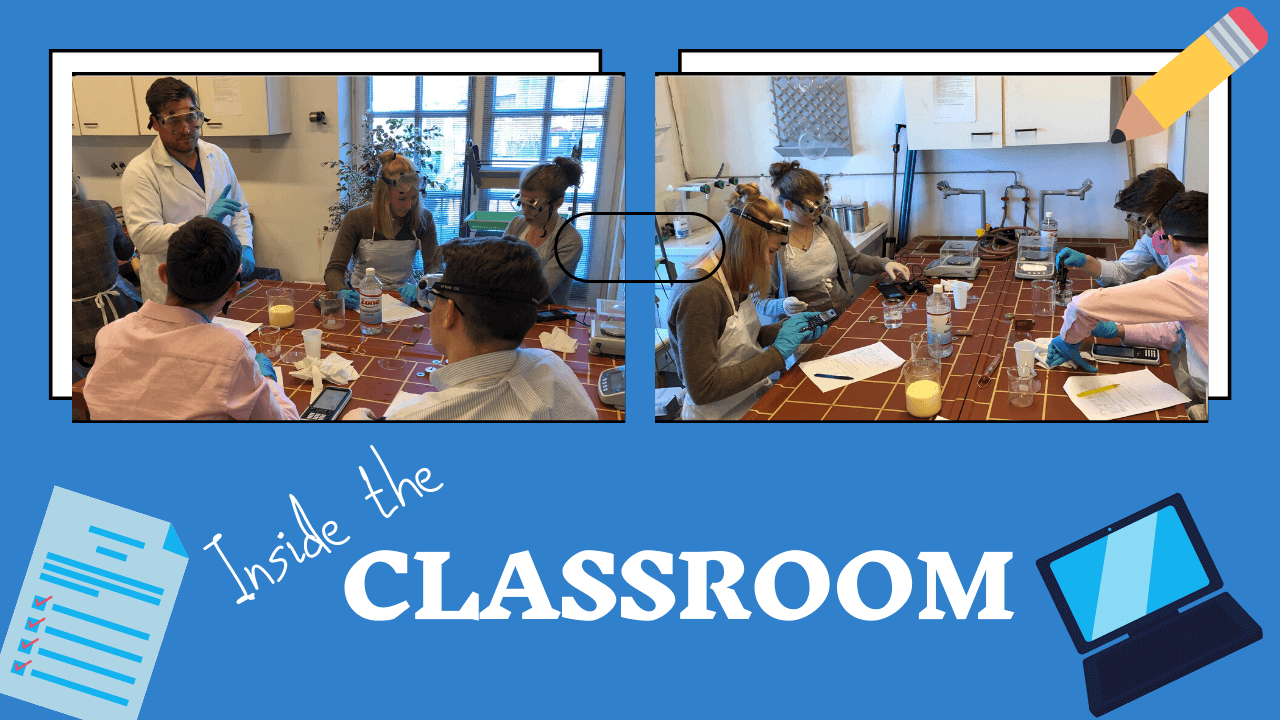 Physics Class – Investigating Archimedes' Principle
March 6, 2020
The purpose of this experiment was to investigate Archimedes' Principle for an object that...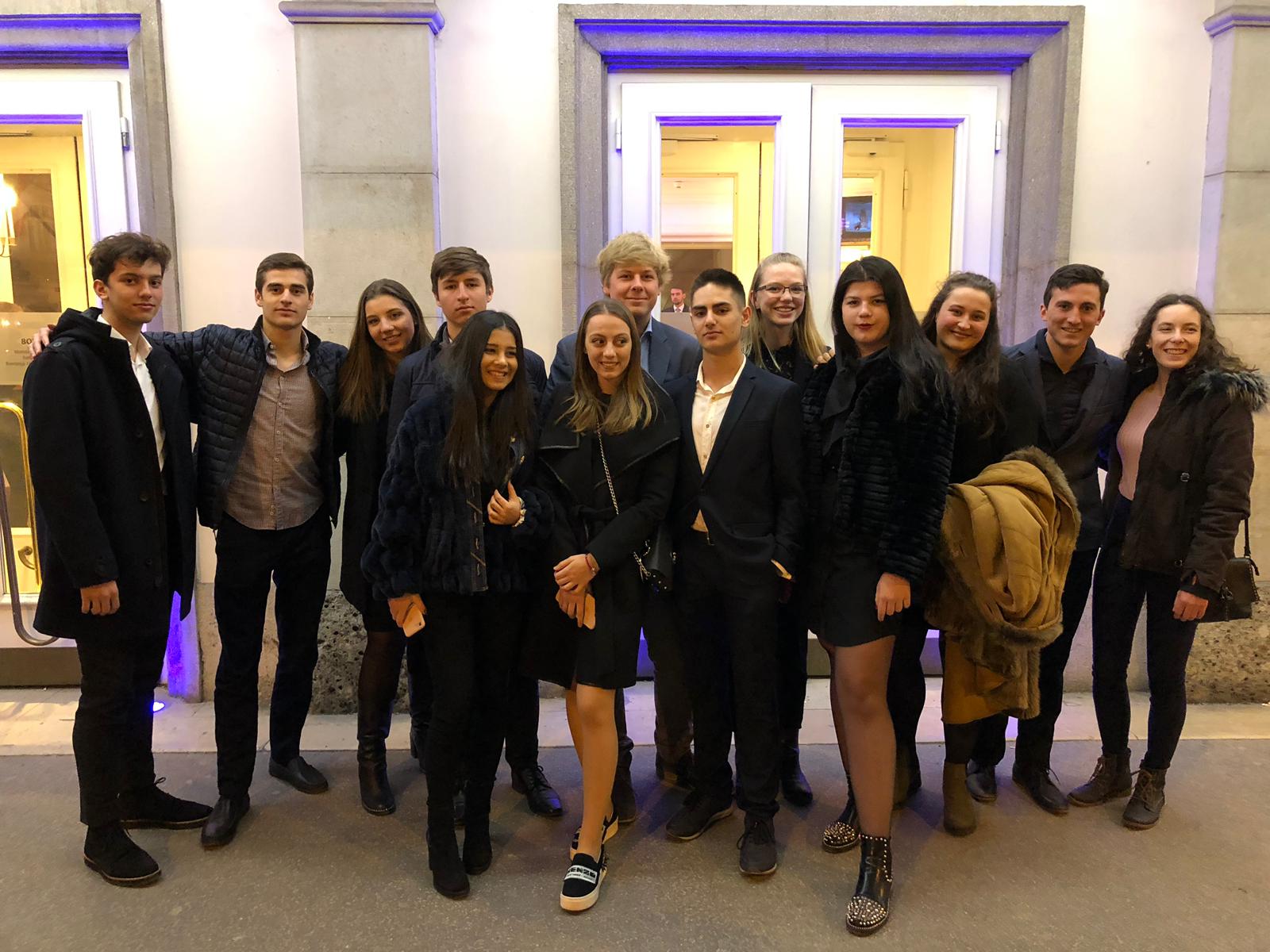 Students attend world-class theater to watch the production of Hamlet
March 20, 2019
A number of our students attended the production of Hamlet at the Landestheater this past trimester...