March 2, 2023
---
As the Barcelona group enjoyed the sites, 38 of our students chose three days of skiing and fun sporting activities in the evening for their winter excursion. With the Club Kitzsteinhorn hotel located at the foot of Schnittenhöhe ski resort, our ski excursion group was in a prime location to have a wonderful excursion. Much like the Barcelona excursion, all reports are that it went off without a hitch and everyone had a great time.
"From a staff and structure point of view, it was seamless," said activity coordinator, Kevin Fox of the excursion. "The kids were amazing. They were always where they needed to be for check-ins and departures. They were all participating, friendly and kind to each other. It was easy."
On the first day, the group was welcomed with sunny skies at the mighty ski resort of Kitzsteinhorn, a glacier resort in the Eastern Alps of Austria which reaches an elevation of just over 3,200 meters. Kitzsteinhorn provides a variety of terrain suitable for all skill levels and a number of restaurant options for lunch.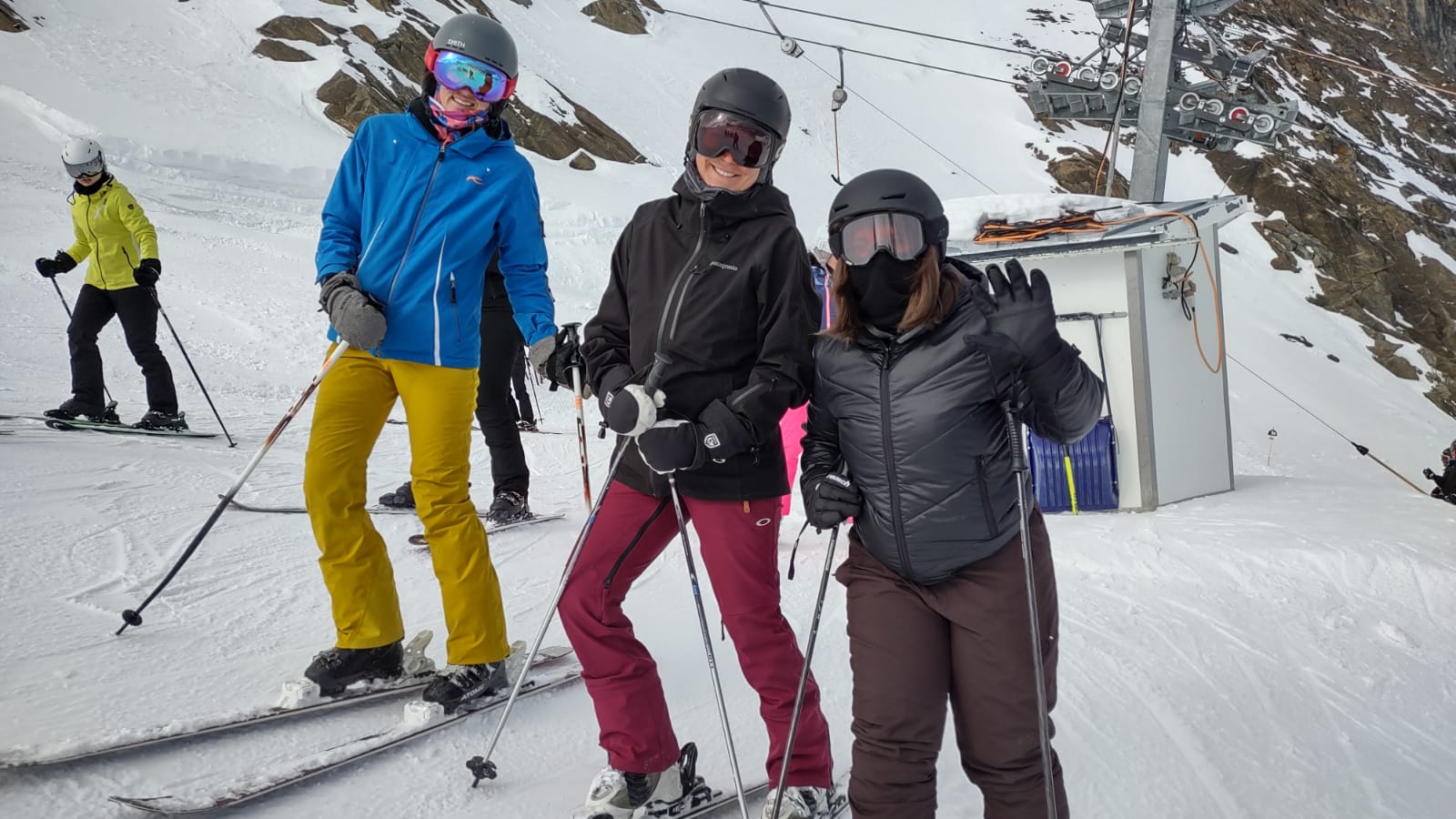 "There were some really great powder runs with trees for our more experienced kids," said Fox. 

For students who did not want to spend money at a restaurant, the hotel set up a sandwich bar in the morning so students could pack their own lunches for the day. The bar had a variety of sandwich fixings to choose from and offered juice, water, and chocolate bars to stuff with their sandwiches into paper lunch bags.

The next two ski days were held at Schnittenhöhe, which is a 15-minute walk from the hotel. On Saturday, the group was welcomed with some fresh new snow and on Sunday, there were many groomed runs with more fresh snow.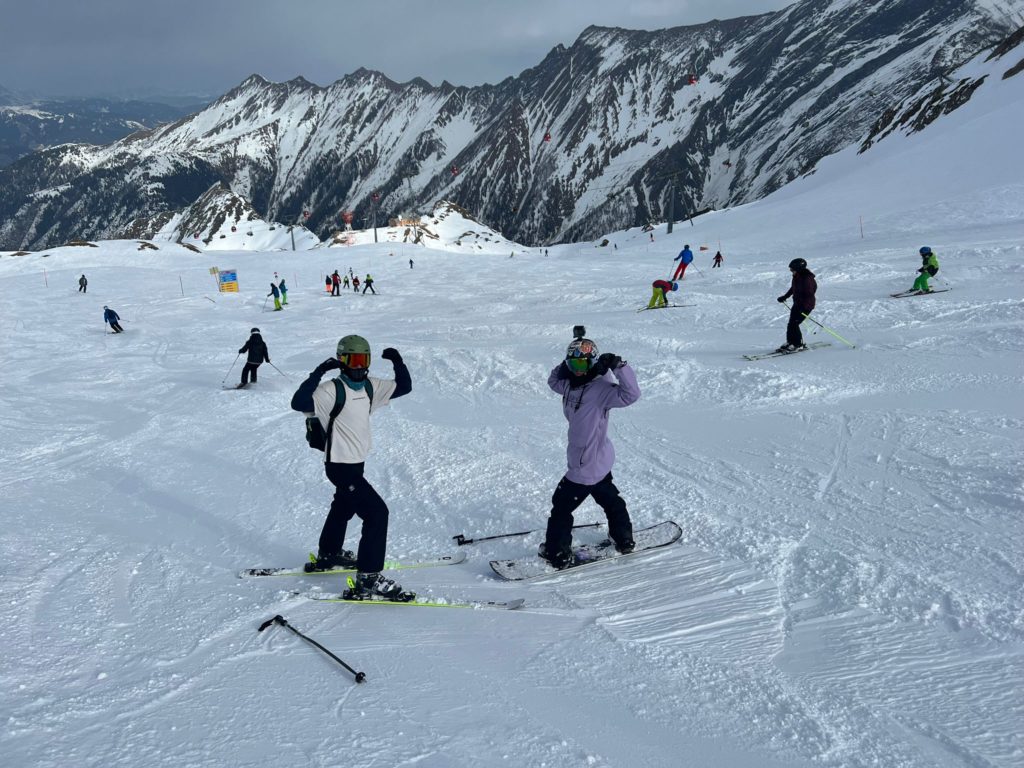 In the evenings the group took full advantage of the sporting facilities right at the hotel. Each night, there was a soccer game with about 15-20 students participating and lasting about two hours. Others preferred indoor beach volleyball while some enjoyed the trampoline room, billiards or ping pong. 

Come bedtime, there was not a single complaint as everyone was exhausted from a full day of exercise.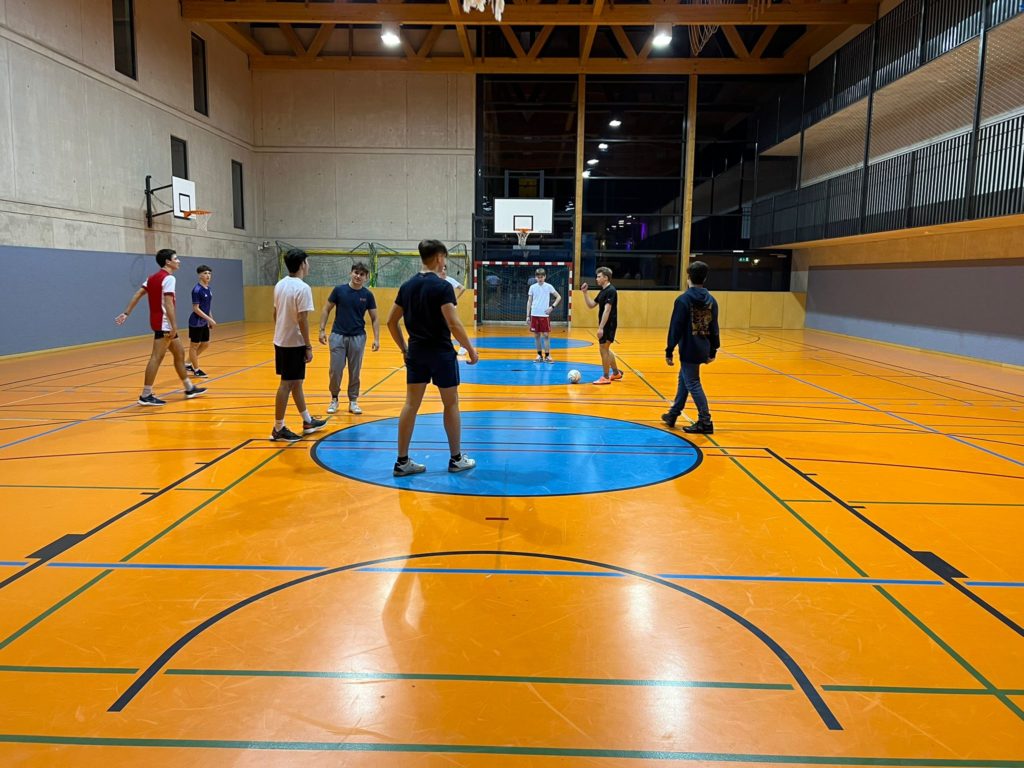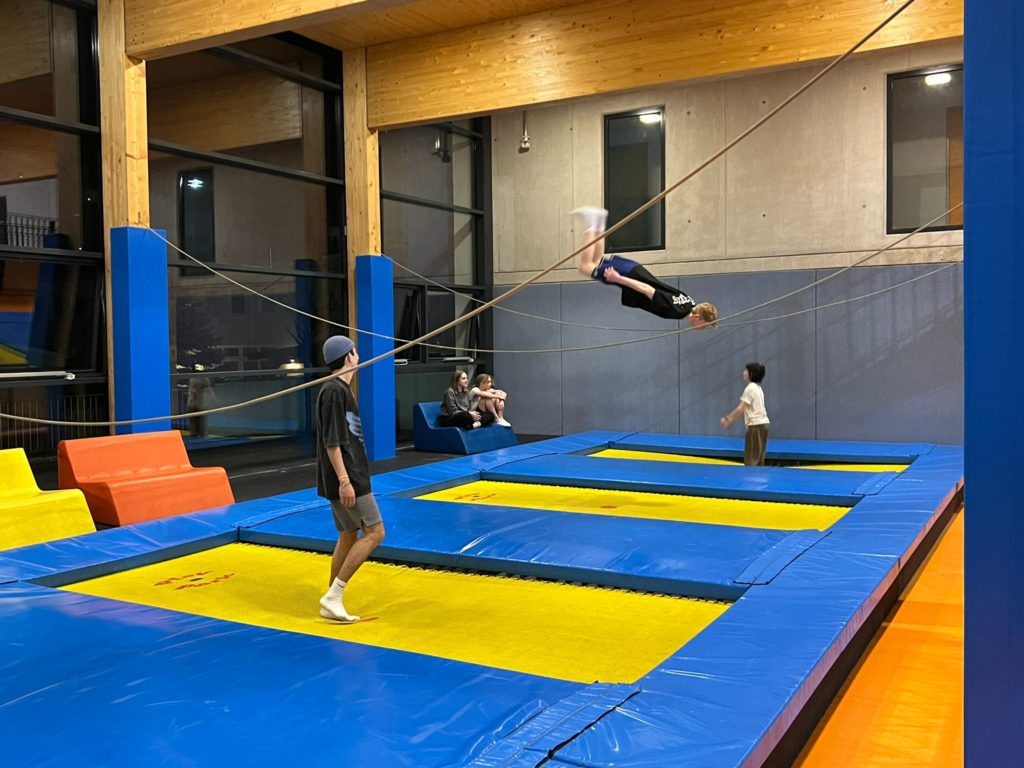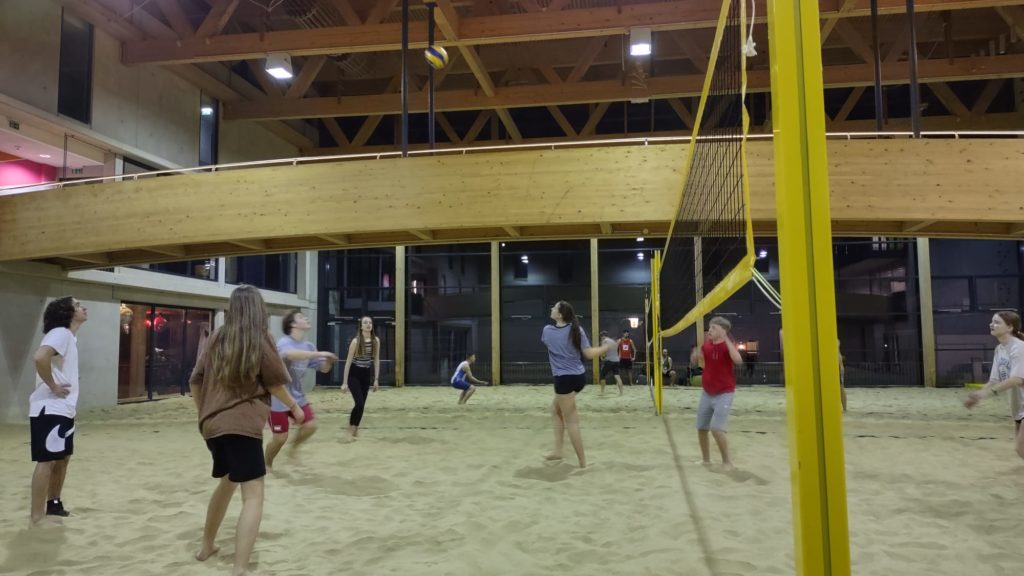 Photos: Every evening, students had their choice of multiple indoor activities directly at the hotel. 
We invite you to read some of the student reviews on the winter ski excursion to Zell am See. 
Sofiya D.

"That trip was really chill and fun. The rooms and rooming organization was actually nice and comfortable. The snow was soft and not icy, however, the resort was very crowded and all slopes and restaurants were absolutely packed, which made the lines for lifts take a while. After dinner, we got free time at the hotel where we can do lots of activities, such as volleyball, basketball, football, etc. The most entertaining for me was volleyball."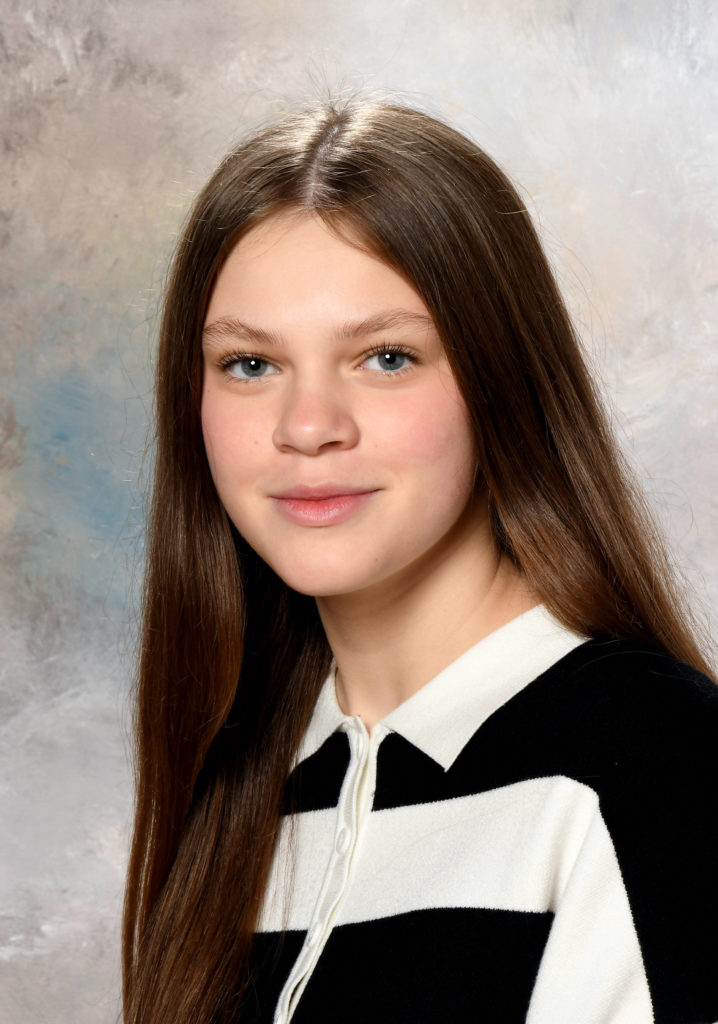 Lara B. 

"I think the excursion was really fun and entertaining. It was a great opportunity to get some rest and have some time away from school after weeks of hard work. The hotel was great, it gave us plenty of things to do. In my opinion, it is a great place to get together with friends and play different sports or just hang out in your room."