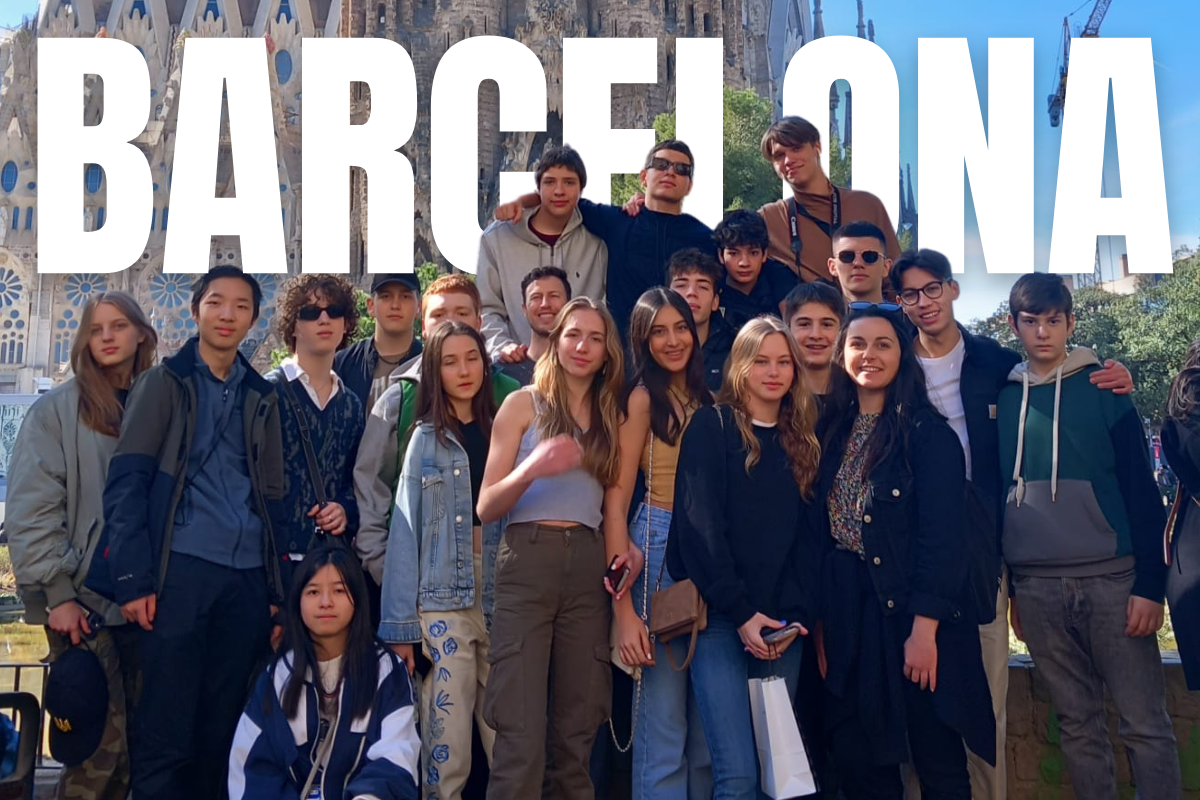 March 1, 2023
---
The winter excursion to Barcelona from February 22nd to 26th was a massive success with a nice balance of interesting activities and time to explore the city.
"The number one thing I noticed is that people were always laughing and smiling," said Dean of Students, Laura Fox, "We really enjoyed each other's company; both staff and students."
The smaller group size of 19 kids with three group leaders allowed for more flexibility in the scheduling and for leaders to break the group into even smaller sections. The small groups also allowed leaders to adapt the schedule on short notice to the preferences of the students.
On the first day, the entire group enjoyed a tour of the FC Barcelona museum and stadium, which the students really loved. The tour included stops at the locker room, the press room where coaches and players speak to the press, and even a visit down to field level.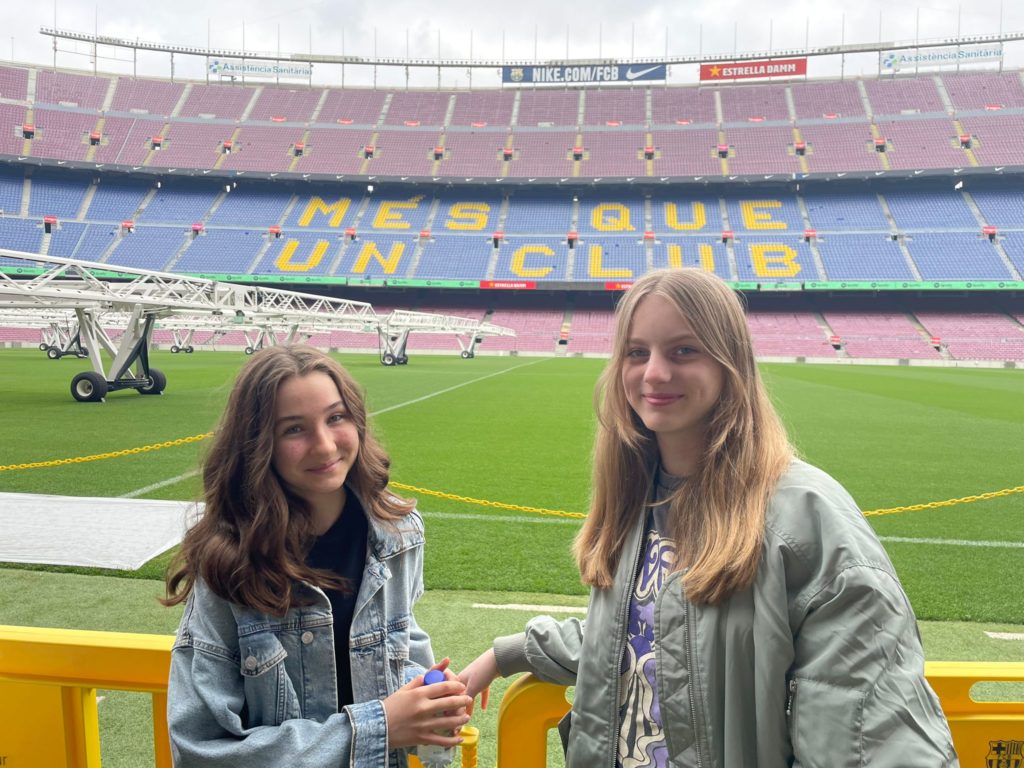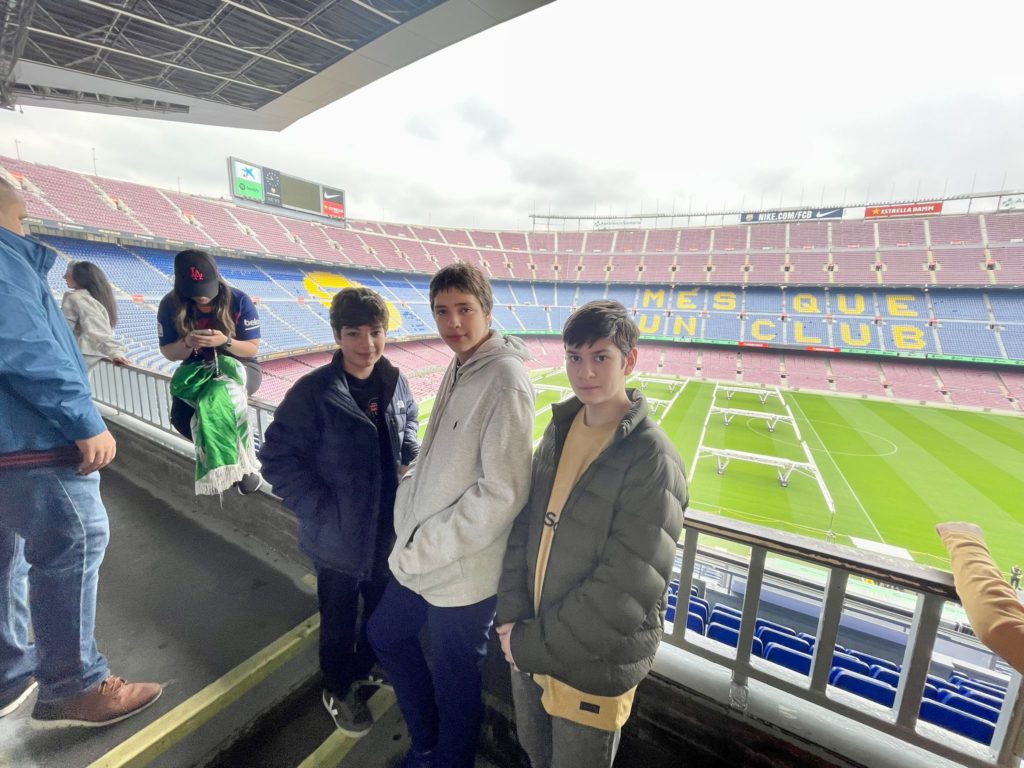 Photos: Students enjoyed a guided tour of the FC Barcelona museum and Sstadium
Another popular activity was the Dali Exhibit, where students experienced immersion in audiovisual projections, augmented reality, virtual reality and holography. The Big Fun Museum of Illusions was probably the biggest hit amongst students as they posed with various exhibits (see photos below).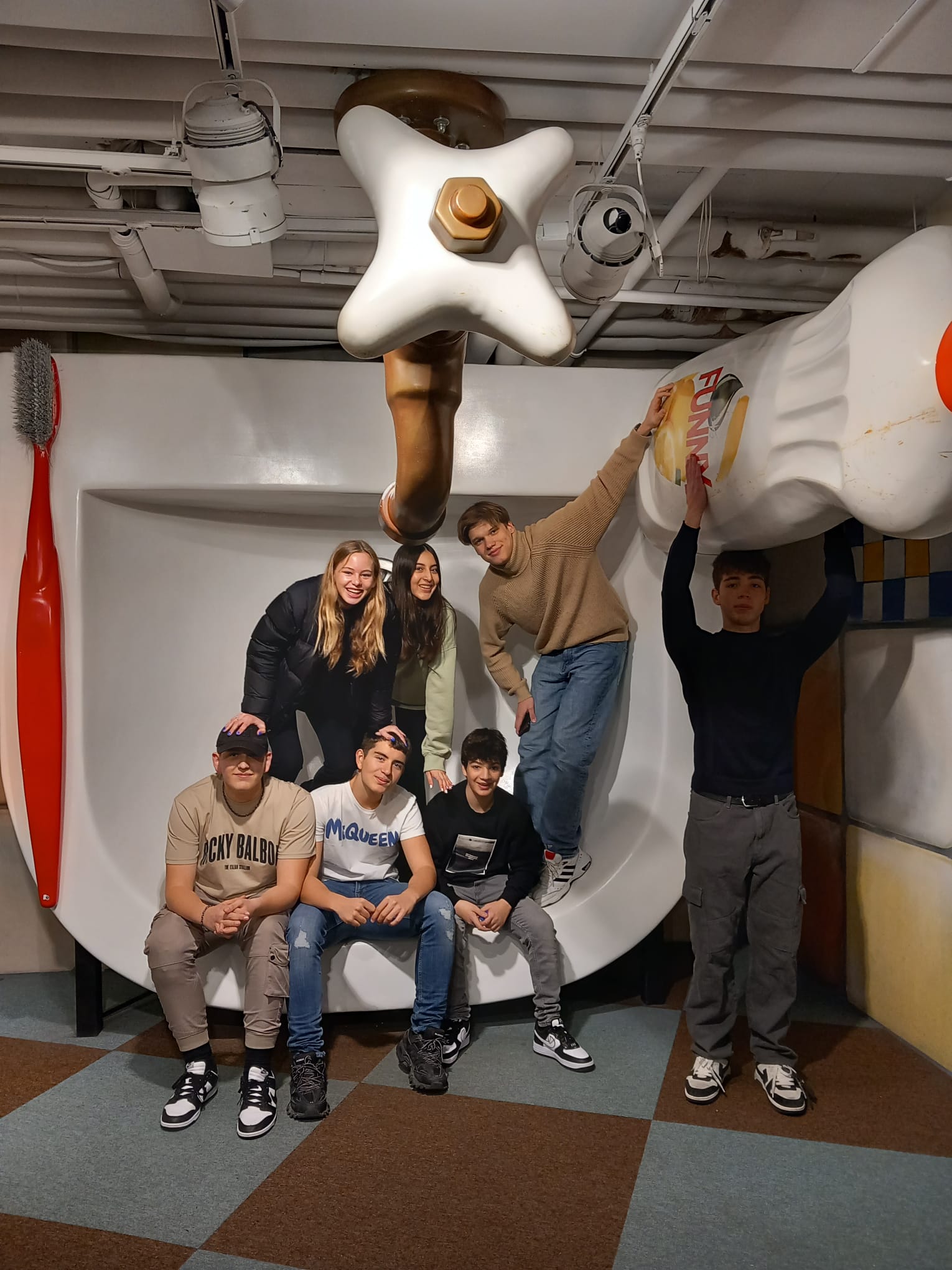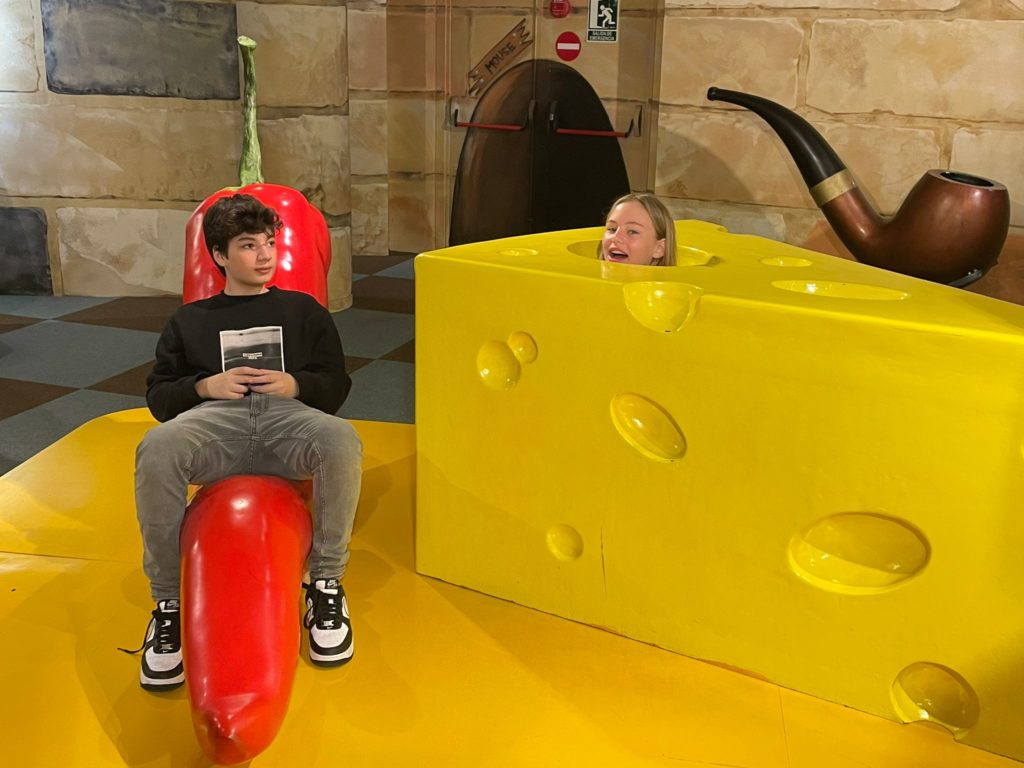 Photos: The Big Fun Museum of Illusions was a hit amongst the students
Other memorable activities included a scenic boat tour of the Las Golondrinas port and coast, the Cosmo Caixa Science Museum, the L'Aquàrium de Barcelona, a walk up to the Montjuïc Castle, and the Poble Espanyol. 

Mixed in were two guided walking tours, allowing for our group leaders to take a mental break. The first guided walking tour was to the Gothic Quarter, which featured many beautiful medieval structures and some of Barcelona's most important political buildings. The second was the Gaudi walking tour, where the group viewed the many great structures designed by famous Spanish Architect, Antoni Gaudí. This included one of the most famous tourist destinations in Europe, the Basílica de la Sagrada Família (see cover photo at the top).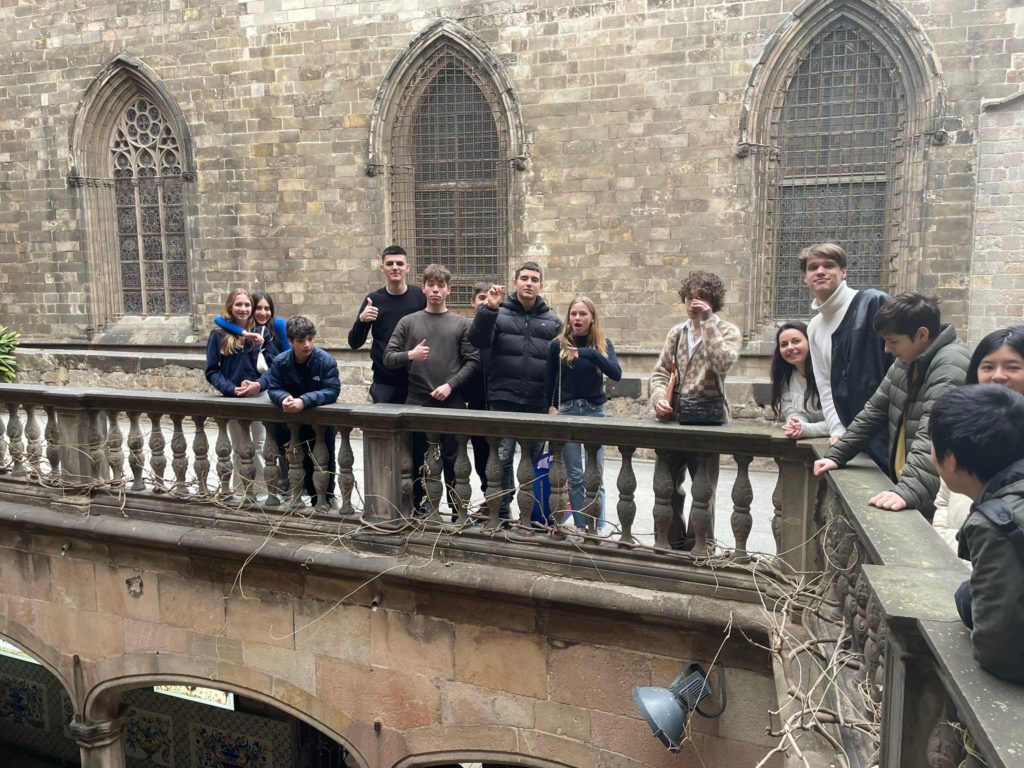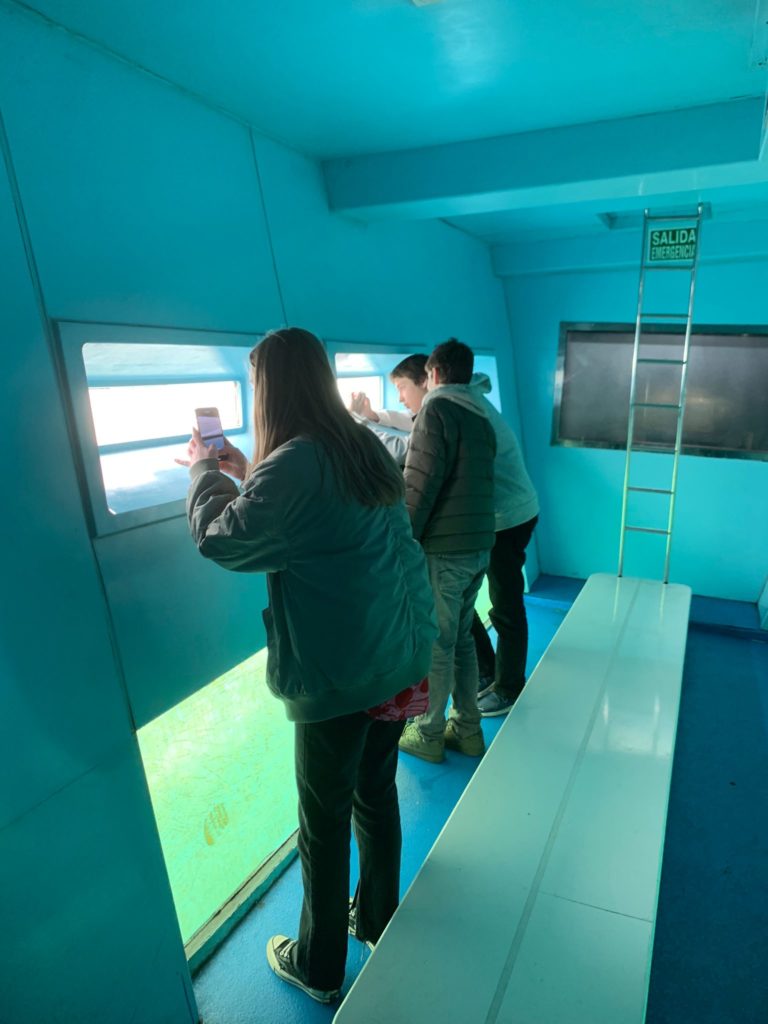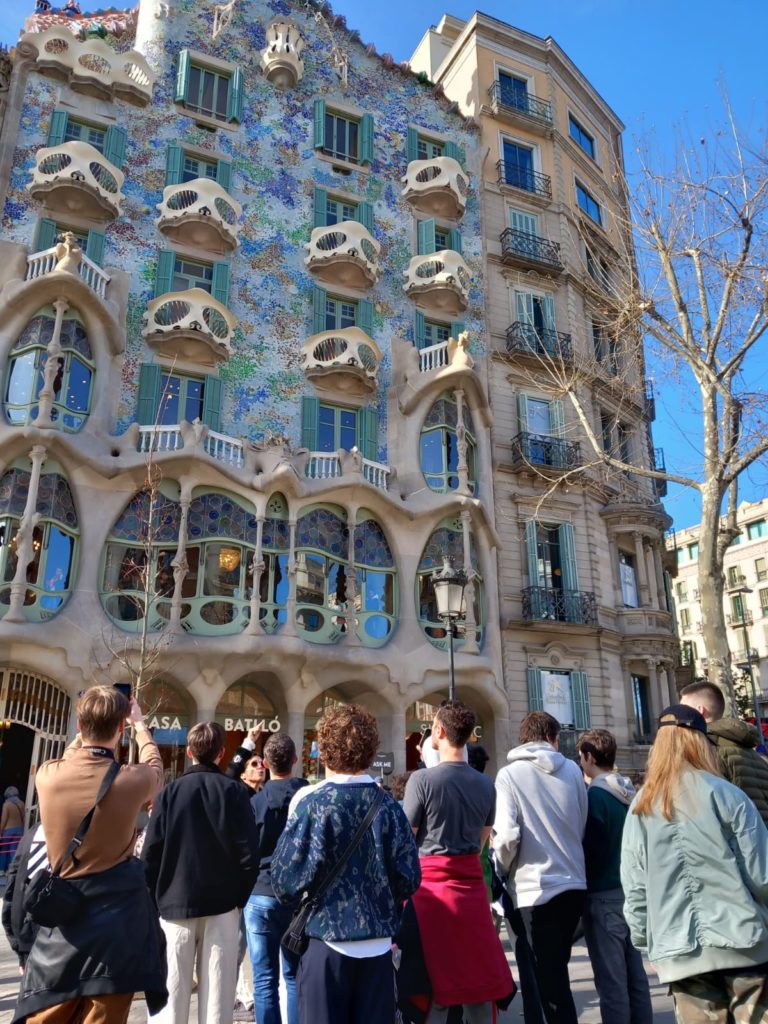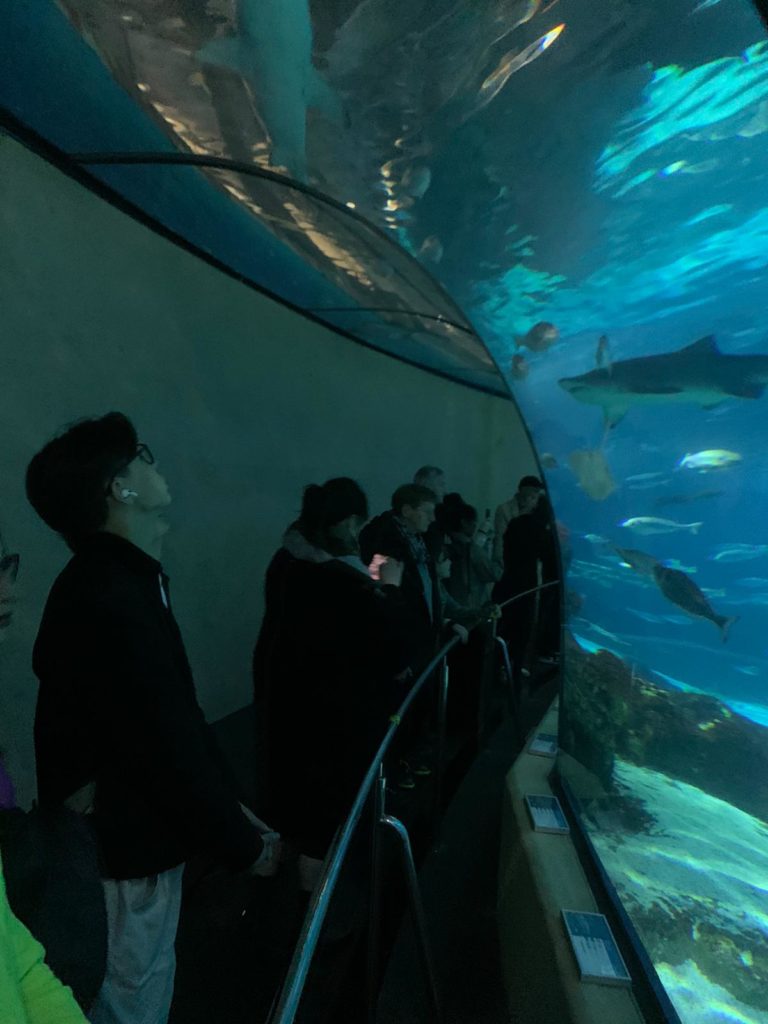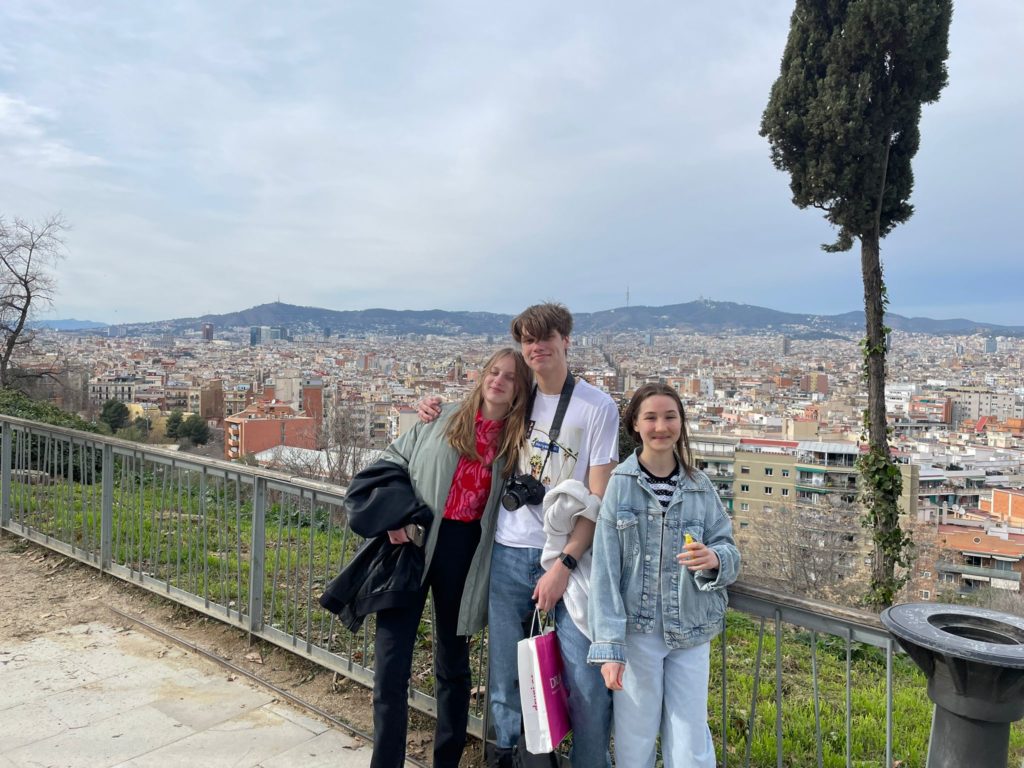 Photos: The small group size on the Barcelona excursion allowed group leaders to offer students a variety of options for sightseeing by breaking into smaller groups.
The evening dinners were also a hit with the tour company organizing each dinner.

"We ate at a different restaurant each night," said Fox. "One night we had tapas, burgers another night and pizza another. The kids really enjoyed that."

Aside from the beautiful sites and fun activities, the smoothness with which this excursion unfolded had a lot to do with the nice weather, ease of public transport, and the fact that the group had many Spanish speakers stepping up to help with guiding.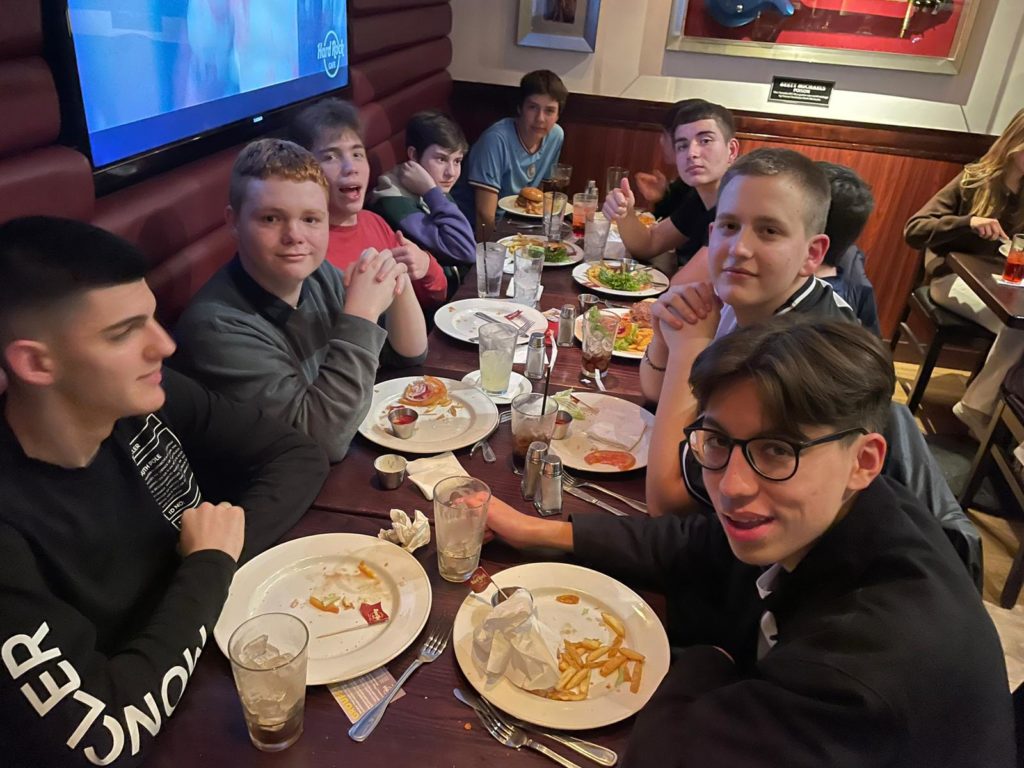 Photo: The students enjoyed a burger and fries at the end of a day of sightseeing and fun in Barcelona.