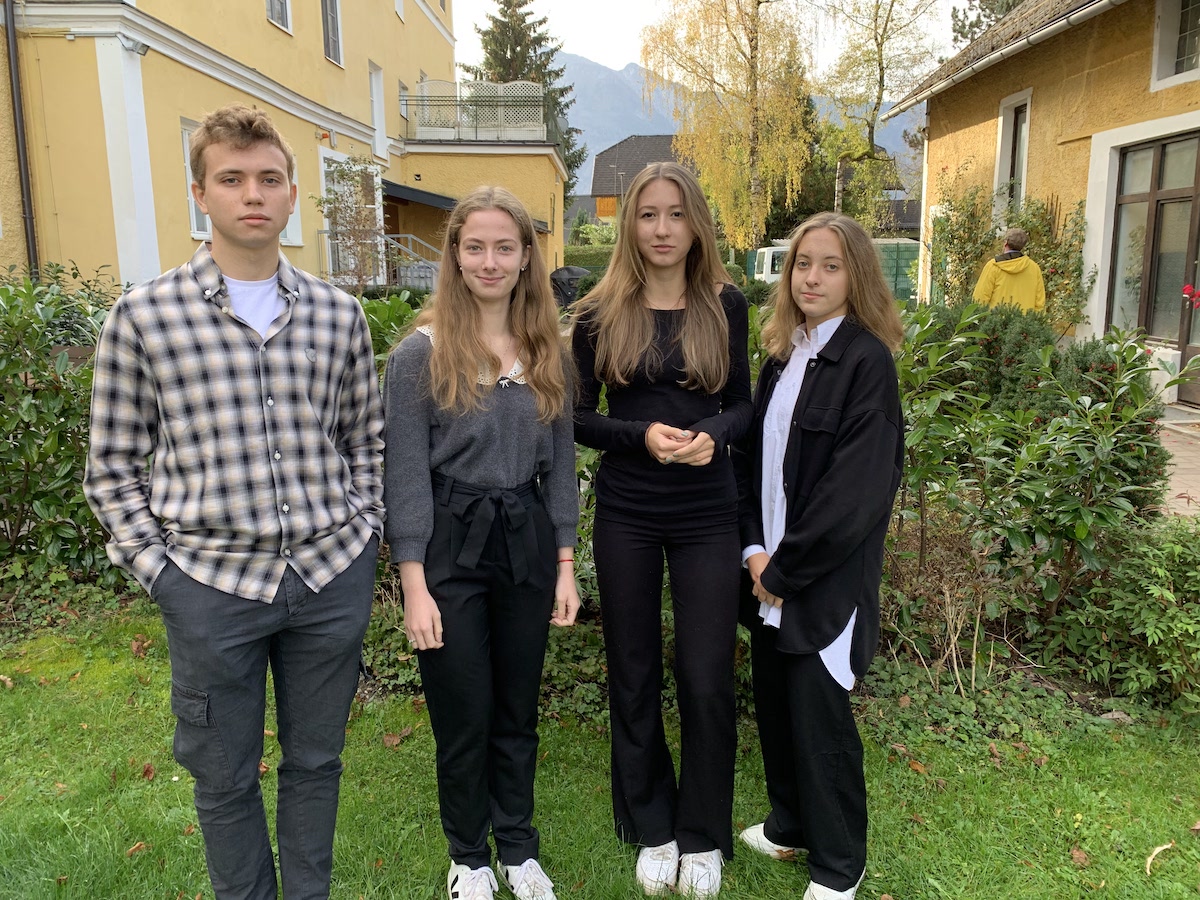 November 7, 2022
---
We are excited to announce our 2022-2023 AIS-Salzburg student government! They are as follows:

President: Ines F.M.
Vice President: Dima P. and Milla S.
Treasurer: Carolina H.
Class Representative for grades 10 – 12: Vlasta Z.
Class Representative for grades 7 – 9: Lara B.

The top priority of the student government for the 2022-2023 school year is recycling. They have made great strides thus far, including the installation of recycling containers in each of the boarders' rooms: a major upgrade from the previous system of 'all-in-one'. Currently, they are working on a trash pick-up schedule and decorations promoting recycling. With the help of volunteers, the student government will also construct a compost system which will be utilized by the school's kitchen staff as well.

The student government meets every second Wednesday after school, while on off-Wednesdays, they will collaborate with the community service committee.

"We hope to leave a lesson for future students in recycling. The biggest community concom the most, so reducing trash volume is our goal as well," said student government president, Ines F.M.

Stay tuned for more insight into the year's student government initiatives.