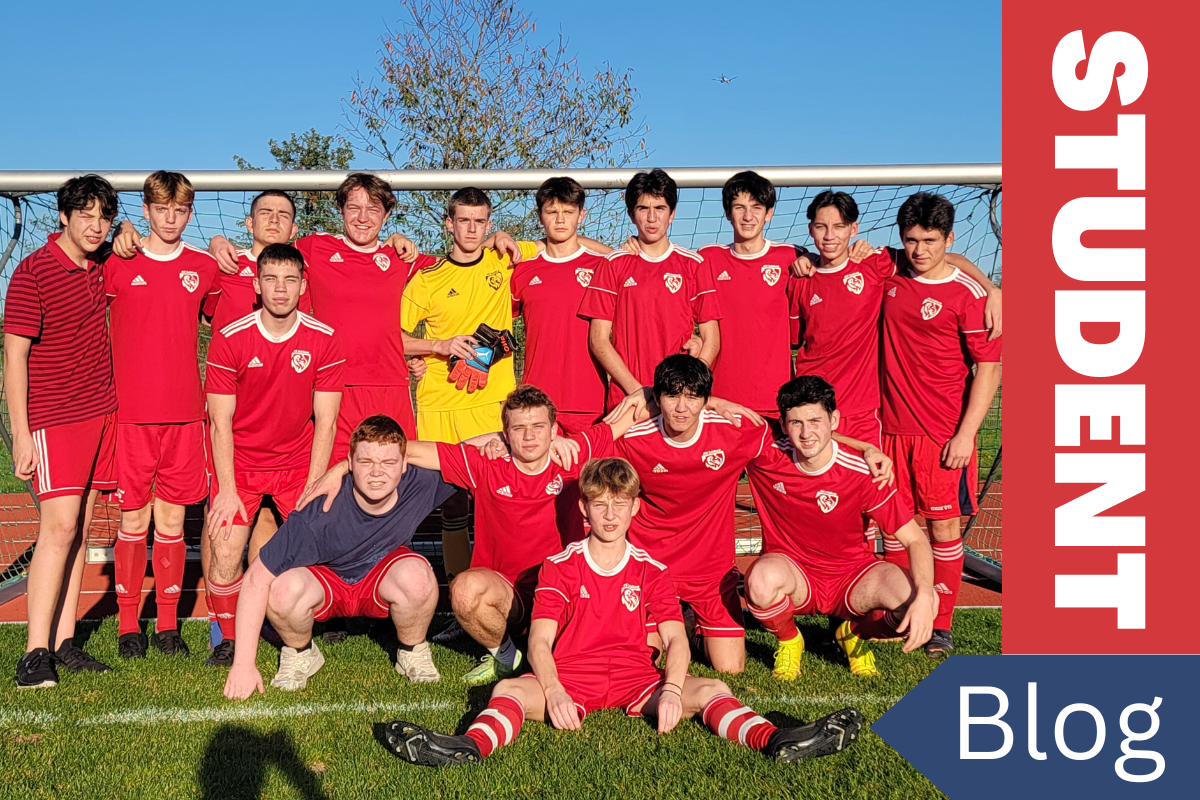 March 27, 2023
---
By, Chantal S.
Edited by, Teodora S.
Team sports at AIS-Salzburg are very exciting. We play 3 different team sports throughout the school year: soccer and volleyball in the fall and basketball in the winter. AIS-Salzburg teams often travel to participate in Danube Valley Athletic Conference tournaments held in Budapest, Vienna, and Bratislava. Also, an invitational boys and girls basketball tournament is hosted annually by our school, which many of the students look forward to either playing in or attending as a spectator.  
The sports teams this year started off on a good note in the fall, with a large number of talented athletes signing up to play volleyball and soccer. From that day we knew this would be a good year for us. After only a few practices there was already a great deal of improvements in both our skills and teamwork and we were soon ready for competitions.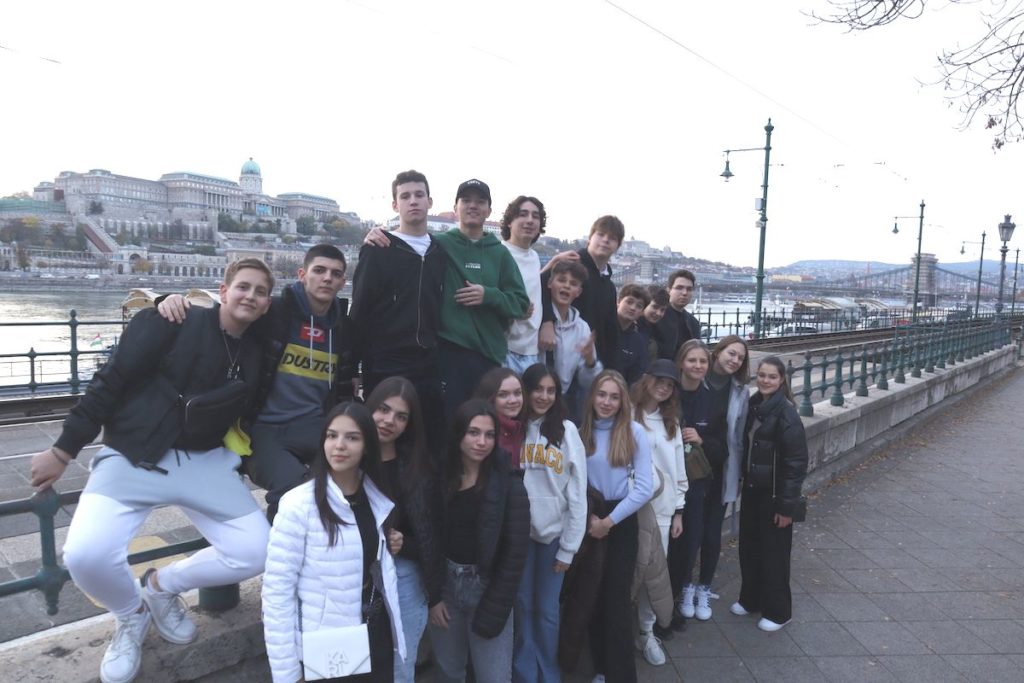 Photo: The boys' and girls' volleyball teams enjoyed an early November evening out in Budapest before the DVAC Championships the following day. 
This year the soccer team was very successful and won first place in the junior varsity boys' soccer tournament in Vienna. The girls' volleyball team also had a successful season and even competed at the varsity level, but sadly did not place. The boys' junior varsity volleyball tournament in Budapest, on the other hand, was a big success as they won 1st place!

Recently the boys' and girls' basketball teams both attended the invitational varsity basketball tournament hosted by the International Christian School of Budapest. It was a real challenge for both teams. Sadly for the boys, the challenge was a little bit too big and the team did not place. The girls' team, however, earned 3rd place overall in the tournament. 
Video: Highlights from the DVAC Varsity Boys Basketball Championship on March 11th in Salzburg. 
Over the course of the fall and winter seasons, the athletes learned how to work together as a team and more importantly, to work together with others toward a common goal. Although a lot has happened this school year, the fun is not over yet, as our volleyball and soccer teams are starting up again in the spring!