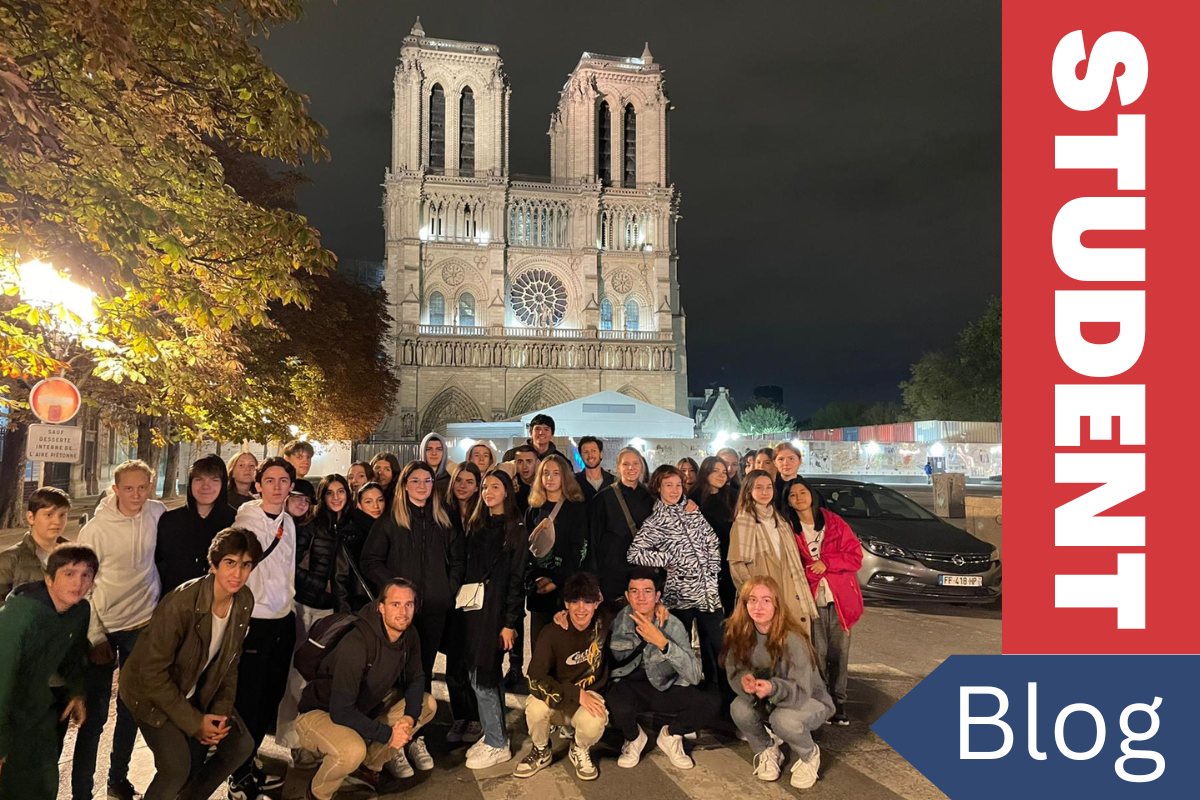 October 10, 2022
---
By: Chantal, Paul, Anna L., Lars, Milan, Vili, Vico, and Richard.
Paris is one of the most known cities in the world. There are a lot of famous museums, sights and monuments to see. Some of the most famous ones are the Louvre, the Eiffel Tower and Notre-dame. Paris is a magnificent city with amazing architecture and a fascinating story that our tour guide told us during our bus tour trip. 
Based on the interests of the students, we chose the activities that we would like to do in Paris. The trip to Paris was very tiring, it was a 14 hours bus ride. However, the trip was filled with stops of varying lengths every two and a half hours. We spent five days in Paris and they were unforgettable. Every day we attended activities, most of them were for cultural development. We visited some modern and ancient art exhibitions and more popular types. We also toured the Marie Curie Museum located in her former apartment.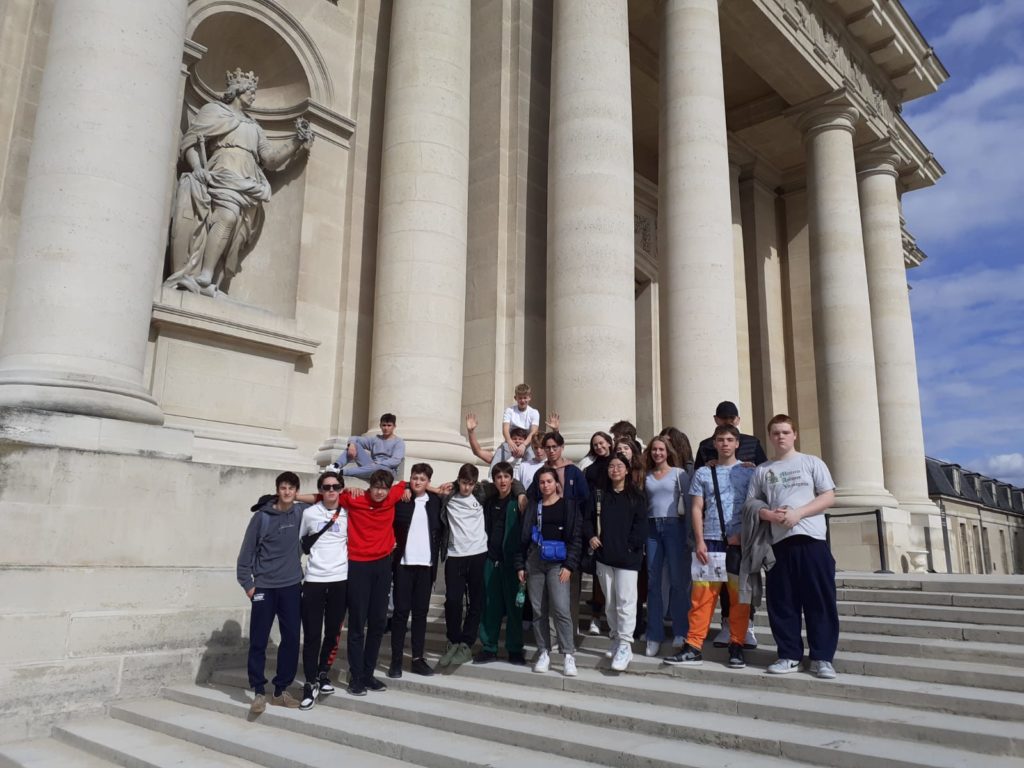 The most memorable for some students was the first day, because they saw the Eiffel Tower for the first time. We were allowed to go up to the second floor of the tower, where we could spend 2 hours and we saw the eiffel tower sparkle. This monument was one of our favorite places to take pictures. Sadly, one of the days our school went to the Eiffel Tower it was closed, because of a strike. The rest of the students went on the boat trip and experienced a magical view of Paris at night and a light show. 
On the last evening in Paris, all 90 students went to the Louvre; some of us loved it while the others, not so much. The "Mona Lisa" was the painting everyone was excited about, but also the most disappointing one.  
At the end of the evening excursions, students were given a choice: go to eat or return back to the hotel. Thus, everyone was satisfied and did what interested them.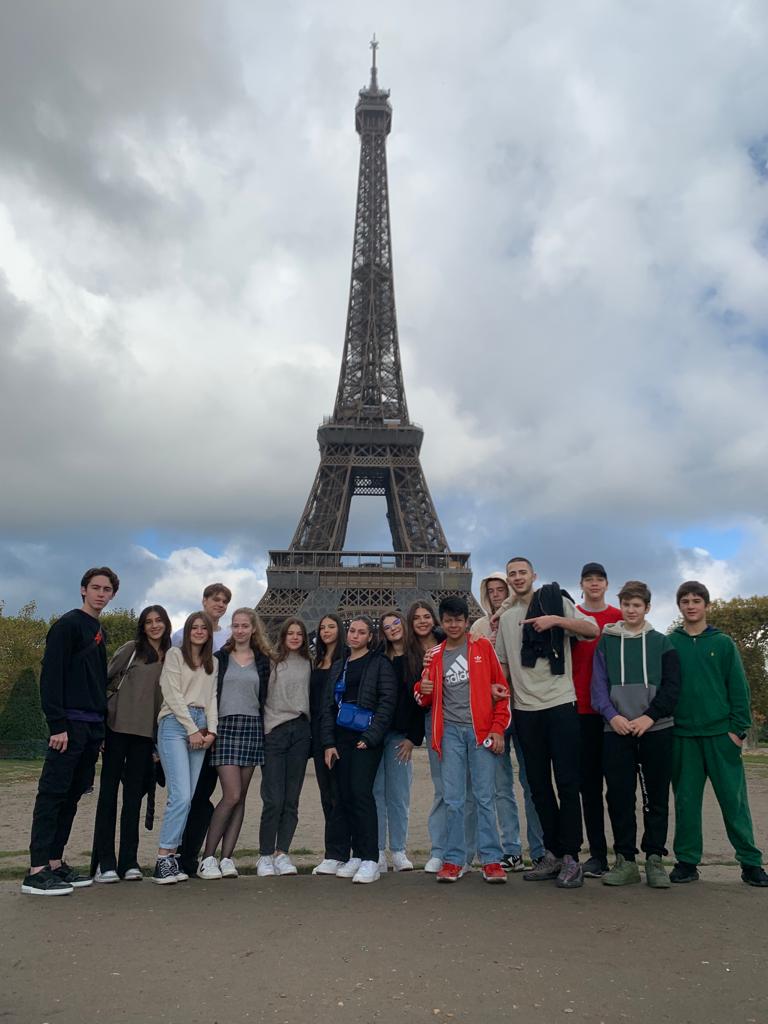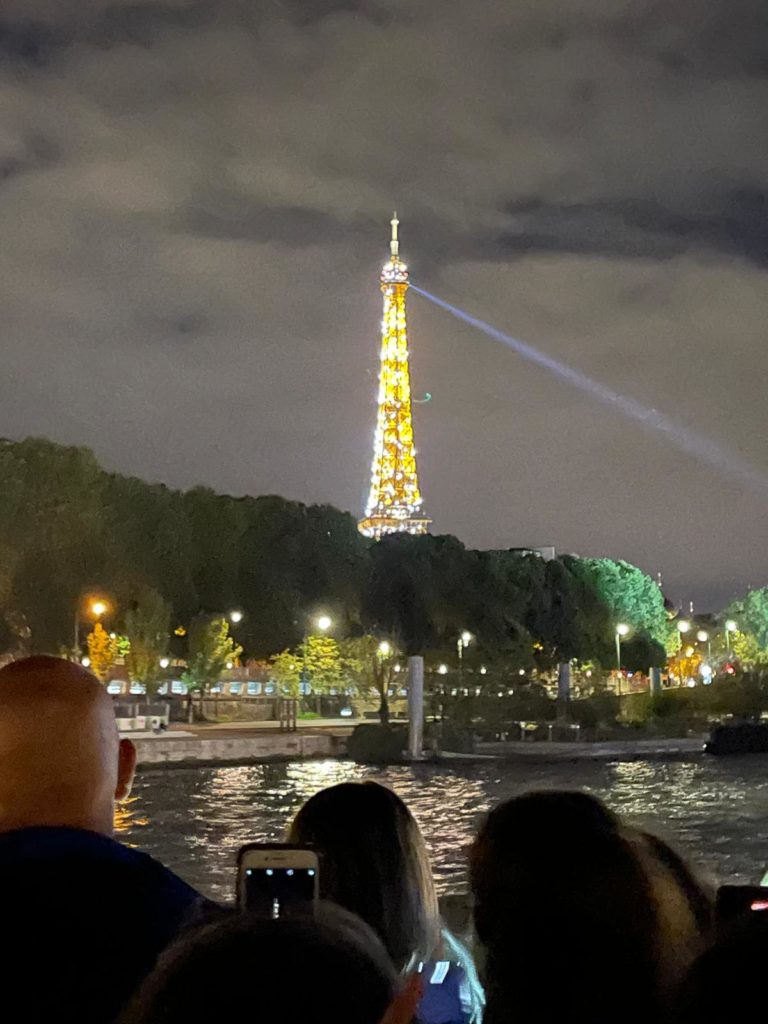 Paris is known for its great food. On every street corner you could find a macaroon or crepe shop. One really popular street food is Kebab, a delicious food that many students bought during the excursion. Not only is it tasty, but also convenient as you can buy it almost everywhere. While we had very little time after our activities, we were able to get a meal late in the evening. Kebab was a great choice because it can be ready in less than 5 minutes and is also really cheap, being around 7 euros. 
Probably the most popular food on the street were crepes. Everywhere we went, Parisian crepe shops and stands followed us, attracting almost everyone on the Paris excursion. Day or night, the pleasant smell of warm crepes filled with nutella and strawberries made everyone stop what they were doing and convince the RA's to get one. The friendly staff made it even more pleasant to buy a sweet and appetizing crepe.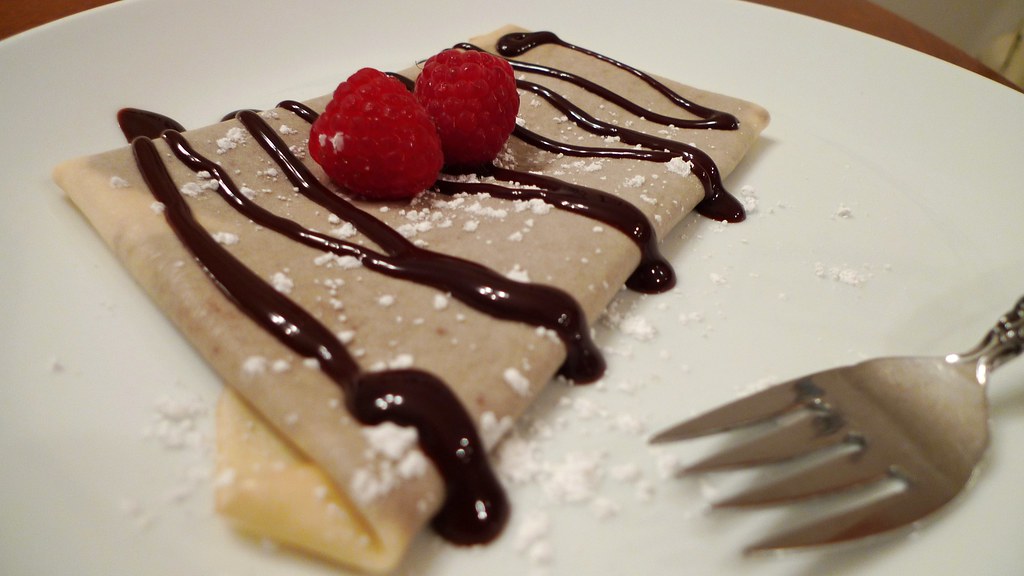 Paris is also known for their delicious pastries such as macarons, croissants, eclairs, and escargots (a spiral pastry usually mixed with bread and raisin). They are a delicacy in France and are all well known around the world. You can find them in most Parisian bakeries and that's where they are also known to be best. The pizza in Paris is pretty good. You can get a whole pizza for only 5 euros next to Galeries Lafayette. The pizza that we bought was one of the best pizzas I have ever eaten. All the people that bought it from there, were surprised how good and cheap it was.
Paris is a great place for shopping, it has a lot of various Shopping places, malls and shopping streets. It's well known for being the main marketing center for a lot of Famous Companies such as Louis Vuitton, Yves Saint Laurent and Off White. It houses many of the headquarters of the companies, the most well known probably being Louis Vuitton. 
One of the most famous streets is the Champs Elysee, it houses a lot of the famous brands.
It's a street that is pictured on a lot of the post cards, probably the most well known street in Paris.
There are not only high fashion, expensive brands, but also more affordable brands, such as Sephora, Zara and Nike. The official PSG store, which is the Paris Soccer team, is also housed there. If you are not only into clothing, but also jewelry, you came to the right place. Jewelers such as Cartier, Maboussin and Tiffany & Co can be found on the avenue.
You should also remember that Paris is a costly city to shop in for clothes. The difference in the prices of things was huge compared to Vienna, for example. Everything there was at least 10% more expensive if you ask me; shopping there is not worth it.