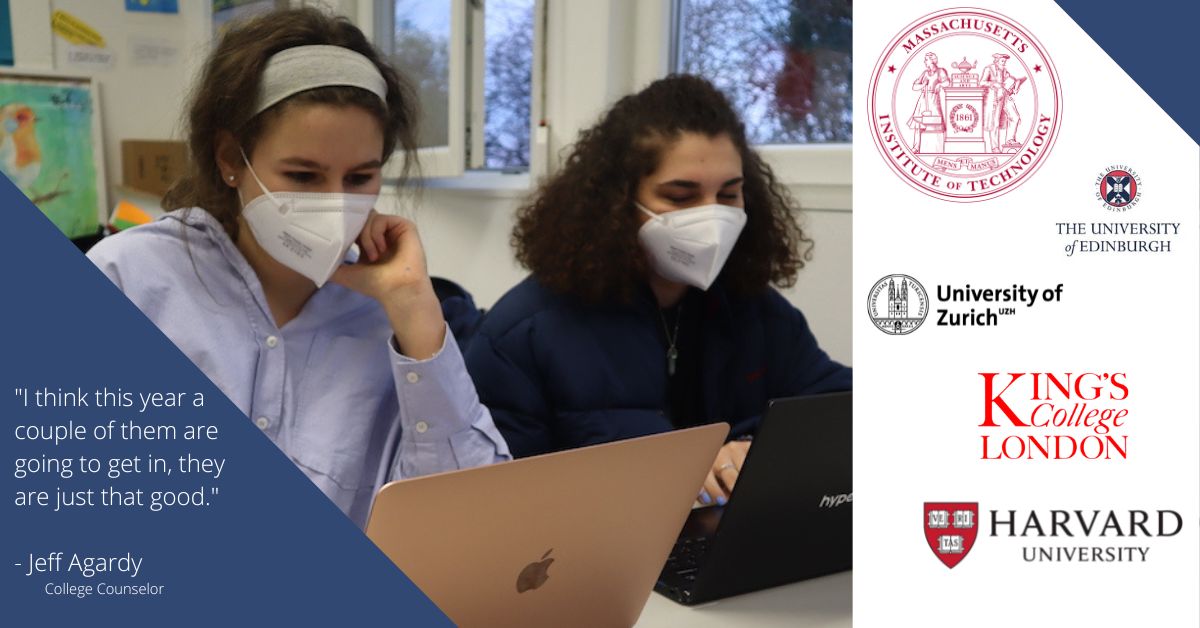 January 21, 2022
---
Senior students at AIS-Salzburg are feverishly filling out college applications since their return from break, especially those applying to schools in the U.K. where there was a January 15th deadline. Senior Austrian student Diana applied to colleges and universities in Ireland because she finds them more affordable and less competitive than other colleges and universities around the world where the instruction is in English.

"I am applying to Trinity College, the Technical University of Dublin and the University of Cork," said second-year AIS-Salzburg student Diana of her first university applications. "I want to study either Nutrition and Dietetics, Psychology, or Philosophy and Classical Civilizations."

College placement counselor, Jeff Agardy, is responsible for assisting students in the college selection and application process.

"I have received guidance from both Mr. Agardy and Mrs. Kasberger on what to study and where. They are always available, I just go to their classroom after school when I need help," said Diana of the support she receives at AIS-Salzburg with college applications. 

Mr. Agardy is particularly excited about the class of 2022 which features five seniors currently with GPAs of over 4.0 and many that are applying to top universities and colleges. 

"We have a very, very talented senior class. They are ambitious with their college and university plans, some are applying to the very, very best colleges and universities, especially in the USA," said Agardy with excitement in his voice. "I think this year a couple of them are going to get in, they are just that good."

This includes Andi, who applied to MIT and was granted an interview and is still in the running. Barbara has applied to Harvard, Columbia, Northwestern and Brown universities.

"Those two at the top of the class are two of the most talented students we have ever had here," added Agardy.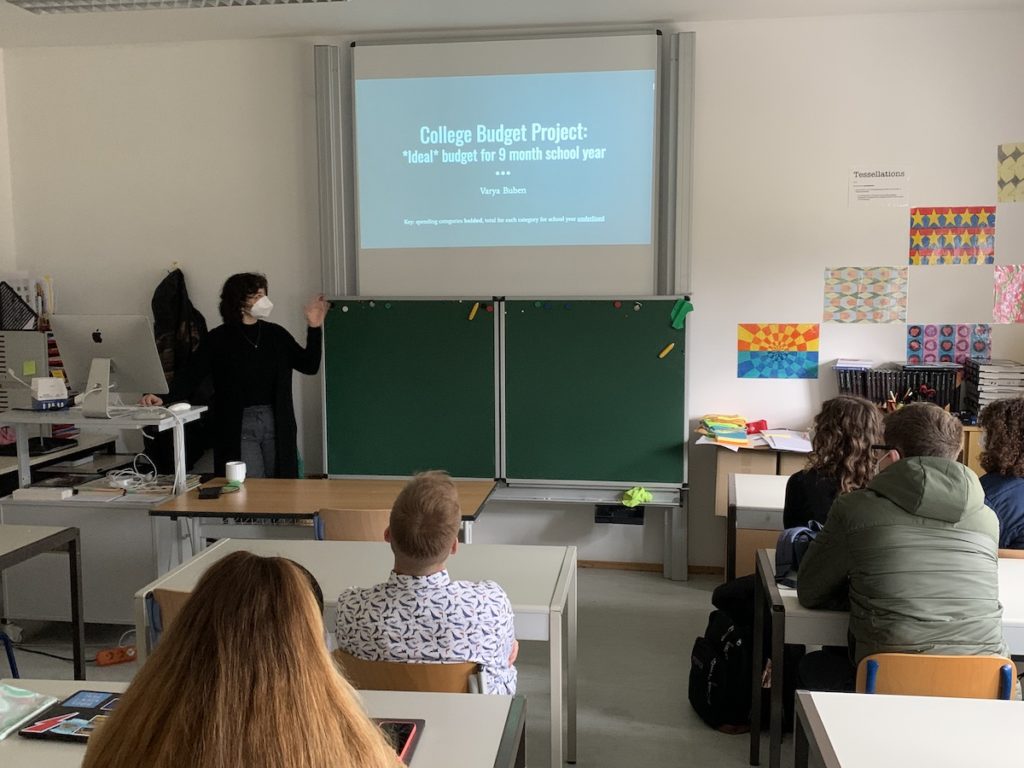 Four students have applied to universities in the U.K including the University of Edinburgh, Royal Holloway University of London, London School of Economics and Kings College London. 

"One of the students, Jennifer, has already been accepted to Royal Holloway University to study veterinary medicine," beamed Agardy. "She was accepted way back in November."

A couple of students have applied to a top technical school in Switzerland called ETH Zurich and others have applied to schools in Spain and Holland. Senior student Claire was recently accepted to study applied sciences in Norway at Nordfjord Folkehøgskole. 

A number of students are waiting to apply to schools in Germany and Austria which only accept applications in the summer. 

"They (the applications) are really spread out all over the place this year," said Agardy of the applications submitted thus far. 

During the junior year, formal counseling of individual students is carried out by Agardy and applications to tertiary institutions are made during the 12th grade. It is recommended that students visit universities they are interested in during the summer months between the junior and senior school year as time is limited during the academic trimesters.