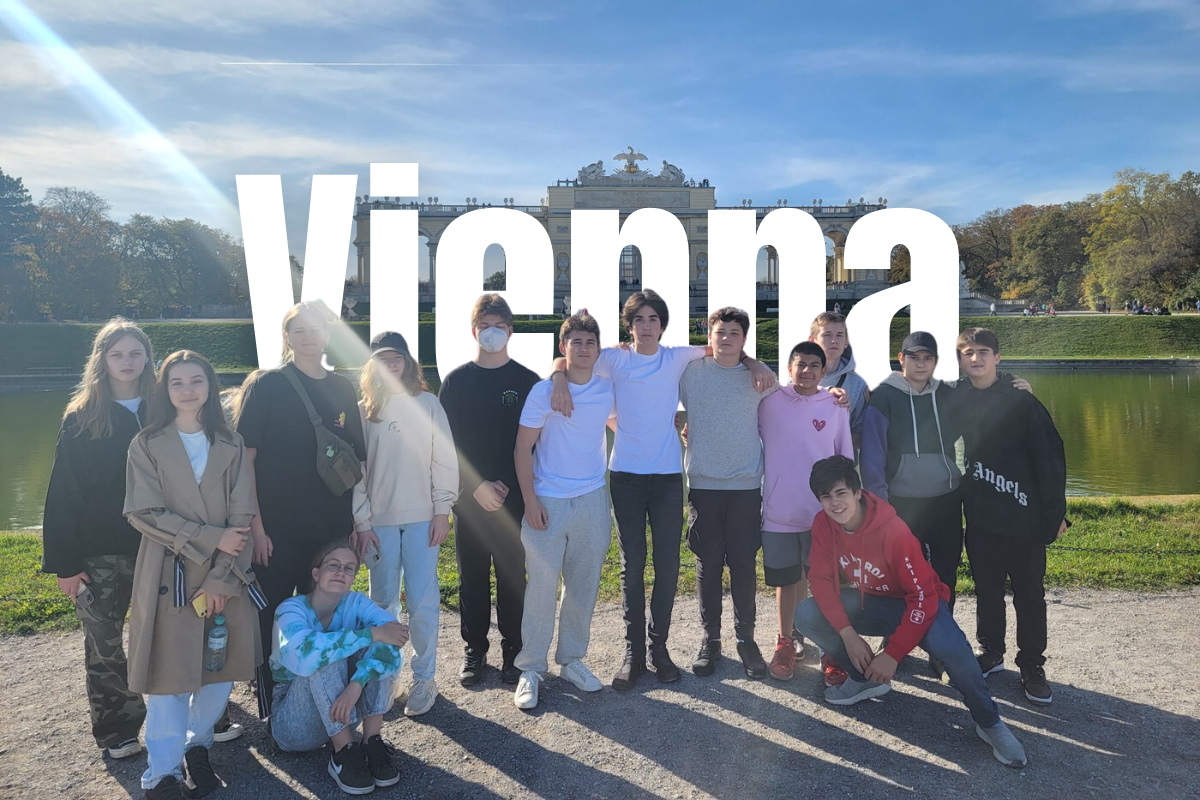 October 25, 2022
---
The first overnight weekend trip of the 2022-2023 school year, took place this past weekend as 15 students enjoyed two days of shopping, sightseeing and fun in Vienna.
Following a two-and-a-half hour train ride to Vienna Saturday morning, the students spent a couple of hours of shopping and at cafe's on Vienna's most popular shopping street, Mariahilferstrasse, before making their way to Stephansdom (St. Stephen's Cathedral) for some sightseeing and photos. The group finished the day at the Prater amusement park, one of the world's oldest located in a large park in the center of Vienna. It is here where students discovered their love for churros, a deep-friend dough sprinkled with cinnamon and sugar.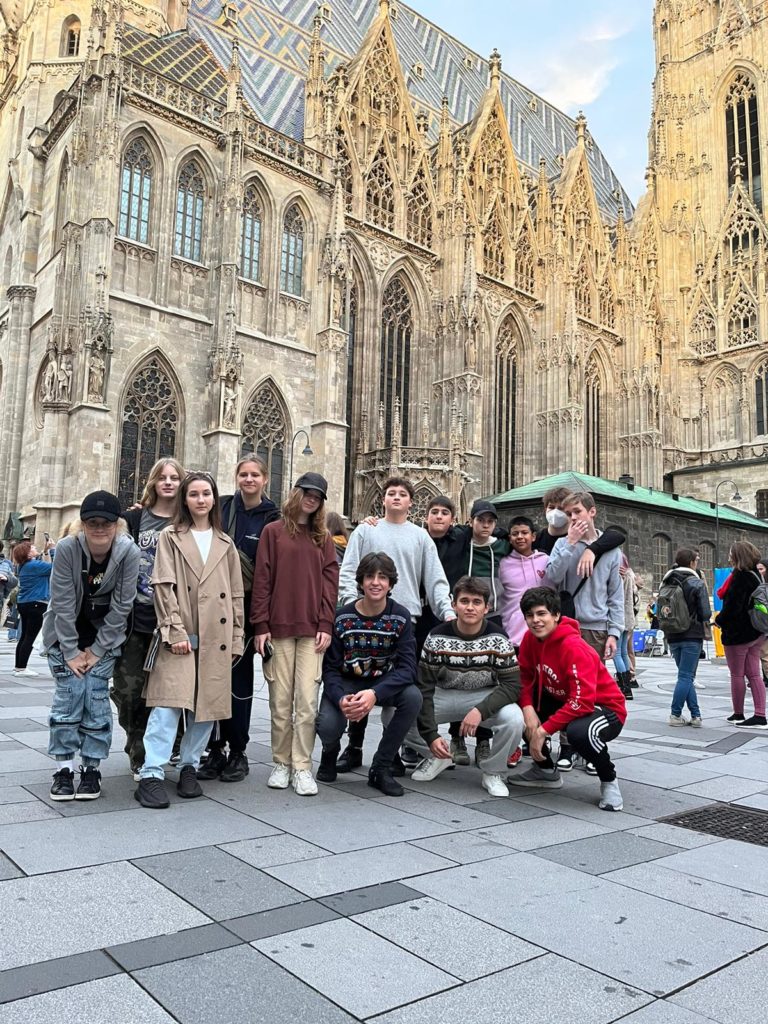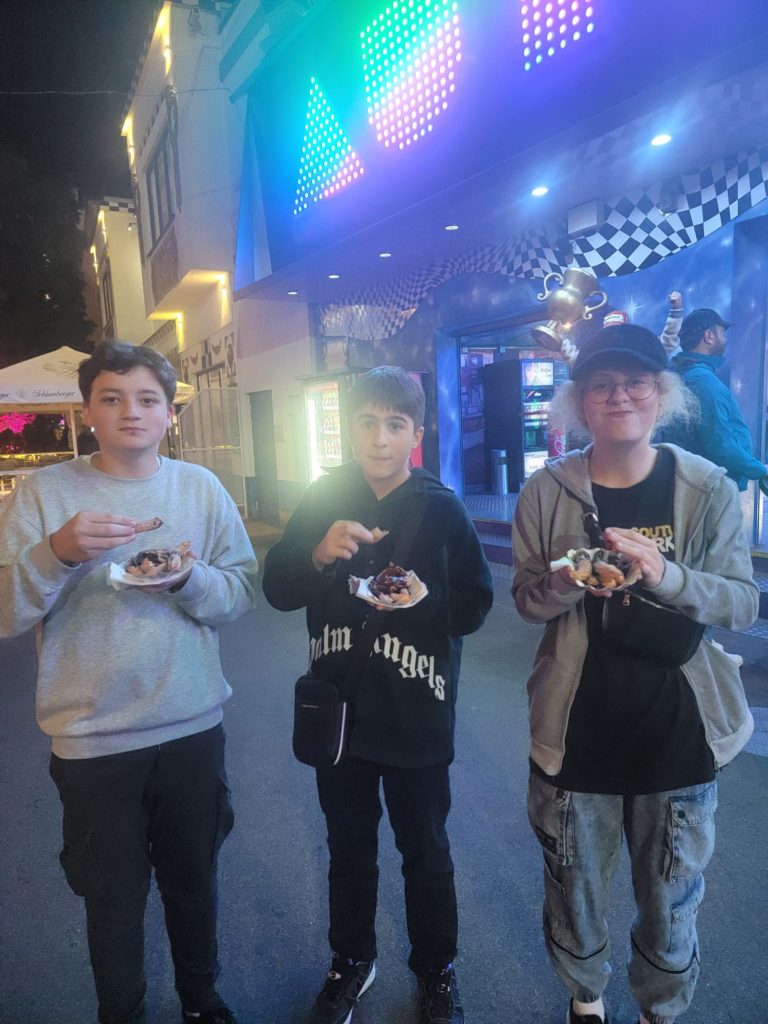 Before returning to Salzburg Sunday afternoon, students spent the morning at Schönbrunn Palace, visiting the many sights on the grounds, including the Gloriette (see cover photo), and the natural labyrinth in the extensive royal gardens.
"The trip was a great success," said travel program coordinator, Matt DeKryger. "Everyone had a good time and enjoyed themselves. These trips are a lot of fun because it gives the kids new experiences and they get to explore new places while studying here in beautiful Austria."
"It was the funniest shopping day of my life," said grade 10 Mexican student, Diego (right, photo below). "It is for sure one of the most beautiful cities I've ever seen. I really liked the Prater, the cathedral, the palace, basically everything. I would love to go again soon."