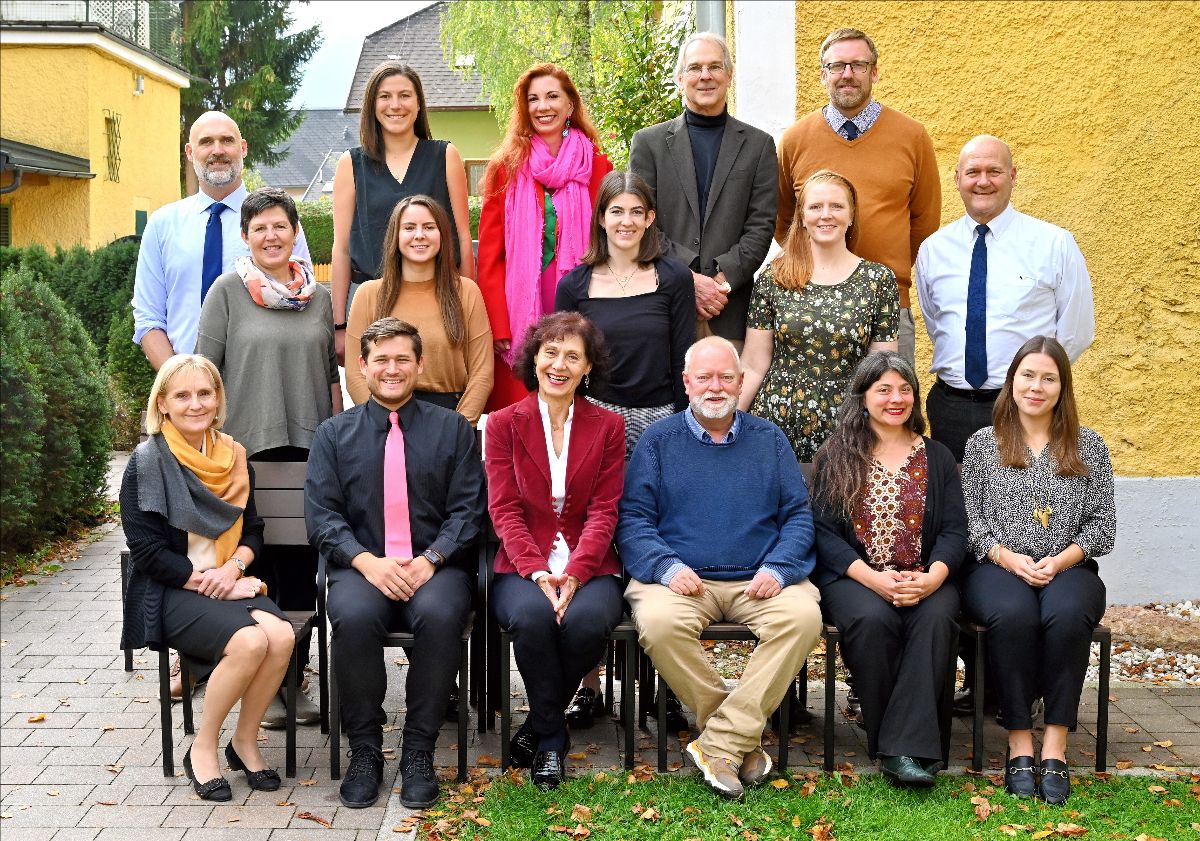 September 6, 2023
---
Every school year, returning students walk through the doors at AIS-Salzburg and notice a number of changes. Sometimes these changes are welcomed and sometimes less so. Needless to say, changes are a part of life and although the core of our small community stays relatively the same every year, there is often molding and restructuring that needs to take place as we adapt to a number of variables, such as student body distribution, changes in staffing, building renovations, etc. Below are the more notable changes that the new school year will bring forth. 
Changes to the Teaching Faculty
Probably the most notable change this year will be the absence of Mr. Agardy, who retired at the conclusion of the 2022-2023 school year. Mr. Agardy has been with us since 1986 and was a pillar within our team of high-quality educators. Replacing Mr. Agardy is Scott Gillette, who has been teaching for nearly 20 years and is experienced teaching internationally in a number of countries in the eastern hemisphere of the globe. Scott will be teaching  AP European History, AP Human Geography, and two sections of AP Psychology. Mrs. Kasberger will be taking over for Mr. Agardy as College Counselor. 
Also departing the school is Mrs. Devon Anderson and replacing her will be John Gahan. Mr. Gahan has also been involved in education for 15 years and will be the instructor for AP English Literature, English 11 Literature & Composition, English 10 Literature & Composition.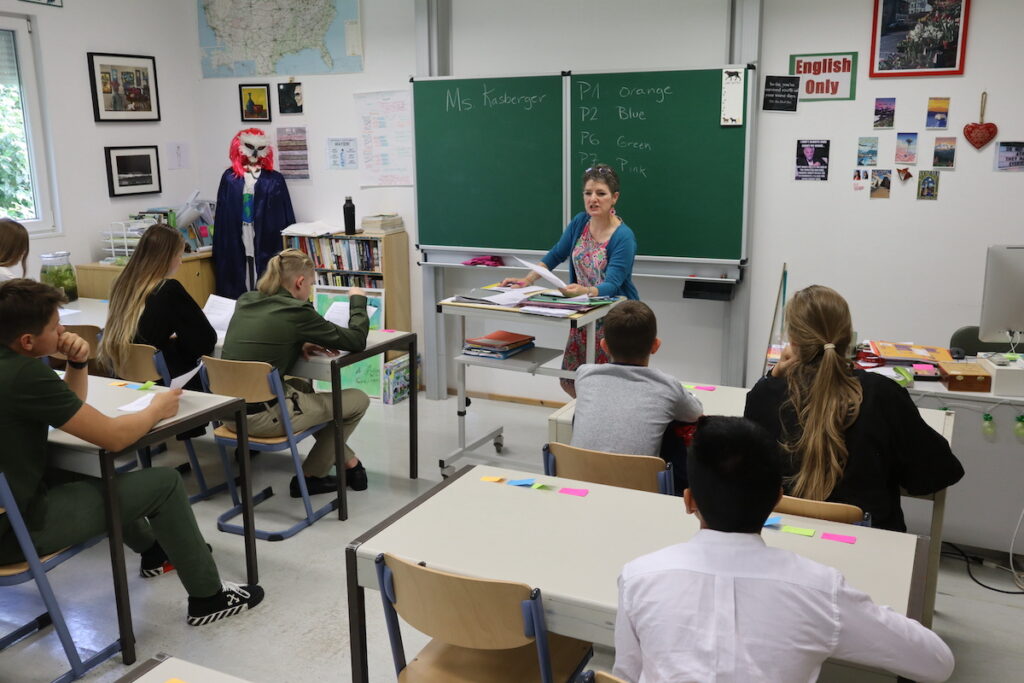 Photo: Mrs. Kasberger is taking over as College Counselor for Mr. Agardy.
Temporary Classrooms at the Start of the School Year
Renovation to the outer building classrooms 12-15 will continue throughout September. Although this will be an inconvenience at the start of the school year, we are thankful that this project is ahead of schedule by almost a month and upon completion, there will be significant upgrades to the classrooms. For the next 4-6 weeks, classrooms in the inner building will have a packed schedule while the student lounge, computer lab, and classroom 8 in the smaller outer building will be utilized. The dining halls will also be used for a handful of elective classes during this time. 
Electives Courses Moved to the Daily Academic Schedule
Already outlined in detail in a previous newsletter, is the placement of all elective courses within the daily, academic schedule of classes. This will likely be the most popular change within the student body as this will provide less potential conflict between tutorials, teachers' office hours, sports practices, and other commitments.
Electives Courses Additions 
This school year, students will have an even greater number of electives to choose from. Added to the elective course offerings are Business and Personal Finance, Kinesiology, and AP Precalculus Prep for those mathematics students who are interested in sitting the new AP Precalculus Examination in May, 2024. Returning elective courses include Drama, Studio Art, Theatre Arts, German tutoring, French Language, and Italian Language.
Photo: Studio art will once again be taught by Mr. Mayerhofer 
AP Precalculus Added to the Advanced Placement® Program
As outlined in a previous newsletter, the Advanced Placement® program has added precalculus to their offerings and AIS-Salzburg will be offering this course at the 11th grade level starting this school year. In order to accommodate the students who are not in need of an AP-level mathematics course, we have added Mathematics 11 which should better accommodate their needs.  As several university destinations in Europe require at least one AP® Examination score in a mathematics subject, this should open up diploma equivalency and acceptance to a broader number of students who may not be able to handle the challenging AP® Calculus AB course in grade 12.
Photo: Mr. Lichty will bring his energy and love for math as the instructor for AP Precalculus. 
More Court Times for Sports Teams
In recent years, the popularity of team sports has grown tremendously, which is wonderful. However, balancing court and pitch times for all of our teams has been challenging due to the frequent conflict with after-school elective classes. With electives now moved to the daily academic schedule, more time will be opened up for our teams to practice after school. 
The major change for the 2023-2024 school year is the moving of the girls' volleyball and basketball team practices to Thursdays after school instead of Fridays. This allows for the opportunity for both junior varsity and varsity teams to practice on Fridays, whether that be in volleyball or basketball.