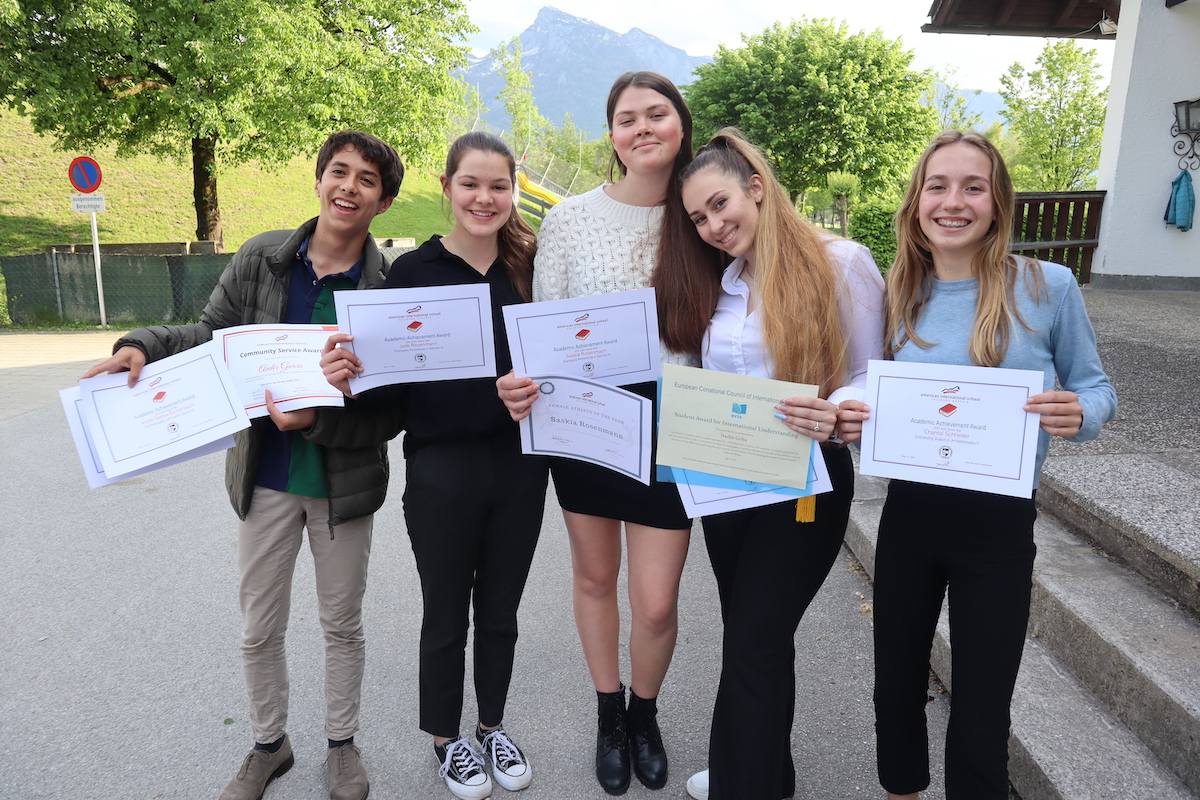 May 13, 2022
---
On Thursday, May 12th, students and staff gathered at the Musikerheim of Leopoldskron-Moos, across the street from the school, to give recognition to the outstanding accomplishments of our students in athletics, social/boarding behavior, and academic coursework, leading up to the announcement of the senior honors:  ECIS Award Winner, Salutatorian and Valedictorian.  
Congratulations to the following major award winners and honored seniors:
Saskia R. – Female Athlete of the Year
Zach P.  – Male Athlete of the Year
Sonja T. – Female Scholar-Athlete of the Year
Andi H. – Male Scholar-Athlete of the Year
Nadja G. – ECIS Award Winner
Varvara B. – Salutatorian 
Andi H. – Valedictorian
We invite you to watch the video of the event live-streamed on Facebook here. Below are some of the photos of the event and Headmaster McLean's speech at the conclusion of the event where he congratulates the AIS-Salzburg community for their perseverance throughout a challenging year of COVID-19 and the war in Ukraine.