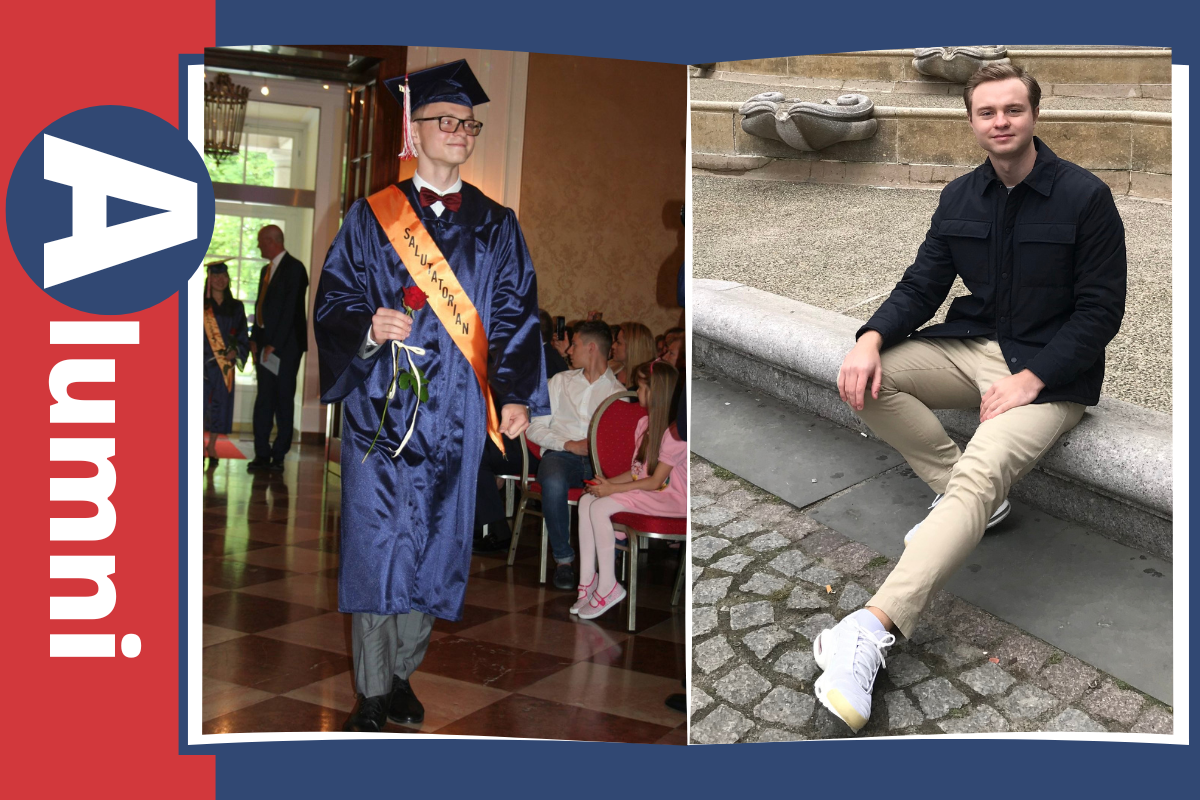 August 15, 2022
---
Egor Isakson first attended AIS-Salzburg as a 7th grader in the fall of 2011 and spent his entire high school tenure at our school, graduating as Salutatorian in 2017. Throughout his time at AIS-Salzburg, Egor was heavily involved in after-school programs such as the boys' basketball and soccer teams and the student council. We invite you to read the interview with Egor below as he reflects back on his time at AIS-Salzburg and updates us on his life following graduation. 
AIS-Salzburg: What are your fondest memories of your years at AIS-Salzburg?
Egor: My fondest memories have always involved people I cared about and who cared about me doing thrilling things, that may or may not have been always by the book. I have been blessed to have such people surround me. When you surround yourself with interesting people, it almost doesn't matter what you are doing, you'll spend good time regardless. I have so many memories from AIS-S: trips (Vienna, Paris, Prague, Legoland), basketball, soccer, student council, Salzburg cafes, restaurants, the bakery… But as I said it's not the places or the events that defined memories for me but the people I was with and the experiences we shared together.
AIS-Salzburg: What did you enjoy most about going to such a small high school?
Egor: AIS-Salzburg is a special place, and not just because of its small enrollment. It's the confluence of caring long-tenured teachers, the social and physical environment around the school, and so much more. AIS-S, being a small school, is merely a complement to the whole picture: it creates unique circumstances, leading to the overarching thought that you are all in this together as one, and the best people who can relate the most to what you are going through and what's happening in your life are the people right next to you.
When I was at AIS-S, I did not immediately realize this. However, quite quickly, I saw that the school is either directly or indirectly provides opportunities for personal growth, and I had to seize those opportunities. Besides growth, AIS-S is such a place where you can enjoy even the simple things, like take a breath of fresh morning air or grabbing a seat on the bench and looking at the Untersberg.
AIS-Salzburg: What have you done academically and professionally since graduating from AIS-Salzburg?
Egor: Following my high-school graduation, I moved to the United States and took a gap year for personal reasons. During the gap year, I applied to colleges and got accepted into Ramapo College of New Jersey with a Presidential Scholarship to study computer science. Thanks to my AP credits from AIS-S, I graduated 1 semester earlier, magna cum laude. Right after college, I went to work as a software developer at Bank of America, and that's where I am currently professionally, about 8 months in.
AIS-Salzburg: What aspects of your education at AIS-Salzburg best assisted you in further academics, your professional life, and life in general?
Egor: Some may disagree, but for me it was regime and structure. Regime and structure build good habits at a young age; I internalized the importance of staying disciplined and assessing the work-life balance. The great Mike Tyson said it best: "My definition of discipline is doing what you hate to do, but do it like you love it." True, there were times when doing homework felt lame; there was not desire to do it all, but it's a good skill to just push past it, and still do the work required. This mindset carries over into other life endeavours beyond homework. When you find something that captures your interest, your calling, discipline is something that must be harnessed at all costs to continue growing.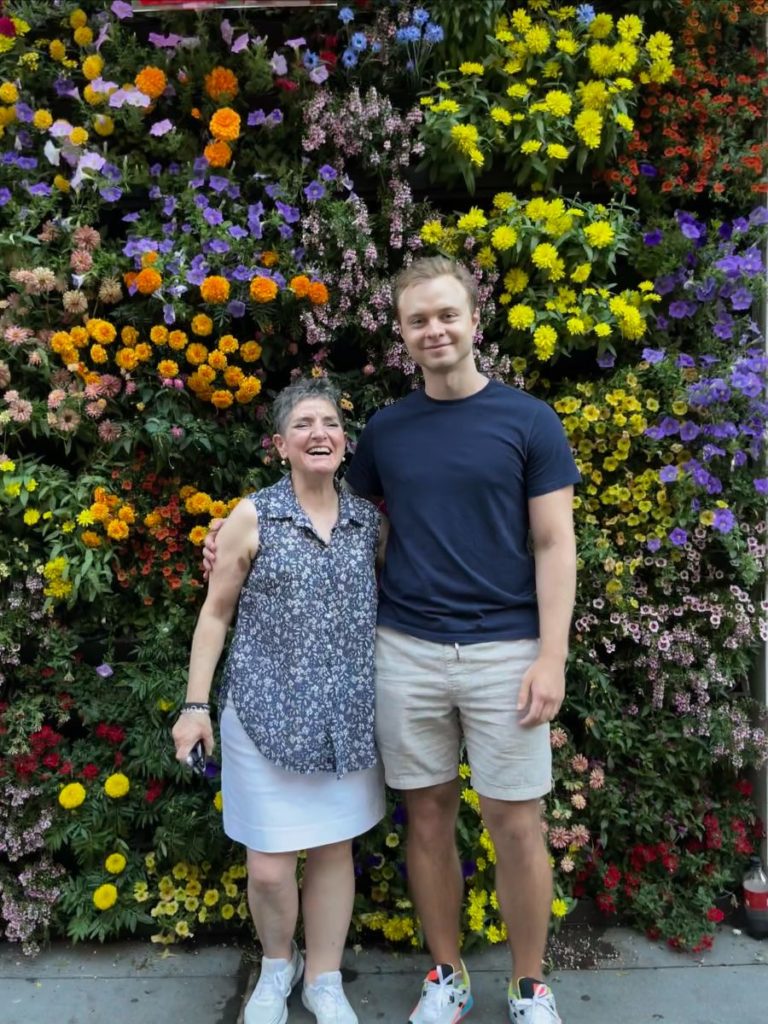 Photo: Ms. Kasberger meets up with Egor during the summer of 2022 in Soho, New York.
AIS-Salzburg: Do you have any advice for students of AIS-Salzburg?
Egor: My set of advices comes from mistakes or lessons I have learned along the way. The reason why I share these is because I would have loved to hear them myself and had the willingness to believe them.
It is what you make of it, like anywhere else. You can stay in your room all the time, ignore school and/or life outside of school, complain about the rules… or you can take the life by its horns, adapt, get out of your comfort zone and make your time worthwhile.
Dare to take calculated risks, and be responsible while doing so. These will be your most potent memories.