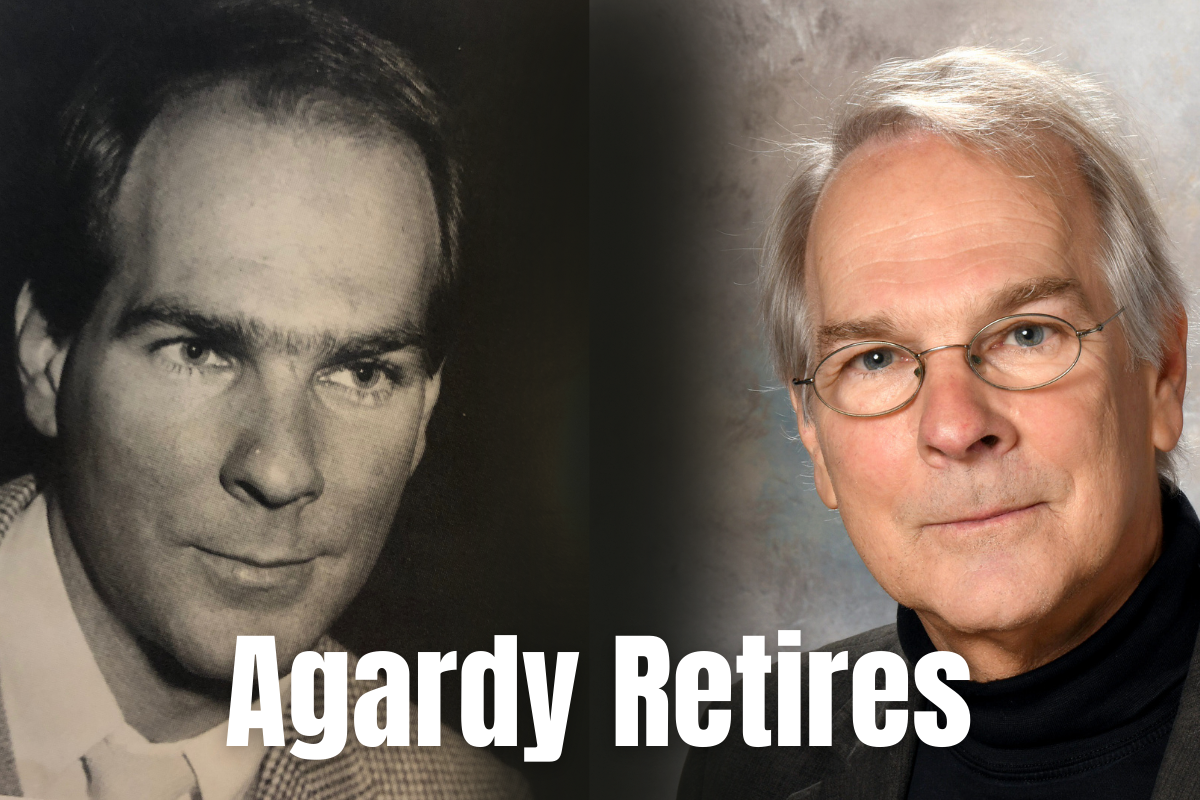 May 16, 2023
---
After 37 years of teaching at AIS-Salzburg, Jeff Agardy will be retiring following the conclusion of the 2022-2023 school year. 
We invite you to read the interview below with Mr. Agardy followed by a tribute video and best wishes from alumni, colleagues, and current students. 
Mr. Agardy on Retirement and His Time at AIS-Salzburg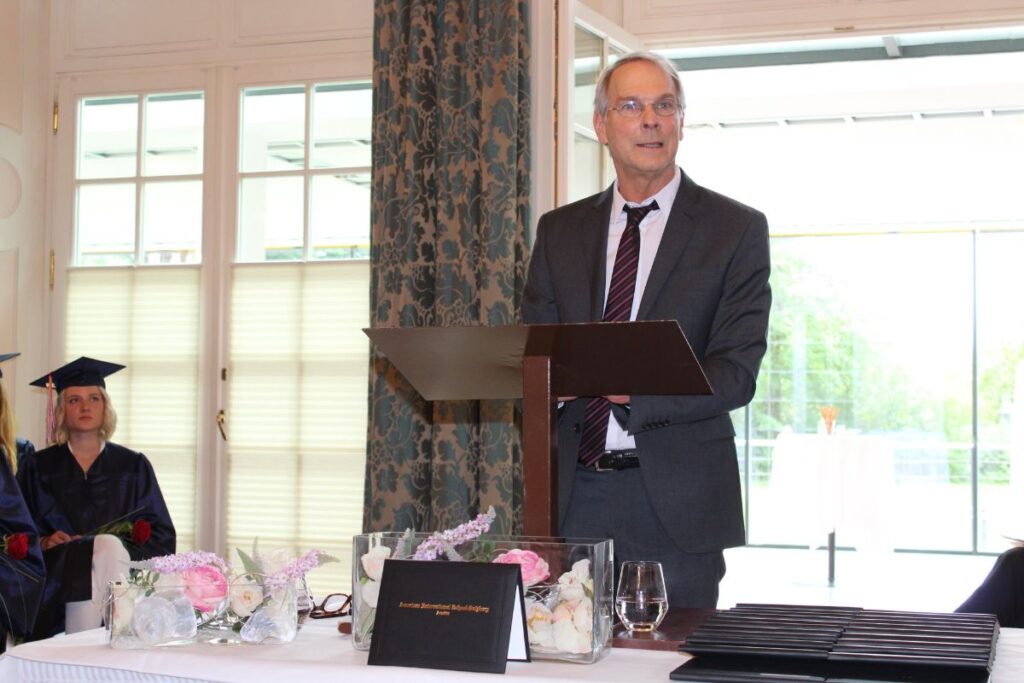 AIS-Salzburg: How were you able to maintain the amount of enthusiasm and passion for teaching right through the final years of your career?
Agardy: From the moment I joined the school in 1986 I found it was an exciting place to work. The demands of the administration were generally minor and never interfered with my teaching. Previously, I had taught in the US and in Austria. At a time when society was less diverse, all the students in my classes in the US were Americans, and then nearly all students in the gymnasium were Austrian. At SIPS, as the school was known at that time, the student body was far more diverse. I felt the students learned from me, I learned from them, and we learned from each other. I also had the feeling at this school that we were all working together, not against each other. That is definitely a reason why I stayed for many years.
Another reason I stayed was the numerous new challenges. It seems like each year I was given new classes to teach and new duties and responsibilities. The first few years were very demanding. We all taught 5 major classes, one elective, and one sport. The school seemed to be changing its curriculum constantly. We introduced the International Baccalaureate in 1992 and stuck with that for 10 years. Then we dropped the IB and went with the AP Program instead. We even tried an arts program for a few years. I also finally had the chance to teach the courses which I majored in at university, psychology and German. I never thought I would do any work in psychology, and frankly had no desire to do so because I preferred history. But through the AP Program I was needed to teach AP Psychology. I found this very challenging because I had to learn so much about neuroscience. This is a fascinating field. When I was in college, neuroscience was in an embryonic stage.
Finally, our school is like a microcosm or an alternative universe. While the rest of the world fights, our students manage to work together in a common endeavor despite their diversity. I remember when war was raging in former Yugoslavia, some of our students from Serbia and Croatia were best friends. They always seemed to rise above petty nationalism and put humanity first.
AIS-Salzburg: What will you miss most about AIS-Salzburg?
Agardy: What I will miss most about AIS Salzburg are the students. There is never a dull moment here. Some resist learning like the plague, others try to sneak up to the girls' floor at 2 am, and still, others plan a Bierfest at the brewery on a Monday afternoon. That makes them very normal adolescents that are a pleasure to work with. I love the students I teach and the subjects I teach.
AIS-Salzburg: What are your retirement plans?
Agardy: I had 4 years of French in high school so I would like to take a few more courses and live in France for 2 or 3 months to become fluent. I also plan to travel some in Europe, mainly by rail and boat as I did as a student 40 years ago. Skiing during the week in off season when few people are on the slopes is also appealing. In Salzburg, I have a garden and grow about 40 kinds of fruits and vegetables, including kiwis, lemons and grapes. As Voltaire advised "il faut cultiver notre jardin." That will keep me busy.
Mr. Agardy was once again asked by the senior class to deliver their commencement speech at graduation. You can watch Agardy's speech and the entire commencement program live on our Facebook page starting at 3:00 PM, May 17th Central European Time. 
AIS-Salzburg Bids Farewell to Mr. Agardy
Originally from South Carolina, Mr. Agardy joined AIS-Salzburg –called Salzburg International Preparatory School at that time– as a teacher in 1986 and has been teaching here ever since. Mr. Agardy has primarily been a teacher of history, geography, and German but has also taught a number of other subjects throughout his years. Mr. Agardy has also served as our college counselor for over 20 years and has done an amazing job at guiding students in their post-secondary study decisions. 

We invite you to watch our farewell video of Mr. Agardy below.
Alumni, Colleagues and Students Send Mr. Agardy Retirement Messages
Mr. Agardy is not only loved by all who have had the privilege of working alongside him but also by those who have sat in one of his classes.
"Every time I post something about Jeff on our social media, a string of loving comments follows from Alumni dating back 10, 20 even 30 years," said marketing director, David Burns. 
After a post last week on AIS-Salzburg social media requesting best wishes for Mr. Agardy on his retirement, messages came pouring in. Below are just a few quotes from the dozens of messages that came in. 
Mr. Agardy, I just wanted to congratulate you on your retirement and wish you all the very best for your future. You are a cornerstone of the wonderful academic community at AIS, and it is an understatement to say that you have touched the lives of every individual who has passed through the school in any capacity. Thank you for your insightful teaching, honest advice, and incredible stories. When I talk about AIS with other alumni, your name is always mentioned, and always fondly. Best of luck, and best wishes.
– Varya Buben, Class of 2022.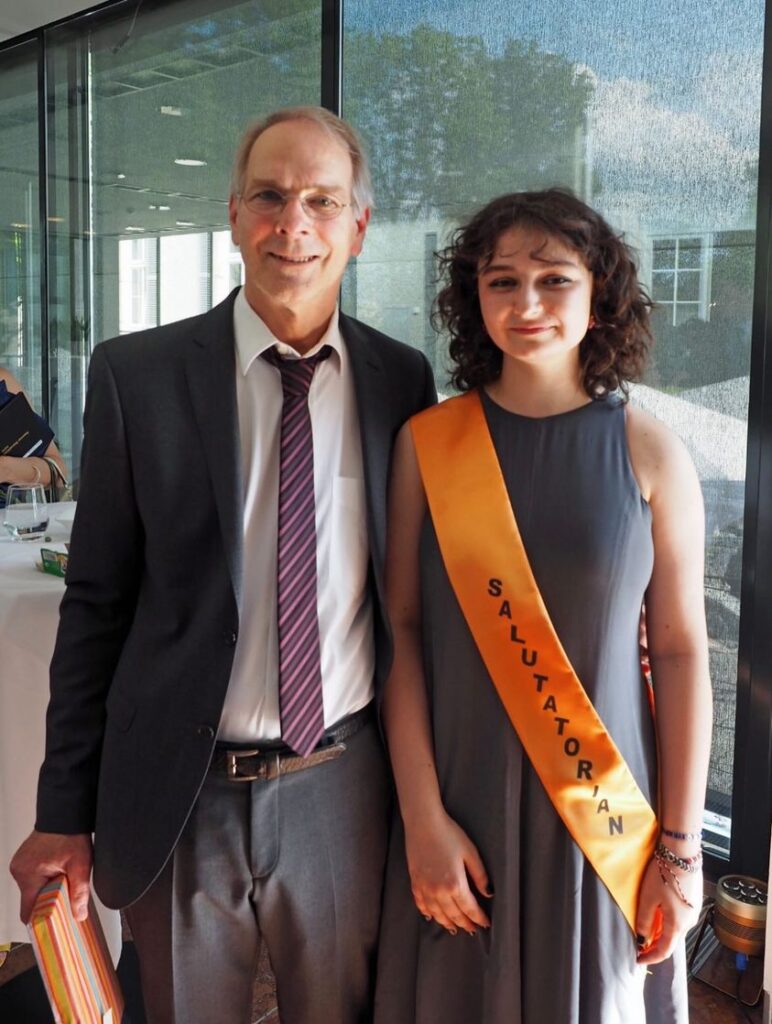 On behalf of the Class of 86', we thank you for being such an extraordinary educator and roll model!" Personally, I hope our paths cross again, perhaps at the next SIPS Reunion."
– Conrad de Jesus, Class of 1986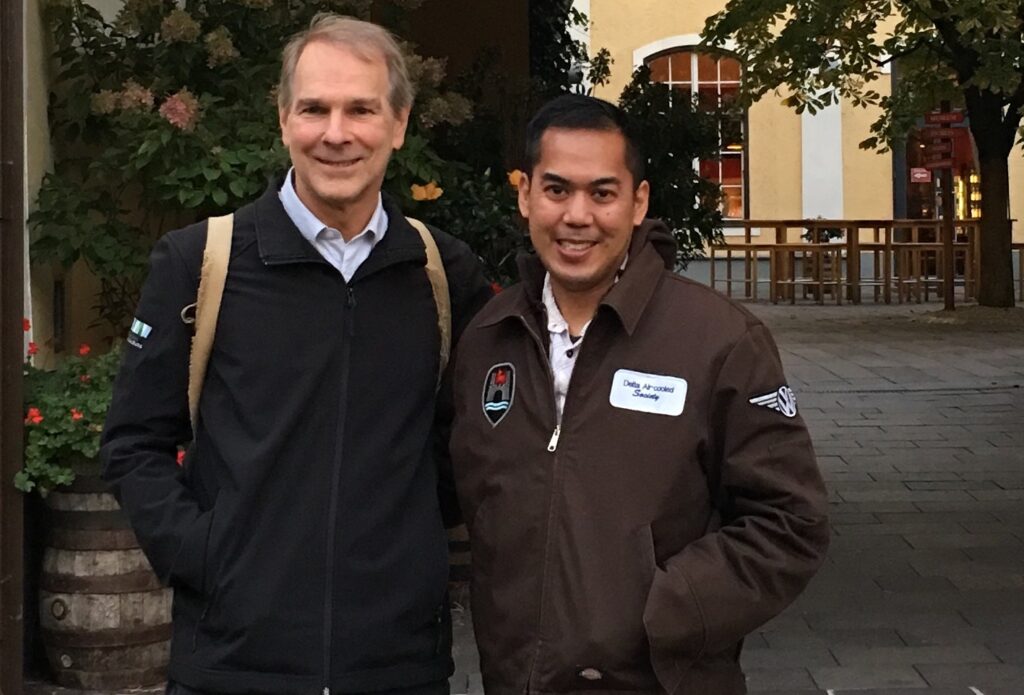 What an illustrious career you have had at SIPS/AIS-Salzburg. I want to thank you for being part of my educational experience. I will continue to remember you as one the kindest teachers whose enthusiasm for education helped elevate students through your love of the subject matter. And of course, the time you dressed as a cell for Halloween – truly committed to your craft! I admire your dedication to what must be a very fulfilling life's work, to say the least. Wishing you many more joyful and efficacious years in your future endeavors.
With warmest regards and the utmost respect,
– Karin Avila, Class of 1990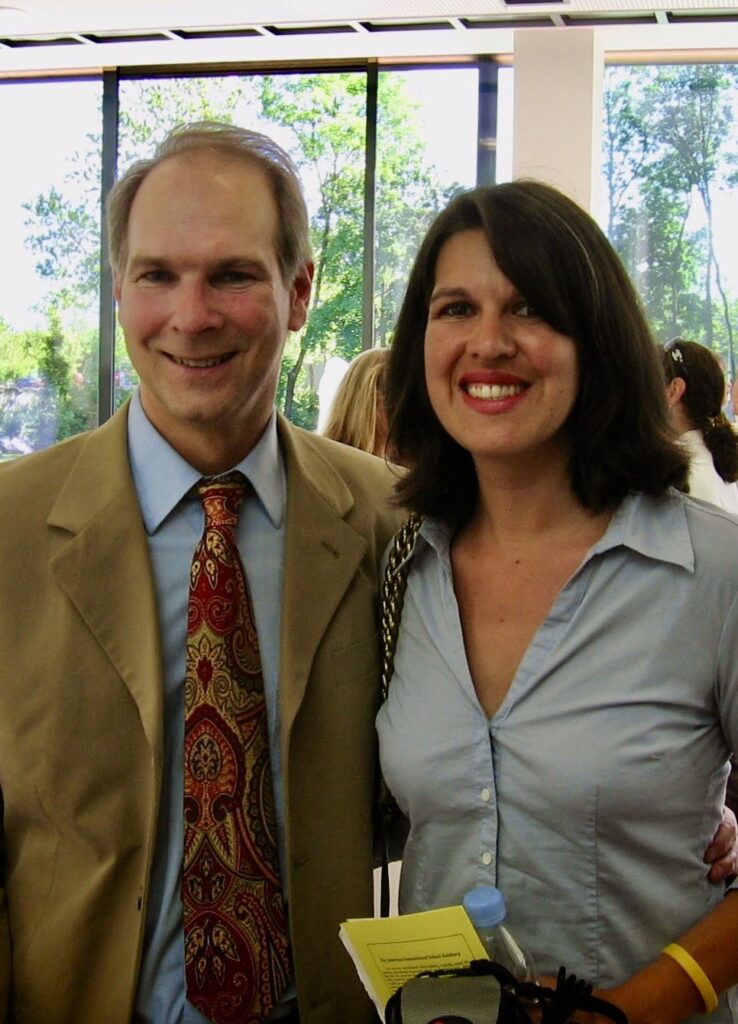 Jeff, 
You are the Cal Ripken Jr. of AIS-Salzburg (only baseball fans will understand). I have thoroughly enjoyed our conversations over the past 19 years since I joined the staff at AIS-Salzburg. I appreciate your support of our sports teams throughout the years, showing a keen and genuine interest in how they are performing. I wish you all the best in retirement and if you ever need a ski buddy, you know who to call. 
– David Burns, Colleague from 2004-2023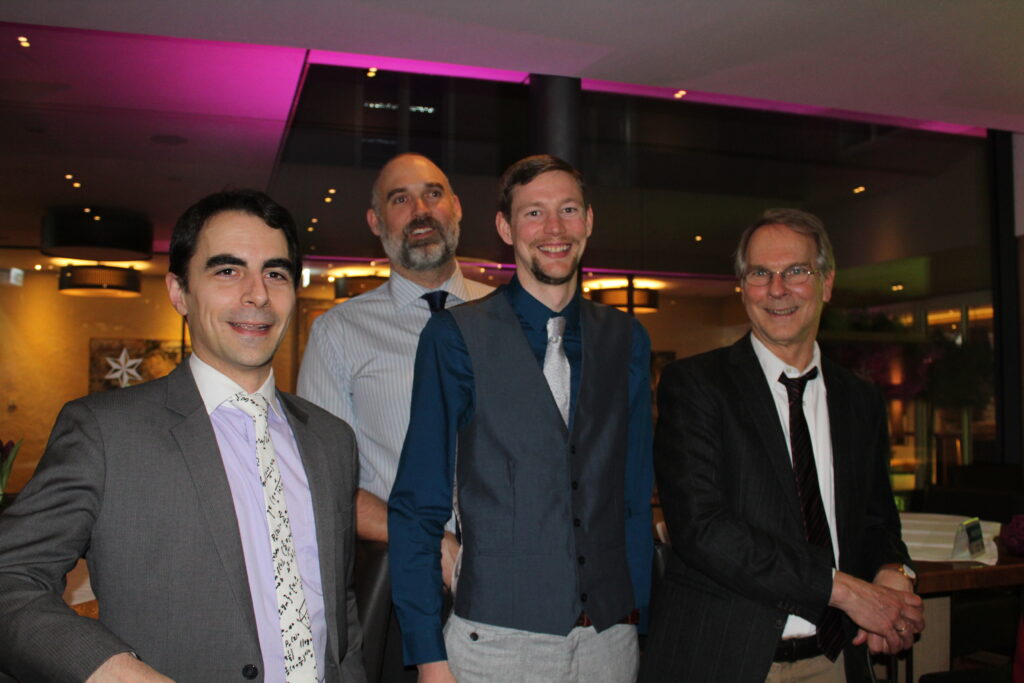 Dear Mr. Agardy,
I came to Salzburg feeling very lost. You were one of the amazing people that helped change that. I will never forget how patient and gentle you were with every mistake that I made! That approach and your brilliant classes gave me the confidence to go out in the world and achieve some great things! I am sad that the future generations won't have a pleasure to learn from you, but I imagine you need a really good rest from years of patiently listening to us and teaching us about the world! Thank you for everything Mr. Agardy, I am so proud that I can call myself one of your students! Enjoy your retirement!
Greetings from London,
– Ana Mugosa, 2017-2018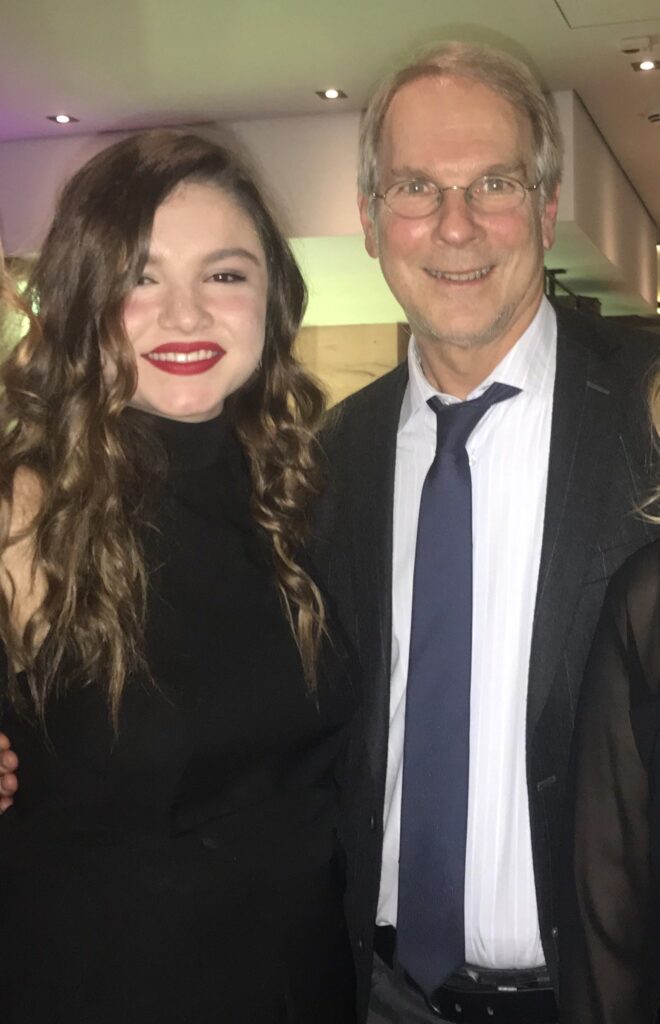 Dear Mr. Agardy,

It has been wonderful to have you as my German teacher this year. I loved the atmosphere in the classroom and how you made the subject very enjoyable. I have always admired you for your patience for everyone. Other than being an amazing teacher, you are also a great helping hand for every student in the school. Your support made everyone feel more comfortable and your advice was always helpful to find the right academic and personal goals. I would like to thank you for all the kind words that I have heard from you. I really appreciate that you believed in me from the beginning of my 7th grade year.
I wish you a relaxing time after all those years of teaching at AIS Salzburg. Even though it is not easy to say goodbye, we all made a lot of valuable memories with you that we will never forget. PS. As your neighbor, I am sure we will meet on a walk in the Leopoldskron or during my afternoon run. 🙂
"Every moment in our lives is a miracle we should enjoy instead of ignoring." – Yoko Ono
– Ola T., Class of 2025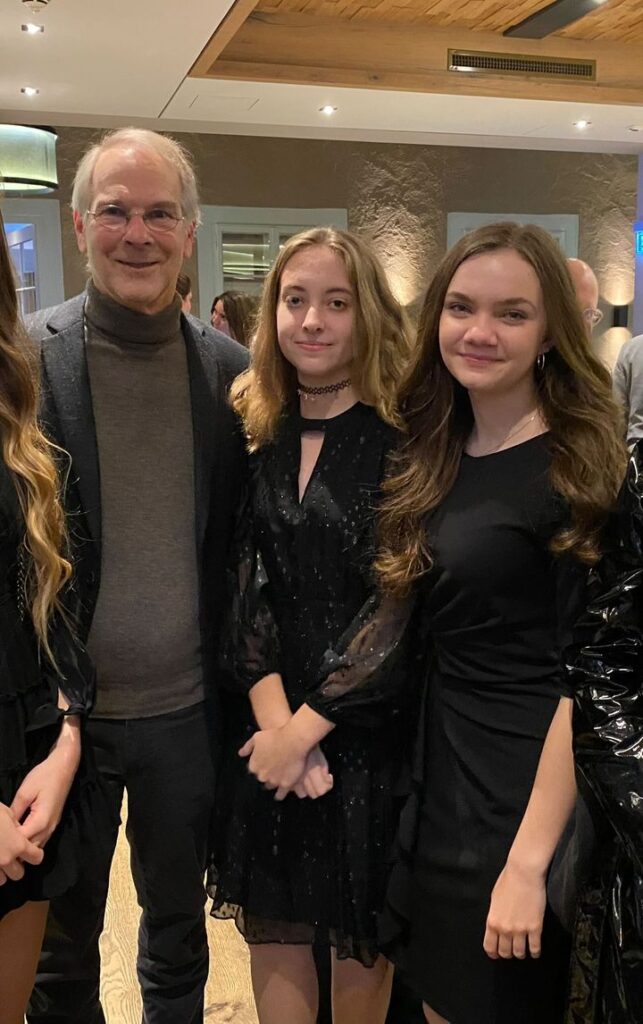 Dear Mr. Agardy,
Thank you so much for guiding me through my educational journey. Without your help, passion and commitment, I would not have ended up where I am today. The school will never be the same without you! Best of luck in your retirement. Keep in touch!
Sincerely,
– Oleksandra Gumeniuk, Class of 2019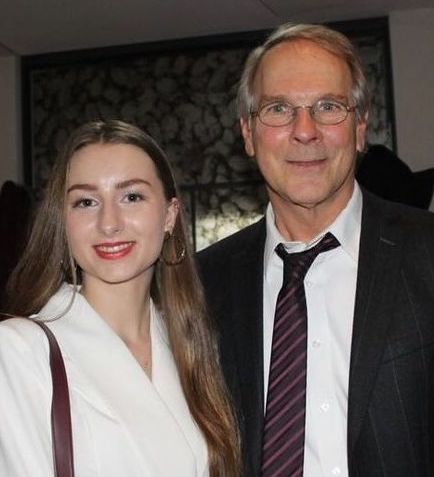 Mr. Agardy,
I was not the best history student (sorry I'm so dumb when it comes to history) but what I always loved in you is that you never judged me or any other "bad" students. You were always kind, understanding and a very great-hearted person. You were always friendly no matter what. I always remember you and I want to say thank you for being you!
– Polina Belyaeva, 2017-2018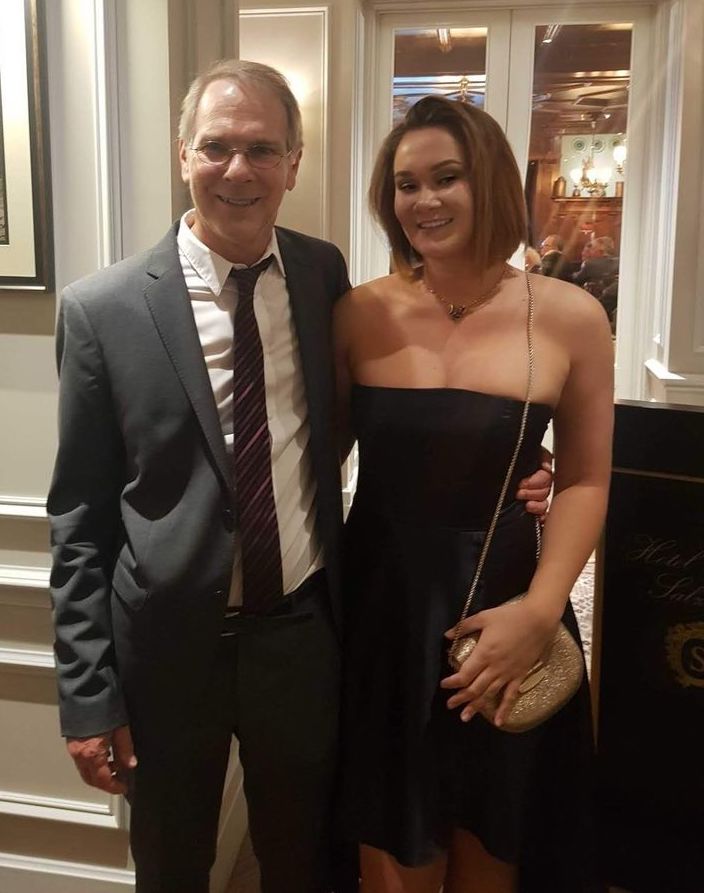 Mr. Agardy,
Thank you for teaching me world history in 90/91 and European history in 91/92. Apart from being a great teacher, you are one of the nicest people on earth! You were always kind and fair to everyone, no matter what. May you have a wonderful, well-deserved retirement; I hope to see you at one of our future reunions.
– Theresa Walla, 1990-1992
I'll miss most Jeff's calm and steady demeanor. He just has this quiet confidence that anything can be done if you just slow down and take things step by step.  I'll also miss our conversations about gardening and the state of the world.  He is a living example of a minimalist lifestyle with minimum environmental impact – an example for everyone.
What makes Jeff so beloved by students is he simply exudes a calm and reassuring attitude that students pick up on and feel comfortable with. It also helps that he has so many years of experience under his belt and knows exactly how to engage students and help them to succeed in their learning.
I wish you the joy of your garden and the excitement of travel and exploration of the world.
– Jennifer Kasberger, Colleague 2008-2023
Dear Mr. Agardy,
Greetings from Mallorca. I heard the news that you were retiring. I wanted to send you a message and say thank you for the wonderful years that I attended SIPS.  If you are ever thinking of traveling to Spain please let me know. Enjoy retirement.
Best regards,
– Yuri den Haring, 1991-1995
Jeff is beloved by students because of his encyclopaedic knowledge of his subject areas, and the passion with which he presents the material. I've heard students describe him as being kind, funny, patient, and that he "gets us."
I'm definitely going to miss the 'venting sessions' I've had with Jeff. Speaking with him has always given me perspective on challenges or frustrations I've faced as a teacher.
– Adam Lichty, Colleague 2015-2023
Dear Mr Agardy,
I have heard the news that the long journey of teaching at AIS-Salzburg is about to come to an end for you. I wanted to wish you all the best in whatever it is you decide to do next, and, of course, I hope you enjoy the peaceful time without a bunch of (sometimes annoying) students in sight. I also wanted to thank you for being a part of my journey at AIS-Salzburg, and to say that the work you did all these years is incredibly important, and has a huge impact on people's lives!
Best wishes,
– Arina Yefimchenko, 2018-2021
I shared classrooms, alongside and above Mr. Agardy's between 1994 and 2002.
Grayson was in his Summer German class when we first arrived in August 1994. They were fellow historians, which resulted in many interesting conversations. They stood on opposite sides in a 2002 Theory of Knowledge debate. Jeff, seconded by Ljiljana Vukelic, put up a brave defence against Grayson and Attila Fussi's proposal, but the two classes, staff and faculty in the audience, unanimously agreed that "Hitler was the best thing that happened to Germany". Had he come to power a few years later, the outcome would have been far worse than Hiroshima.
Best wishes to anyone left in the yellow building who remembers us. I suspect only Mr. McLean and Frau Gundringer now.
AIS-Salzburg still goes down in my thirty years of varied teaching memories, in four countries, as the best place to teach.
– Grayson and Catrin, Colleagues from 1994-2002
Mr. Agardy has always been a teacher with the warmest heart. Not only he knew the subjects he taught perfectly, but he also often mixed up classes with amazing stories from his life, which always made my day, especially in my senior year when I was constantly tired. This made me smile every time, bringing much-needed positive emotions during the lessons. Besides being a great teacher, Mr. Agardy has also always been a great help when it came to university applications/requirements or just any questions in general. It's amazing how he could find the energy to help so many students after such intense classes. On top of all of that, he is a wonderful person with an amazingly pure heart. During my years at AIS-Salzburg, he has become like part of my family, and honestly, I couldn't have imagined a better person to help me go through the last year at school. Finding out that it is his last year at AIS-Salzburg struck me. I have no idea what the school is going to be without him since he seems to have always been there (no wonder, he's there for longer than Mr. McLean himself). However, after so many years of teaching, he is tired, which is perfectly understandable, which is why I am truly happy for him that he can finally enjoy his life to the fullest, drink some good drinks (sorry, an inside joke), and finally rest from all of those kids constantly irritating him haha. No, but really, I took AP European History and AP German with him and he was my teacher for only two years (2018-2020), but during this time he became a person so important to me that it keeps amazing me to this day. In just two years of his teaching (seeing him two hours a day), he has become a person that I will never forget, someone who I will always remember with a smile on my face and with warmth in my heart. I wish him all the best in his well-deserved pension, and although the school will never be the same without him, I am happy to have met him and remember the school with him being there.
– Danila Sevtsov, Class of 2020
Dear Mr. Agardy,
I wish you all the best for your future life and greetings from Turkey ( I was in your AP German class and we have seen each other 4 years ago when I visited AIS-Salzburg for my daughter's summer school. You remembered me right away, I was so flattered! You will be always remembered. 
– Didem Gökmen, 1992-1993
Mr. Agardy,
You were always one of my absolute favorite teachers at AIS-Salzburg and I'm so lucky to have been taught by you during my last two years of high school. AP Human Geography remains one of my favorite classes thanks to your enthusiasm and love for teaching. Your class also inspired me to major in Geography at University! I can't thank you enough for your excellent education skills and your helpful advice as my Senior Paper Advisor and College Counselor. I know that AIS-Salzburg will miss you so much. I wish you all the best in retirement!
– Sonja Testa, 2020-2022
Much of what I apply in my professional career I learned from Mr. Agardy. He gave me the highest level of attention and care that anyone can expect from an educator. 
– Alec Smith, Class of 2016
I would like to wish Mr. Agardy all the best on his journey and would like to thank him for all the support he has given me. He saw my potential and wanted to push me through the year as best as possible, which showed how affectionate and caring he was as a teacher. He kept these great characteristics and provided the same support to my two brothers while I had already left for university. He will be missed as a kind-hearted and supportive teacher, that truly stood for his profession of helping to educate our youth. Thank you for everything Mr. Agardy.
– Noa Selzam, Class of 2020
Dear Mr Agardy,
You were teaching me history in my first year at AIS-Salzburg back in 2015/2016. After finishing my first year at AIS-Salzburg, I moved to London to do my A-Levels in Math, Further Math, Physics and German. After successfully completing the A-Levels, I decided to get a Bachelor's degree in Computer Science, instead of Aeronautical Engineering, which was my first choice. Deciding to do Computer Science has proven to be a good choice and I have graduated at City, University of London and obtained BSc Computer Science degree with first class.
Even though my path in studies has led me away from social studies I have often remembered our history classes and I think that you, together with Ms. Kasberger and some other teachers at AIS-Salzburg, have played a significant role in my life as a student and helped me mature and figure out which things are important in life. I think you have done this by being a good pedagogue, by giving attention to each student you were able to tailor your approach in order to get the best results from each one of us. In my case, you have succeeded.
I wish you a good retirement, full of joy, happiness and good health. I am sure that you have left a strong impression on the lives of your students, as you have in mine, and I am thankful for that. 
Best wishes,
– Luka Delic, 2015-2016
Dear Mr. Agardy, 
Thank you for being such a brilliant teacher! You completely changed my perception of the world and (without any exaggeration!) the trajectory of my life. Without your classes (particularly, AP Human Geography) I would have never decided to study International Relations, International Security and International Law at the university and would have never ended up in the field I'm currently working in (international development & security – with a particular focus on countering disinformation). To this day, I always tell people about your classes and how they inspired me to do what I'm doing today. Despite all of us sometimes being a little intimidated by your classes, we have learnt so much from you!
I'd like to wish you the most wonderful time ahead without the stress of dealing with us, students! Thanks for everything!
Warmest regards, 
– Marina Paramonova, 2013-2015
I'd like to express my gratitude to Mr. Agardy since he is retiring and I most likely won't ever see him again. I was one of his students while I was in the Summer Language Program in Salzburg 2021. I remember being very scared since it was the first time that I found myself in that type of program. I was also not a huge fan of German, but the captivating way Mr. Agardy teaches and seizes students' attention made it impossible not to enjoy his classes! I wish him all the best!
– Rejhana Zejnilovic, 2021
Mr. Agardy,
You were one of the most sophisticated teachers while I was at AIS-Salzburg. You were always there to help and it was a pleasure having such an experienced teacher in my school year. I hope you enjoy your retirement in the best way possible.
– Emmanouil Saridakis, Class of 2020
Mr. Agardy was my teacher for AP Human Geography and AP European History during my last two years at AIS-Salzburg. Mr. Agardy has always taught with love and passion, things that have always been evident during the lesson and after. Not to mention his availability to give clarification for any question or obstacle we would have regarding the classes he taught. Furthermore, I would like to extend my gratitude for all the times he helped me with my college choices and for his patience with my confusing requests and choices. Moving forward, I wish Mr. Agardy all the best after his retirement and for him to be healthy and happy! 
– Desard Sijoni, Class of 2020
Thank you Mr. Agardy for all of the years of dedication and passion to teaching and guiding our students into the real world!!