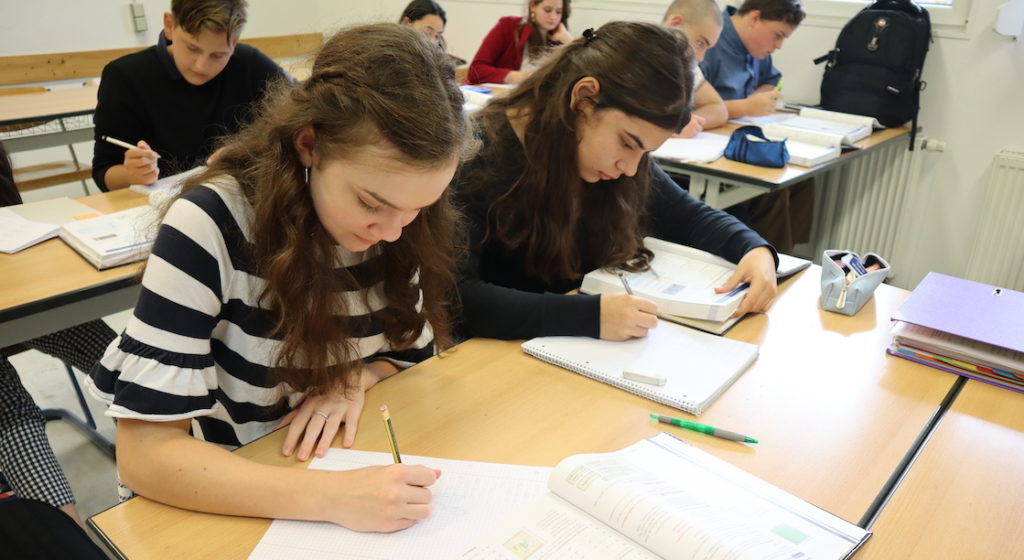 The department of mathematics has a mission to provide all students with a solid understanding of mathematical concepts and the ability to relate and apply mathematics to real-world situations. We strive to maximize our students abilities to solve multi-step problems with and without the aid of handheld technology, thus best preparing them for the ultimate pursuit of a career in mathematics or related fields.
The department of mathematics at AIS-Salzburg believes that mathematics is of the most interdisciplinary use and is therefore considered one of the core subject areas. All students at AIS-Salzburg must be enrolled in at least one full-credit mathematics course each year in the seventh and eight grades, and complete a minimum of three academic credits in mathematics in grades nine through twelve.
It is our goal to make the transition from Pre-algebra to AP Calculus a smooth, seamless journey where the students are able to easily carry forward and relate the key concepts and ideas from their previous course.
Junior High Mathematics
Mathematics 9
Mathematics 10
Precalculus
Advanced Mathematics
AP Calculus AB
Junior High Mathematics
Junior High Mathematics is a required academic course for all students in the 7th and 8th grades at AIS-Salzburg and meets daily for a total of five hours per week throughout the school year. Junior High Mathematics I at AIS-Salzburg is a general mathematics course with the purpose of providing students with a broad range of fundamental skills necessary for further study of mathematics at the high school level. The goal of the course is to strengthen students' understanding of arithmetic while providing a strong foundation for a wide range of mathematical topics. The main topics covered by the course are: expressions and equations, inequalities, ratios and proportions, percents, circles, area and volume, exponents, and probability and statistics. Junior High Mathematics II at AIS-Salzburg is a general mathematics course with the purpose of further developing students' skills in the fields of Algebra and Geometry. The goal of the course is to provide students with a variety of mathematical tools which can be used to solve problems, while maintaining an appropriate level of academic rigor which is often lacking from application based math courses. The main topics covered by the course are: linear equations and inequalities, exponential functions and sequences, perimeter and area, angles, triangles, and transformations. The course also teaches students how to display and analyse data, and the foundations of mathematical reasoning and proofs.

Mathematics 9
Mathematics 10
Precalculus
Advanced Mathematics
AP Calculus AB