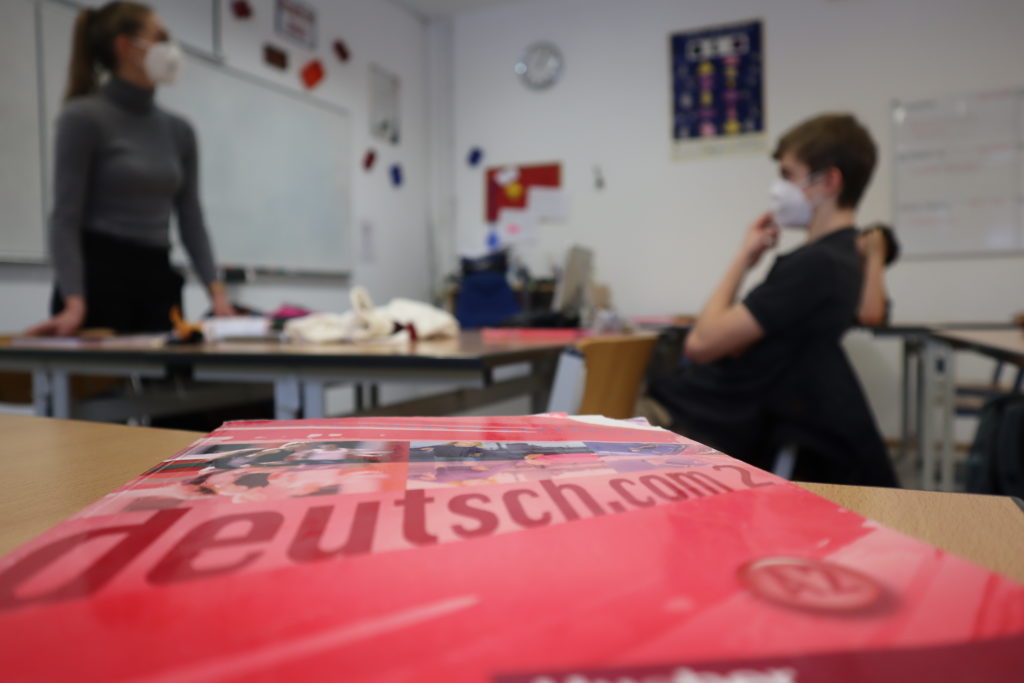 Given AIS-Salzburg's location in German-speaking Austria, German language learning is required of all students enrolled in the program at all grade levels. Students can be scheduled into any level of German at the start of each school year as previous knowledge is not a prerequisite of enrollment. German language courses carry full-credit and successful completion of each level is required for promotion and graduation at AIS-Salzburg.
The German department at AIS Salzburg is committed to the education of students from different cultural backgrounds so that they can communicate successfully in the local community of Salzburg and in the larger, German-speaking world. We provide the students not only with the language skills necessary to interact with their community, but also help them to become acquainted with life and culture of the German-speaking countries.
The German language program has 4 levels for non-native speakers and 2 levels of literature for native speakers and highly proficient non-natives. Placement is done according to ability and not only according to age or grade level. The German language program is structured in a way that ranges from the basic level of the language to the AP level, which prepares students for the Advanced Placement examination. The program is organised in a flexible way, depending on the needs and the progress of the student.
German I
German II
German III
German IV/AP German
German V
German Literature
German I
German I is an introductory course in German Language skills. Basic grammatical structures, vocabulary, pronunciation, and reading skills will be emphasized in the course. Further, a focus will be placed on learning to speak the language, using daily conversation exercises. By the completion of the course, the students should be able to express simple opinions and develop an appreciation of the German-speaking world and its cultures.

German II
German III
German IV/AP German
German V
German Literature