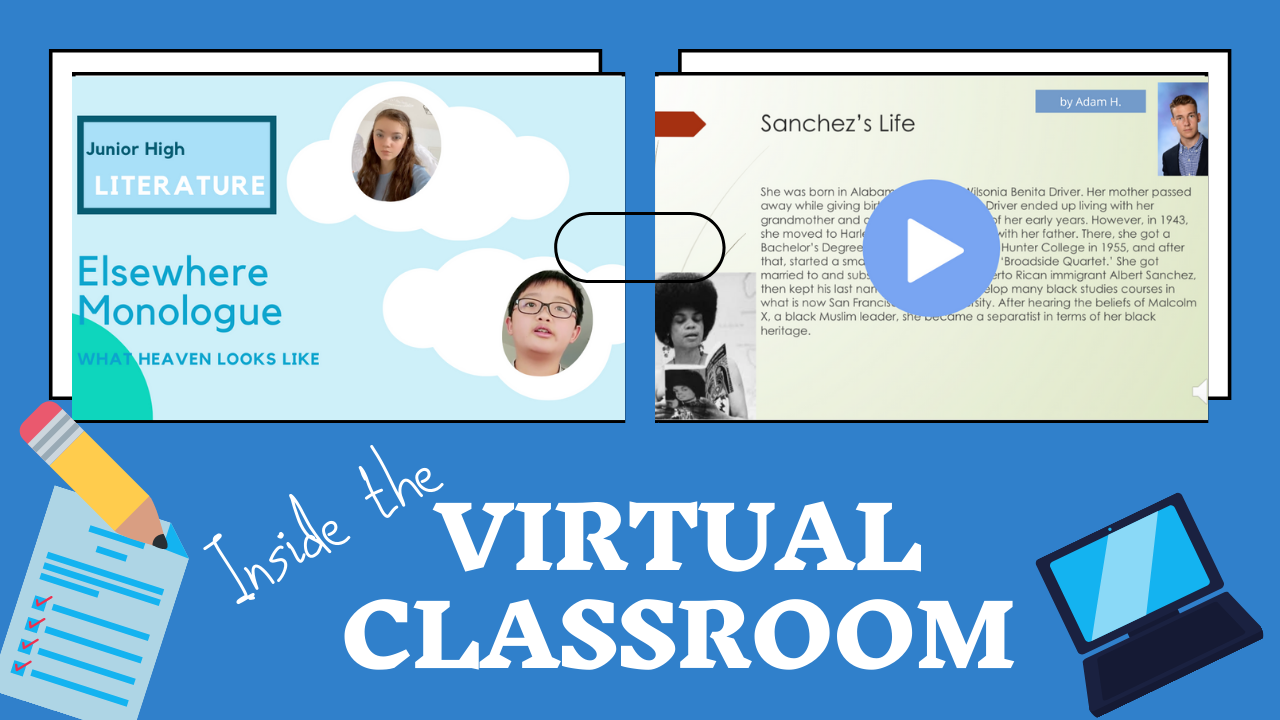 December 7, 2020
---
Students in Mrs. Fratianni's Junior High Literature class were asked to imagine that there is a heaven and in a one-minute monologue, describe what their heaven looks like. They were asked to describe how people would act in heaven and what their typical day in heaven would be like. The video below features video submissions from Ola and Leonardo. 
Grade 10 Composition and Literature: Poetry Project
Students in Mrs. Fratianni's Composition and Literature class chose from a selection of poems and were instructed to analyze and explain the effect of the poem's poetic devices. They were also instructed to describe the main message of the poem in their own words and explain why they chose the poem.
The following are two slideshow submissions by Carolina and Adam. To navigate the presentation, click on the slide.