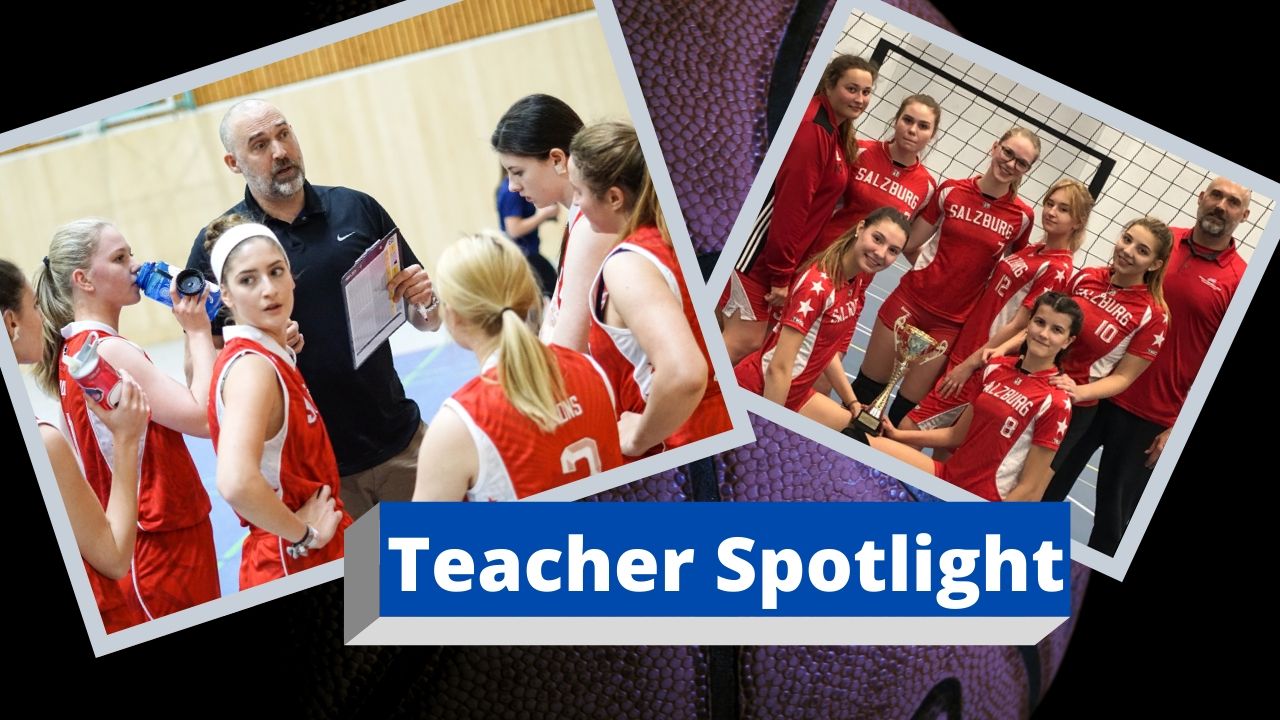 April 7, 2020
---
By a guest writer and AIS-Salzburg colleague of Mr. Burns
Standing an impressive 2m tall and hailing from the wild west coast of Canada, Mr. Burns is a fundamental part of AIS-Salzburg and a consummate sportsman.
Mr. Burns started at AIS-Salzburg in 2004 as a math teacher and coach and is now in his 16th year at the school. Currently, he is the Athletic Director, the much-loved coach and mentor to the Lady Lions basketball and volleyball teams and the AIS social media and marketing master, responsible for content and our growing social media presence. Mr. Burns has coached the Lady Lions to several award-winning seasons, most notably three-straight DVAC varsity girls volleyball championships in 2013, 2014 and 2015.  
Whether he is playing on the local baseball team with his son, the local hockey team with his daughter, or coaching the Lady Lions volleyball or basketball teams, he brings enthusiasm, expertise and fun to every sport he engages in.