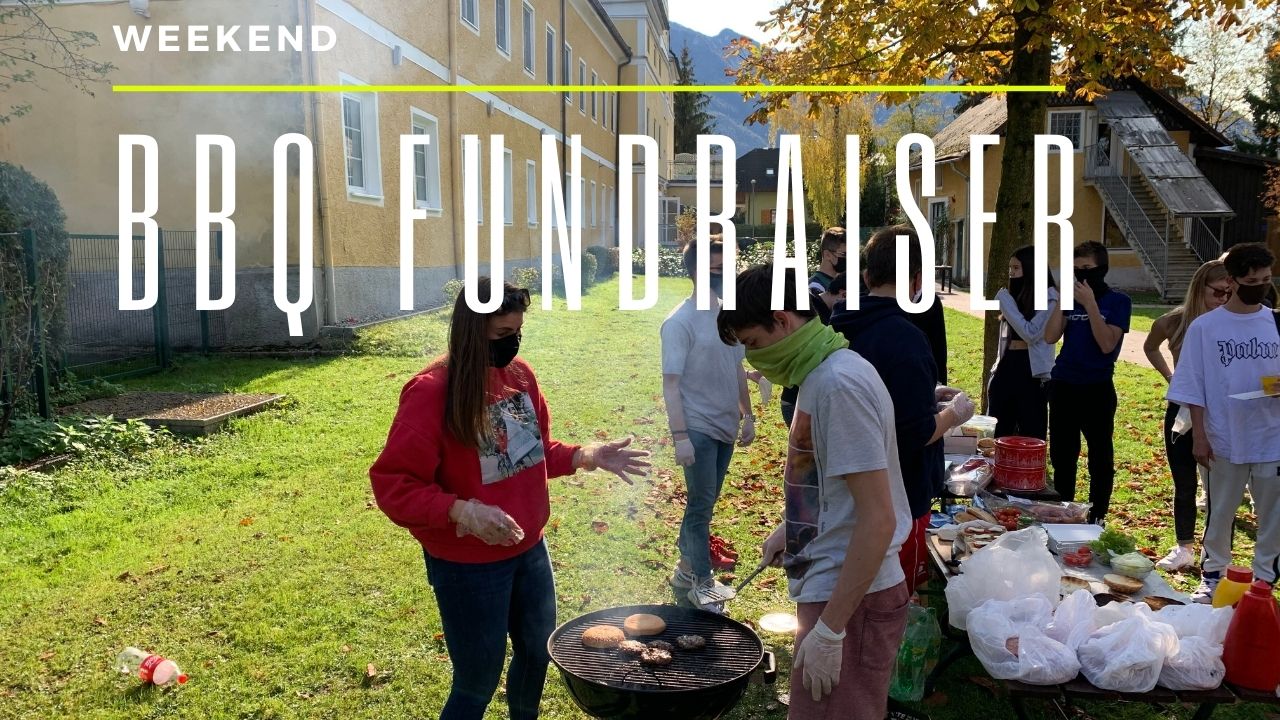 October 28, 2020
---
AIS-Salzburg student council were blessed with 20 degree weather on October 24th as they held a barbecue fundraiser to raise funds for student life projects around the school. Students, teachers and resident staff enjoyed a day of good food and fun in the sun.
"I am really excited about the Barbecue event. I believe it will be an amazing time grilling hot dogs and burgers for the students and watching them all uniting and playing games together. In my opinion, it is the best way to spend a Sunday," said student body representative Ioannis S. just prior to the event.
One of the more popular fundraising micro events was soaking Ms. Baehler (red shirt) with water balloons!!