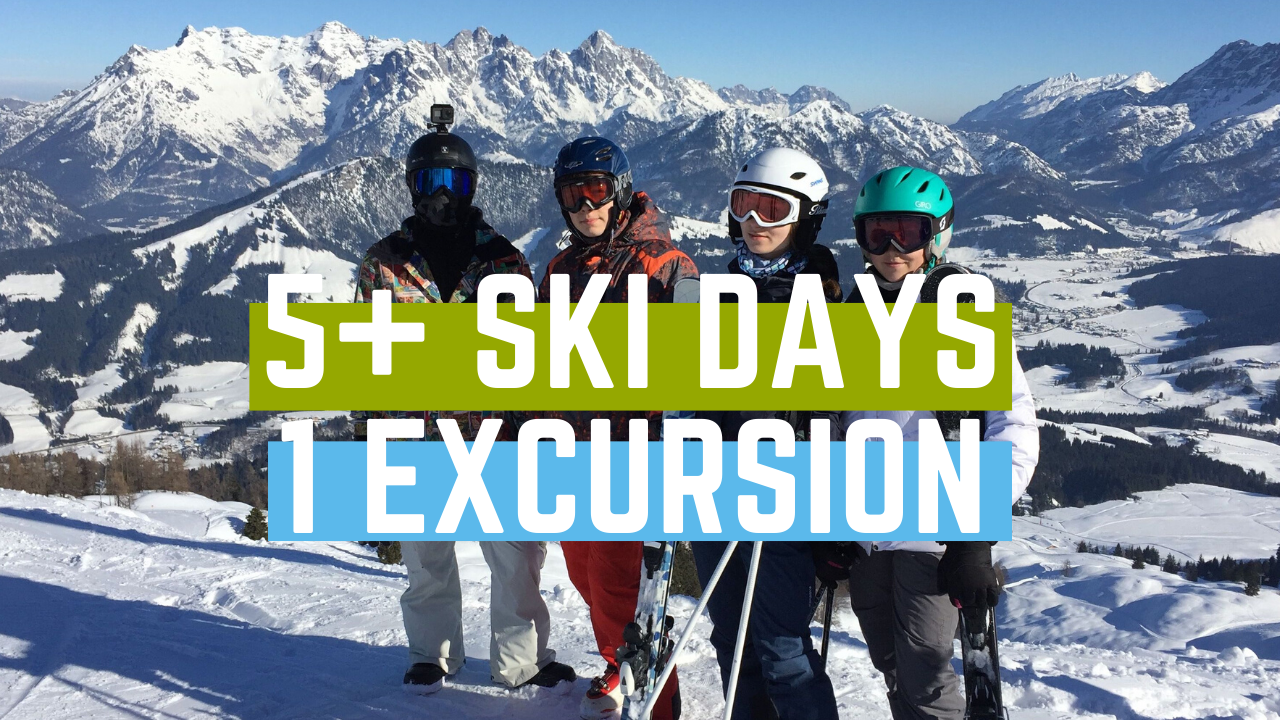 June 24, 2020
---
With the Austrian Alps and over 65 ski resorts in the province of Salzburg at our disposal, we provide our students with plenty of opportunities to ski or snowboard.
Included in the tuition for full boarders are 5 ski days and for all students, one 4-day ski excursion is included. All ski trips include private ski instructors as leaders in the morning and free ski time with friends in the afternoon. Students are also offered up to 3 additional ski days at their own expense, provided ski conditions and the number of students signed up are optimal.
Leading our skiers and snowboarders is Dorm Parent Tim Young who has also been instructing skiers and snowboarders in Austria since 2010, including 3 years at the Hermann Maier ski school. Joining Tim is our Athletic Director, David Burns, who has been snowboarding for over 30 years, 16 of which have been in Austria.