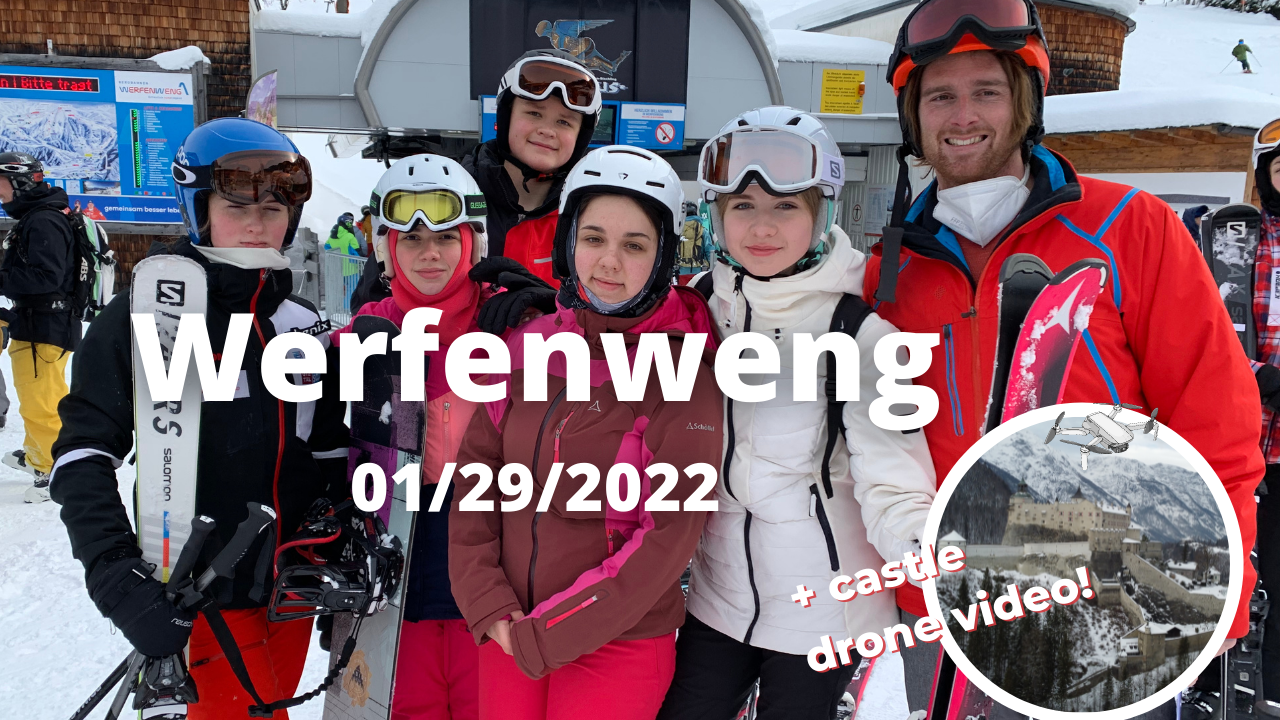 February 3, 2022
---
Once again, we benefited from good snowfall during the days previous to our second ski trip this winter, providing our students and staff with a nice layer of fresh snow to start our day.

On this second trip, a number of beginning skiers and snowboarders were invited to take part in the fun at Werfenweng, our new destination after high wind warnings at the originally-planned ski area of Steinplatte were reported. Ms. Long, our AP English teacher, volunteered her time to instruct novice snowboarders while local instructors worked with our new skiers.

Included in this video is drone footage of the Hohenwerfen Castle, a medieval fortress situated on a high rock bluff high over the Salzach River valley, surrounded by the Berchtesgadener Alps.

We invite you to watch the highlight video below from Werfenweng.