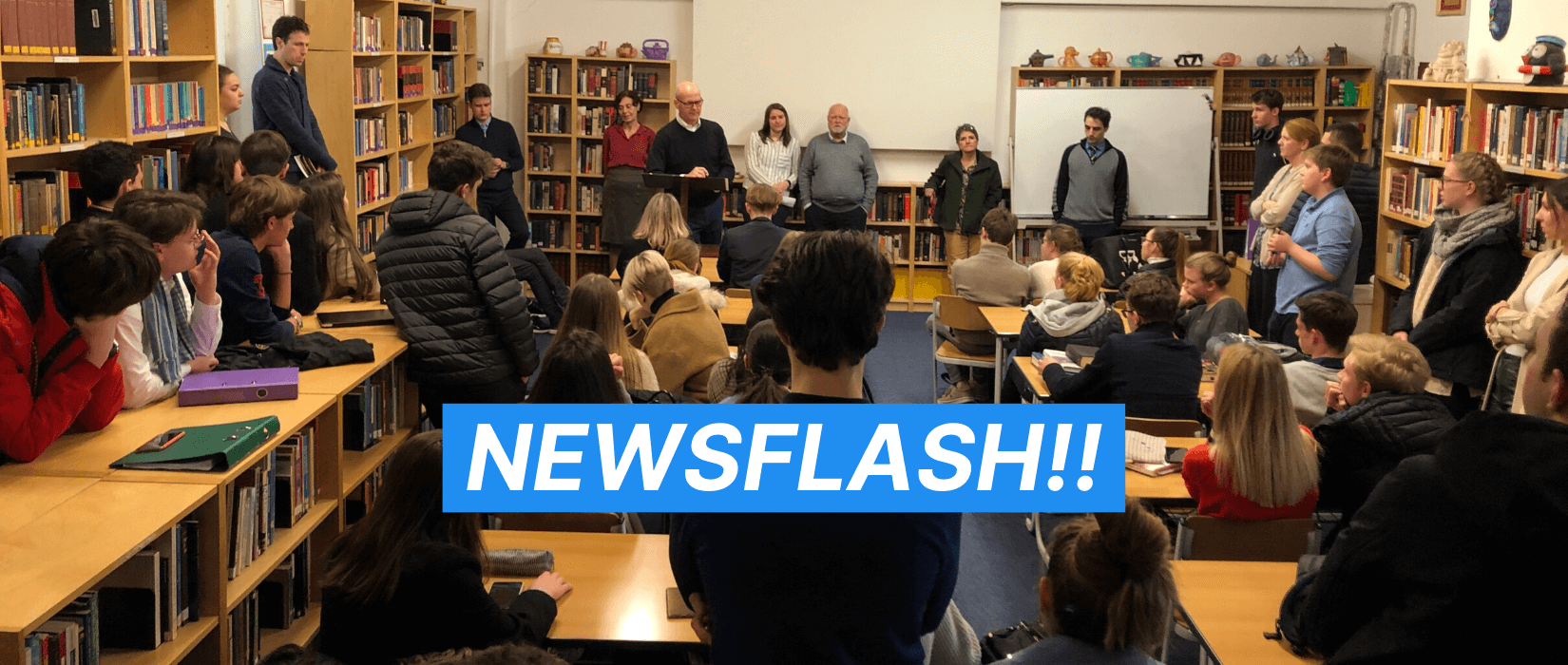 March 11, 2020
---
Due to the increasing threat and rapid spread of the Coronavirus in neighboring Italy and Bavaria, the AIS-Salzburg administration has decided to preemptively address this issue by moving our Spring Break forward in the school calendar to March 14th to 29th. With the increasing likelihood of further border controls and flight suspensions or cancellations, the decision to act early was made to avoid a situation that would affect near quarantine conditions on our campus.
In an assembly after school on Monday, March 9th, all five-day and full-boarding students were encouraged to depart the school within 72 hours and by Friday, March 13th at the latest. Boarding students who depart at any time between Tuesday and the end of the week will be excused from classes and the work will be sent to them. Day students will remain in classes throughout this week.
This Spring Break period has an open end. Return flights or travel back to Salzburg should not be booked at this time. Should the situation not improve dramatically by March 30th, all AIS-Salzburg course instruction will move online and the students should remain at home for the time being. Preparations for online instruction are already underway.
Any questions regarding this or related matters should be directed towards the school's Office Manager, Ms. Felicia Gundringer.