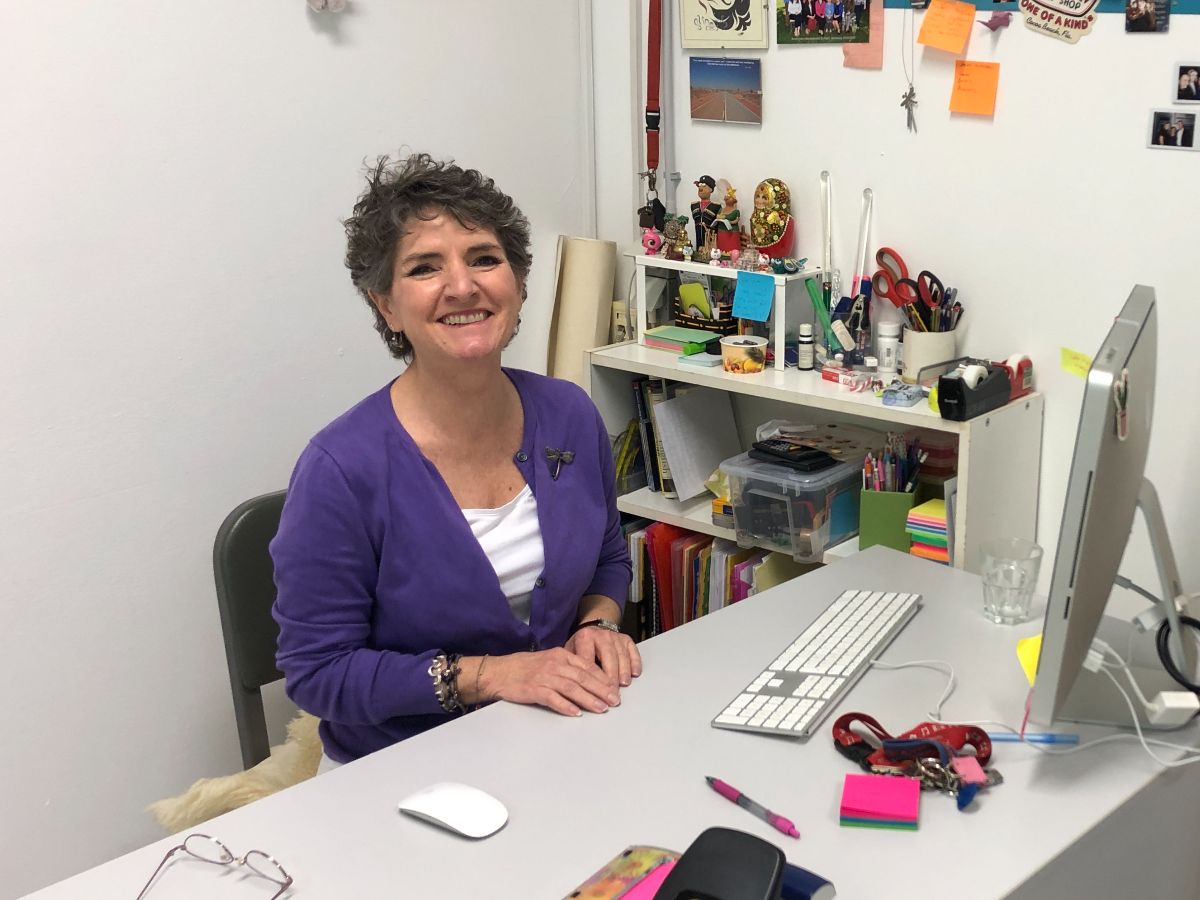 June 27, 2023
---
Mrs. Kasberger has taken over as our new college counselor following the retirement of Mr. Agardy, who held the position since the early 1990s. Mrs. Kasberger is a natural fit for the role as she is known as a mother figure to the students over the past two decades.
"I am very excited to step into the position of college counselor but a little nervous about following in Mr. Agardy's footsteps," said Mrs. Kasberger in an interview yesterday. "There is a lot to live up to there."
College counselors provide advice and direction to students as they come to the end of their high school careers. By this time, they are ready to take the next step of entering college or university, and as this is not something they do every day, students need and appreciate assistance.
"I will be able to help students with their search and application process, providing not only necessary documents but also information and support throughout.   It's such an exciting time in a student's life – exploring endless possibilities and planning for the future – I'm looking forward to being part of that."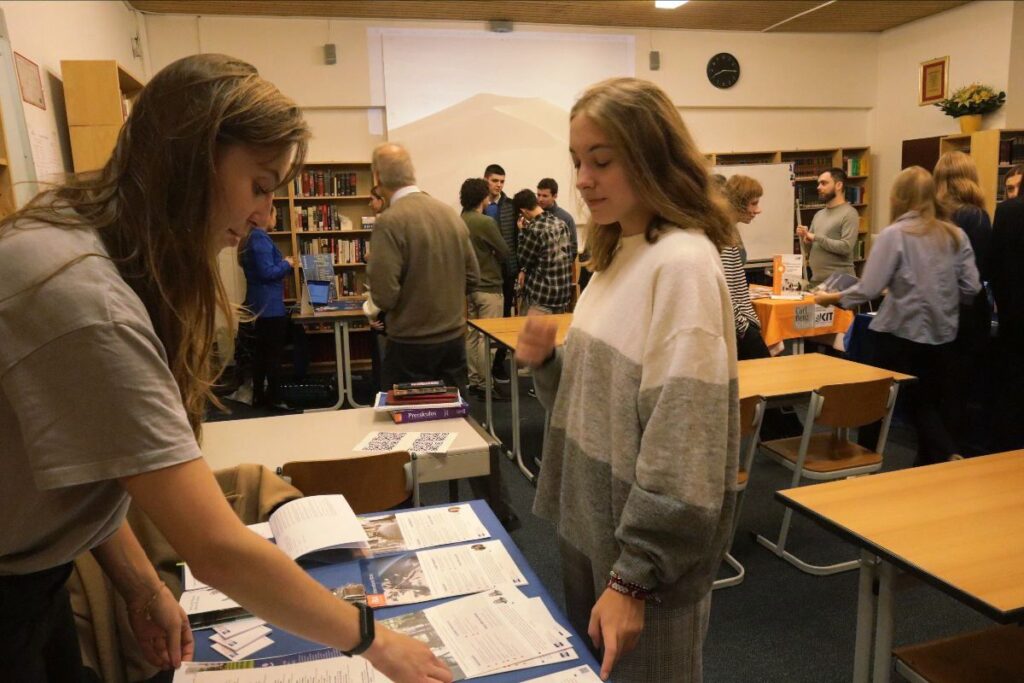 Photo: AIS-Salzburg hosts a college fair in the fall of 2022. 
AIS-Salzburg provides excellent preparation for university with our rigorous curriculum and the whole world is open to our students.
"The opportunities and futures of university applicants are simply phenomenal," said Kasberger. "Therefore, it is important that they are properly guided moving forward, to find the right path for them. Mr. Agardy has a wealth of knowledge that is legendary and invaluable. We've been working together so that I can assimilate as much as possible, but I know that I will have questions, many questions, that only he can answer. Being Mr. Agardy, he has generously and graciously offered his assistance when needed."
As the new college counselor, Mrs. Kasberger has a message for the students of AIS-Salzburg heading into their senior year next year.
"Grades aren't everything. They are extremely important but there are many other aspects that universities look at to gauge if an applicant is a good fit or not. Extracurricular activities, sports, music, dance, community service and work experience are just some of the activities universities look for in a candidate. These will help demonstrate a well-rounded character who can succeed academically as well as grow personally and contribute to the world around them. Also, don't wait to apply to your chosen university. Your senior year will be extremely busy and challenging, getting started on university applications early will help reduce some of the stress in your final year."