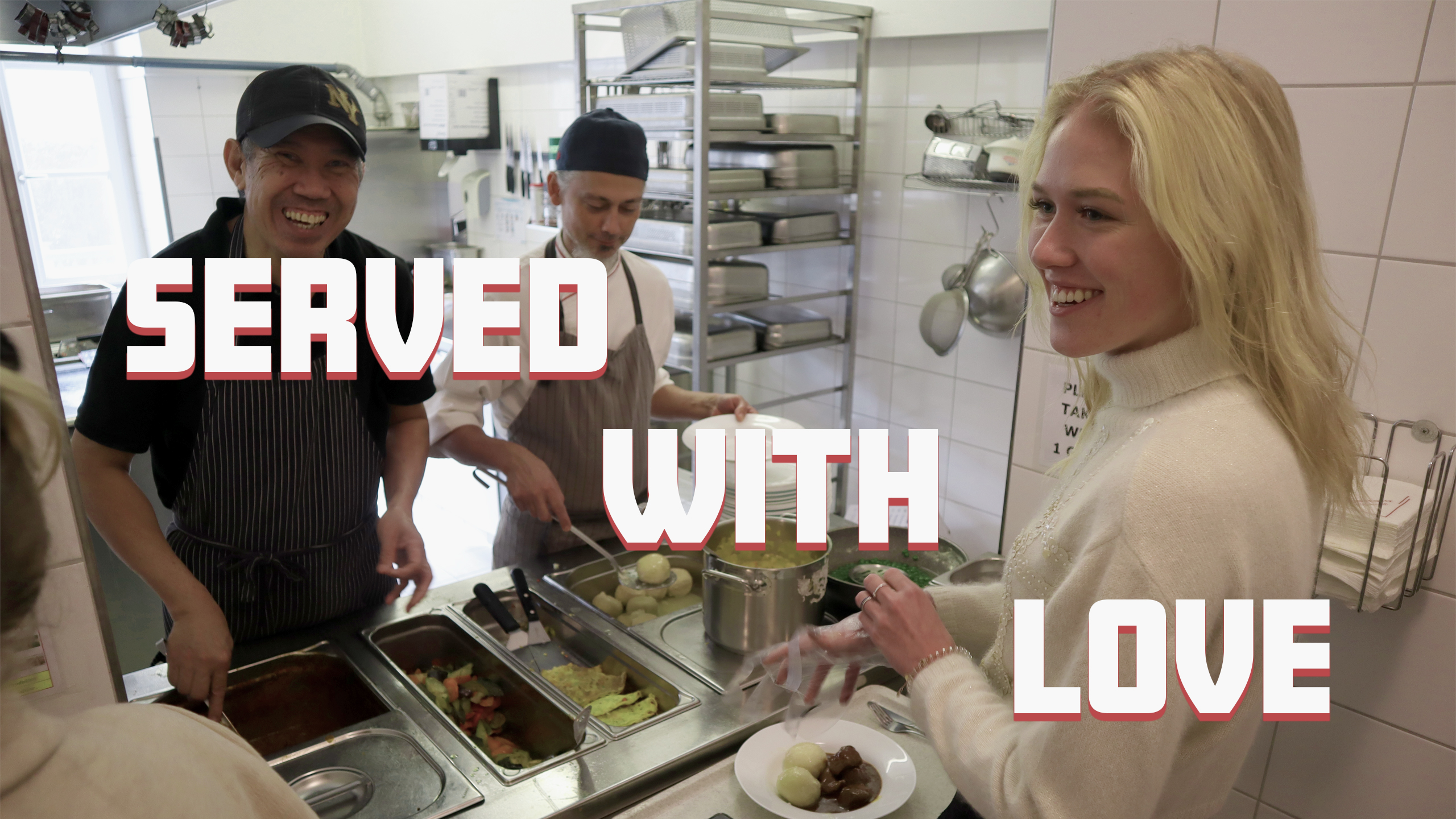 November 25, 2021
---
It goes without saying, that pleasing a group of 100+ hungry lunch-goers and keeping it healthy while on a reasonable budget is not an easy task—even for the most experienced of chefs. When one factors in the rather selective attitude of most teenagers, it becomes a job for our kitchen staff that most people would not envy. However, for Gerhard and Oliver, it's a dream job in which they take a great amount of pride.

"The kids ask and I try," said Gerhard—in his broken English—of his efforts to create new meals based on student requests. 

In fact, he keeps a wish list of student requests and he and his staff do their best to incorporate these meals into their weekly menu.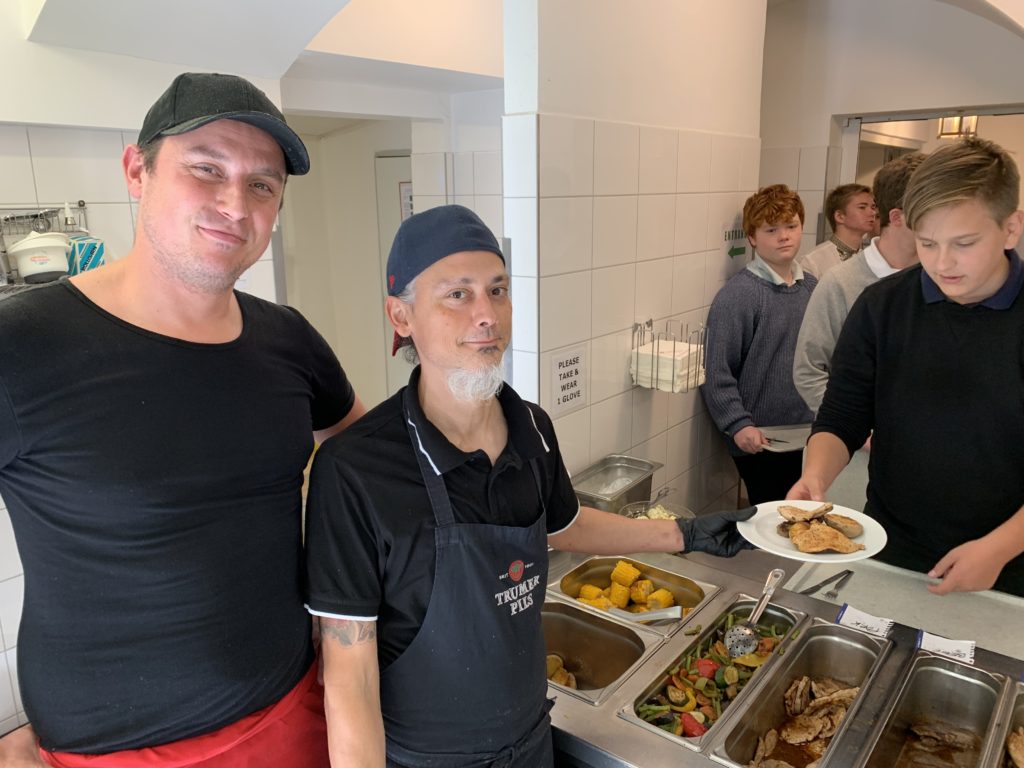 Photo: Kitchen Manager Gerhard (left) and Head Chef (Oliver) make a great team in the AIS-Salzburg kitchen.
Gerhard took over as manager of the AIS-Salzburg kitchen in the fall of 2019, and ever since, the quality of meals has steadily improved. The former Head Chef at Sony Playstation in Anif tries to be as accommodating as possible to student requests.

"We try to be as flexible as possible with our meal plan while also providing healthy options," said Gerhard of adapting his weekly meal plan to student requests. "This year we have more Mexican students, so we make more Mexican food," added Oliver.  

Oliver brings 30 years of experience as a cook to the team, including employment at the Golden Hirsch and Hotel Sacher, both local five-star hotels in Salzburg. Together, the duo have implemented new ideas and strategies for providing students with a balanced diet while also appealing to their tastes.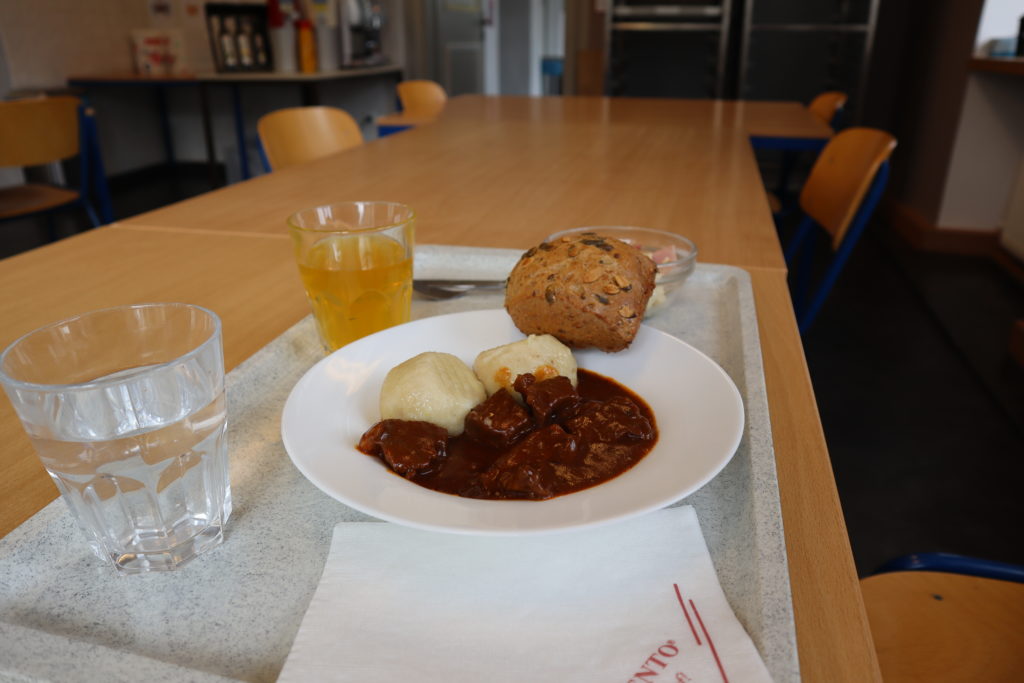 Photo: Tender-rich Gulasch with dumplings is one of the more popular meals on the menu.
What is definitely clear is that Gerhard and Oliver care a great deal about the happiness, health and satisfaction of the AIS-Salzburg student body and staff. They make an effort to get to know everyone and are on a first-name basis with almost everybody that walks through the serving line every day. We invite you to watch Gerhard and his team in action in our "Lunchtime at AIS-Salzburg" video below.