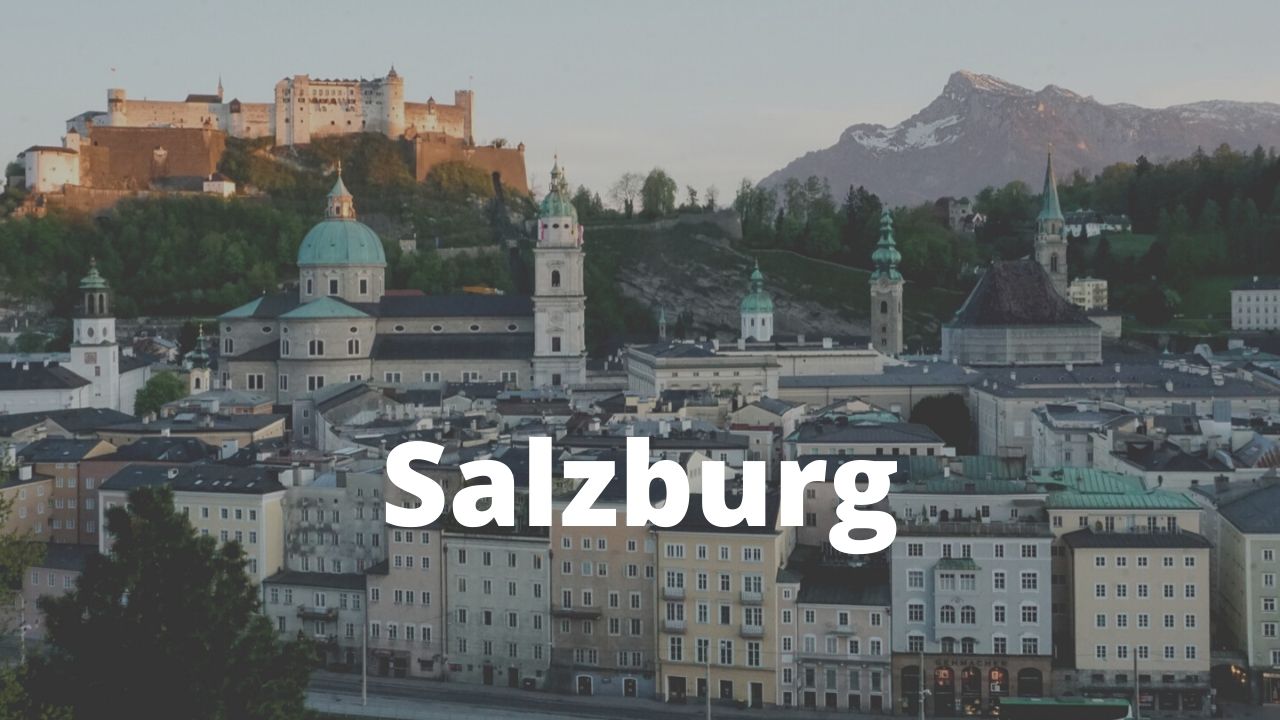 June 2, 2020
---
Salzburg, the birthplace of Mozart, is one of the most beautiful and culturally rich cities in Europe with its baroque architecture and beautiful skyline dominated by the Fortress of Hohensalzburg.
As our students claim in this video, for a city of just over 150,000, Salzburg has a big-city feel to it. Probably the biggest case in point is the sole fact that Salzburg is home to FC Red Bull Salzburg, which compete in the UEFA Champions League. Salzburg also has a professional hockey team, which also competes in the Champions League for hockey. The city has countless designer shops and restaurants predominantly on two famous shopping streets, the Getreidegasse and Linzergasse. Students also enjoy two shopping malls totalling over 150 shops featuring many retailer chains.
Surrounded by mountains, Salzburg provides a number of options for students with a flair for the outdoors. Whether it is a day hike with an overnight stay at the top of the Untersberg, a quick one hour drive to the Austrian postcard city of Hallstatt for a salt mine tour or a ski day at one of 60+ ski hills in the nearby Alps, there is plenty to do for the outdoor enthusiast. This video was taken in late February 2020 and only shows a glimpse of what Salzburg and the surrounding region have to offer. We hope you enjoy it.