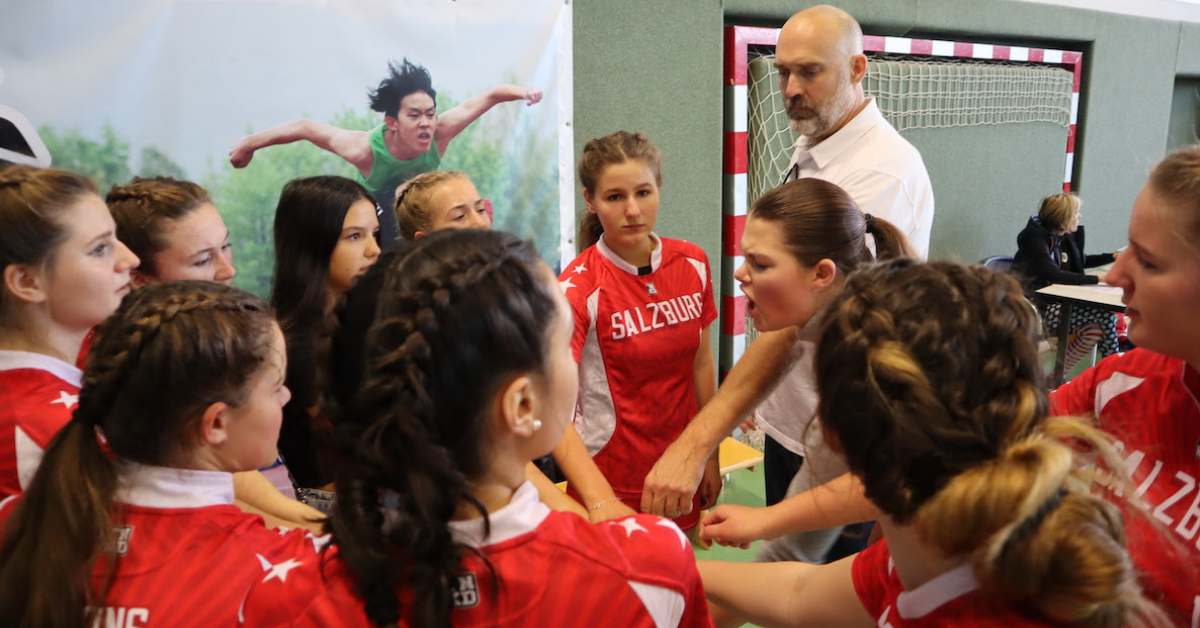 October 8, 2021
---
The Lions roared their way to victory on Saturday at DVAC festivals, winning two soccer and two volleyball matches against other international schools.
The boys' soccer team won both of their matches, starting with a big 6-0 win against the International Christian School of Vienna, paced by goals from Iker (2), Sonja, Harrison (2), and Milan in front of a home crowd at the Olympic Center RIF. Overall, the Lions connected passes well and finished their chances when they were created.
The second match against St. Gilgen appeared to be much tougher. Deadlocked 1-1 at halftime on a goal by Ivan, the Lions stormed out of the gate and scored two quick goals to start the second half; the first by Dmytro and the second, again, by Ivan. After more back-and-forth, Dmytro would put the game to rest by scoring his second goal of the match. The match would finish 4-2.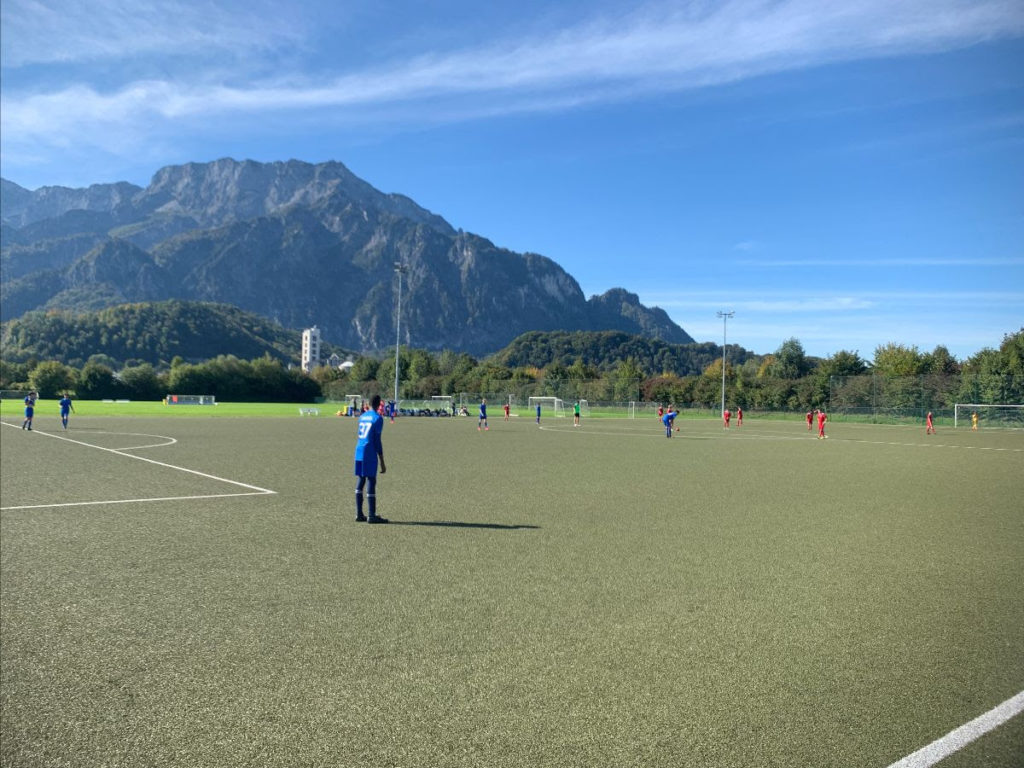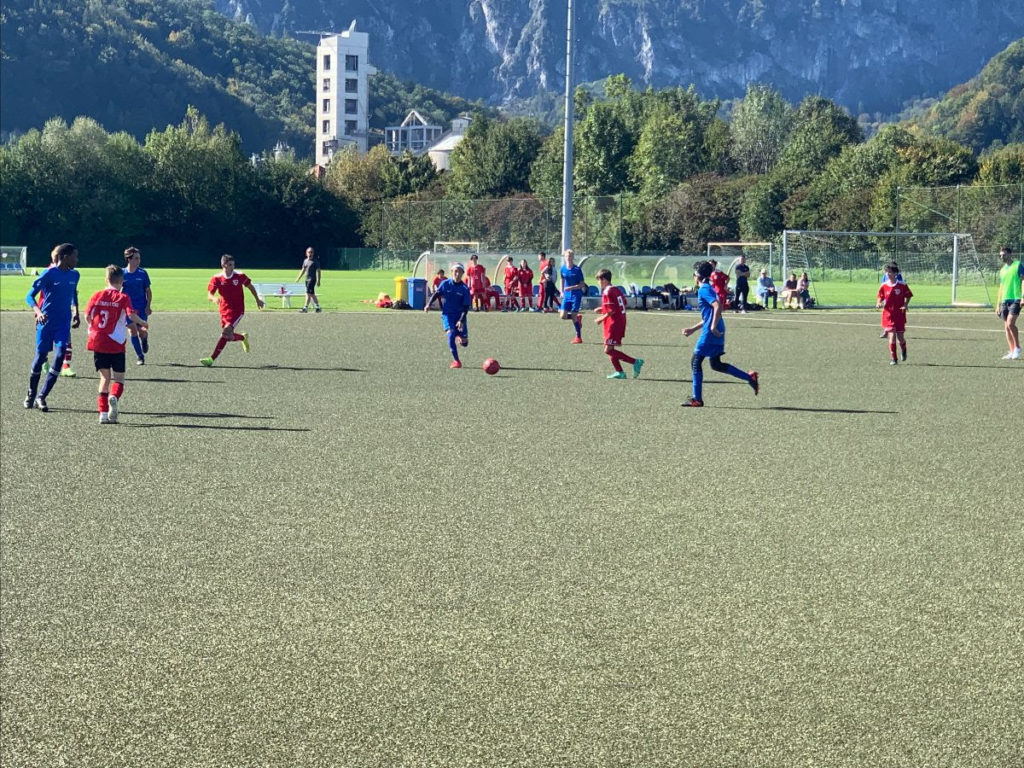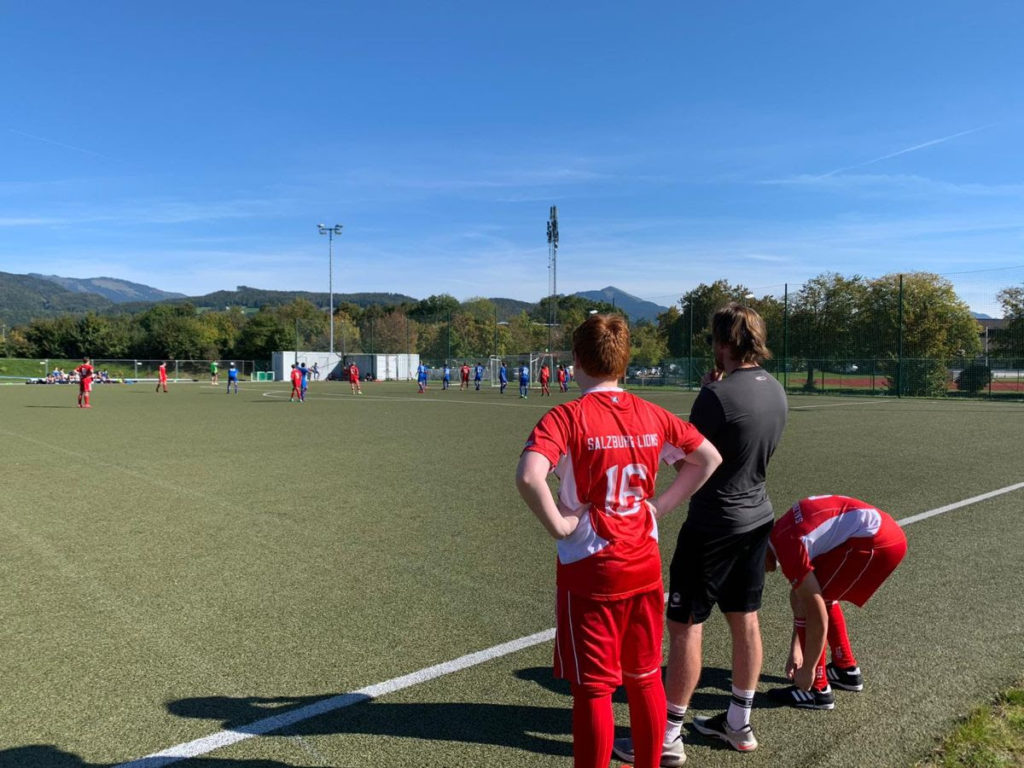 "I am very pleased with our play in the 2nd match. After drawing with St. Gilgen earlier in the week, it was fun to come out with a victory this time," said head soccer coach Matt DeKryger. "Defensively we remained focused and committed to containing a potent counter-attacking team. This was one key reason we were able to find success and come away with the win."  

The girls' volleyball team also found success at the DVAC volleyball festival in Vienna. After losing their first match to the host, AIS-Vienna Knights in the third and final set (1-2), the Lions bounced back with wins over the Vienna International School (2-1) and the International Christian School of Vienna (2-1). Newcomer to the Lions uniform, Sarah, was the standout player for the Lady Lions with multiple service runs and kills from the outside hitter position. Helene had a very strong day at the net, with a number of tips at timely moments with the game on the line. Helene was strong at the service line along with sister Diana and teammates Barbara and Hope.