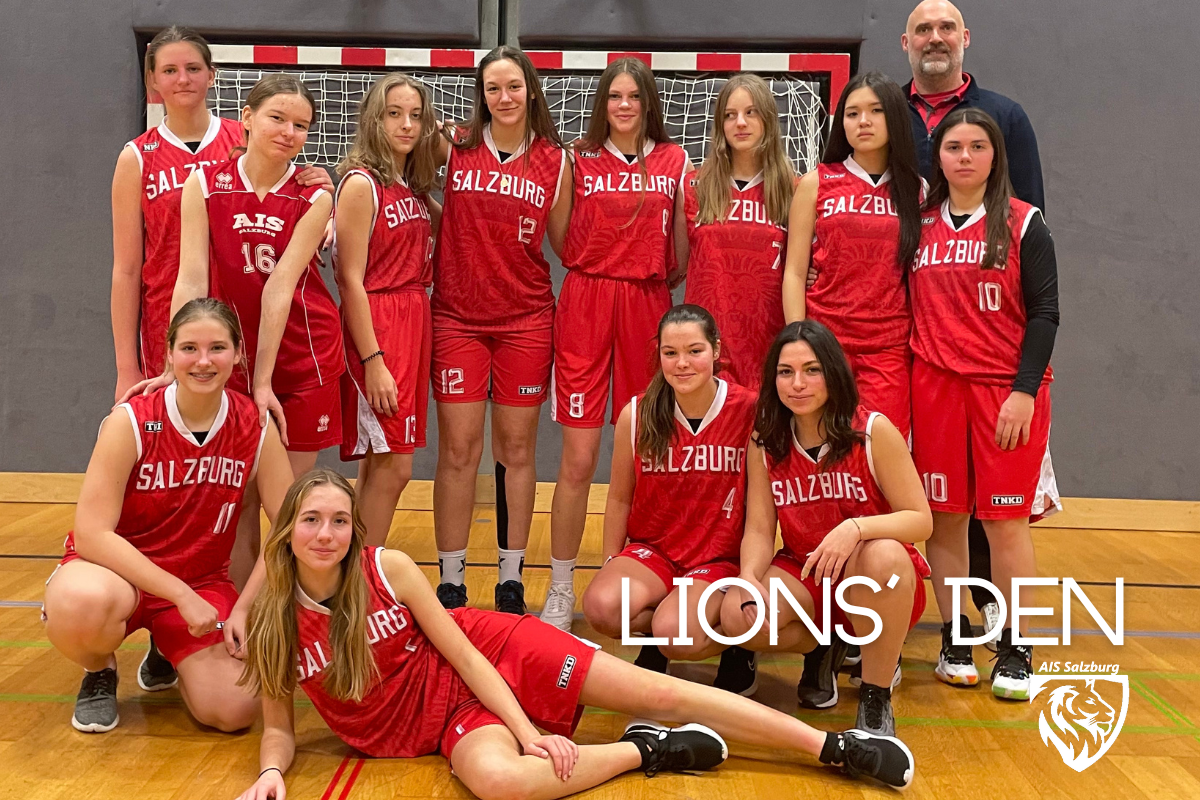 January 31, 2023
---
Junior High Boys Win First Game of the Season​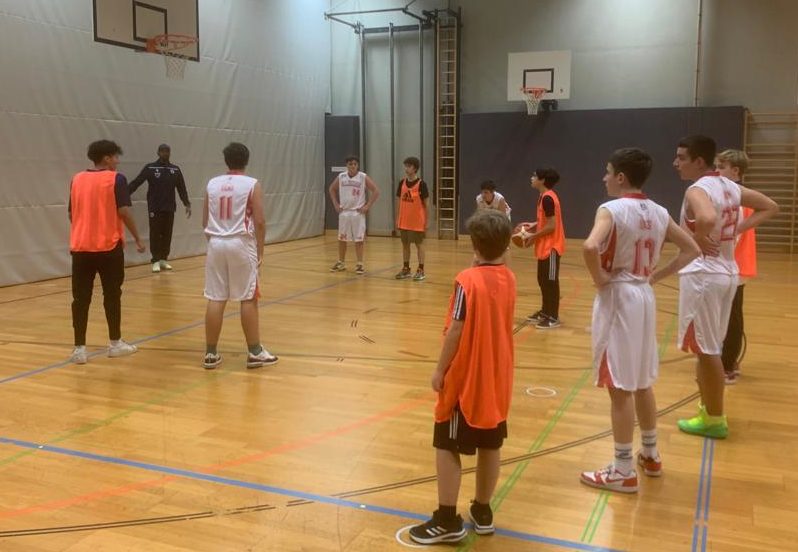 The junior high boys' basketball team had their first game of the season on Monday night as they visited the St. Gilgen Saints. For most of the players, this was their first time ever playing in an organized basketball game.

"It was chaotic at first but the boys improved a lot throughout the game," said coach Nick DeWitt. "I was so proud of their hustle and positive attitudes. I even saw a few really nice moves."

The defensive standout of the game was Jorge with numerous moments of effective boxing out. 
Lady Lions Win Two at DVAC Festival
The AIS-Salzburg Lady Lions won their first two games of the season this past Saturday with a dominant 27-12 win over AIS-Budapest and a 23-17 victory over QSI Bratislava. Their lone loss came at the hands of the host Vienna International School by a score of 16-23.
"I am extremely pleased with our play and effort this weekend," said coach David Burns on Monday. "Overall, we are quite inexperienced, but the girls are highly motivated and learning fast."
In fact, 6 of the 12 girls that made the trip were absolute beginners playing in their first basketball competitions ever. 
"I have a few more grey hairs for sure," laughed Burns. "But that is how they learn, by being thrown into the fire, making mistakes, and learning from them."
Grade 9 point guard Chanti S. had her best game in a Lions uniform in her two years of basketball, with multiple steals and strong defensive play. Newcomer Nastia B. was a beast on defense and took the ball to the rim for multiple buckets.  Nicole I. was an offensive leader, utilizing her speed for a number of uncontested layups. Marija B. chipped in with a few offensive put-backs, while Ola T. was strong defensively. The highlight of the day was when Jade R. scored off a jump shot after executing a move she has been working on in practice. Congratulations to Diana K. for scoring her first-ever basket!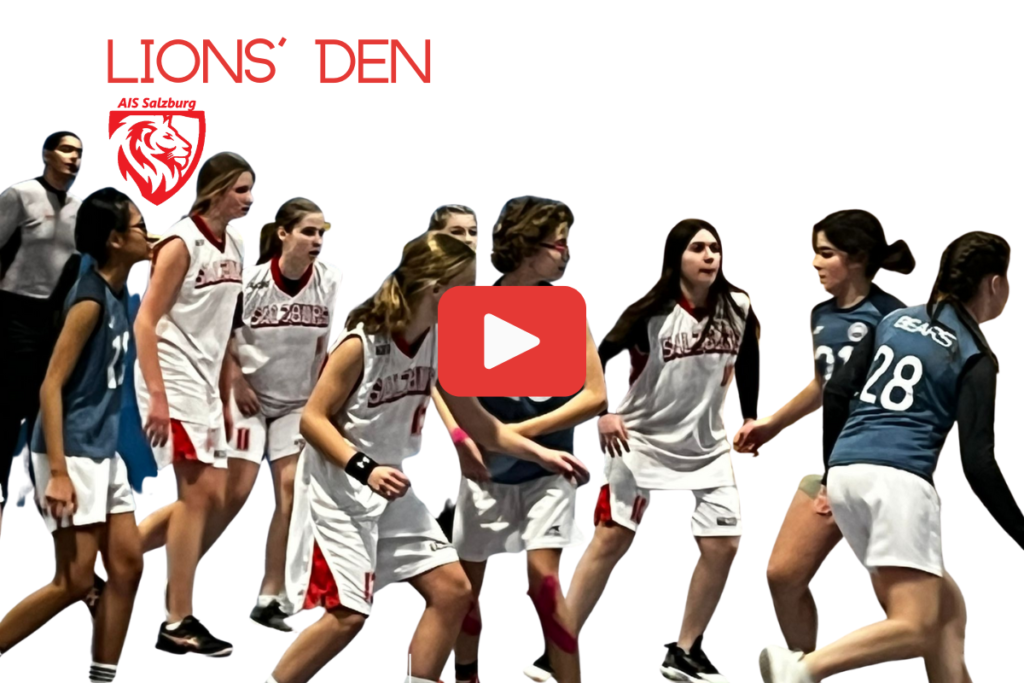 Video: The video above is a sneak peek into the trip to Vienna this past weekend for the DVAC Basketball Festival.
Lady Lions Lose Season Opener at the Buzzer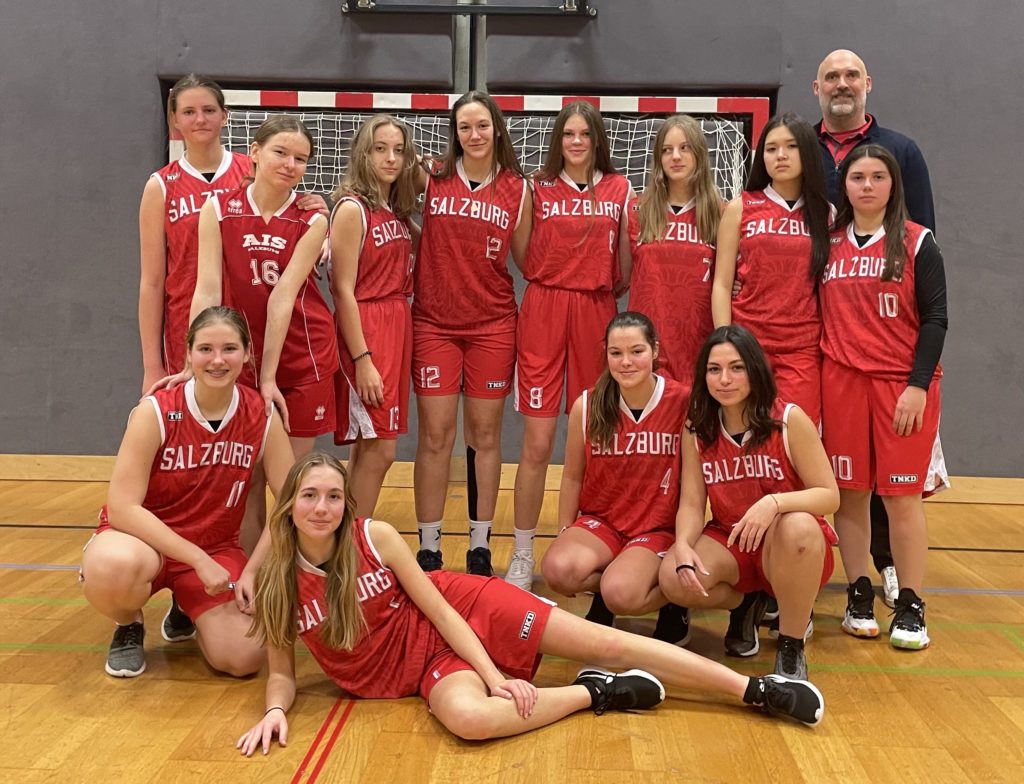 The AIS-Salzburg girls' basketball team had their first match of the season on the road vs. St. Gilgen International School on Monday night. The Lions jumped out to an early 6-0 lead behind three straight baskets from Nicole I. However, St. Gilgen battled back to tie the game a few minutes later. The teams continued to exchange baskets all the way down to the final seconds when St. Gilgen scored the game-winning shot at the buzzer to squeak out a 26-24 victory over the Lions. 

Grade 9 Chantal S. had an excellent defensive game, shutting down St. Gilgen's top scorer and senior player to prevent St. Gilgen from running away with the game. Jade R. had her best game in a Lions uniform, scoring two key baskets in the final frame. Newcomer Nastia B. also had a very strong game with strong rebounding and three baskets of her own. 

"I was quite pleased with how we played considering that 6 of the 12 girls are absolute beginners playing in their first-ever basketball game," said long-term coach David Burns after the game. "Our defense needs a lot of work, but offensively we shared the ball quite well."

The girls are back in action this Saturday at the Danube Valley Athletics Conference mid-season festival at the Vienna International School. 
Lions Win Two at DVAC Festival
The AIS-Salzburg boys basketball team came away with two victories in three games this past Saturday at the Danube Valley Athletics Conference mid-season festival in Vienna. 

The boys played stellar defense in their first game, holding the Danube International School to zero points until the fourth quarter. The Lions went on to handily secure the win, 23-8.

Their second game versus the International Christian School of Vienna (ICSV) was much closer, but the boys were able to build a healthy lead in the first half. The Lions moved the ball really well and executed a number of plays on offense that they had been working on in practice. In the second half, ICSV managed to mount a comeback as the Lions faltered, taking a one-point lead late in the game. In a last effort to win the game, Alex M. took a short jumper and sunk it with six seconds left. The Lions held on in the final seconds to win 24-23.

The boys' last game was against a very talented junior varsity team from the American International School Vienna. After riding the high of the first two wins of the season, the boys were handed a wake-up call in a lobsided 14-46 loss to AIS Vienna. 

"We have made good progress since the start of the season, but that loss at the end showed the boys that they still have a lot to learn", said coach Nick DeWitt after the final game. "I think it was good for the boys to be humbled and see how a more talented team executes throughout a whole game. This game really tested our brotherhood, mental strength, and ability to execute and maintain positive communication on the court."