March 15, 2021
---
One would think that student enthusiasm or basketball would be low in a year without scheduled competitions.  This is not the case at AIS-Salzburg, however.  Both the boys' and girls' basketball teams have been practicing twice weekly and with surprisingly large turnouts each time. 
"I am pleasantly surprised at the number of students who signed up to play basketball," said girls' coach and Athletic Director, Dave Burns.  "Currently, we have 17 boys and 14 girls on the teams and some new talent this year that has both myself and Coach Dewitt excited."
In their second season under coach Nick Dewitt, the seven returning boys' are showing a lot of growth in their game and increased ability to work together. With the addition of ten new players, there is a nice mix of experience and youth to build on for the future.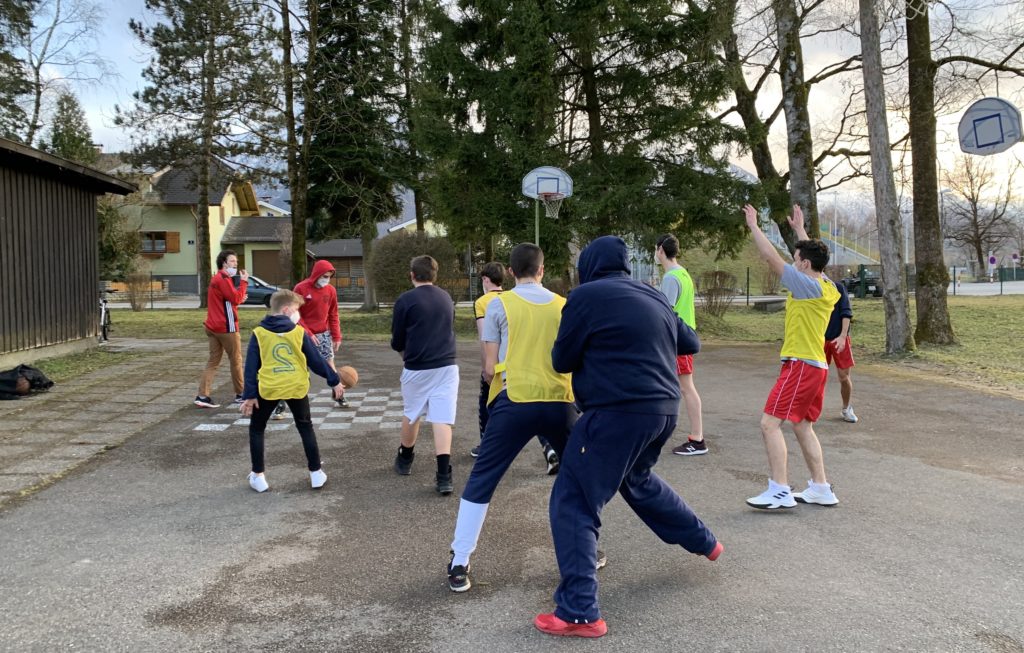 Heading into this school year, the girls' team was the team that needed a roster boost the most with only three girls returning from last year's squad.  Now, with the addition of eleven new girls to the team, the future looks bright. 
"Not only are there a lot of new faces, but there are a number of new girls that bring a combination of athleticism and competitiveness to the court. Others who are less familiar with contact sports are showing a lot of promise and starting to get used to the physical nature of the game. More than anything, I am most excited about the great attitudes across the board. They are a great group of girls," said coach Burns on the outlook of his team.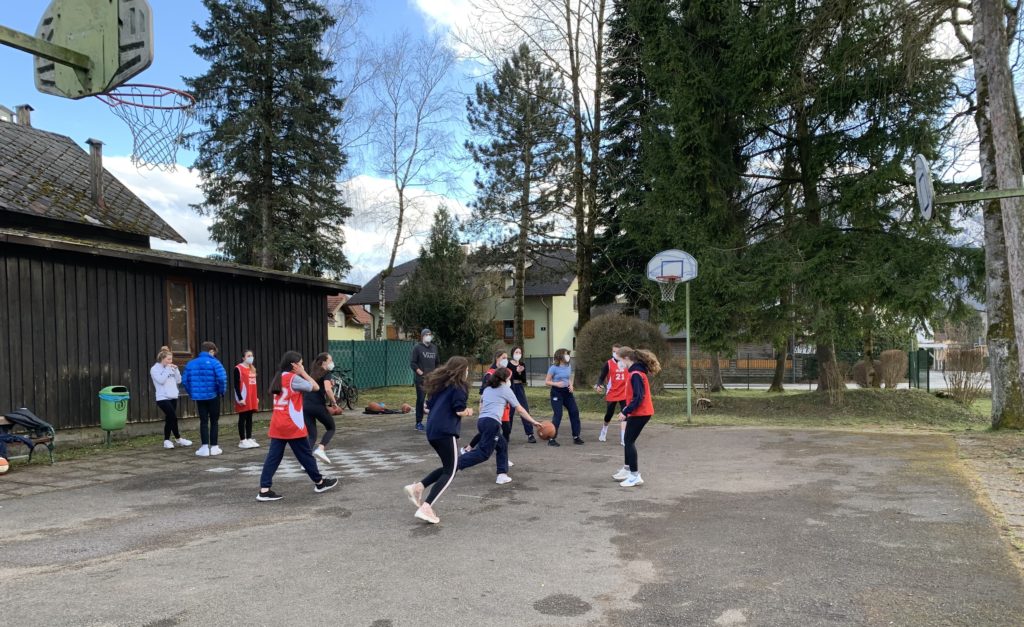 The likelihood of playing competitions this school year is still uncertain and the coaches are hopeful that they will be able to play a game or two before the summer break. 
"If we are able to play some games obviously that would be ideal. However, as it is right now, we have enough players to play our own games and we are taking full advantage of that. We now structure our practices where we focus on skill development for the first half of practice and then play a scrimmage game for the second half, stopping the game for coaching moments as we see fit. In fact, the kids are receiving more game competition right now than they would in a normal season and both myself and coach Dewitt agree that this approach is working well. We may even continue with that when things do return to normal since the best way for a kid to learn is to experience a situation in a game."  
This strategy makes sense when considering that since the pandemic started, Lions basketball teams have missed three Danube Valley Athletic Conference tournaments and two Jamboree tournaments, our annual boys and girls tournament that we host. This is on top of the dozen or so friendly games that would have also been played during this time. 
"Yes of course it is frustrating because the kids love traveling around Europe playing in tournaments. Those are always the highlight of the season and where a lot of the memories are created. We try to keep the kids focused on the future and the positives that will come out of this situation. Since we are unable to play games, we are in less of a hurry to develop skills and get them game-ready. This allows us to start from scratch and build up their basic fundamentals. It is rare we have a kid for more than 3 years, which simply is not enough time to develop their skills to the level we would like when considering basketball is only played during one-third of the school year. This is our disadvantage as a boarding school where students often do not stay at the school K through 12, as in many non-boarding international schools. Now, we can really approach it differently, take our time and give these kids a nice solid foundation of skills going into next year and longer-term," replied coach Burns when asked about the tournament cancelations.  
Looking forward, this approach does make sense when considering that 14 of the 17 boys and 12 of the 14 girls are potential returners next year. Longer-term, the boys' roster has six players that are grade 10 or younger while the girls' roster has eight. So the future does look bright and the time to "rebuild" and come back stronger couldn't be any more ideal.