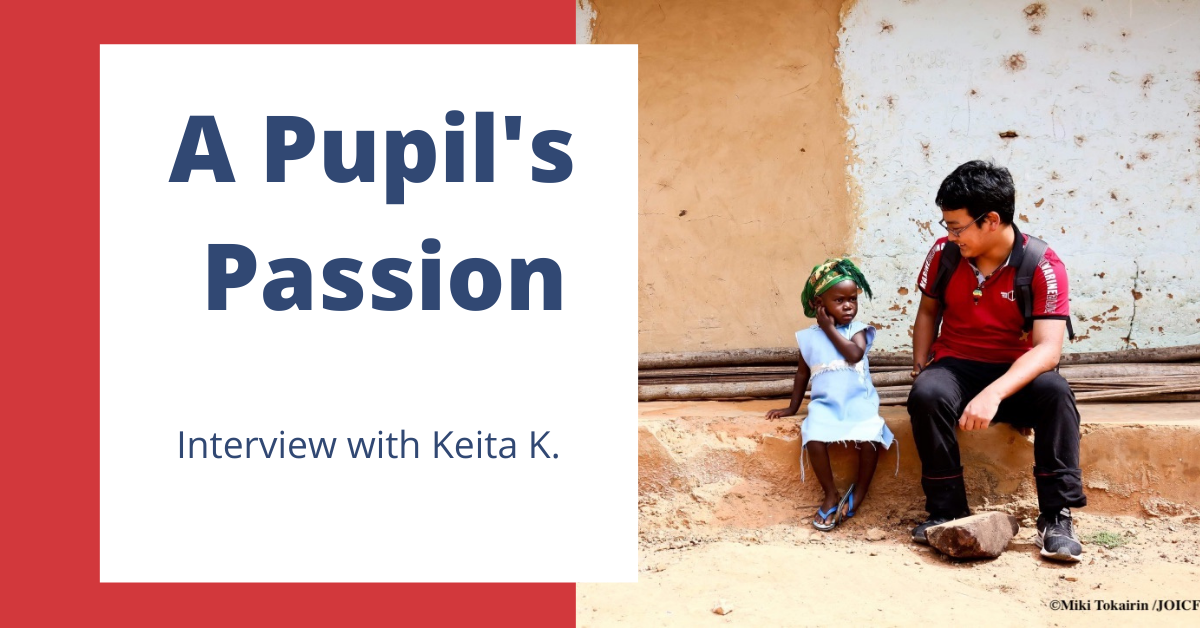 March 29, 2021
---
Since he was seven years old, AIS-Salzburg Japanese student, Keita Kondo has been a member of the Little Ambassadors program, a program that encourages children to expand their knowledge about global issues and educate them on what they can do to help make a positive change. During this time, Keita has volunteered his time for several projects around the globe that support children, including projects in El-Salvador, Sudan, Palestine, Syria, Iraq etc.
Keita labels himself as a "social Investor" and had this to say about his passion for volunteering; "I had heart surgery when I was a baby. I survived because of good medical treatment. What I learned from this is that it is my turn to contribute to saving the world."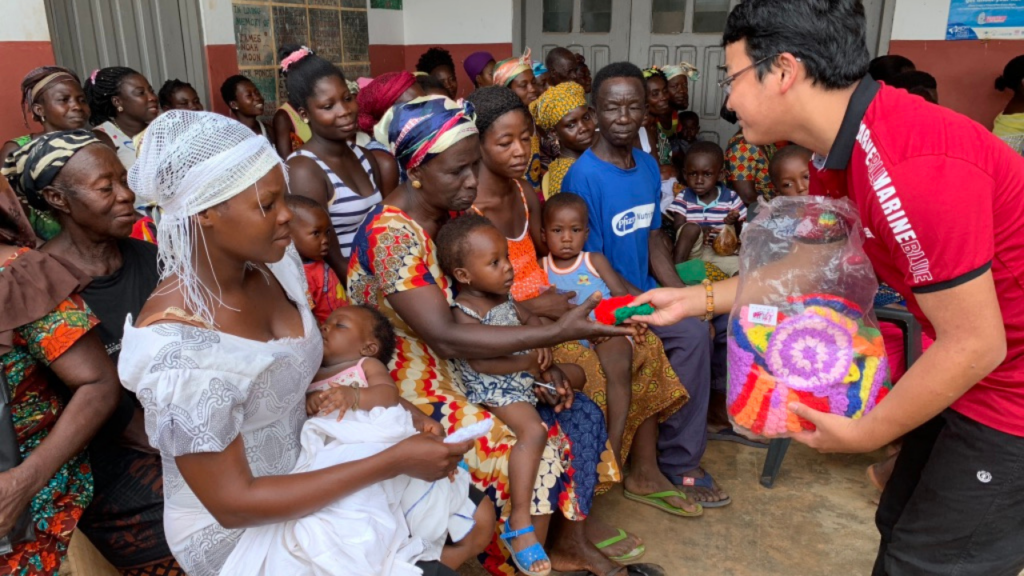 Keita handing out gifts in Ghana.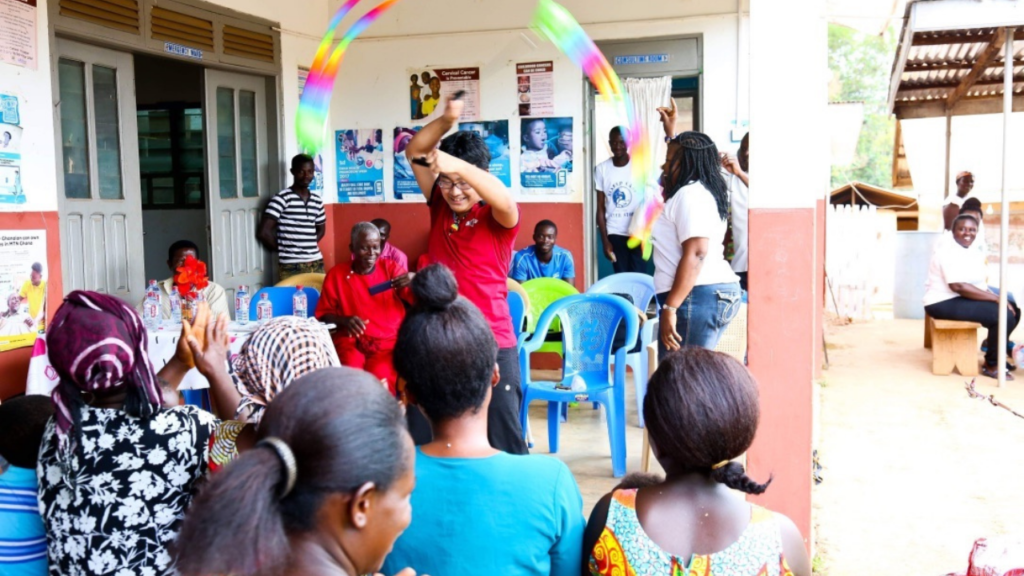 Keita entertains the families in Ghana.
Most recently, Keita volunteered for and participated in projects in Ghana, the Philippines and the Galapagos Islands.  In March, 2018, he volunteered as part of a crowdfunding project to donate motor tricycles to two villages in Ghana to be used for transporting pregnant women to the hospital. These villages did not have any motorized vehicles so pregnant women would have to walk up to seven hours to visit the hospital for a check-up.
2018 Keito Volunteers to help distribute motor tricycles used to transport pregnant woman from small villages to hospitals
In July 2018, Keita visited Tagaytay —near Manila— for a week to distribute food for children in slum areas. He also put on a fun event for the children called 'Ennich', a fun Japanese traditional children's festival. Sadly, the following September Keita learned that a fire ravaged the area, killing some of the children he met in July. Keita started a fundraiser to support the families affected by the fire.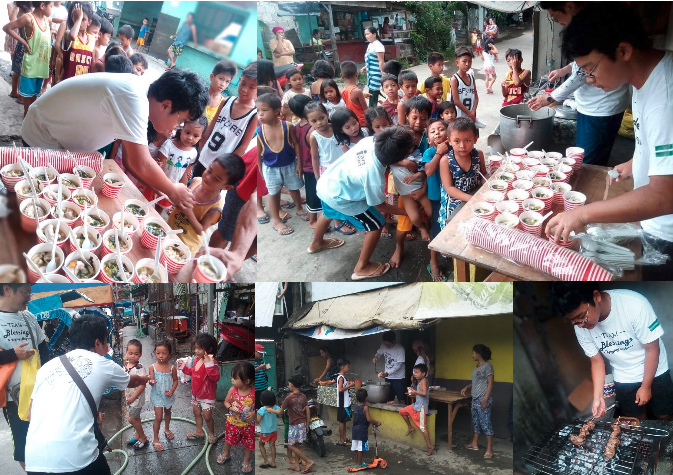 2018: Keita helps feed children in the Philippines
In July, 2019, Keita volunteered for a project in the Galapagos Islands where he helped restore the habitat of native Galapagos wildlife.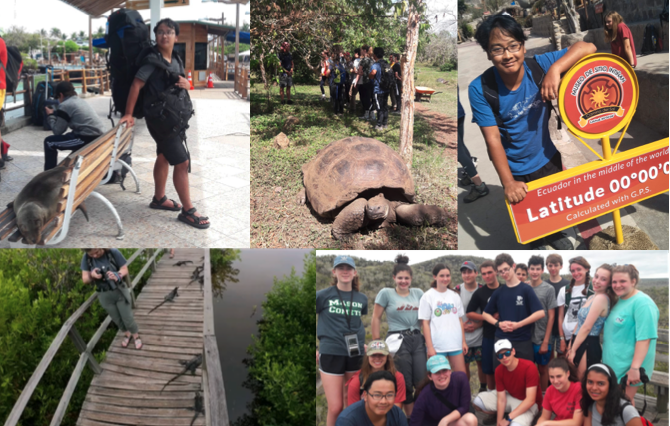 "I was able to talk a lot with people who live in different circumstances than me. That made me able to expand my point of view without being bound by stereotypes," replied Keita on how these experiences have affected him. "What I enjoy the most about volunteering my time for these projects is being able to know the values of many people from many different circumstances and seeing the smiles of children."