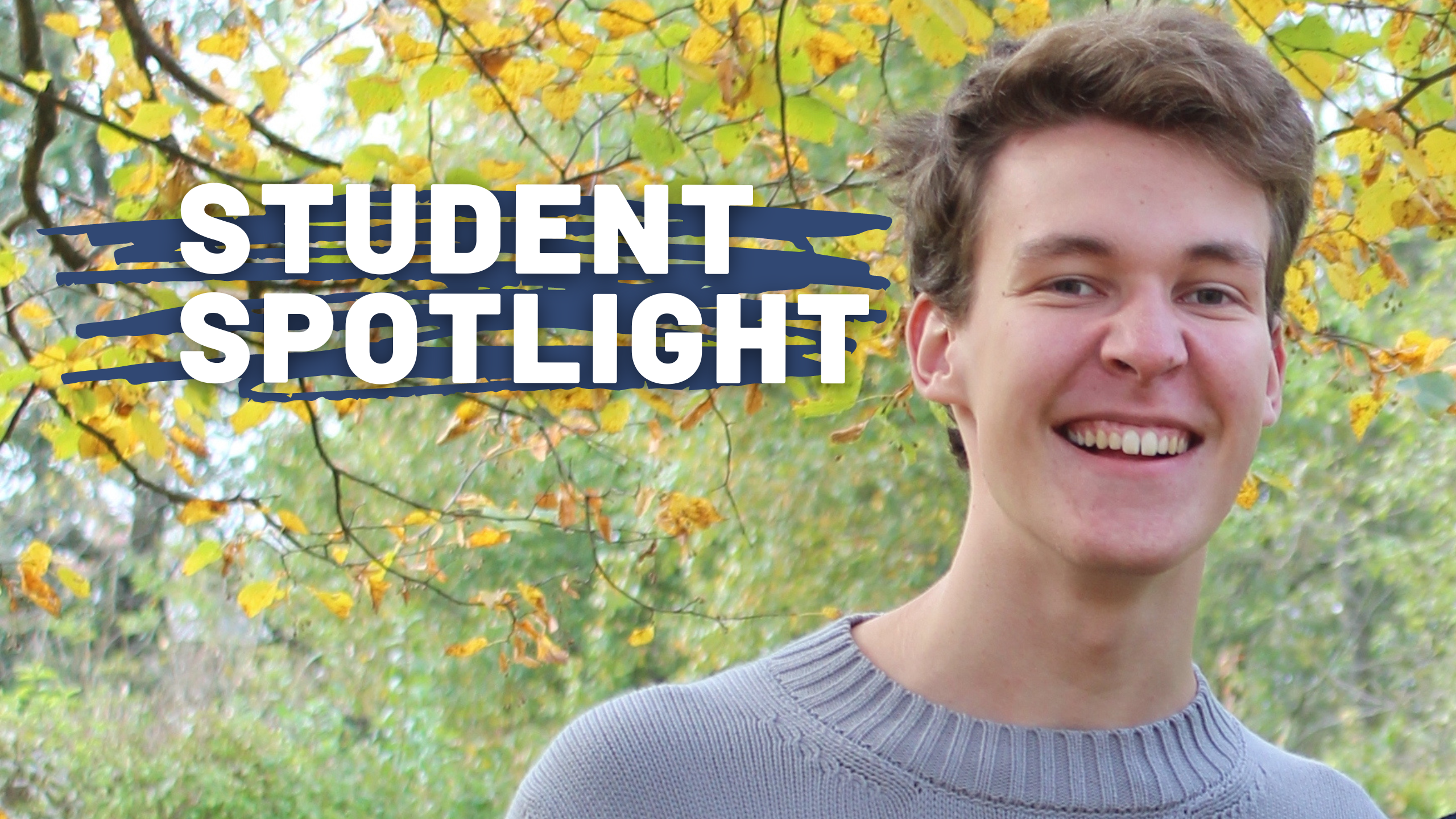 January 20, 2023
---
Adam H. was born in Slovakia to an American father Czech mother. Up until a few years ago, Adam's place of residence had changed every 3 years until he and his parents decided to give an international boarding school a try. 
Adam first came to AIS-Salzburg as a grade 9 student in 2019 and has had a very positive impact on our international community ever since. After three-and-a-half years of enrollment, Adam is an excellent example of what having an optimistic attitude toward the life and culture of others is all about and how—through offering his friendship and respect readily and honesty—unity and social fellowship result to everyone's benefit.  International school students like Adam H. are the catalysts who make international school communities models of understanding and tolerance.

Adam quickly settled into our academic system, achieving honor roll status every trimester since his enrollment. He has earned a GPA higher than 4.1 in each of the past three completed school years at AIS-Salzburg and recently finished with a 4.067 GPA in the first trimester of his senior year. This is no easy achievement when considering Adam is taking five Advanced Placement® courses including AP Calculus AB, AP English Literature, AP German, AP Chemistry and AP European History.

Below are excerpts from report card comments Adam received from the teaching faculty and resident staff.

"He is an incredibly bright student with a great attitude, work ethic, and sense of humor." – R.A. Tom

"It is a pleasure having such a bright, dedicated, positive student in class." – Mr. Agardy, AP European History

"He brings interesting and new insights to class discussions about the literature." – Ms. Long, AP English Literature.

We invite you to watch the video interview below with Adam.