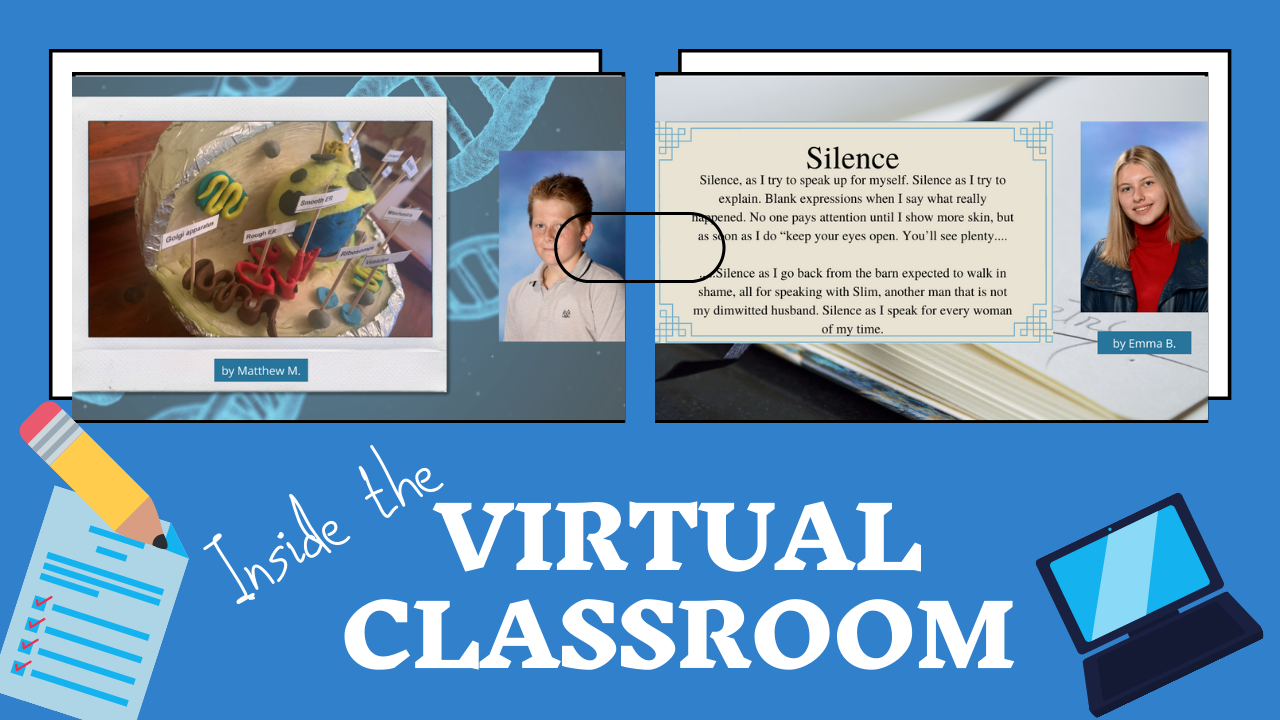 December 15, 2020
---
Biology
It's 9th grade biology! Time for cell models! The biology students had the task to take ordinary household items and make a 3D representation of a cell and the major organelles found in a cell. Creative students used grapefruit, lettuce, various foodstuffs, things found around the house and lots and lots of modeling clay and playdoh to come up with these awesome models. Kudos to the students for being so creative.  Many accomplished this during lockdowns, when no shops other than supermarkets were open and supplies at a minimum.
Literature: Of Mice and Men Poetry Assignment
Students in Ms. Long's 9th Grade Literature were assigned the task of taking phrases or words they found within Chapter 3 of the novel they are currently reading, Of Mice and Men, to create poetry. Here is the work of three students who have agreed to share their poetry in this post.