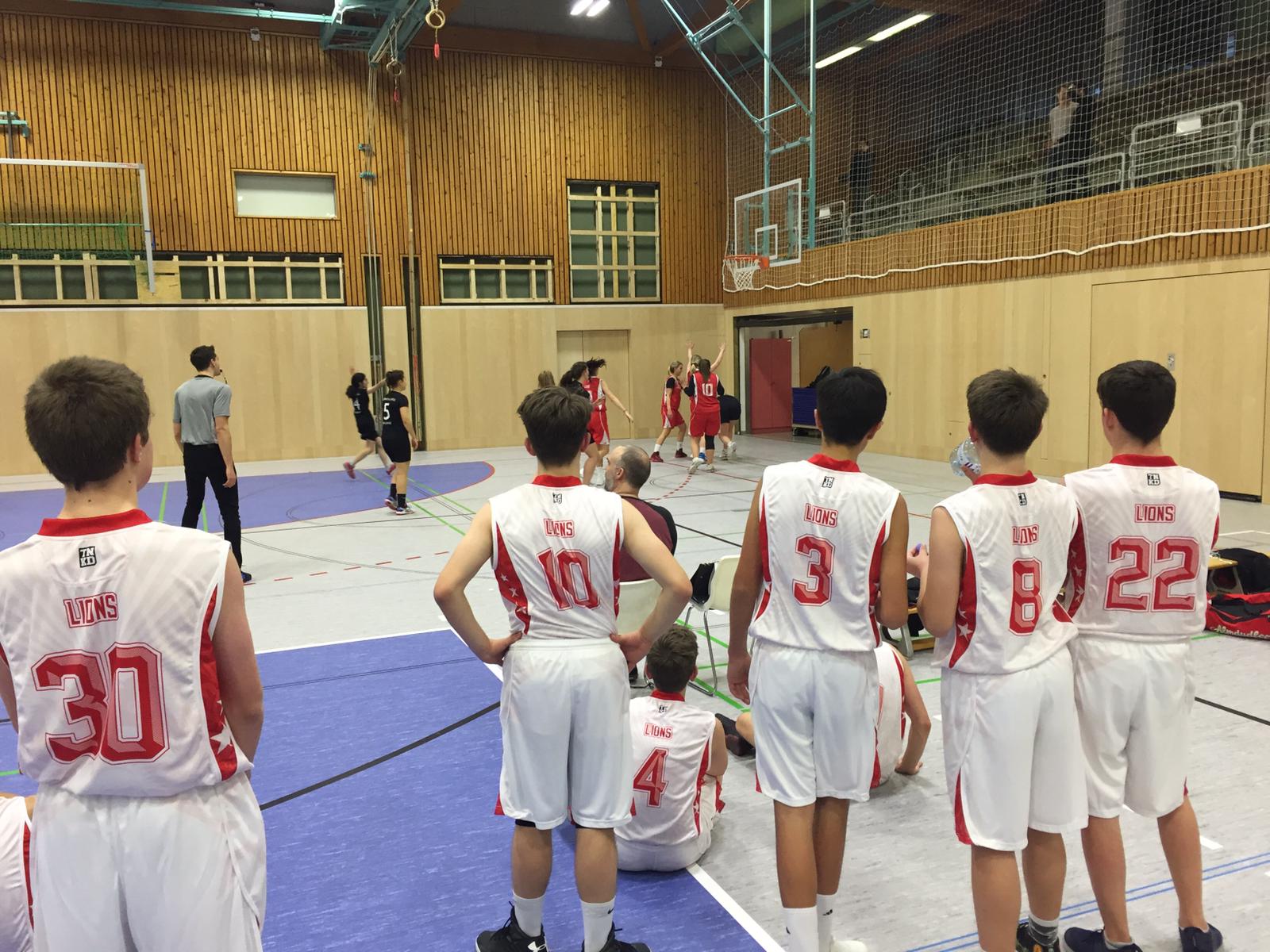 February 12, 2019
---
Although the boys and girls basketball teams are halfway through their 2018-19 season, the majority of their games are yet to be played with the Danube Valley Athletic Conference Champions and Jamboree still to come in March.
Girls basketball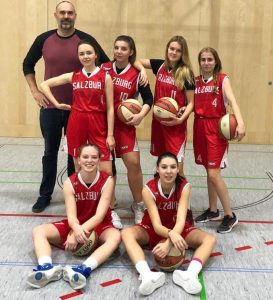 So far the girls are 1-4 on the season but could easily be 3-2 after suffering an overtime loss and a one-point loss at the DVAC Festival in Bratislava February 2nd. The Lady Lions played three games at the festival, all without their point guard and team captain, Teddy T, opening the door for other girls to step up and take more of a leadership role. The absence of their captain forced the Lions to play more as a team with Renate G. stepping up her game on her birthday weekend to lead the Lions on the scoreboard behind her best performance as a basketball player in her three seasons in the sport (22 points in 3 games).
The girls got their first win of the season against the visiting Augsburg International School who made the trip down to Salzburg on February 9th. The Lions heavily controlled the play for the first half of the game but failed to convert on most of their shots, opening the door for Augsburg to make a comeback in the second half.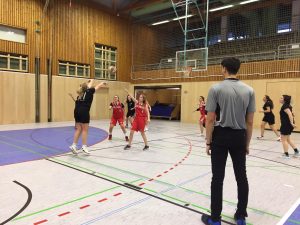 Despite a comfortable lead of 14-4 in this low-scoring affair, the comeback is exactly what Augsburg did, stepping up their physical game and utilizing their size to outplay the Lions under the boards while the Lions continued to miss on their opportunities. With the Lions up 21-18 with 2 minutes left, Augsburg threw up a two-handed brick (photo right) from three-point range that banked in off the glass, tying the game to the Lion's disbelief. With the Lions on their heels and the momentum clearly on their opponent's side, Teddy T. broke loose with less than 20 seconds left to score a layup and seal the first victory for the Lions on the season.