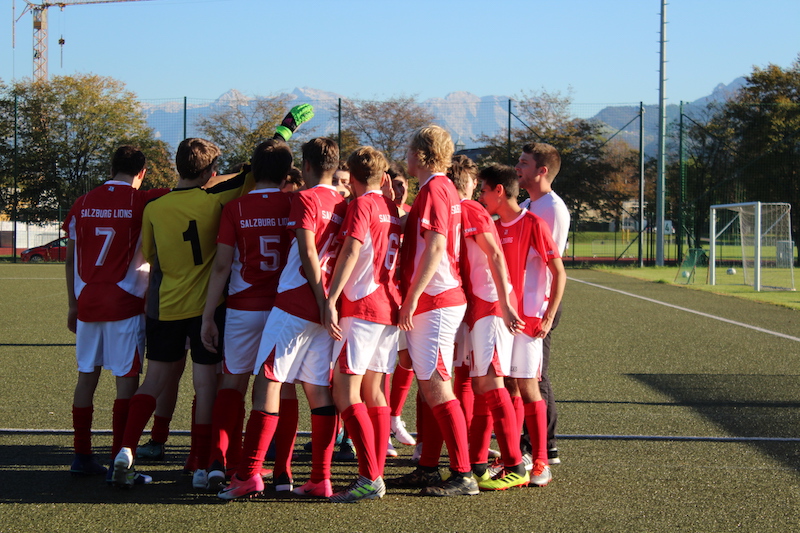 November 2, 2018
---
After weeks of practice, the boys soccer team travelled to the Bavarian International School for their first game. Being the first full field, 11 v 11 match for the squad, a lot of learning was done in preparation for the second game.
A week later, the American International School – Salzburg, faced off against St. Gilgen International School at RIF Sportszentrum. Being the first home match, the team was excited, and it showed. Scoring goals early and often, the American International School – Salzburg enjoyed a comfortable 12-2 win. Moving forward, the team plays at home against Augsburg on October 19. This will be a great test for a young and inexperienced team.
On October 19th the boys had their first home game as they hosted Augsburg International School. Post game both teams were heard saying that this was the most exciting game they have been apart of, including the opposing team's coach. The boys walked away with the win in a 3-2 nail biter.
The boys wrap up their season with a re-match in St. Gilgen on November 14th.