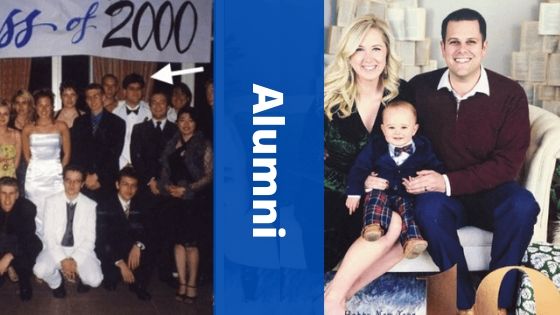 July 4, 2019
---
What year or years did you attend AIS-Salzburg and at what grade levels?
I attended AIS-Salzburg from 1996 – 2000, 9th grade through 12th grade
What is your fondest memory of attending AIS-Salzburg?
Going downtown with friends after classes for cafe's, dinners, shopping, practicing German and simply hanging out. It's such a beautiful city to explore and live in.
Have you remained in contact with any former AIS-Salzburg classmates?
I've made some of the strongest life-long friendship at AIS, and really happy to have kept in touch with so many people around the world. I've been to many weddings of former classmates, and even one classmate was the best man at my own wedding in 2014 🙂
What have you done since graduating from AIS-Salzburg?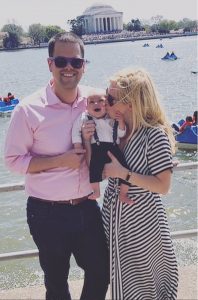 I studied Chemistry in University, received my PhD in 2011 and MBA in 2016. I now work for BASF in Charlotte, North Carolina working marketing and sales. I am married 5 years and have a 1 year old son.
What aspects of your education at AIS-Salzburg assisted you in the success that your further academic and professional achievements represent?
AIS exposed me to so many new learnings and perspectives that I continue to use every day in my life. It was in chemistry class with Mr. Lenzini that I first fell in love with renewable energy and pursued further studies in university. And living in a diverse school, having to making friends with classmates, RC's and teachers from 30 different countries and languages from around the world taught me perspective, diversity, and how to work with different people. This is a core strength I bring while working for a very large global company
Are there particular moments or memories that have stayed with you over the years which are related with your enrollment at AIS-Salzburg?
Too many to count! Fun school excursions like hiking in Corsica to exploring Venice, Italy or Normandy, France. Krampus runs and Christmas markets in December, spring formals and dances, local festivals, table tennis in the student lounge and basketball in the back lot. Wednesdays at RIF, Movie nights, cooking with the kitchen staff, and seeing my family at graduation and how proud they were of me. I have a 1 year old son now and hope one day I can share with him some of my fun experiences and adventures of growing up in Salzburg.
Do you have any advice for students at AIS-Salzburg or applicants to the school?
Know that as a student at AIS-Salzburg, you have been given an opportunity that few in the world will ever know or understand, and the memories and experiences you form during your time at AIS make you unique, special, and stand out from the crowd in the best way. Take advantage of these moments, cherish them, and use them to build upon your life. It will become a strength for you in your personal life and professional career.