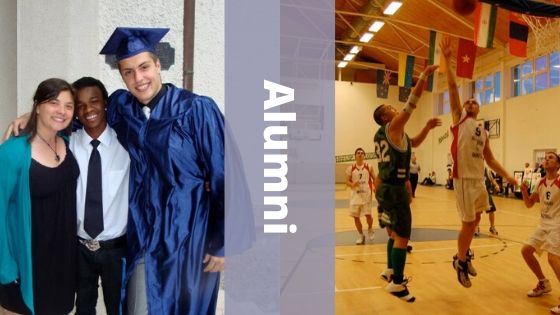 March 5, 2020
---
What year or years did you attend AIS-Salzburg and at what grade levels? 
My father enrolled me in the Summer English Language program of 2002. I was still too young to attend even Junior High. In 2003, I did another summer language course and consequently began my studies in AIS-Salzburg as a boarding student. In May 2009, I graduated after six years at the Moosstrasse 106.
What is your fondest memory of attending AIS-Salzburg?
The people. All the memories I have at the school are associated first and foremost with the many people I met and made friends with. The diversity that AIS-Salzburg provides, is a rare opportunity to expand your horizons, from a young age, and be able to learn many other values from the different cultures.
Have you remained in contact with any former AIS-Salzburg classmates?
Yes, I have done so. Although distances are great, we can be thankful we live in the Information Age, and communicating has never been easier.
What have you done academically since graduating from AIS-Salzburg? 
After AIS, I attended the University of Aberdeen in Scotland. That did not go as planned, but I am glad I learned how to live up north. Next up, Vienna. In the Hauptuni, I did my Bachelors in Politics. After I ended my time in Vienna, I returned to Bulgaria to do my Masters, in Political Security. Through 2018-2019, I managed to complete my Masters, and now I am doing a doctor's degree, again in Politics – Astropolitics.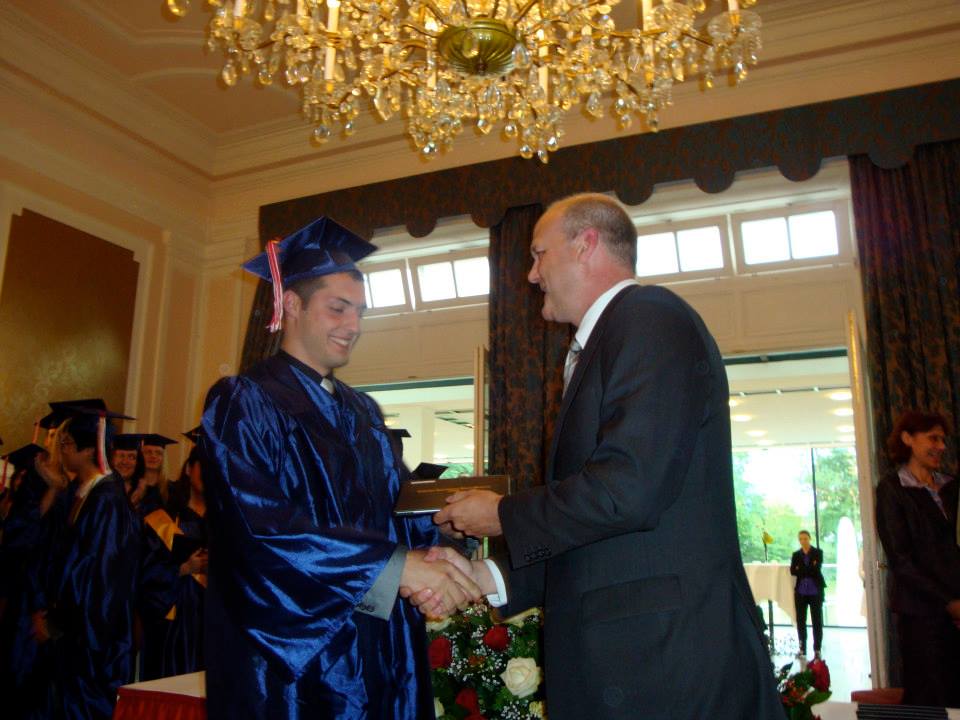 What aspects of your education at AIS-Salzburg best assisted you in further academics and/or professionally?
The well-rounded curriculum, the study organization (study hall and etc.) are just a few simple aspects that one never suspects how much, later in life, it prepares him to deal with other institution such as a university.
Are there any personal accomplishments since graduating that you want to share?
I do not know how much of an accomplishment it is, but I have been published twice by different publishing houses, for my work about Astropolitics (link).
Are there particular AIS-Salzburg moments or memories that have stayed with you over the years?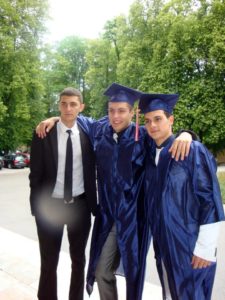 This is a very hard question. Too many memories indeed for the time spent. But, the football tournaments abroad, the ski trips, the yearly trips to different locations in Europe. Those are just some of the many that really stick out in my head. 
Do you have any advice for students at AIS-Salzburg or applicants to the school?
Enjoy your time. Enjoy your time at the school with your schoolmates. Do not hurry to grow up and get out. There are too many things that enter life once you graduate. So enjoy your youth, enjoy your friends, and enjoy life.