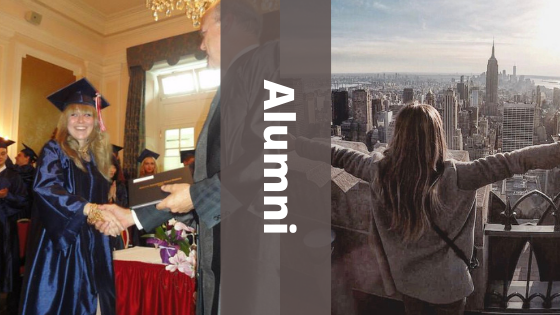 September 18, 2020
---
Q: What year or years did you attend AIS-Salzburg at what grade levels?
A: I attended AIS-Salzburg between the years 2007 and 2013, for six full joyous years 🙂 
Q: What is your fondest memory or memories of attending AIS-Salzburg?
A: Eehh I can't choose one…, considering I spent so much time literally growing up at AISS 🙂 Ha ha, there, I became famous for long responses, essays and presentations, so I'll try to project my evolution by trying to keep it brief and symbolic here. AISS gifted me with an international family and an opportunity to be friends with and learn from people who I never imagined to meet, a lot of love drama, a passion for team sports and sports in general, academic achievements I could never imagine reaching before, a spirit to realize such projects as the Talent Show (even won it once), yearly eye-opening trips with my friends to multiple European cities, an invitation to participate in the GYLC, but all memories combine into what this school made of me, a human who's humane, open-minded, confident, oriented, determined, advanced, decisive, like-never-before smart, sharp-witted, knowledge-hungry, curious, problem-solving, compassionate, challenge-accepting, motivated, inspired, creative, English-speaking!!! :), critical-thinking, responsible, honest, hard-working, brave, kind, a good friend, a good classmate, a good student, a dreamer. This memory would not be real had AIS-Salzburg not been such a supportive, encouraging, all-giving, inspiring, and forgiving family which it most definitely is 🙂 I wouldn't have spent these 6 years any other way. See… I just can't keep it brief.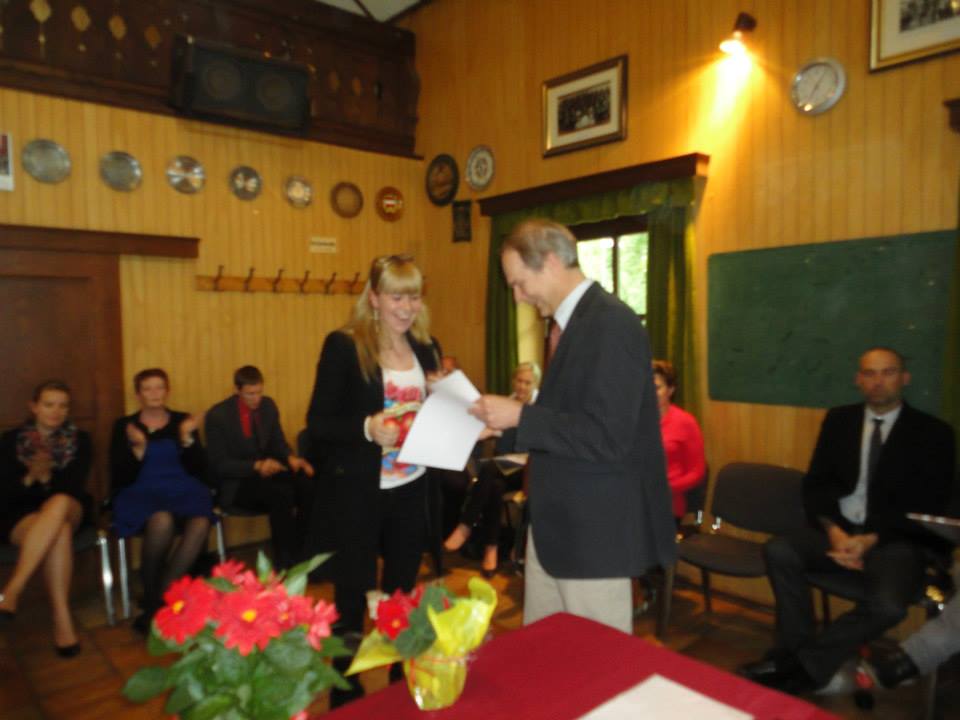 Q: What did you enjoy about going to such a small high school? 
A: I mean, again, there I found an international home everyone at least once in a lifetime dreams about. Meanwhile, there I learned how to leave my comfort zone and evolve from that, and do the best I can to do better, be more useful and inspirational, because there it was easy to enlist support for doing so. There it was easier to belong, as well as to find like-minded people, friends you can call best for life and who would always have your back, and exceptionally caring teachers with always open compassionate arms, who were all a part of this very extensive friendship circle :), understood me, forgave me, felt with me, were down-to-earth casual with me, happy for and proud of me, all of which honestly makes you want to return to school the next day 🙂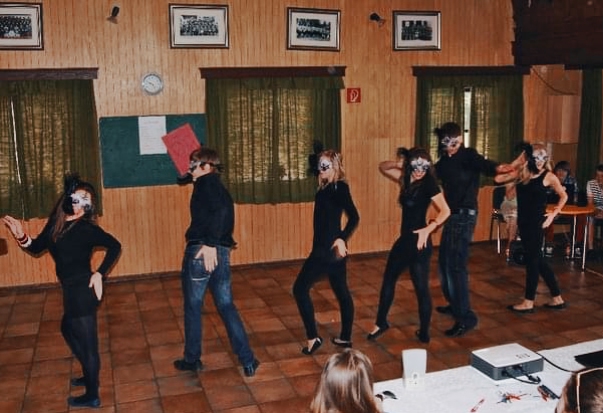 Q: What have you done academically and professionally since graduating from AIS-Salzburg? 
A: My horizons widened immensely when AISS started showing me what is available in the outside world and what I can grow upon. Interestingly enough, the first uni which I found out about, the American University of Paris, felt like the best choice because it was so much like AISS when I got acquainted with it: small, inclusive, family-like, etc. There I received a Bachelor in Journalism and Global Communications with a specialization in Marketing.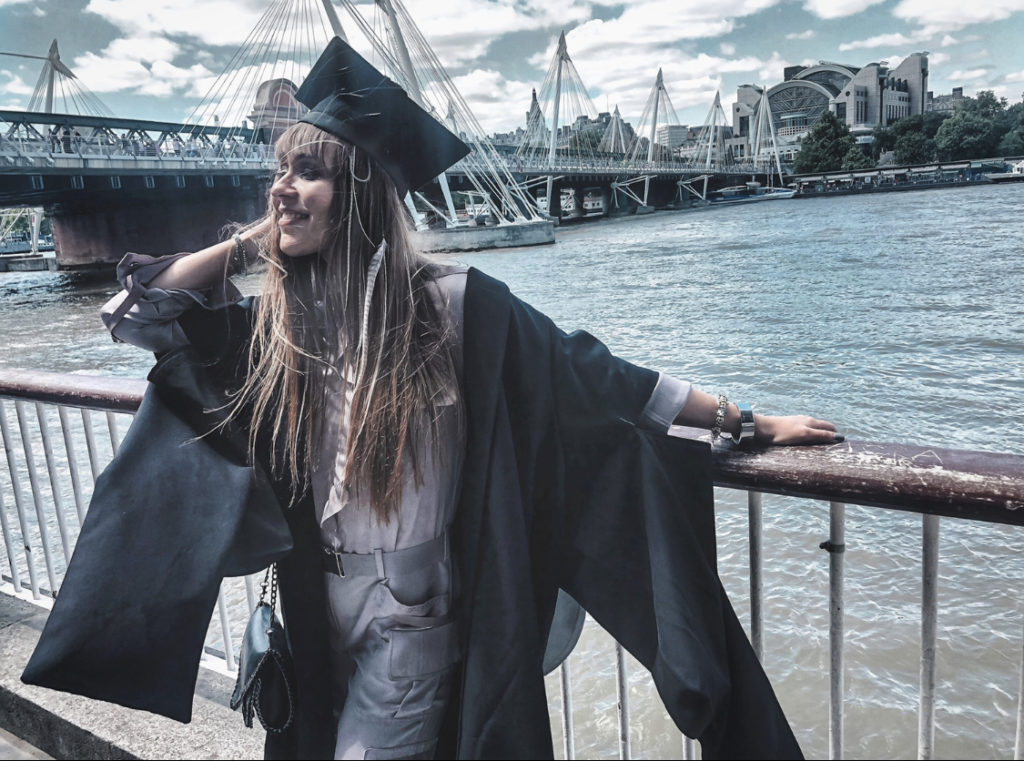 My lifelong dream to reside in New York became real when I completed an independent semester at the New York University, the most surreal academic experience in my background. After a couple of media-based internships at the McCann Erickson advertisement company and the RosBusiness Consulting TV, I then pursued a Master's degree in Transnational Studies at University College London, a multidisciplinary humanitarian program and the most rewarding academic experience in my background which guided me to what I realized is my dream job, in the fundraising field.
For over a year now, I've been a part of the Naked Heart Foundation, working to improve the lives of Russian children with special needs, caused by autism and other developmental disabilities, and to create a much more inclusive society around them. At NHF, I coordinate several international programs developed in the U.S. and England and applied in Russia (by our foundation only) for early intervention in the process of improving the quality of such kids' and their parents' lives.
I truly found purpose and my path to self-realization in charity work, which has always been a restless passion on the back of my mind.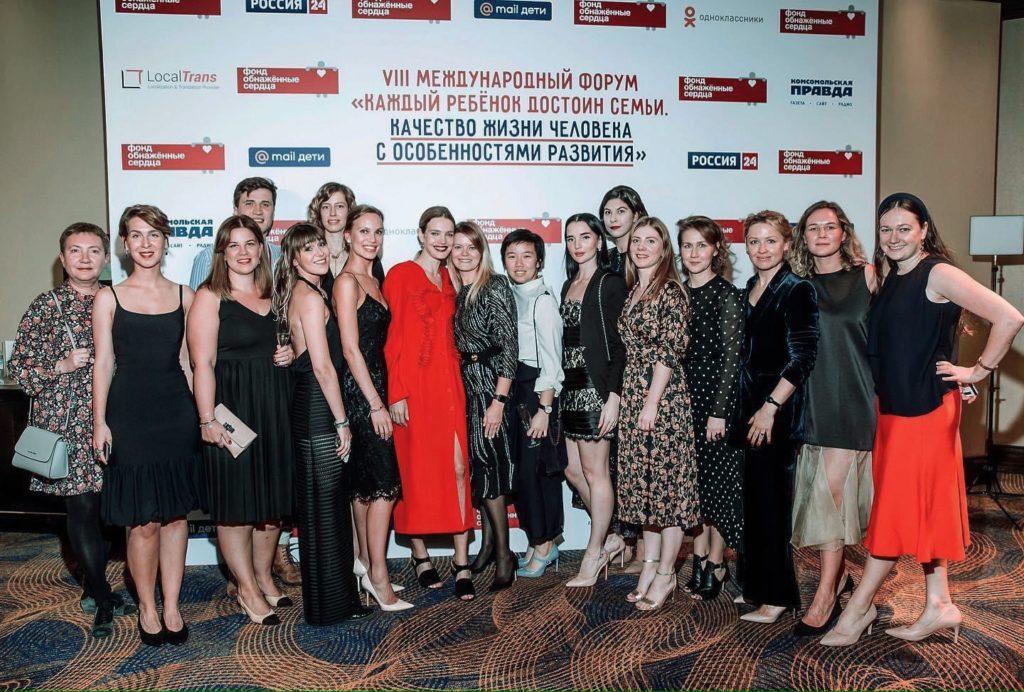 Q: What aspects of your education at AIS-Salzburg best assisted you in further academics, your professional life, and life in general?
A: AISS offered a lot of doors and various directions to all subjects. There I discovered my stronger sides and developed a vision for areas I could become successful in, an enriching mix of social or humanitarian studies, ecology, human geography, creative writing and languages. I came to AISS as a child and came out of it as a multi-lingual, multi-cultural young adult aware of global systems, issues, and opportunities to make a change starting with myself which I so heartily needed to find. Not only for the international high school diploma it awarded me with, AISS made me a global citizen unafraid to integrate and find myself anywhere I go. Isn't that so invaluable in today's world for someone like me who so passionately desires to leave a print on it? 
Q: Are there any personal accomplishments since graduating that you want to share?
A: Yes! After I realized I am good at multi-disciplinary writing while at AISS and challenged myself with a BA in journalism in Paris, there I took on the role of a student writer to the now very advanced and professional Peacock Magazine. I was given the freedom to write and publish real-life articles on subjects important and dear to me, in such different areas as politics, travel, and philanthropy, having developed an entire spectrum of ideas I was able to give a voice to. I did so by also writing a number of fictional stories and poems which I'm honestly proud of. 
Also, since I had gained the courage to try out for and become a part of the AISS Girls' Volleyball Varsity team, I evolved into a French University Volleyball League player representing AUP, all of which, in conjunction, super-boosted me as an established sports person. Thank you, Mr. Burns, for giving me the first push in that particular direction!
Q: Do you have any advice for students at AIS-Salzburg or applicants to the school?
A: I would advise all those a part of the AISS little world to come and proceed with the most open mind possible, to be tolerant and compassionate, to help, create, initiate, and be inspirational whenever you can. To be accepting of all people and lessons offered there, to make the most use of and be grateful for all the immeasurable learning and activity opportunities, all of which have become immensely useful in life for me. To make as many international friends as possible for the feeling of having family members all around the world later, and keep them, keep them well, because they're so much strength in your baggage of belonging. To be good to the teachers and staff because when they're good to you back, it is all the support you need to succeed in any undertaking. If you can be such a student at AISS, you will go very, very far in the following life, trust me and you will see :).