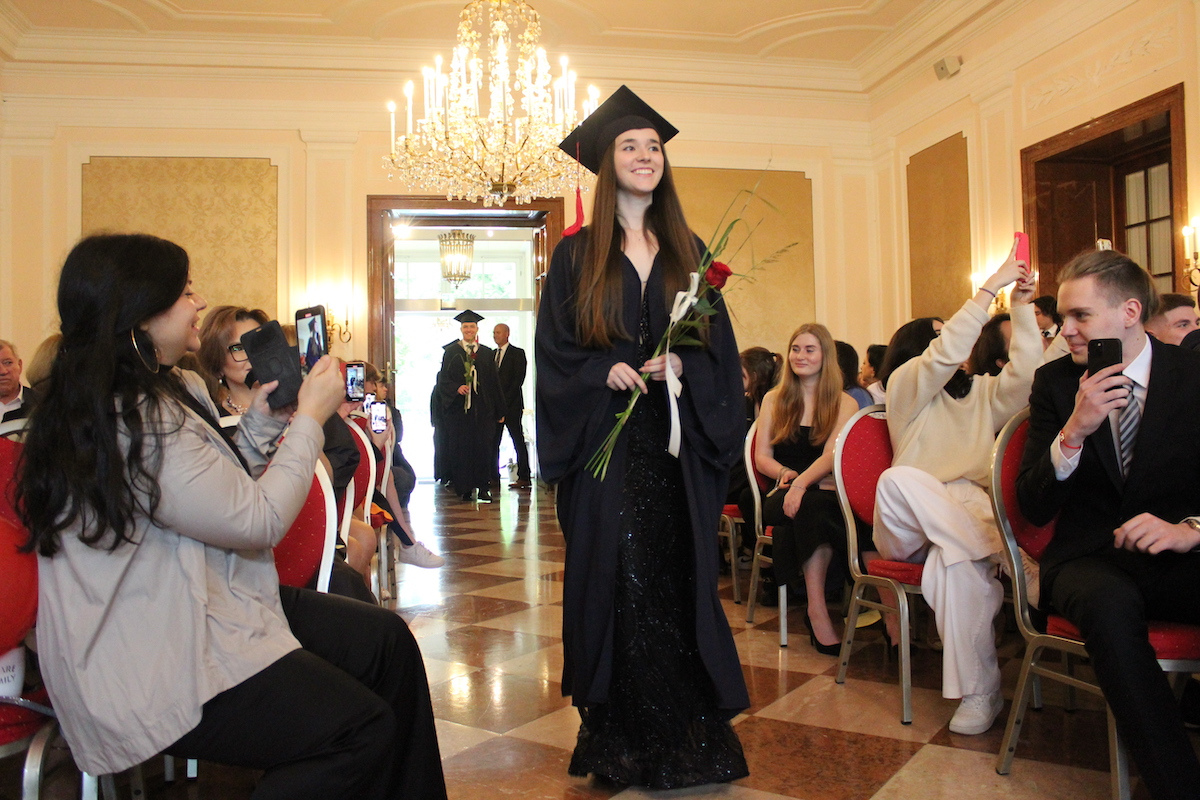 July 20, 2023
---
40 years of experience with the Advanced Placement® program have enabled us to gain the expertise which yields success. Once again we have exceeded the global average in all subjects and are proud of the accomplishments of our students. As shown in the graphs below, AIS-Salzburg students performed extremely well on this year's AP® Exams, meeting or beating the global average in every exam. This is a testament to the outstanding preparation for the exams and the diligence of our students.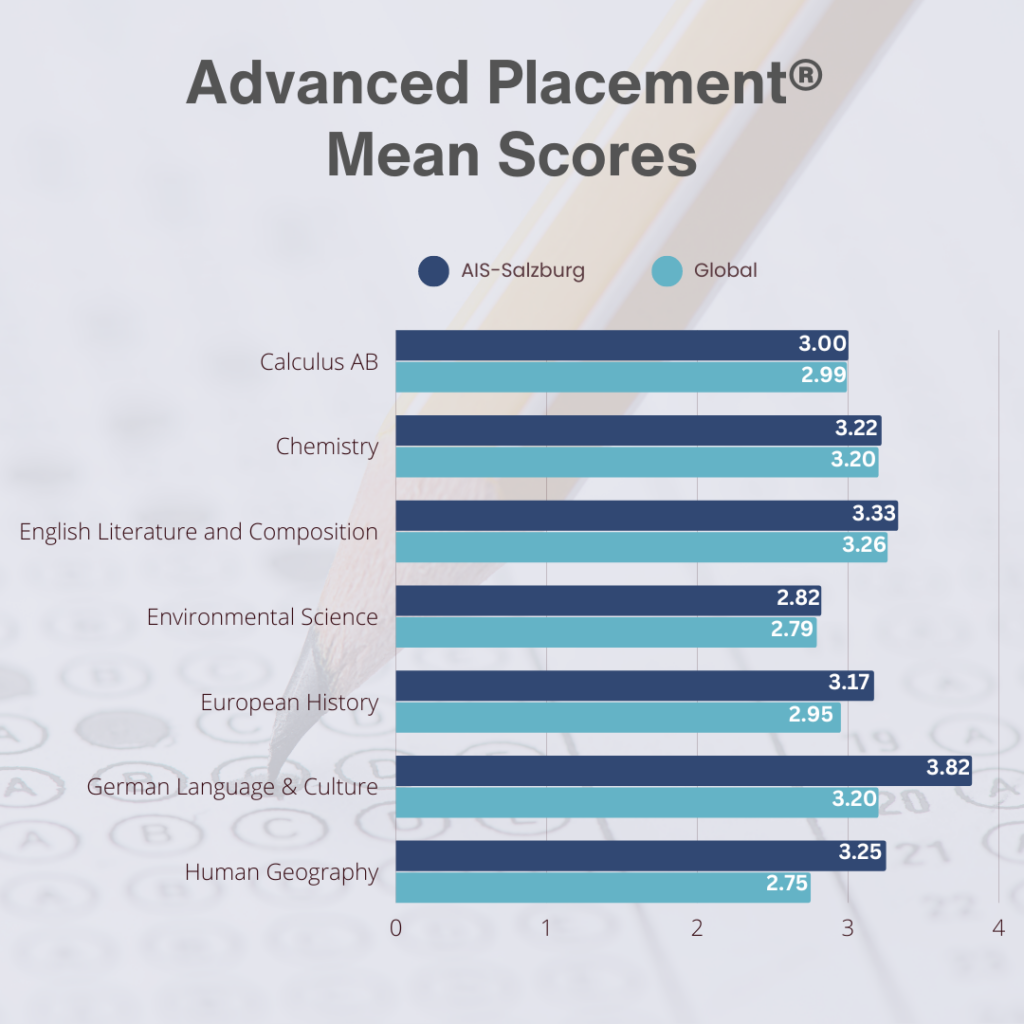 Of particular note, every single student taking the AP® English Literature and Composition exam and the AP® European History exam, both very dense and challenging courses, passed the exams. AP® Chemistry saw nearly all students who sat the exam pass it  – these results are excellent as AP® Chemistry is considered one of the most difficult AP® exams to excel at. 

AP® courses and tests have many benefits for students applying not only to universities in the U.S. but to institutions in over 100 countries around the world. Scores of 3 or higher on AP Exams fulfill admission requirements to many universities in the UK and Europe, broadening the possibilities for our students. The AP® course on a student's transcript shows the student has challenged themselves with the most rigorous courses available to them. Passing the AP® Exam gives evidence that a student is ready for university-level coursework. As each AP® course is modeled on an introductory university course in that subject and the AP® Exam is a university-level assessment, success in the course and on the exam shows that a student has the determination, self-discipline and study skills needed to do well in a university program. Our students are well-prepared to meet the challenges of their university courses after having managed the AP courses with us.  "Research shows that students who receive a 2 on their AP Exams are ready for college work" (College Board New Analyses AP Scores of 1 and 2, June 2021).
AIS-Salzburg AP® Scholars Announced
The results are in and we are proud to announce that 11 of our students who sat Advanced Placement® examinations in May of 2023 have achieved AP® Scholar status! We invite you to view the list below of the recipients along with a description of the various scholar distinctions.