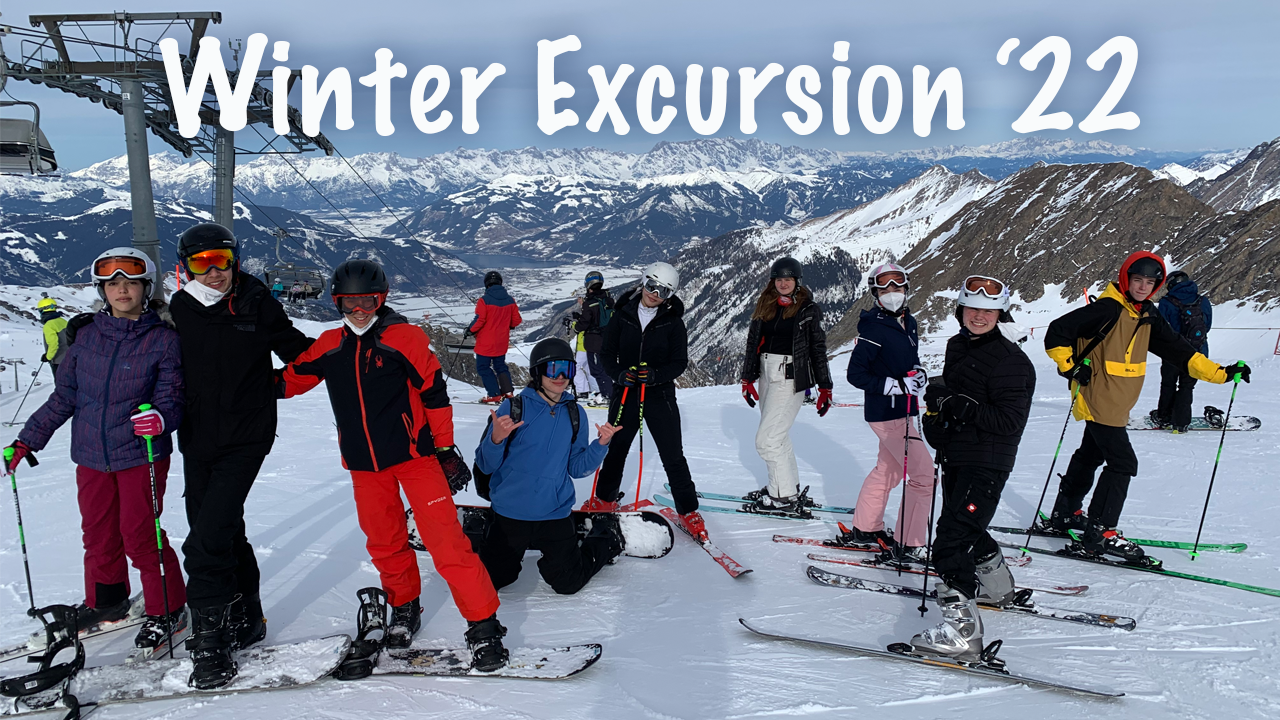 March 2, 2022
---
In previous school years, the winter excursion was split into two groups, with non-skiers going on an excursion to Vienna while skiers and snowboarders spent the entire time on the slopes of the Austrian Alps. This year, for COVID-19 safety reasons, we decided to spend the excursion together as one larger group, taking all students and 8 staff for three nights at the wonderful Club Kitzsteinhorn, a youth sports hotel located in Zell am See and at the foot of the Kitzsteinhorn Glacier.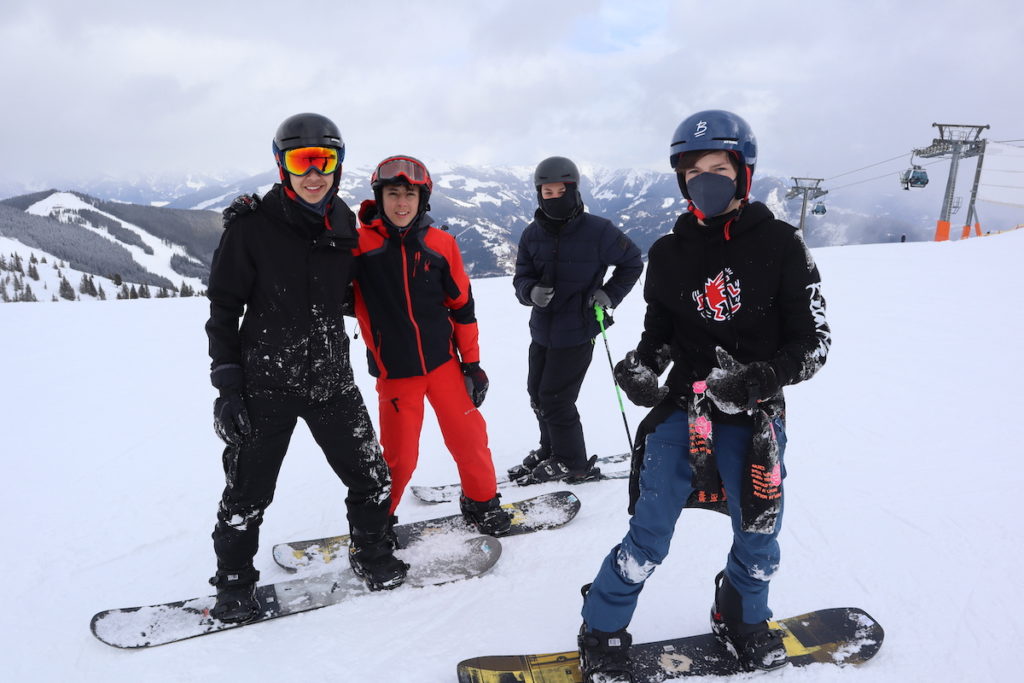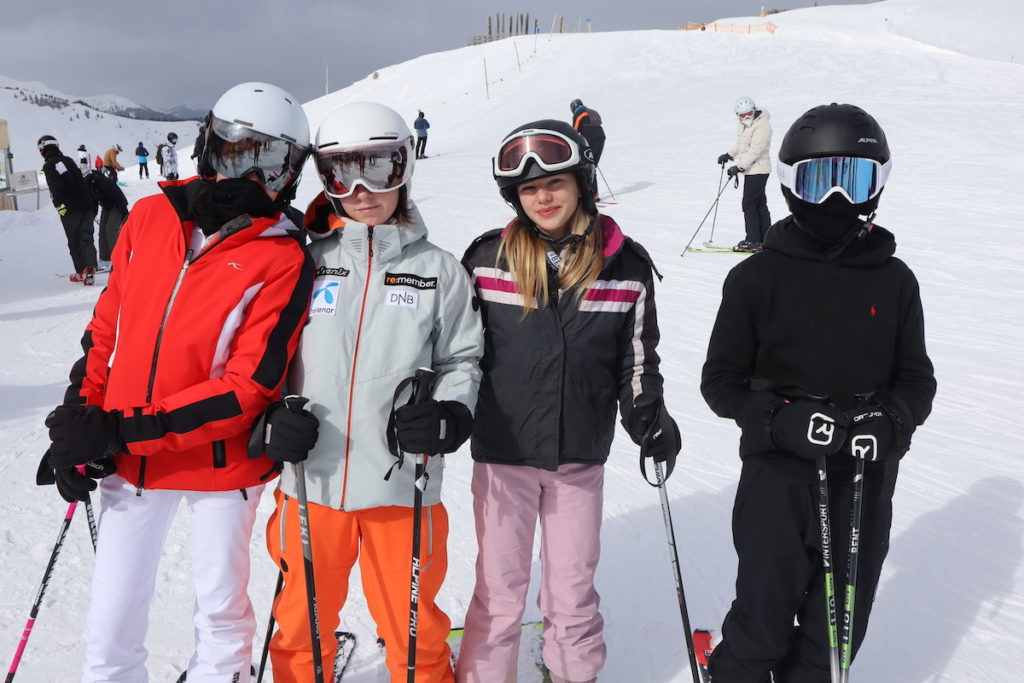 Photo: AIS-Salzburg skiers at the Kitzsteinhorn Glacier on Thursday, February 24th. The mountain reaches a height of 3,203 meters. 
For skiers and snowboarders, this region is the ultimate playground featuring the aforementioned Kitzsteinhorn glacier, which reaches over 3,200 meters (10,500 ft) and overlooks beautiful Lake Zell. The monster ski hill boasts multiple modern Gondolas and chairlifts, including a chairlift with heated seats! The final two ski and snowboard days were spent on the other side of the valley from Kitzsteinhorn at Schmittenhöhe (1965 m/ 6,446 ft), a ski hill within a 10-minute walk of the hotel. The Schmittenhöhe is a more family-friendly resort and provided for more suitable runs for our beginning skiers and snowboarders.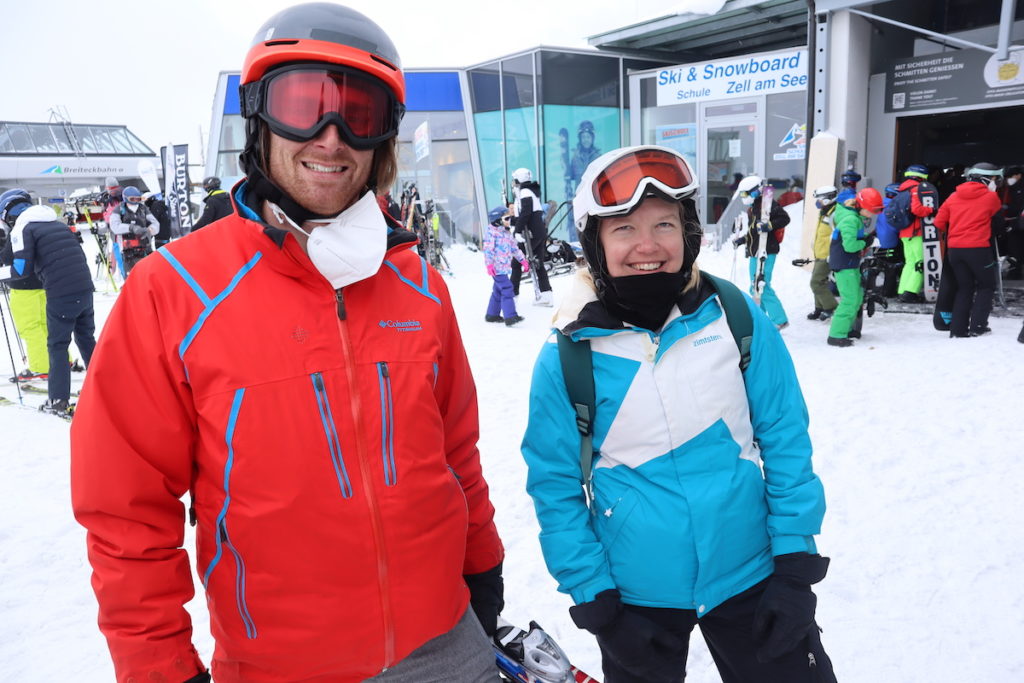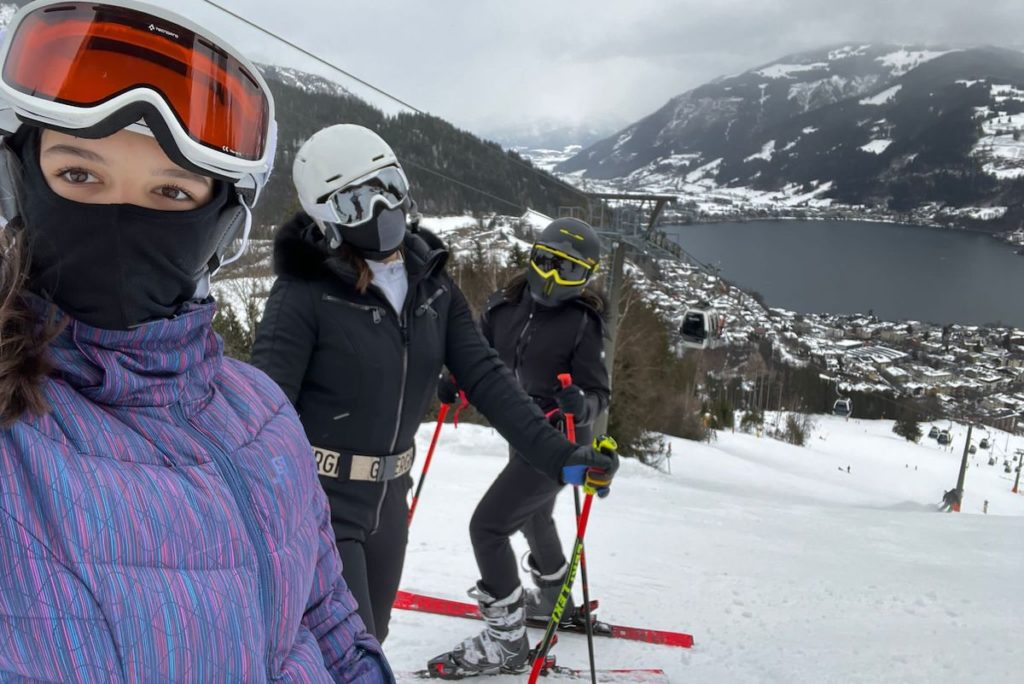 Photo: Students and staff spent two days at Schmittenhöhe, a ski hill located a short walk from the hotel.
"Overall, we were blessed with excellent ski conditions," said resident assistant Matt Dekryger. "Sunshine, warm weather, and breathtaking views compensated for less-than-ideal piste conditions on the Kitzsteinhorn glacier. Fresh snow, with good visibility, kept our 2 days on Schmittenhöhe lively and entertaining."

Although many students learned to ski or snowboard during numerous ski days this winter, there were still a handful of students on the trip who do not ski or snowboard. For those students, the days were spent high roping, bathing at the hot springs, snowshoeing, hiking, ice skating, and on a trip to the local national park museum.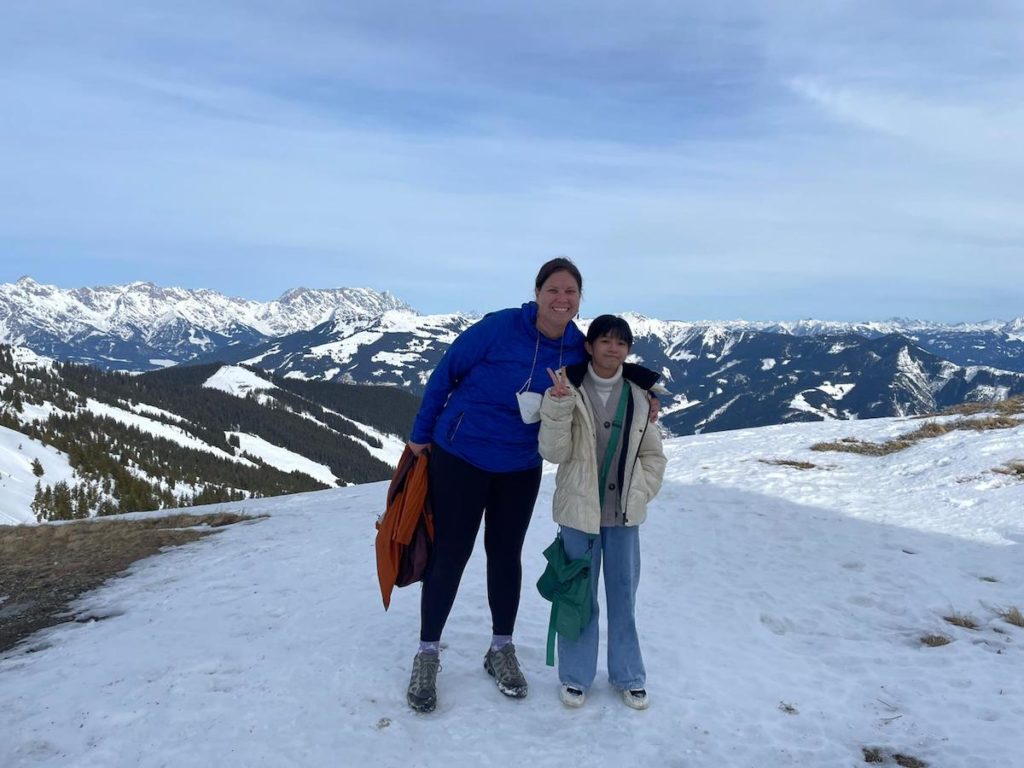 Photo: AIS-Salzburg non-skiers on a guided snowshoe tour and winter hike.
The fun continued in the evenings directly at the hotel, a state-of-the-art facility including indoor beach volleyball courts, rock climbing & bouldering rooms, a trampoline room, high ropes course, basketball/soccer court, games room, cinema and even a "chill out" lounge with hammocks and bean bags. 

"The facilities were amazing!" said senior student Saskia. "The sports facilities were always clean and ready to be used. We spent a lot of time at the air hockey machine as well as the trampoline park which was a place where we had a lot of fun and taught people new tricks."

Every morning students were provided with breakfast and made their own lunch sacks for the day. In the evening, students enjoyed restaurant-quality meals that were a big hit amongst everyone. 

"The food was amazing!" said Adele, a grade 12 student at AIS-Salzburg. "The hotel was so spacious and there was something to do for everyone."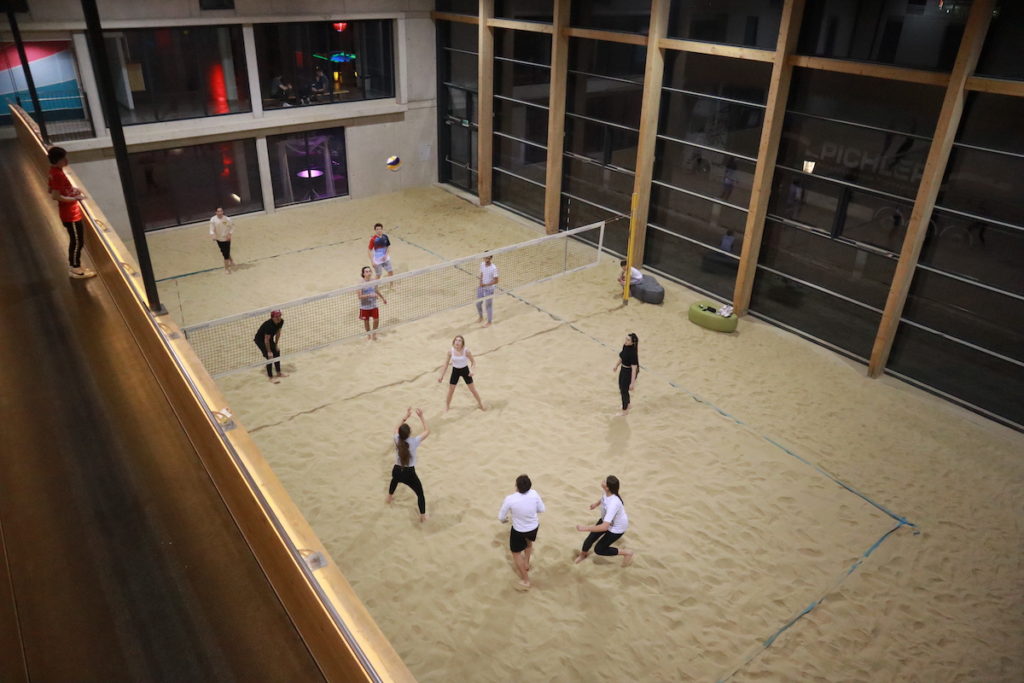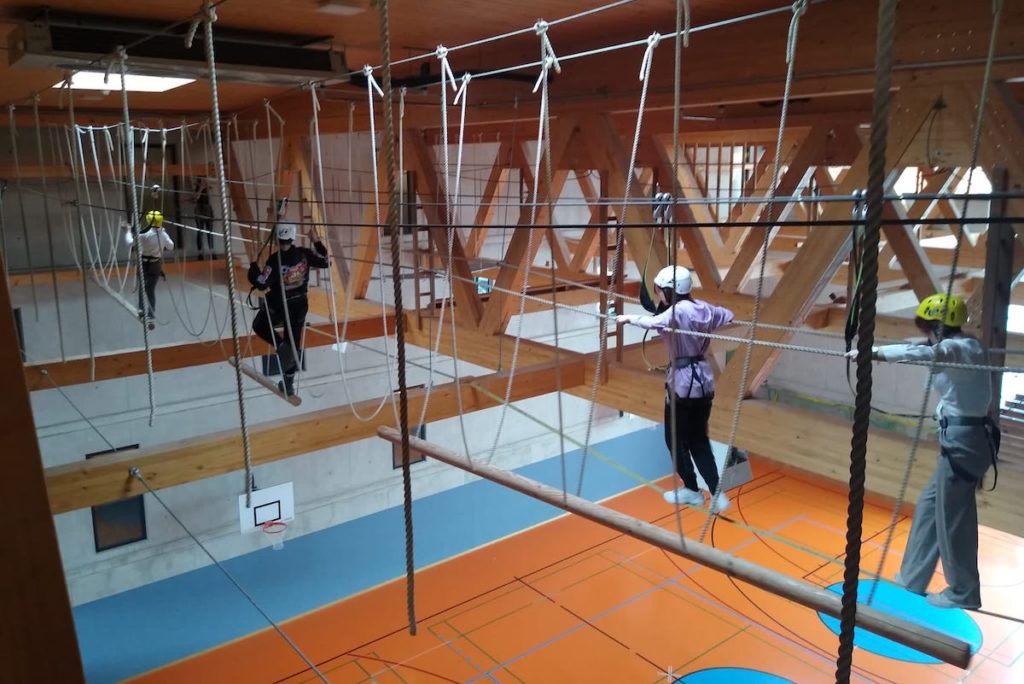 Photo: Students enjoyed multiple activities at Club Kitzsteinhorn and hanging out with their friends.
Dean of Students and excursion coordinator Laura Fox was pleased with how the trip went. 

"It was very important to me that this experience be fulfilling for those who don't ski as well as exciting for those who have been skiing their entire lives," said Fox. "In the end, all of us had the opportunity to try out so many different things; some kids took ski lessons and learned to ski for the first time, others pushed the boundaries of their comfort on a high ropes course. It is wonderful when we get to take full advantage of this amazing area we live in.  We are very fortunate."

"Overall, the kids were a pleasure to work with and the care staff were top notch. I continue to be amazed at how fun, funny, empathetic and clever our students are, and also at how devoted our care staff is to their well-being," added Fox. "It was a special trip with a special group, that's for sure."

Given all of the positive feedback from both students and staff, it goes without saying, that this just might become our annual winter excursion plan moving forward. 

We invite you to watch the highlight video below of the 2022 Winter Excursion to Zell am See.