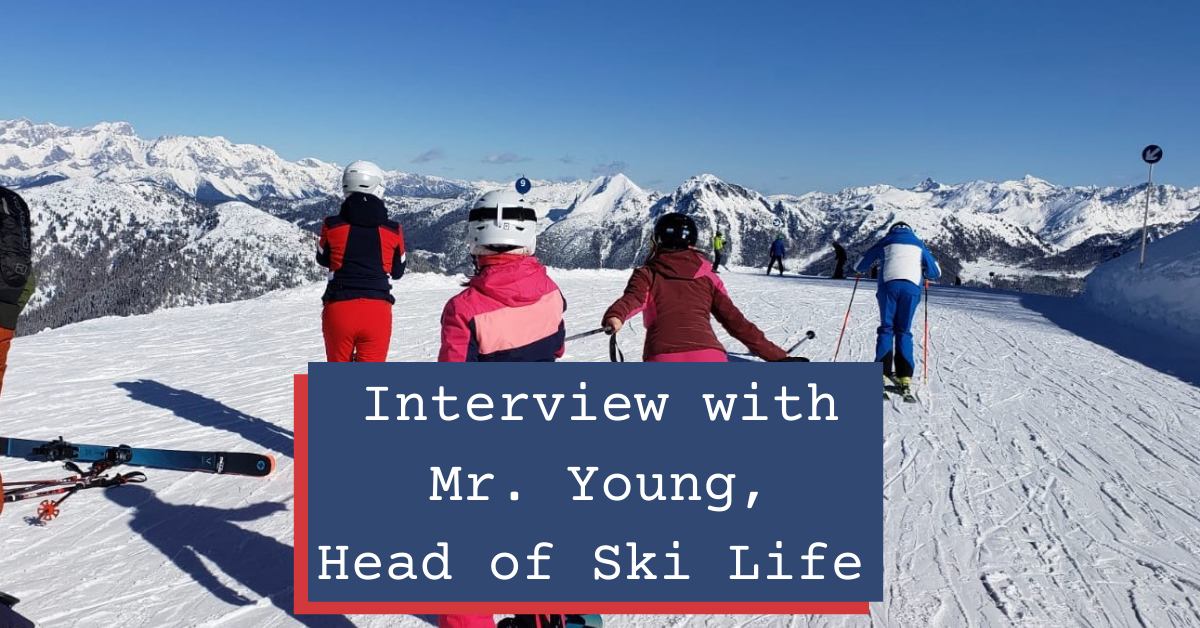 March 7, 2021
---
It goes without question, that this has been a challenging year for everyone and as we begin to see the light at the end of the tunnel, many of us have skiing to thank for helping us through it!
Today, March 7th, was the fourth ski trip since students returned to campus from online schooling. It was another exceptional day on the alpine slopes of Austria and our fourth sunny ski day in a row!
"So far I've been pleased with the turn out this year. We have had about 30 students sign up each week, which is roughly half our boarding population. We have even had a few day students join," said Mr. Young, our ski day organizer and lead instructor who also acts as a dorm parent during the week. 
During the winter break, Mr. Young did some research to find out what safety measures the ski areas had introduced and discovered that Zauchensee Altenmarkt had by far the best setup. Single file channels were built to ensure social distancing while queuing and staff members are posted at the lift area entrance to remind more forgetful guests to put on their ffp2 face masks. They also blocked some entrance gates to guarantee the lifts run at 50% capacity.
"For these reasons, we have chosen to run all of our ski trips in Zauchensee this year instead of visiting somewhere new every week as we do in a typical ski season. It is always a popular location with the students and staff alike, and everyone seems keen to revisit," said Young of his decision to remain at the popular ski destination. 
This year we also had a number of new students take advantage of the free lesson as part of the tuition. Beginner skiers receive lessons from a native English-speaking instructor from Ski School Balla while beginner snowboarders receive instruction from Mr. Young himself, who has over a decade worth of experience as a snowboard instructor. 
Mr. Young beamed with pride when asked about the progress made this year with beginners. "Both Emil and Richard had never put on skis before our first trip. They had moved on from the beginner area by trip number three and went up the mountain with their instructor to link turns on the blue slopes. Cloe joined for her first day on skis for trip number three and linked snowplough turns within two hours. She should be joining Emil and Richard on the blue slopes for trip number four. This is a fantastic achievement, congratulations to all of our beginners!"
We hope that next year will be the year we will return to providing instructors to all groups in the mornings, so our intermediates can perfect their parallel turns. More advanced groups can learn techniques such as carving, freestyle, freeriding, and avalanche safety basics.
The students will still have free time in the afternoons to ski with their friends and practice what they have learned in the morning.